Thuridur Erla Helgadottir made her CrossFit Games debut in 2011 with her team CrossFit Sport. A year later she competed in Carson as an individual, finishing on 35th place. Last year she once again competed on a team, and in 2015 she is one of the Meridian top 5 women. All five girls, Thuridur together with Sara Sigmundsdóttir, Annie Thorisdóttir, Katrin Davíðsdóttir and Kristin Holte, finished in top 11 Regional worldwide.
A bit more than two weeks, and Thuridur will be back in California.
You have to give everything you've got to every workout. Every second counts.
Athlete's ID:
Name: Thuridur Erla Helgadottir
Nickname: Thuri
Age: 23 (turning 24 in July.)
Affiliate: CrossFit Sport
Training background: Gymnastics, soccer and track and field.
Four Icelandic girls finished in the Merdian top 5. You're one of them. What's the superpower behind?
There are several reasons. First we have the two-time champion Annie Thorisdottir as a role model, second we all start very young in competitive sports and Icelanders are very competitive by nature. And last but not least, the Icelandic fresh air and fresh clean water (smile).
Is being competitive a part of the Icelandic culture?
I belive so. It seems we want to be the best in anything we do. For example we have two guys that became the strongest man in the world, both of them four times.
It seems we want to be the best in anything we do.
Going into the Regional, you knew this is the strongest region worldwide. What was your mindset like? Or what was the strategy to cope with such a hard line-up of athletes (Annie, Katrin, Sara, Katrin…), each one of you willing to give everything you have to earn the Games qualifying spot?
I actually didn't think about that at all – that this would be the strongest region. I knew I could be in the top five. My goal was to be there (top 5) in all the workouts.
Seeing the Meridian Regional from the spectator point of you, the battle looked harsh. But how hard was it for you, speaking from a competitor's perspective?
You have to give everything you've got to every workout. Every second counts. But it can be hard to give it all you've got, and your mindset has to be 100% all weekend. Still I enjoyed every second so it was well worth it and I accomplished my goal.
Related: Top 7 Iceland's Most Powerful Crossfit Women
The Games start in two weeks. How does you current, Games prep, training look like? Working on any particular elements?
There's a lot more volume and intensity in my training. Also you have to be prepared for odd objects, long runs and swimming, so there's more of sleds, stones and running for example.
Who does your programming (coach, etc.)?
CJ Martin of CrossFit Invictus has been doing my program for the Games. I have been following his program also before the Regionals.
Thuridur on 60 pull-ups for time: 
Do you ever train together with other Icelandic athletes to re-create the competition environment and make sure you don't get too comfortable with your training?
Me and Hjördís Óskarsdóttir train a lot together and I know that Annie and Katrin do that as well, so yes I think we do a good job pushing each others limits.
One event/workout you would hate seeing at the upcoming CrossFit Games?
I wouldn't be very happy with a heavy deadlift.
And a workout, your absolute strength, you would to see?
Muscle ups or rope climbs.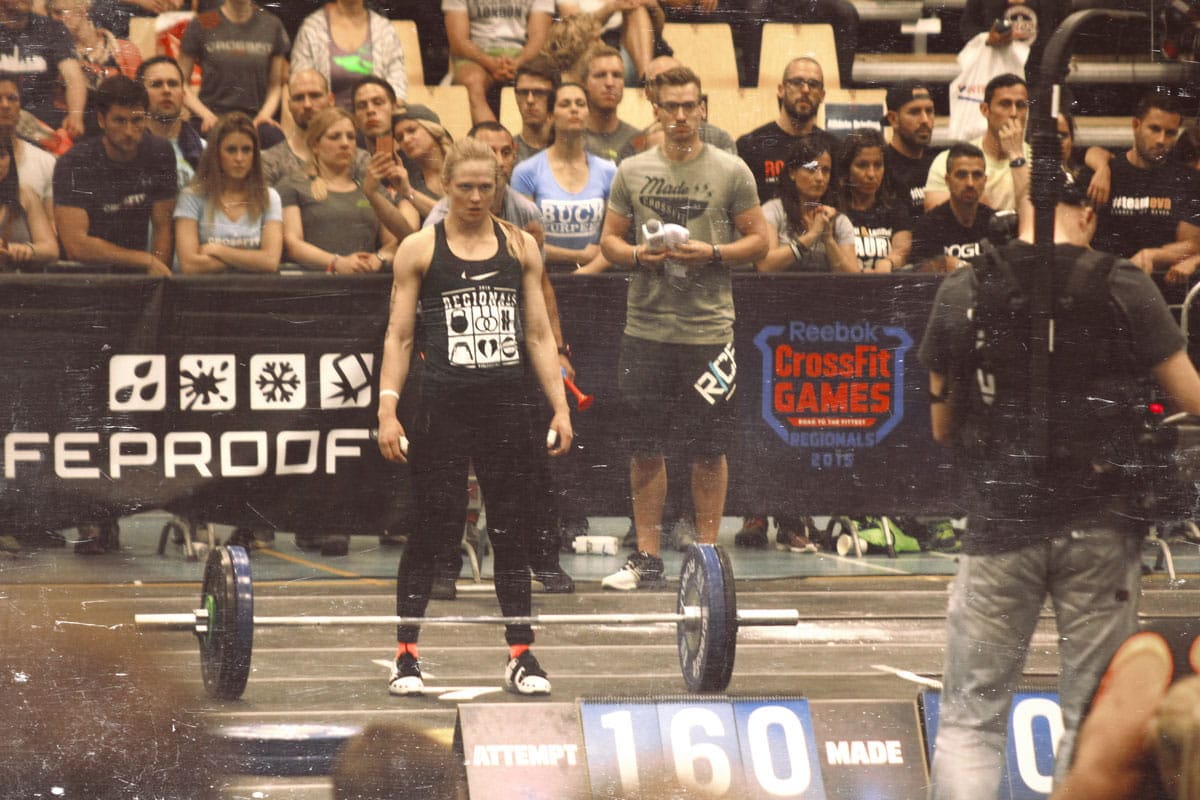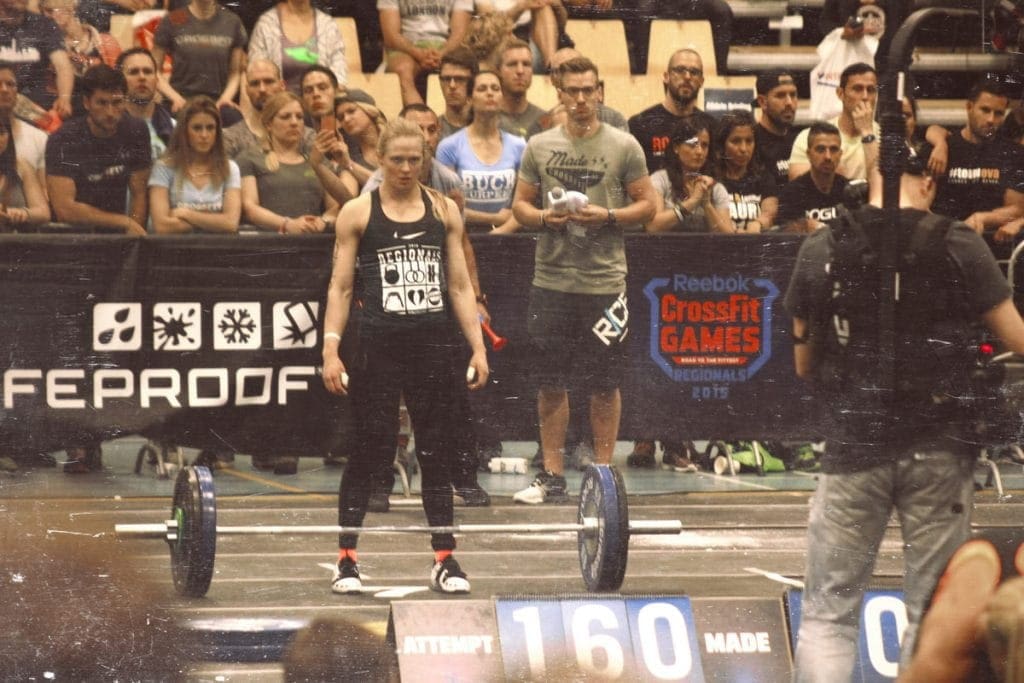 Traditional Icelandic food or more modern, fitness-like nutrition?
Traditional Icelandic food.
We always ask the guys, what's their bench press PR. Let's do the same for the girls. What is your 1-rep-max bench?
67,5 kg. Kind of a weakness.
If you could be a superhero, which one would you be?
I am sometimes called Mighty Mouse. There is a cartoon character that's called Mighty Mouse, I guess it matches me (smile).
Hot, sunny California weather or cold oceanic Icelandic climate?
Cold oceanic Icelandic climate. I often complain over the weather in Iceland but as soon as it gets too warm abroad I wanna go back home (smile).
Thank you Thuri and good luck with the upcoming Games.
Thank you!