Kara Webb is now Kara Saunders, as her updated profile on The CrossFit Games website reveals. She married her partner Matty, someone that has been a huge help for her as an athlete.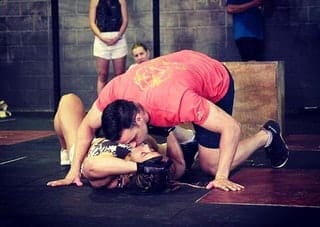 This is reflected as in her impressive 2nd place finish at the 2017 CrossFit Games in Madison.


Source: CrossFit Inc
Kara: "2017 you were hectic. The hardest year of my life but the best. I removed the toxic parts of my life and embraced the good. I worked so hard I kinda broke a few times, and took some of the biggest chances in the hope of being better and having a better life.
.
In 2018 I'm keen to work even harder but with more naps with Matty and the puppies, less drama, and bulk appreciation for how far we've come."
https://www.instagram.com/p/BdZwm9DjuWg/?hl=en&taken-by=karawebb1
Here she is behind the scenes at The Games.
https://www.instagram.com/p/BemawgcDqqJ/?hl=en&taken-by=karawebb1
CROSSFIT TRANSFORMATIONS – Kara Webb Before She Was Famous