CrossFit HQ has announced a new partnership with three other organisations that will change the CrossFit Games for Teens and Masters and completely overhaul the season for adaptive athletes in 2024.
In a press release, CrossFit unveiled three new partnerships across various divisions: WheelWOD Games (for adaptive), Pit Teen Throwdown (for 14-17 teens), and Legends Championship (for masters 35+ athletes).
This means that for athletes in those divisions, the road to the finals will be different compared to elite competitors in the individual and team divisions. It was announced in late September that the CrossFit Games will be held in the Dickies Arena, in Fort Worth, Texas, next year.
However, that won't be the case for teens, masters and adaptive athletes – they will not share the same stage as the elite athletes (individuals and teams) for the grand finale.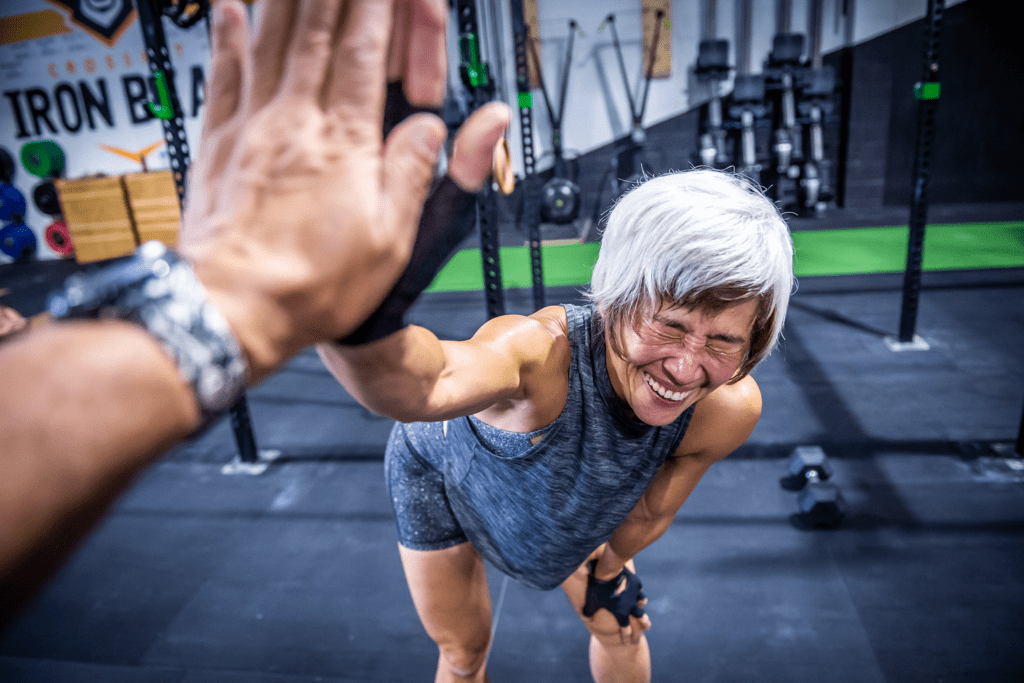 What Will Change for the 2024 CrossFit Games
As mentioned above, men and women competing in the elite division (individual) and teams will not see any changes to the path to the CrossFit Games. Teens and masters will have changes for the finals only, while adaptive athletes will see a complete overhaul of their CrossFit season.
Teens and Masters
For Masters and Teenage Athletes in 2024, the season kicks off with the online Open, followed by the online Quarterfinals and Semifinals. This means that, up to the Semifinals, nothing will change for athletes in those divisions and CrossFit HQ will still design the tests during those stages.
However, things change when it comes to the in-person finals. Yes, both Masters and Teens will continue to have an in-person last set of tests, but it will be handled by the organisations partnered with mentioned earlier.
After Semifinals are concluded, qualifying masters athletes (ages 35-65+) will be "advancing to the Legends Championship for an in-person final."
For teens, the top athletes will move on "before competing in the Pit Teen Throwdown."
This means that the finals for teens and master athletes will not be in Fort Worth in 2024, the same place where elite men, women and teams will be competing for the title of Fittest on Earth.
Related: Dave Castro Reveals More Details About the 2024 CrossFit Games in Texas
Where will teens and masters compete in the end?
CrossFit said it will reveal places and dates for the season at a later stage, including registration for the 2024 CrossFit Open.
However, we already know that the Pit Throwdown will be taking place in Three Rivers, Michigan. This is the same place where the competition has been taking place in the last few years.
According to their official website, "The Throwdown features the rugged diversity of our 65-acre fitness ranch, a former gravel pit with woods and water, sand and hills, and our 10,000-SQ FT gym, Triple River CrossFit."
However, we are still very much in the dark about the Master's division. All we know is that the Finals will be taken over and programmed by Legends Championship. The Legends Championship, supporting top masters athletes worldwide, will host its 2023 edition in Tempe, Arizona, from December 7 to 10. We do not know if the finals for masters next year will happen in the same place as this year.
Adaptive Divisions
The Adaptive Athletes competition, managed entirely by WheelWOD, an organization with 11 years of experience, promises a fair and inclusive competition for CrossFit's adaptive athlete community. The collaboration expands the competitive divisions for adaptive athletes from 8 to 15, providing a broader opportunity for athletes to advance to the in-person final.
In other words, WheelWOD will take over all the steps of the CrossFit season for adaptive athletes, from the "Open" all the way to the "Games" – these are in quotes as we do not know if they will be called Open or Games like CrossFit HQ does.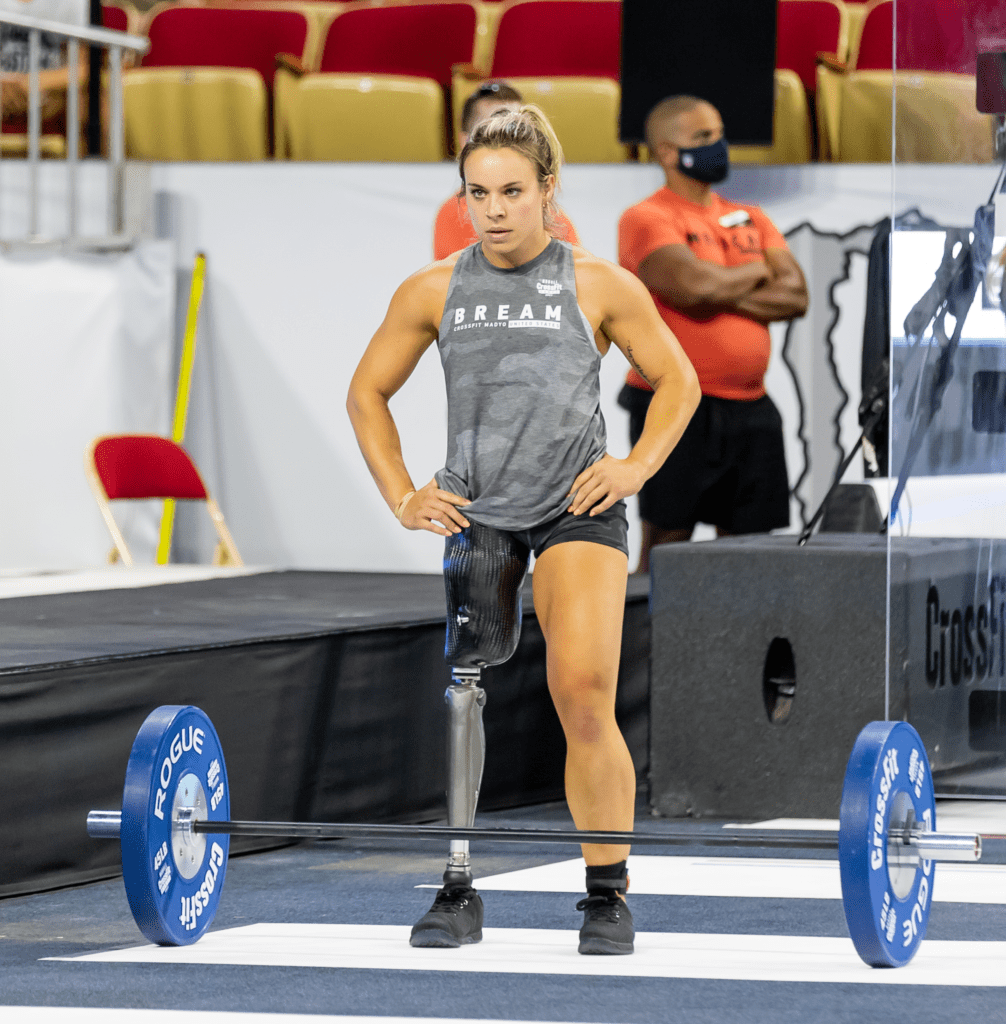 It is still unknown where or when these athletes will compete for CrossFit's next season. The WheelWOD Games 2023 is taking place from November 30 through December 3 in Raleigh, North Carolina and it will encompass athletes from 28 divisions.
The Pros and Cons of this 2024 CrossFit Season Overhaul for Teen, Masters and Adaptive Athletes
Any change is bound to bring something good, and maybe something bad. Here are some pros and cons we at BOXROX think should be addressed.
Pros:
As highlighted in the press release, CrossFit General Manager of Sport and Education Dave Castro explained the changes "will benefit each division in significant ways, most importantly more than doubling qualifying spots for masters and teens and allowing every adaptive division a place at the in-person championship."
More adaptive divisions and more athletes will be competing in the end, which can only be positive for the Sport's growth.
With each final being taken care of by different organisations, there will be better coverage of those events for people who actually want to see them. As Kevin Ogar, head judge and coach for WheelWOD put it:
"We will now have more eyes on, more exposure, more divisions, and unparalleled opportunities for athletes to not only grow in the sport but also to drive its evolution."
Although he was talking specifically about the adaptive community, it can be broadened to teens and masters as well. Giving more exposure to those athletes will help them expand to a broader audience, hopefully give them more opportunities to live off the Sport, and attract more people to compete in the end.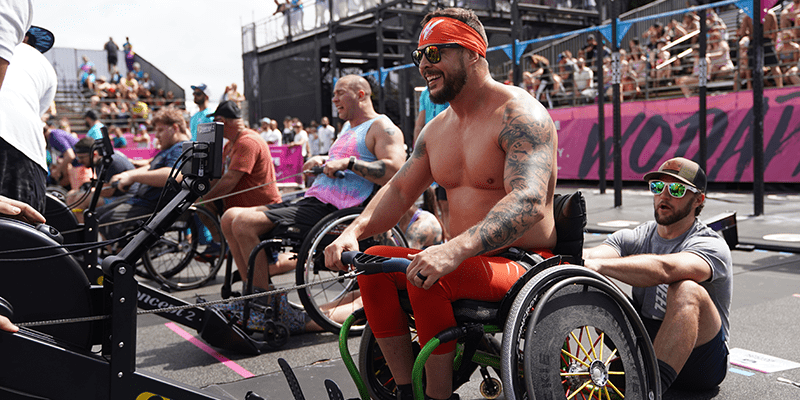 Cons:
Not all are rainbows and butterflies when we are talking about the changes CrossFit has made for the official 2024 season.
First and foremost, if you've read all paragraphs above, you might have noticed how little we at BOXROX used the term "CrossFit Games" or "Fittest on Earth." That is because, honestly, CrossFit in their press release also refrained from using those terms – in contrast, CrossFit has used the terms "championship" and "final."
One of the things nobody liked about the 2023 CrossFit Games was the Livestream coverage of masters, teens or adaptive. It simply was a stationary camera, with no commentary, far away from the field where athletes were competing. CEO Don Faul addressed the situation at a press conference and said CrossFit made a tough decision about the Livestream coverage. "Sometimes we got to make tough calls. We'd love to be able to do everything, pragmatically that is not possible," he said.
And now, with the "Games Athlete" or "#GamesBound" staple probably going out of the window for masters, teens and adaptive divisions, it seems like CrossFit is simply offloading its responsibilities to other organisations and hoping for the best.
Read More: 2023 CrossFit Games – 4 Things We Liked and 4 We Didn't