Athletes must prepare already for the 2024 CrossFit Games. The Fittest on Earth competition is moving away from Madison, Wisconsin, to Fort Worth, Texas. It is unclear whether this is a one-year thing or if Texas will be the new home of the CrossFit Games for some time to come.
Since 2017, the CrossFit Games was hosted in Madison, but during this year's post-Games press conference, General Manager of Sport and Education Dave Castro said the Games would eventually go overseas "sooner rather than later, but just not yet."
As expected, the 2024 CrossFit Games is staying in the United States – Fort Worth, Texas.
2024 CrossFit Games To Happen in Fort Worth, Texas
In an announcement made yesterday, CrossFit said the competition would take place at the "state-of-the-art Dickies Arena in Fort Worth."
The 2024 games are scheduled for August 8-11.
"Dickies Arena will provide CrossFit new opportunities to present the worldwide championship to fans in attendance with three standard levels of seating, including additional hospitality and elevated viewing experiences on the four-year-old building's suite and loge box level," the press release stated. "The nearly 30,000-square-foot event floor, depending on seating configuration, will provide the luxury of up to an estimated 10,000-plus seats once the field of play is completed."
What We Know So Far About the 2024 CrossFit Games Location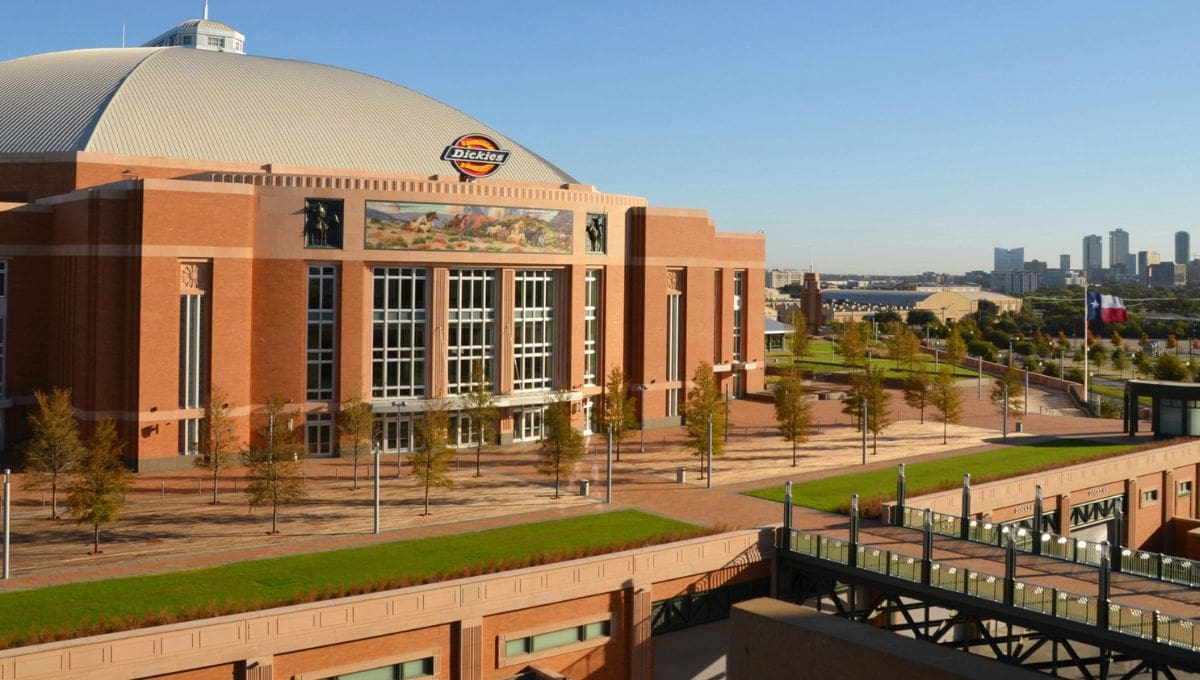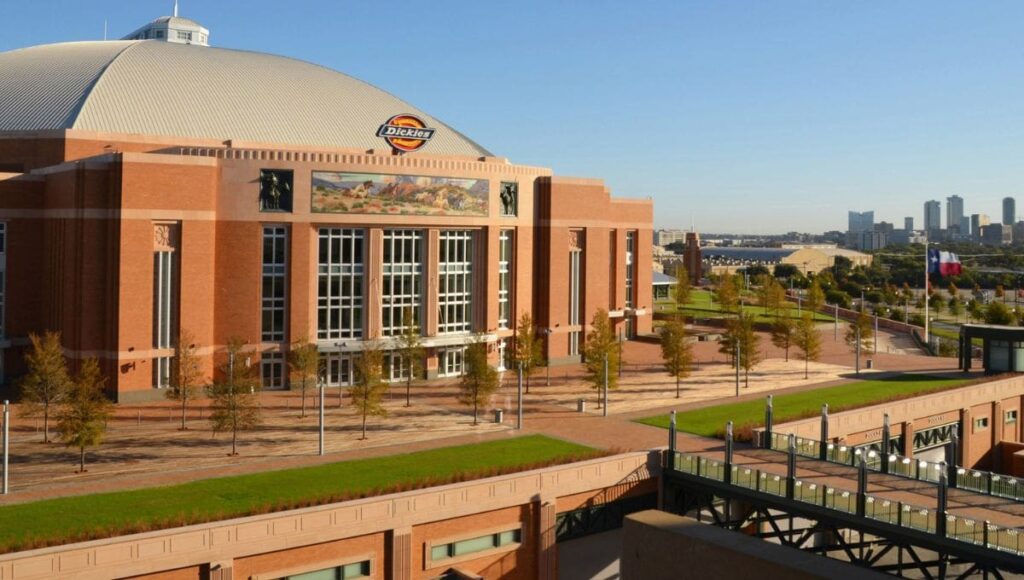 In 2021, representatives of Fort Worth made a bid to change the CrossFit Games location to Texas. Unless there was a new bid for 2024, this shows how much it will cost CrossFit to change location to Texas – spoiler alert, it will cost nothing.
Which places are included in the bid from Fort Worth:
Dickies Arena + 100,000 square feet of expo space and open-air events plaza
Will Rogers Texas Room – 100,000 square feet
Will Rogers Auditorium – 2,856 seats
Round Up Inn – 18,000 square feet
Farrington Field – 20,000 seats
Forth Worth Botanical Garden – for concerts, camping or similar activities
Trinity River Trails – access to more than 100 miles of trails
How Much Will CrossFit Get From This New Venue?
According to documents, CrossFit could get more than U$1 million as a packaged value.
Total venue expense – $787,000 ($625,000 for Dickies Arena; $77,000 for Will Rogers; $85,000 for Farrington Field)
CrossFit venue expense to be reimbursed by the state – $500,000
Fort Worth Sports Commission venue commitment – $287,000
Additional bid enhancements (marketing, FW welcome, opening party) – $200,000
Hotel rebates – $95,000
Total Fort Worth Package Value: $1,082,000
Final Venue Cost for CrossFit Games: $0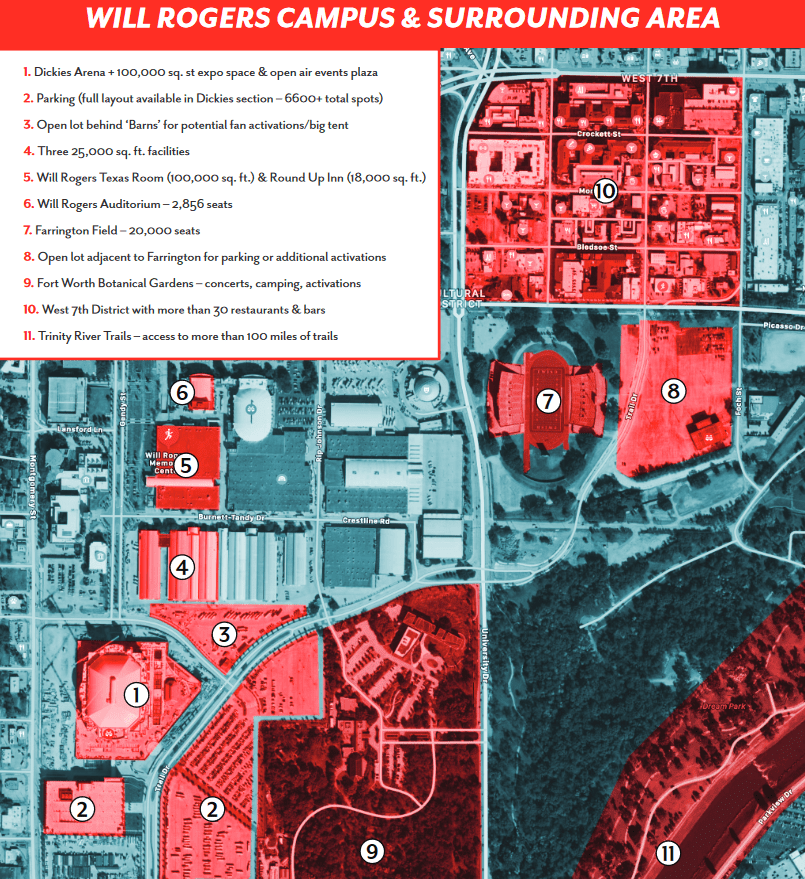 The bid for 2021 from Jason Stands (executive director at Fort Worth Sports Commission) and Heath Auction (event manager) can be seen in its entirety here.
What to Expect
Dickies Arena sure is a state-of-the-art centre for Sports and concerts. It was built in 2019 and the first event there was a concert from Twenty One Pilots in November that year.
The arena hosted concerts for big names such as Paul McCartney, KISS, and Eric Clapton. In terms of events, there was a wild mix from Monster Truck live shows and bull riders, to NCAA gymnastics championships and lacrosse.
What athletes will need to prepare though is the heat. Texas is known for their harsh elevated temperatures and with the Games scheduled for August next year, people on Reddit are afraid some athletes will suffer heatstroke.
In 2015, 2x CrossFit Games champion Annie Thorisdottir had to withdraw due to a heat stroke. Last year, Hanna Hardy, from team TTT CrossFit Black, also suffered a heat stroke during the 5K run test.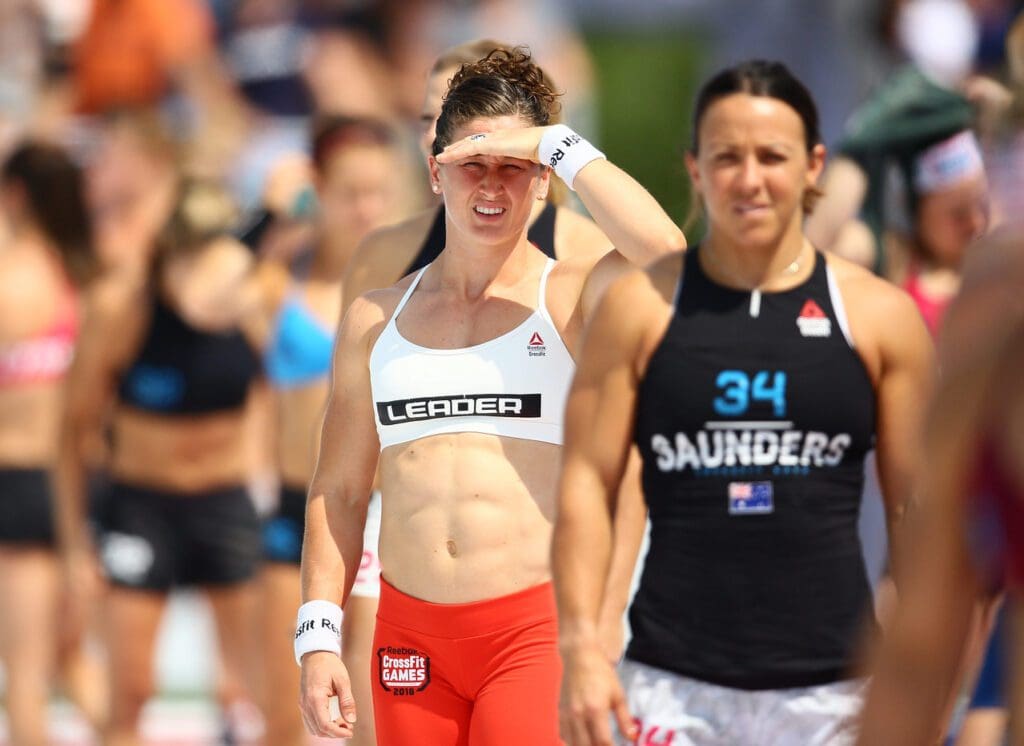 According to AccuWeather, this year during August, Fort Worth recorded temperatures up to 109⁰F (43⁰C) on 4 days. The average high temperature in Fort Worth this month was 107⁰F (42⁰C).
During the evening, the city cools off in August and temperatures went as low as 71.6⁰F (22⁰C). The average low temperature for August in Fort Worth this year was 78.8⁰F (26⁰C).
2023 CrossFit Games: 4 Things We Liked and 4 We Didn't