ELFIT Reebok is an international fitness competition and is returning for its 5th season this October, 2017.
Taking place in the land of The Pharaohs, don't miss this exciting competition in a country rich with amazing history and thousands of years of compelling civilization. From temples, statues, pyramids and mummies to art, unique cuisine and a thriving cultural scene, there are plenty of new things to see & experience.
Come and witness ELFIT Reebok where more than 500 athletes from over 40 different countries will battle it out in Cairo, Egypt.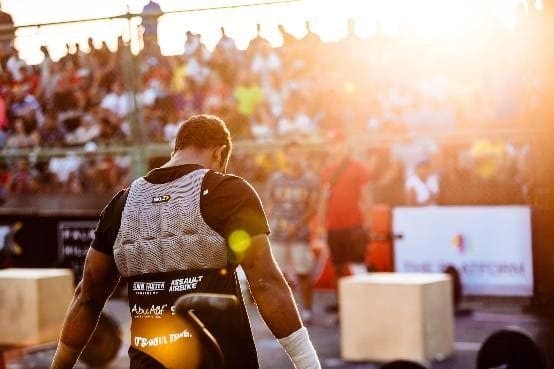 CATEGORIES
There are 13 different categories that include 16+ Elite & Scaled, Masters, Teams, Teens, and our newest category: Super Adaptive (wheel chair users.) These categories will be competing for the final prize money that totals $25,000+!
WHEN WILL IT TAKE PLACE?
The event will happen over the course of 3 days on the 12th, 13th & 14th of October at Palm Hills Club.
Check out all the details here
Source: ELFIT
THE COMPETITION
Now let's talk about the competition, it's an experience that's sure to thrill every single nerve in your body!
The Elite division (individuals, masters & teams) combines masterly technique, extremely strong physiques and highly technical strategies. The Intermediate masters & teams demonstrate their remarkable resilience and extreme work ethic, and the scaled categories showcase raw athleticism and dedication.
The final and favourite category is the Super Adaptive. This consists of teams of 2, including 1 adaptive athlete and is always a fierce and competitive battle!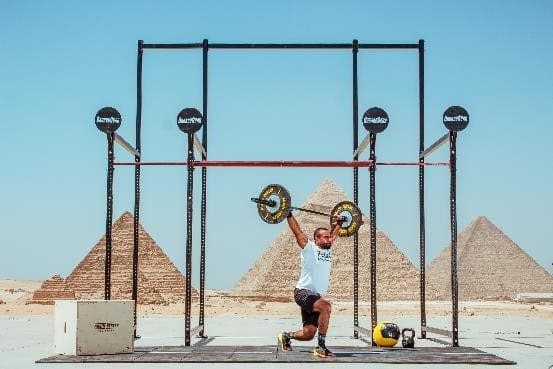 With a few CrossFit Games athletes coming to attend, and some of the biggest athletes' names in the area participating, all of these categories are sure to provide an exciting show for all the audience. You can watch last year's competition in this video below:
https://www.facebook.com/ELFITEgypt/videos/1429921203769376/
EXTRA PRIZES
Alongside the awesome atmosphere and the intense competition you'll be witnessing, every single person in the audience will be eligible to win very tempting prizes ranging from an Assault Airbike, Again Faster bars and goodies from Reebok, SKLZ, Garage Gear and Rocktape.
VENDOR VILLAGE
There will also be the Vendors area where the audience can have some delicious food, buy souvenirs and visit a bunch of vendors and booths that have their own little competitions and contests where they can win more prizes and goodies.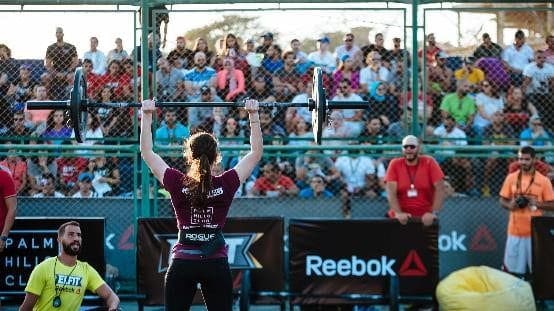 There will also be entertainment throughout the whole day with plenty of surprises.
Fitness enthusiasts gather from all over the world for this annual event, as the competition is only part of the attraction. The event itself has an amazing spirit and awesome vibes that you don't find in many fitness events.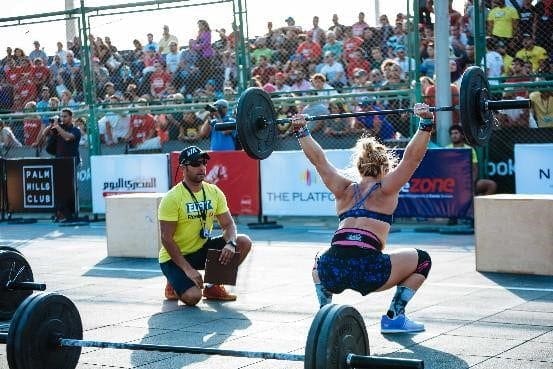 Buy tickets for the finals here
Follow their social media platforms to stay up to date with all the announcements & news:
For any queries please contact them at info@elfiteg.com