Check out everything Dwayne The Rock Johnson eats in a day. Spoiler alert: it is a lot!
Dwayne Johnson, nicknamed The Rock, was a wrestler who rose to Hollywood fame after starring in his first movie in 2011 called "The Mummy Return" as the Scorpion King. In the following years, he starred in his first movie as the main character and hasn't stopped ever being the main attraction in a movie due to his physical attributes.
If you are looking to understand how to train like The Rock, then you should click here. But if you want to see everything Dwayne The Rock Johnson eats in a day, scroll down. By the way, he is 50 years old, but does it look like it?
Everything Dwayne The Rock Johnson Eats In a Day
What is everything Dwayne The Rock Johnson eats in a day? The best part about this question is that it rarely deviates from year to year.
In an interview for Men's Health cover issue of December, Dwayne Johnson talked about how nutrition plays the part in his staying in shape for years and years.
According to him, he is a beast of staying on course when it comes to dieting. "I usually eat the same thing, every day, for days and weeks and months. It's very consistent, it's very boring. It's also extremely disciplined."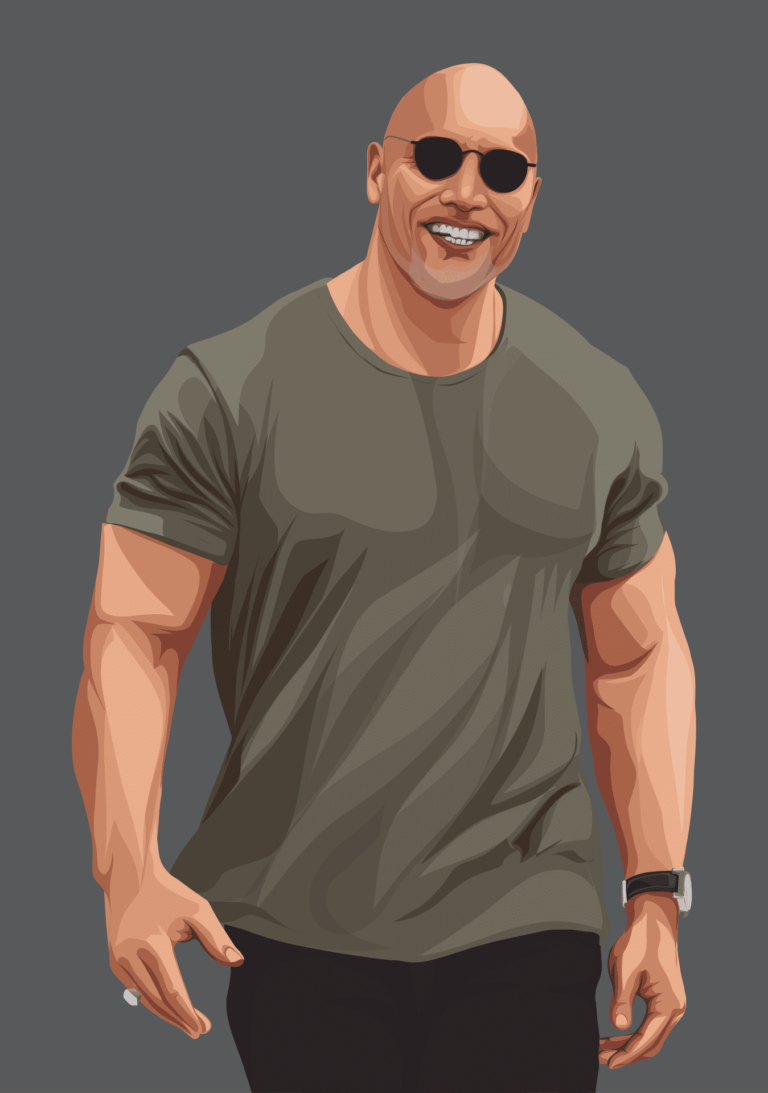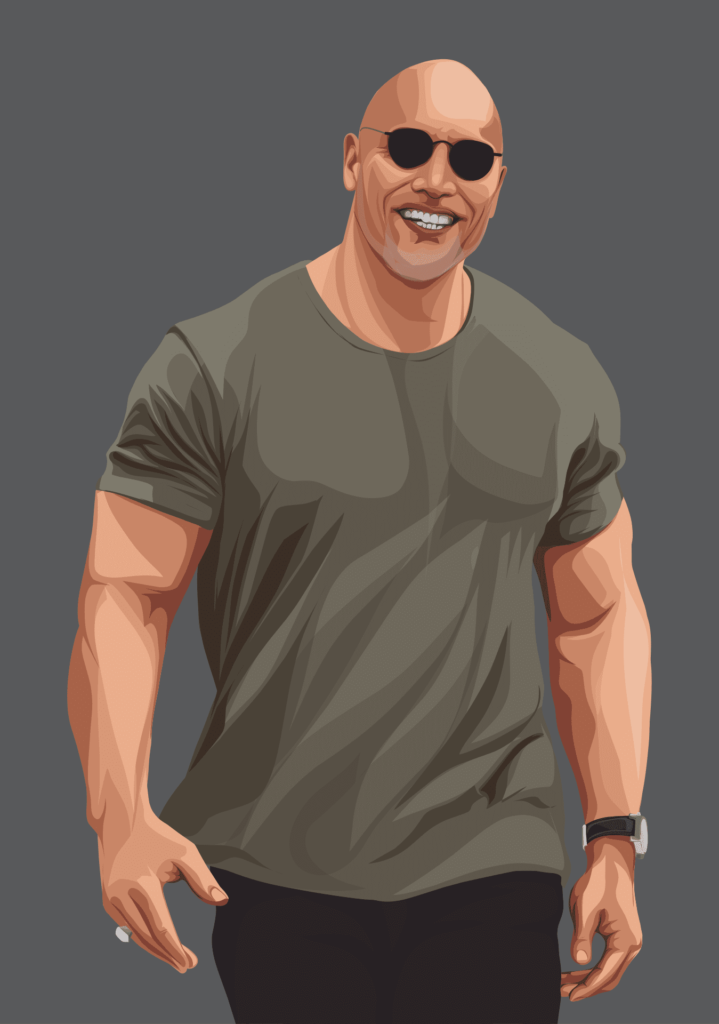 Macros
Dwayne The Rock Johnson is also very consistent and specific about his macros. According to him, the best strategy is to feel like you're never hungry. Here it is:
Protein – 40-50%
Carbs – 40-50%
Fats – 15-20%
He also says he doesn't really differentiate between lunch and dinner time as he eats 6 meals a day. Check out everything Dwayne the Rock Johnson eats in a day below.
Breakfast
His breakfast consists of eggs, meat like bison or steak, and oatmeal (brown rice cereal) with fruit (either papaya or blueberries).
Lunch
Dwayne's lunch is between 10 and 11 in the morning. It is packed with a complex carb (rice), chicken breast, and some greens.
Dinner
For dinner, the former pro wrestler eats a protein source, usually fish, chicken, steak or buffalo, along with a complex such as sweet potatoes and greens.
6,000-8,000 calories a day
In another interview with Delish, it was explained further everything Dwayne The Rock Johnson eats in a day. The number of calories he consumes to fuel his body when preparing for a Hollywood role can reach 8,000 calories in one day.
Breakfast = cream of rice or oatmeal with some buffalo and eggs.
2nd breakfast = a fast-acting carb such as white rice and chicken to digest it quickly.
Lunch = rice with chicken or buffalo and greens.
Dinner and beyond = The following 2 to 3 meals are similar to his lunch. Before going to bed he has a protein shake (casein powder), carbs and greens.
Dwayne Johnson also drinks plenty of water throughout the day. Something between 2.5 to 3 gallons of water to keep hydrated.
Cheat meals = Dwayne does his cheat meals usually on Sunday and he likes to post videos or photos when it happens on his Instagram. These can vary from huge pizzas, to sushi trains, or burgers.
And that is everything Dwayne the Rock Johnson eats in a day. Please don't try to eat like Dwayne Johnson, unless you are an elite-level athlete who needs a huge amount of calories to keep your body fuelled.
Read More: The Witcher Workout – Train Like Henry Cavill