Former CrossFit Mayhem team member and CrossFit Games athlete Lindy Barber recently stated that "I will never compete in a CrossFit sanctioned event again. I won't do the open, the team series, any sanctionals events, the lift off, anything…"
"It's not because I hate CrossFit. It's not because I don't do CrossFit anymore. It's not because I hate the changes they have made to the competition and I am boycotting it. It's because CrossFit told me not to. I was told that I was not allowed to participate anymore."
In her article, she went on to explain how the drug testing process is implemented, and how it could affect her, even if she didn't want to compete.
"I qualified as an individual for the 2013 Reebok CrossFit games- my first year competing at the games. I was drug tested at Regionals and the Games that year- of course, testing clean on each test. After that season was over I was contacted by "Drug Testing" from CrossFit HQ and alerted that I have been officially put onto a list. On this list, I was subject to random drug testing at any time of the year, on any day, and I needed to report my complete whereabouts for 4 months at a time, every 4 months while on the list."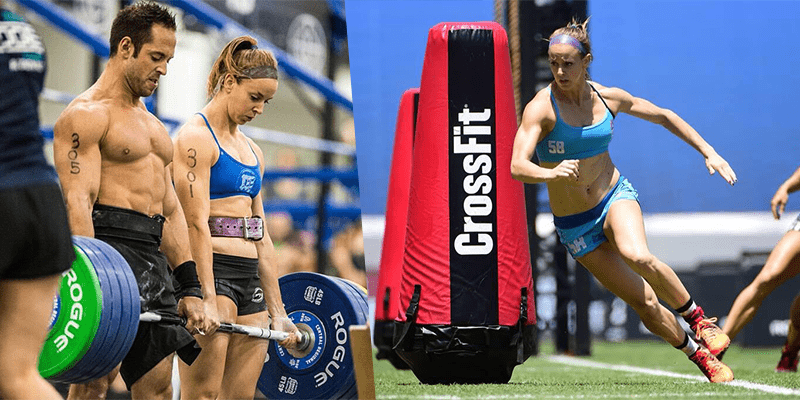 "I was sent a document that I had to fill out with all the addresses where I could be found in my home city, as well as any time that I was going to be traveling and what addresses I would be at while away. If there were ever to be a change of plans in those 4 months I had to contact "Drug Testing" and alert them so that they did not show up at my home when I would not be there. Missing any of this information, or not keeping open communication with the company could result in a missed drug test, thus a failed drug test and a ban from being able to participate in future competitions."
She discovered that if she wanted to be removed from this list then she may be unable to continue entering competitions at all.
"This message alerted me that they are able to take me off the list yes, but to do so I need to be aware that I am no longer allowed to compete in ANY CrossFit sanctioned events, and if I ever plan to compete again I have to give them at least a year's notice before signing-up again. To ask to be taken off the drug testing list, and then to sign-up for a sanctioned event is the equivalent of a failed drug test and I could be subject to reprimand. At first, I was shocked and responded- "I can't even sign-up for the open? I'm not training to win anything, but I can't even participate?"
A friend of hers elucidated.
"He explained that this is just a precaution for anyone who thinks they may be able to outsmart the system and get off the list, take drugs and still compete. If I was to sign-up this year or any year in the future, I could be used as an example and my name could be tarnished in the sport."
"Once this was explained to me, I understood why this decision was basically made for me and why you would never see my name on any CrossFit leaderboard ever again. I was ready to move on and away from the world of random drug testing which means that they were officially going to end the competition relationship as well. So no- I will never compete in a CrossFit Sanctioned event again, but that doesn't mean that I won't still do all the workouts alongside of you, and then go away for the weekend, drug test worry free.
"¹
CrossFit Inc declined to comment.
---
¹All text from Lindy Barber, "Why I will never compete in a CrossFit sanctioned event again."