Athletes from CrossFit Blackheath, a Box in London, have performed 24 CrossFit workouts in 24 hours straight. The objective is to raise money for a children's hospice organisation. Click here to donate.
It was 9 in the morning when 20 people were divided into groups of 4 and began the first workout of a long, but rewarding, fitness day.
"Despite the event being planned that some workouts would only require one or two members of the team to partake, pretty much the whole 20 participants fully committed and did the whole 24 hours," Nicola Stiddard told BOXROX.
Stiddard is the owner of CrossFit Blackheath, one of the newest Box in London that opened in August 2021. "Our only previous event was a friendly local throw down in December so this was certainly a big step up," she added.
24 CrossFit Workouts in 24 Hours For Charity
Why would people go through the pain of doing one CrossFit workout every hour for an entire day without sleeping? For charity, of course. CrossFit Blackheath wants to help Haven House, an organisation that provides specialist care to seriously ill children and their families.
"It has been incredible to raise such a great amount for such a good cause that our community has a personal link to," Stiddard said.
At the time of writing, CrossFit Blackheath managed to raise £11122.
Help by donating to Haven House.
People all over the world can help by donating through the link above. Stiddard explained that there were other private links to donate, which brings the total amount to £11122.
Will CrossFit Blackheath and its members do it again sometime in the future? "I don't think anyone would say no to a second," Stiddard said passionately.
The 24 Workouts
Check down below all 24 CrossFit workouts the athletes had to do starting at 9 in the morning and finishing at 8 am the following day.
9am:
"Kelly"
5 Rounds For Time
400m Run
30 Box Jumps
30 Wall Balls
(Pair 1 does one round, pair 2 does second round- doesn't need to be synchro but must wait for partner to complete the movement before moving on)
10am:
In a team of 2, YGIG
10 Rounds For Time
3 Hang Power Cleans
5 Front Squats
7 Push Press
11am:
In a team of 4
20min to Find 3RM
Back Squat
*Teams get 2 barbells*
12pm:
In teams of 2, YGIG
AMRAP 20min,
15 Power Snatches
30 T2B
60 Double Unders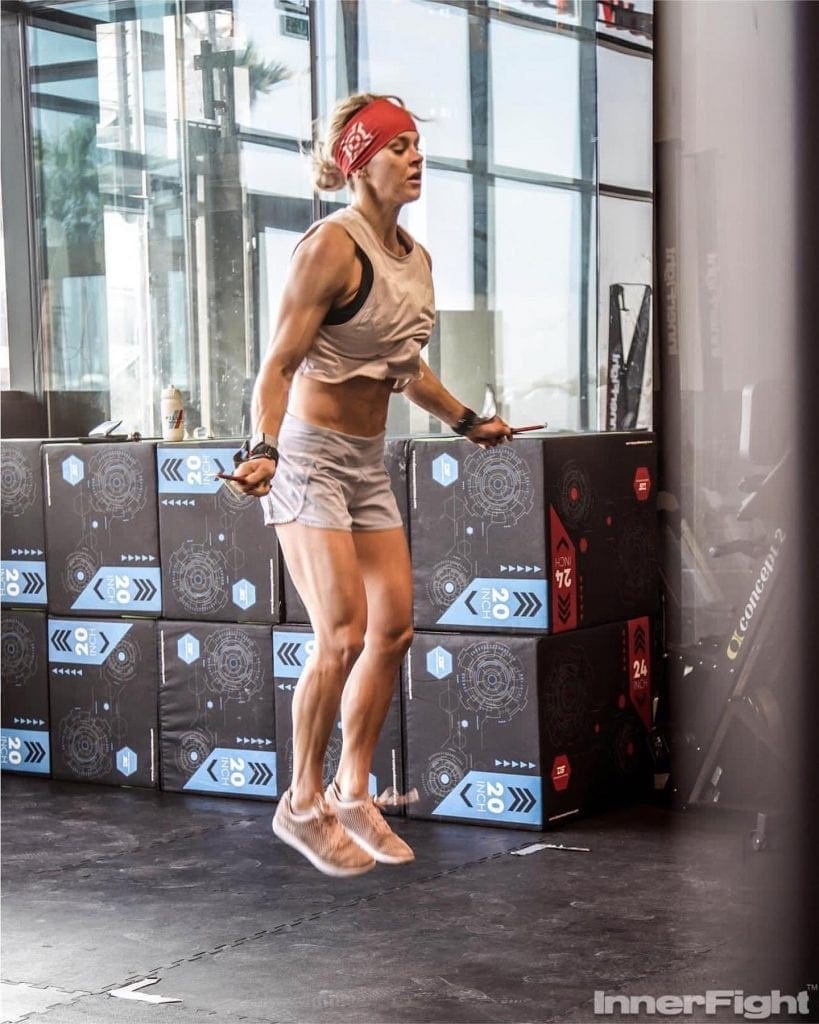 1pm:
"Diane"
21-15-9
Deadlifts
Handstand push-up
(At least one person complete or can do together in pairing)
2pm:
In a team of 4
20min to Find 1RM
Clean + Front Squat + Jerk
*Teams get 2 barbells*
3pm:
In a team of 2, For Time:
Then
100 Syncro Lunges
80 Syncro KB Swings
60 Syncro Down Ups
Then
4pm:
In a team of 2,
For Time
33-27-21-15-9
Front Squats (YGIG)
Syncro Down Ups
5pm:
"Annie"
50-40-30-20-10
Sit Ups
Double Unders
6pm:
In a team of 4
20min to Find 4RM
Push Press
*Teams get 2 barbells*
7pm:
In teams of 2, YGIG
AMRAP 15min
30 Deadlifts
30 Burpees OTB
30 Air Squats
30 Box Jumps
30 Push Ups
8pm:
In a team of 2, YGIG Rounds
AMRAP 8min
-Rest 2 min
AMRAP 8 min
8 FR Lunges
7 Burpees OTB
9pm:
In a team of 4, Split how you like
For Time:
80-60-40-20
Power Cleans
Cal Bike
10pm:
"Jackie"
For Time
1000m Row
50 Thrusters
30 Pull-ups
11pm
In a team of 4
For Max Distance
"Relay Style"
0-4min KB Farmers Carry
4-8min Bear Crawl
8-12min DB Lunges
12-16 Burpee Broad Jumps
Midnight:
"Cindy"
AMRAP 20min
5 pull-ups
10 push-ups
15 air squats
1am:
In a team of 4
EMOM 16min For Reps
Max Cal Row
Max KB Swings
Max Push Ups
4 -Rest
*Each member is at a station and on top of every min they rotate*
2am:
In a team of 2, YGIG
10 Rounds
10 DB Thrusters
10 Box Jumps
3am:
In a team of 4
For Time
4am:
In a team of 2, YGIG
For Time
200 Double Unders
100 Wall Balls
80 Alt DB Snatches
60 T2B
40 Burpees
20 Wall Walks
5am:
In a team of 2, YGIG Rounds
For Time
10-9-8-7-6-5-4-3-2-1
DB Deadlifts
DB Hang P Cleans
DB Push Press
6am:
In teams of 2, For Time:
400m Run (together)
50 Pull-ups (YGIG)
100 Push-ups (YGIG)
150 Air Squats (YGIG)
400m Run (together)
7am:
In a team of 2
AMRAP 18min
10 Syncro Deadlifts
20 Syncro Sit-ups
30 Partner Wall Balls
40 Cal Row
8am:
In a team of 4
3 Rounds For Time
1kRow (Switch every 500m)
20 Under Overs
Read More: British Man Training for New Kettlebell Guinness World Record Wants to Raise Money for Charity