JUMPING CHEST-TO-BAR PULL-UP (SCALED MASTERS 55+ ONLY)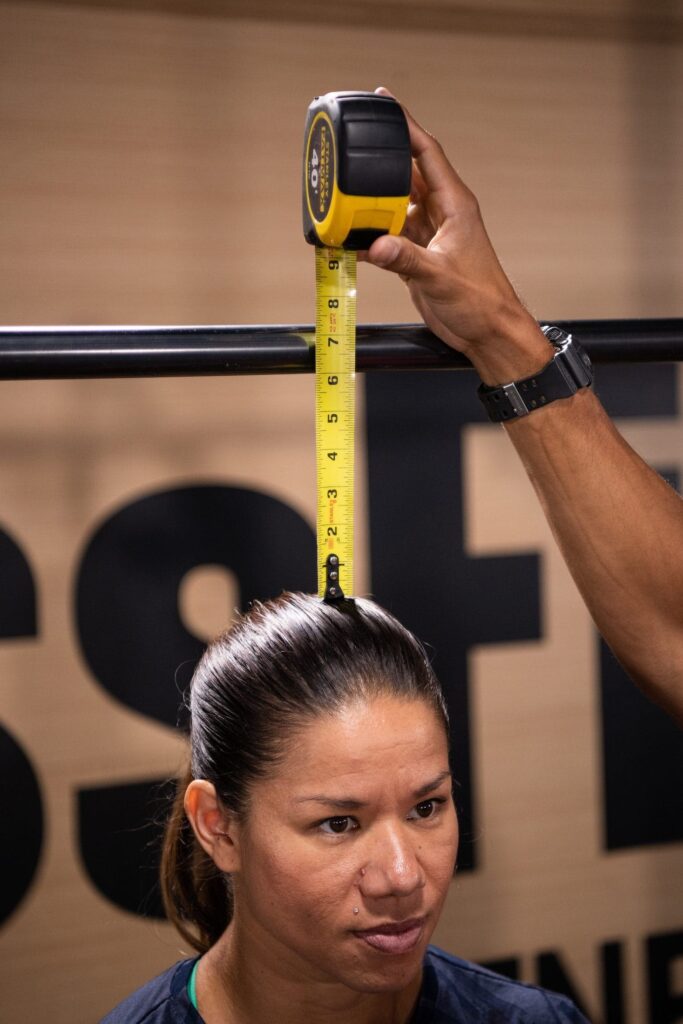 Scaled Masters 55+ perform jumping chest-to-bar pullups instead of muscle-ups.
The bar should be at least six inches above the top of the head when standing tall.
Plates or other stable platforms may be required to decrease the distance between the top of the head and the bar.
At the start of each rep, lower until the arms are fully extended.
The rep is credited when the chest clearly comes into contact with the bar at or below the collarbone.
Wrapping tape around the pull-up bar or wearing hand protection (gymnastics-style grips, gloves, etc.) is permitted, but taping the bar AND wearing hand protection is not.