The Nike Air Zoom Fearless Flyknit 2 Women's Training Shoe is a stylish and original statement training shoe that is perfect for quick runs and high-intensity sessions.
Light and comfortable right out of the box, it combines cutting edge technology with a playful and unique – yet striking – look. Perfect for the athlete that loves to train hard and look good whilst she's doing it!
Check out the full range of colours!
QUICK SPECS
Lightweight Flyknit upper provides breathability and support
Flywire cables wrap your midfoot for a locked-in feel
Foam midsole with Nike Zoom Air cushioning for lightweight responsiveness
Forefoot grooves allow your foot to flex naturally
Durable rubber tread delivers excellent traction
So, lets dive into the features in more detail.
FLYWIRE CABLES
The flywire technology knits together all the other functional elements of the shoe together.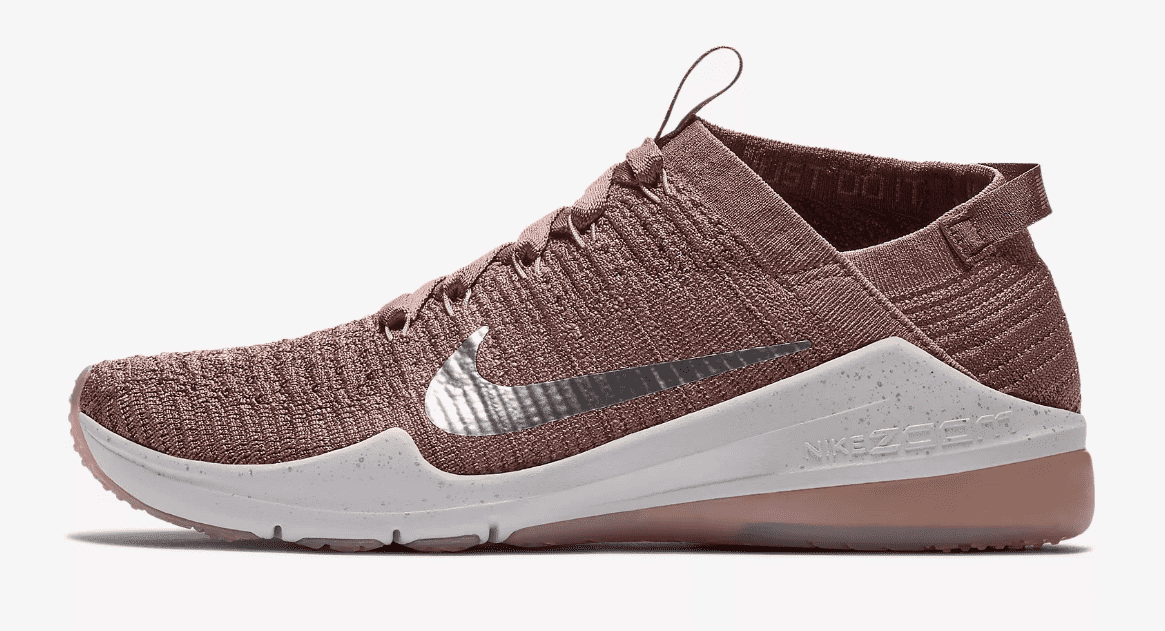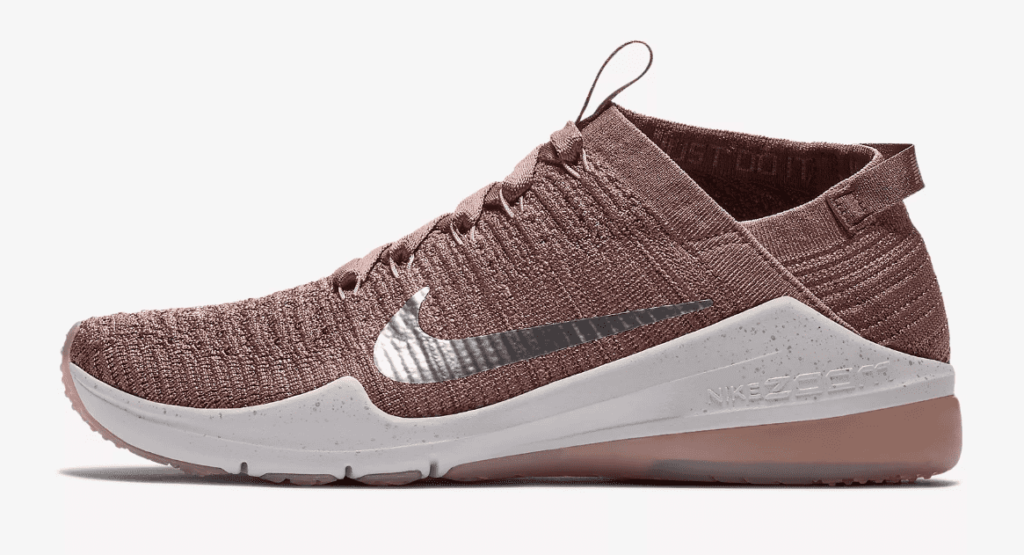 The Nike Air Zoom Fearless Flyknit 2 create a stable feel and snug fit throughout every workout. I tested this aspect of the shoe through everything from stair running and short hill sprints through to HIIT and other intensive style workouts and they worked really well. I especially liked the way that they prevented my feet slipping sideways on lateral movements.
Flyknit Origins
Nike Flyknit technology was inspired by feedback from runners craving a shoe with the snug (and virtually unnoticed) fit of a sock.
Nike embarked on a four-year mission with teams of programmers, engineers and designers to create the technology needed to make the knit upper with static properties for structure and durability. Then the precise placement of support, flexibility and breathability—all in one layer—was refined. The result is a featherweight, form-fitting and virtually seamless upper.
LOWER CUT PROFILE
Functionally they work very effectively, but for me, I loved the simple twist in the way that the outer side of the training shoe has a lower cut profile. It adds an original feel to the aesthetic and a fun twist to the overall style.
"Fashion is what you wear yourself, what is unfashionable is what other people wear." Oscar Wilde
I'm not sure if this is intended or not, but I found this gave me more freedom for my ankle as well. I have occasionally had issues with other training shoes chaffing or hurting my ankles, but this cut in the silhouetted completely freed me from these previous problems.
LOW-PROFILE CUSHIONING
This creates a natural, responsive feel throughout the full foot, especially when it comes to exercises such as squats and lunges. You can feel the ground well, and this significantly helps when it comes to movements such as these that require a great deal of stabilisation.
FLEXIBLE STABILITY
The forefoot has been specially designed for flexibility as well. The segmented chevrons located on the sole allow for significant freedom of movement, and I liked the spring and power that I could feel when driving my feet off the floor as I ran.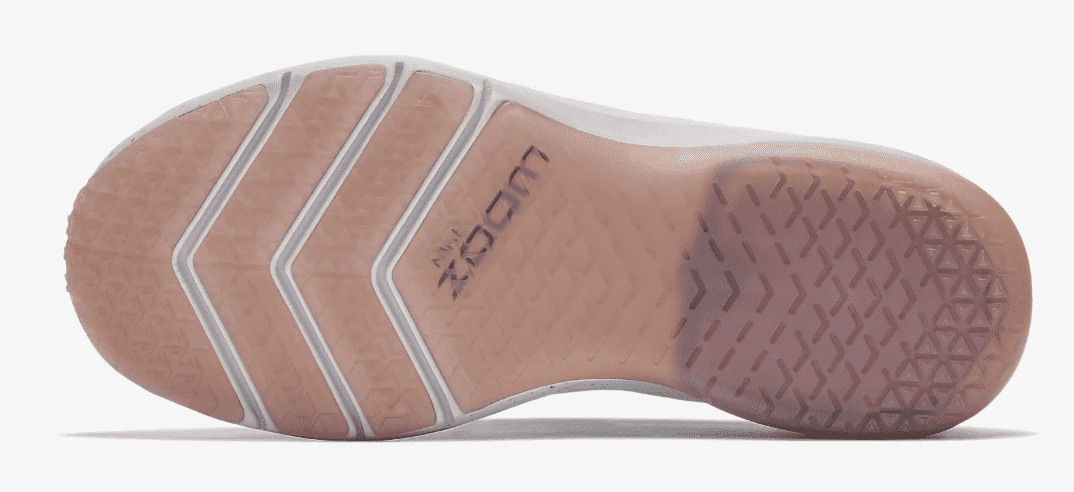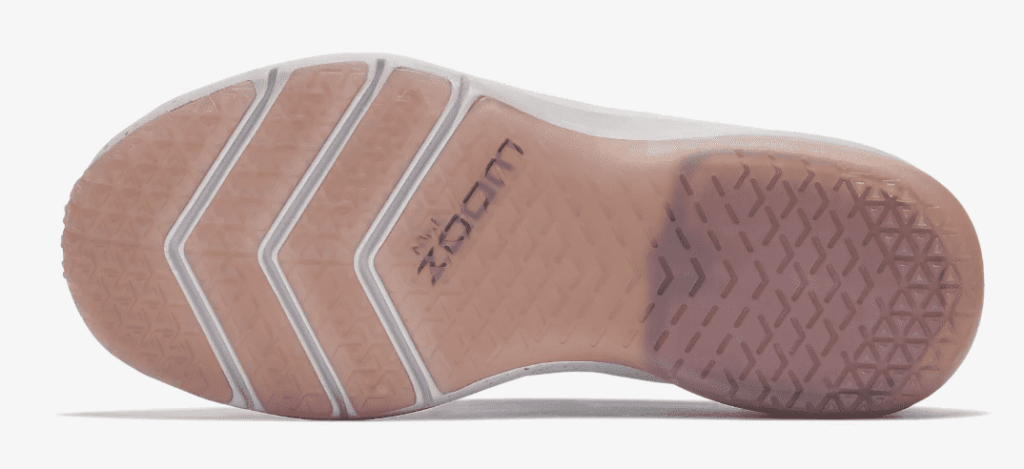 This also allows you to feel the road or track as you run, creating a light and responsive sensation.
The Nike Air Zoom Fearless Flyknit 2 is not meant to be used for longer runs, so change to your specialised running shoes for this type of mono-structural work.
DURABLE TRACTION
The sole is also much grippier that I expected. With specific Nike training shoes such as The Nike Metcon 4 this is a pre-requisite, but I was pleasantly surprised how quickly and effectively I was able to move in the Nike Air Zoom Fearless Flyknit 2's – especially when it comes to short, high intensity workouts.
LIGHTWEIGHT UPPER
Comfortable and breathable, I loved how the upper felt on my feet and stopped my feet from overheating, especially in the warmer weather.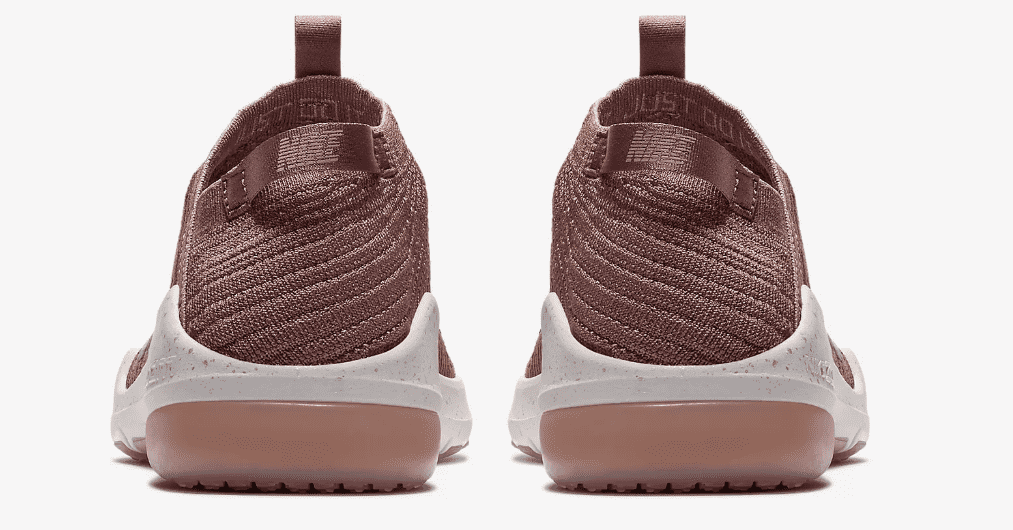 PROTECT THE ENVIRONMENT
The Flyknit upper of these training shoes enhances performance while reducing the material waste of traditional cut and sew techniques by an average of 60%. These shoes are designed to minimise the impact on the environment whilst maximising performance when it counts.
The equivalent of six recycled plastic bottles are used in every pair of Flyknit shoes, saving millions of kilos of material from reaching landfills.
The Nike Air Zoom Fearless Flyknit 2 are not meant for longer runs, or lifting, as they lack the support, but they are perfect for short intensive workouts in the gym or Box, especially for HIIT and Tabatta workouts. They are great for quick runs on the road, track or in the gym, and served me well for stair sprints and hill runs as well.
If you are looking for a stylish, functional and unique looking shoe to make you stand out from the crowd, then these are perfect for you.