Being a strong, motivated and muscular female athlete is incredibly empowering. Sadly, to this day, there are still a few problems that female CrossFit athletes face.
From comments about our choice of diet and the way we look, to finding clothes that fit (and celebrate) our physiques, I'm sure many female athletes will be able to relate to these problems.
6 Problems that Female CrossFit Athletes Face
6. You eat more than what people are used to seeing
While there's a big cultural trend to see female fitness enthusiasts eat clean (and in most cases very little), most women in strength sports know the importance of fuelling for performance.
Sustaining the levels of energy required to work out as hard as we do requires a surprisingly big number of calories, which can come as a culture shock to some people expecting women to "order a salad at a restaurant".
No matter what people say, remember it's incredibly important to eat enough to support your training. Listen to what your body asks from you and ignore the odd looks – people who do that know nothing about all the incredible benefits that come with your training.
Read more: Do You Have an Unhealthy Relationship with Food? (And How to Fix It)
5. Finding Clothes that Fit Your Physique
Some people dream of world domination. You dream of walking into a store, trying on a random pair of blue jeans and walking out with the perfect fit. Sadly, this rarely happens.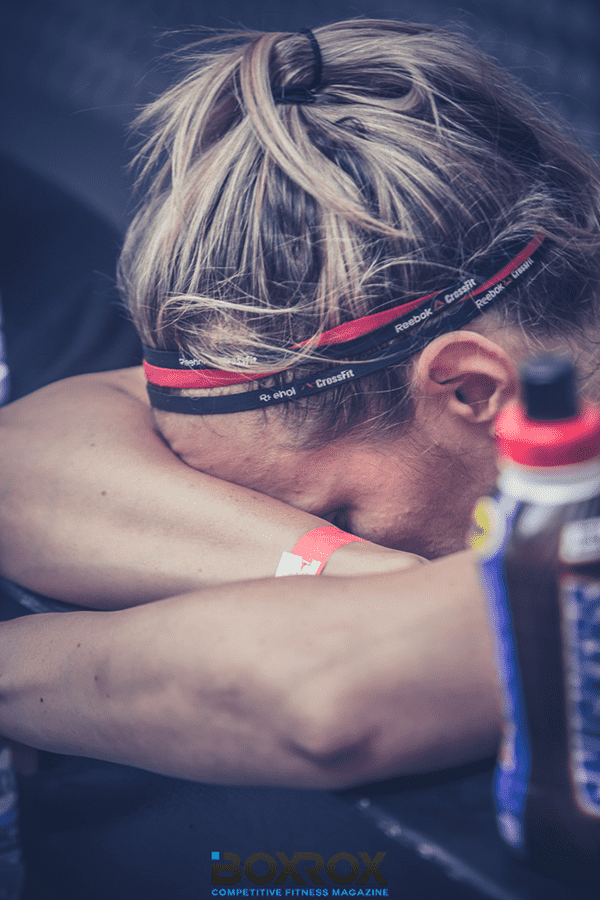 The clothes that do fit you hide your muscles, instead of highlighting them.
While sports brands have made huge advances in the last few years, many mainstream clothing brands seem to still be stuck in "classic" female body types.
4. Sometimes, all you want to do is sleep
While your friends make plans to go out, you know socialising and dancing will be pretty hard after the day's heavy squats.
Besides, you love training so much that it has taken centre stage in your life, and you prioritise it – and the need to sleep – over late nights.
Sometimes, it's okay to just stay in.
3. Your closet consists of mostly workout clothes
The percentage of "civilian clothes" in your wardrobe will become smaller and smaller the longer you train.
At some point, cute sports bras, functional workout shirts, and yoga pants will take over.
Don't forget about the extra shoes for Olympic lifting and cardio sessions, foam rollers, jump ropes… Have you become a hoarder?
On the scale of problems that female CrossFit athletes face this is definitely a minute one, until the day life requires you to dress up.
2. People outside the gym don't get you
You're not a traditional woman, and many people don't know how to react to that.
To be honest, I don't know who has the bigger problem:
Guys who don't lift: who automatically presume I'm some sort of scary entity
Myself: who automatically assumes they're incapable of any kind of physical work, period
Either way, while I know this is a minor of the problems that female CrossFit athletes face, I know my dating journey has been pretty eventful.
Shutting out the haters works, but trying to explain to people that what you do for a sport you do for yourself, and not to look good for others, can get old pretty quickly.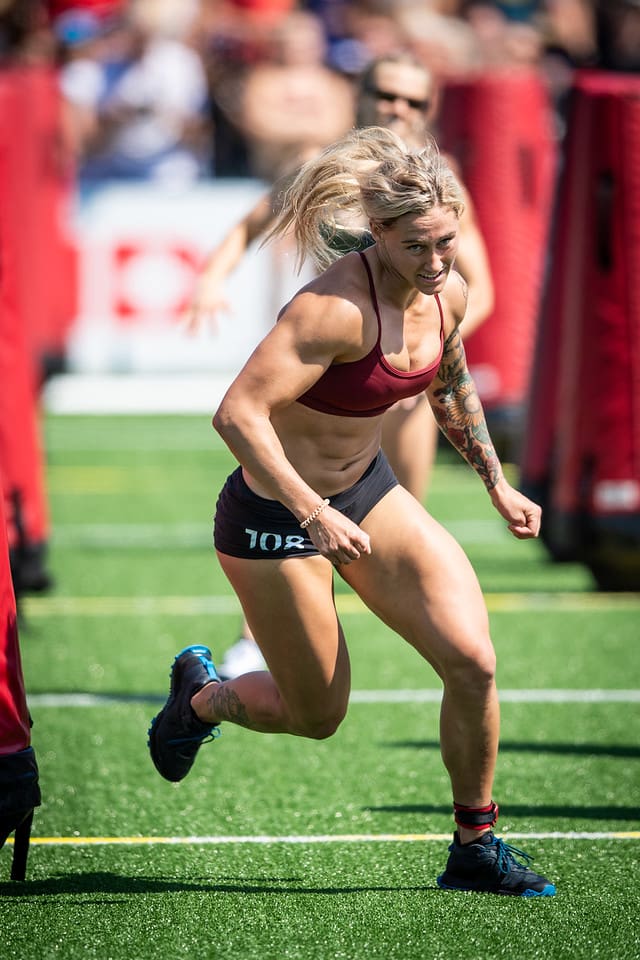 1. Your family thinks you're in an abusive relationship
They say this as a joke, but they're actually pretty concerned about all your bruises and scars. And you, for one, wear your battle scars proudly.
Whether it's a failed box jump, a spectacularly failed wall ball shot, too many pull-ups – all these marks are part of your journey to becoming fitter and stronger.
If CrossFit was a person, it'd be an interesting one. I mean, it can make you sore for days, your friends make fun of it, and it really wants you to stop eating sugar. Not everyone would put up with that.
In all seriousness though, take good care of yourself and listen to your coaches. Accidents happen, and you should wear your scars proud, but serious injury should not be one of the problems that female CrossFit athletes face.