What does it take to become the Fittest Man On Earth?
Rich Froning, 6 X Crossfit Games Champion is a true legend. But this legend was born from steel and sweat. Rich trains like a beast and there is a reason other Athletes always ask: 'What´s Rich doing?'
Like many other Athletes, he also has his own program, and you can sign up for your personal WRD (What´s Rich Doing) training plan. We took a look at a typical training week for Rich looks like to give you an idea of how much of a workhorse this guy actually is: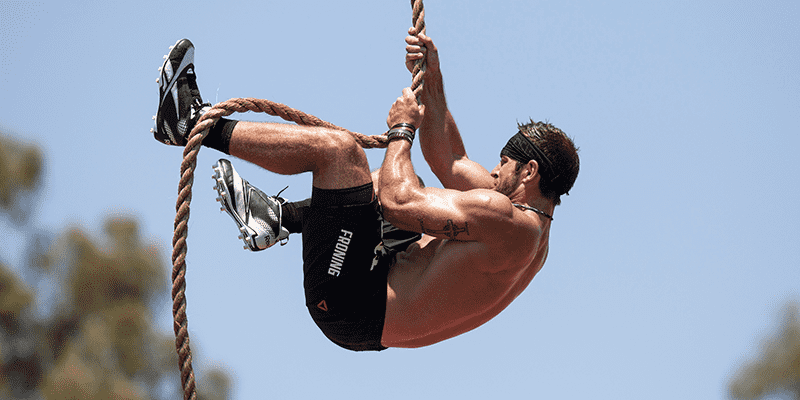 MONDAY
A.M.
3 x power clean (205 lbs) EMOM for 10 minutes
Rest 5 minutes
Followed by
WORKOUT:
15 min AMRAP
5 x pull-up
10 x push-up
15 x air (body weight) squat
P.M.
WORKOUT:
5 rounds of -descending reps (10, 8, 6, 4, 2) of:
muscle-ups
AND descending reps (50, 40, 30, 20, 10) of: wall ball