The fourth Rogue Invitational is getting closer and although we still don't know which CrossFit athletes will take part, we now know all 10 participants on the Strongman modality. Check out the official Rogue Invitational Strongman roster.
Rogue Invitational is scheduled for October 28-30 in Austin, Texas, at the Dell Diamond.
2022 Rogue Invitational Strongman Roster
Ten participants will take part in the 3-day competition in Austin. Below you will find the 2022 Rogue Invitational Strongman roster.
Martins Licis – current champion
Oleksii Novikov – 3rd place in 2021
Rob Kearney – 6th place in 2021
Maxime Boudreault
Trey Mitchell
Bobby Thompson
Mitchell Hooper
Evan Singleton
Pavlo Nakochenyy
Kevin Faires
The roster is almost completely new compared to last year. Only the first three competitors in the list above were present last year.
Tom Stoltman, the two-time World Strongest Man champion, and his brother Luke Stoltman, 2021 Europe's Strongest Man, declined their invitations this year.
We still do not know which CrossFit athletes are going to be competing this year. With rumours that this could be reigning champion Tia-Clair Toomey last year of competing, we might be seeing her for the last time.
Justin Medeiros won last year and is also another name that could be hinted at participating this year.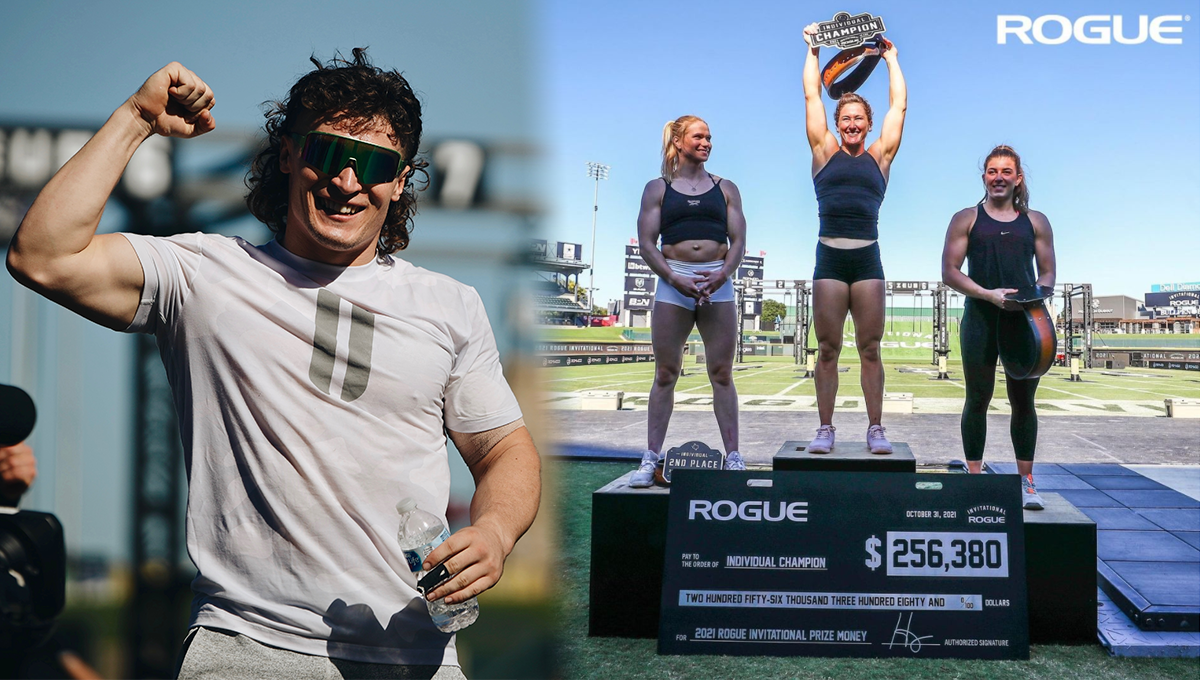 Prize Purse for Invitational and Strongman
Like last year, CrossFit athletes and Strongman competitors will earn a percentage of the total prize purse depending on their final placement.
The final prize purse will also increase depending on how many people attend the event.
For reference, the winner in the CrossFit modality will take home 17.20% of the prize purse, which at the moment stands at $215,000. The Strongman winner will receive 8.96% of the prize purse, or around $112,000.
For more information about the Rogue Invitational Strongman roster, CrossFit athletes and workouts, click here.
Read More: How Much Money Did Each Athlete Win at the 2021 Rogue Invitational