CrossFit recently announced a large number of athletes have been penalised during 20.1 for lack of overhead extension whilst completing the ground-to-overhead and single foot jumps during the burpees.
CrossFit stated:
"Throughout the CrossFit Open and beginning with the first workout, the top 40 women and 40 men on the overall worldwide CrossFit Games Leaderboard each week will be required to submit videos for review. After review, the following athletes in the top 40 have received penalties for Open Workout 20.1:"
They published the full list of athletes that have all been issued major penalties:
20.1 Scorecard: "This workout begins with the barbell on the floor and the athlete standing tall. After the call of "3, 2, 1 … go," the athlete may pick up the barbell and perform 8 ground-to-overheads then 10 bar-facing burpees for 10 rounds."
The following athletes received a penalty for a false start:
Women: Dani Speegle, Sasha Nievas, Kristine Best, Alanna Fisk, Meg Reardon, Andrea Nisler, Ashley Shaeffer, Alexis Johnson, Katelin Van Zyl, Hannah Hardy and Brooke Haas
Men: Simon Mäntylä, Uldis Upenieks, Willy Georges, Jake Berman, Dillon Cravens, Matt Morton, Logan Collins, and Sigurður Þrastarson.
The internal review team will continue to review score submissions and allegations throughout the Open.
The leaderboards have now been altered accordingly.
FEMALE LEADERBOARD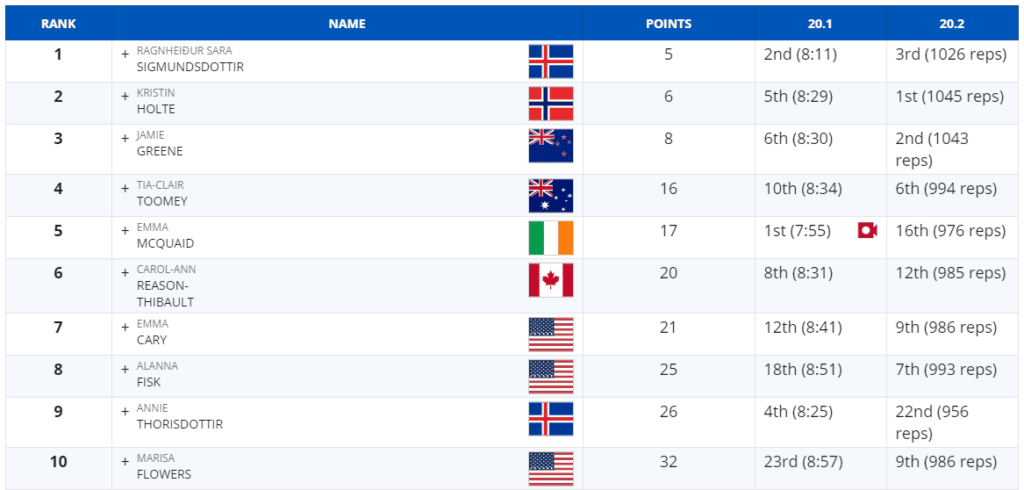 MALE LEADERBOARD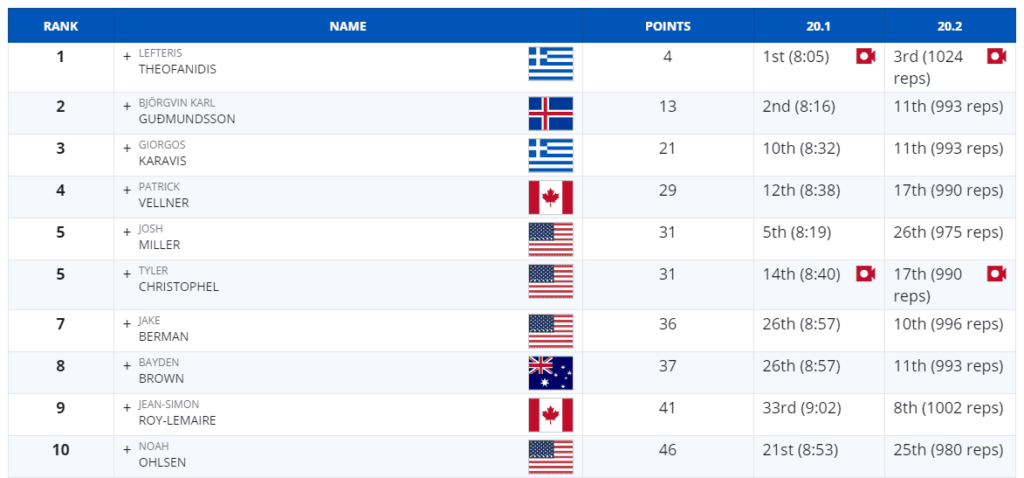 Are you ready for the next Open workout?
How to Watch the CrossFit Open Workout 20.3 Live Announcement