Training all day, sleeping all night, and taking care of his son Layton does not leave much time for the 2nd Fittest Man on Earth to manage his nutrition. Within this article, you will see how Sam Kwant and his nutrition coaches at Consistency Breeds Growth (@cbg_online_sports) take the chaos out of his daily nutrition.
These nutritional protocols were not mustered up after one week, but rather years of assessing lifestyle, goals, and habits.
Training multiple times per day makes it difficult for elite CrossFit athletes to eat enough calories in a day to optimise performance. Structure and routine is key for Sam to get the proper fuel and supplementation needed to make another run onto the podium for the 2021 CrossFit Games. His routine starts with the following breakfast at 7:45 AM.
View this post on Instagram
Meal 1 – Breakfast (7:45 AM)
Turkey Bacon Bagel Sandwich x 2
Turkey Bacon (30g protein/15g fat)

Bagel (100g carbohydrate)

1 cup steamed carrots with salt

Supp: Fish oil, Vitamin D, 1 cup of coffee, bicarbonate supplement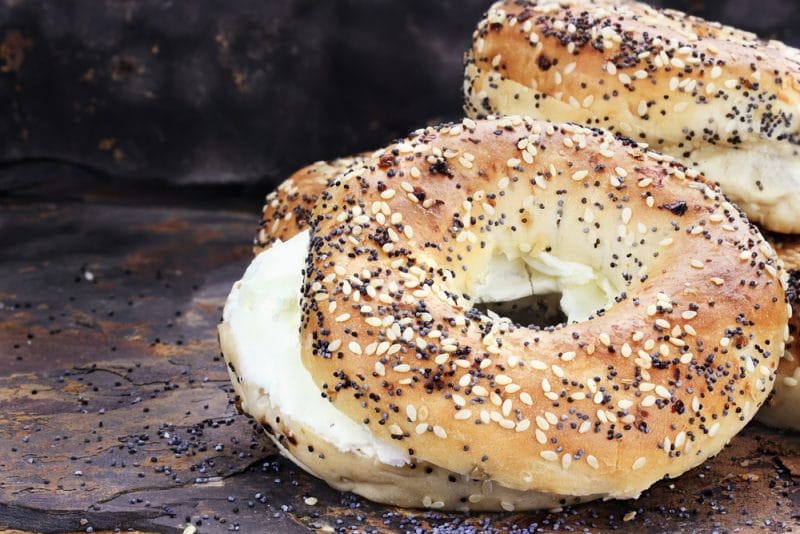 Source: Deposit Photos
Based on DNA testing, Sam is a slow metaboliser of caffeine. This means that although caffeine is a great stimulant and improves cardiovascular endurance, it doesn't provide the same benefit to Sam. Fast metabolisers usually experience improved cardiovascular output, muscle endurance and cognition function.
Also, notice Sam's first meal has a low fibre vegetable choice and is low fat. Both fibre and fat digest very slowly and therefore want to be avoided prior to a workout.
During and after a 2hr training session from 9-11am, Sam guzzles down Meal 2.
Meal 2 – Intra and post workout shake (9 – 11 AM)
30g Elite Fuel Whey Protein

80g carbohydrates from Gatorade

5g

Elite Fuel

creatine monohydrate
The Gatorade is best for this session to replace sodium lost through sweating during aerobic training.
Read more: Creatine and Its Impact On Sports Performance
View this post on Instagram
With some time before training session number 2, Sam eats lunch around 12:30 pm.
Meal 3 – Lunch (12:30pm)
Turkey Teriyaki Stir Fry
Turkey (30g protein/5 oz)

Rice 2.5 cups cooked (100g carbohydrates)

1 cup arugula

5 tbsp Teriyaki sauce (15g carbohydrates)

Salted walnuts ¼ cup salted (15g fat)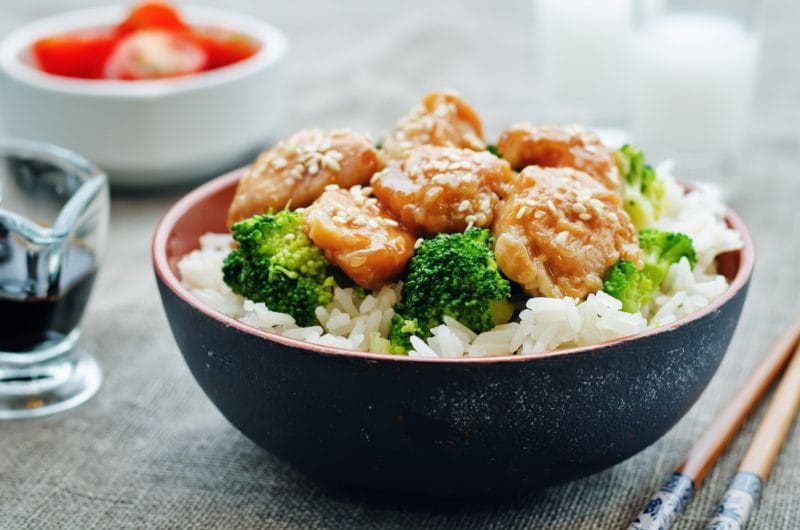 Source: Deposit Photos
This is a quick mash up for Sam helping to get the proper fuel before training session #2.
Meal 4 – Intra and post workout shake (2 – 4 PM)
30g Elite Fuel Whey Protein

80g carbohydrates from dextrose

10g Elite Fuel creatine monohydrate
The difference from meal 2 & 4 (shakes) is that the post workout carb to replenish glycogen comes from dextrose. This is used over Gatorade for strength and metcons with high intensity.
View this post on Instagram
Meal 5 – Dinner (6:30 PM)
Chicken pasta
Chicken Breast (30g protein/5 oz)

Rotini Pasta 3 cups cooked (120g carbohydrates)

Tomato sauce 0.5 cup (10g carbohydrates)

Butternut Squash cooked in 2 tbsp olive oil (30g fat)

Salted Pecans ¼ cup salted (15g fat)

Supp: bicarbonate supplement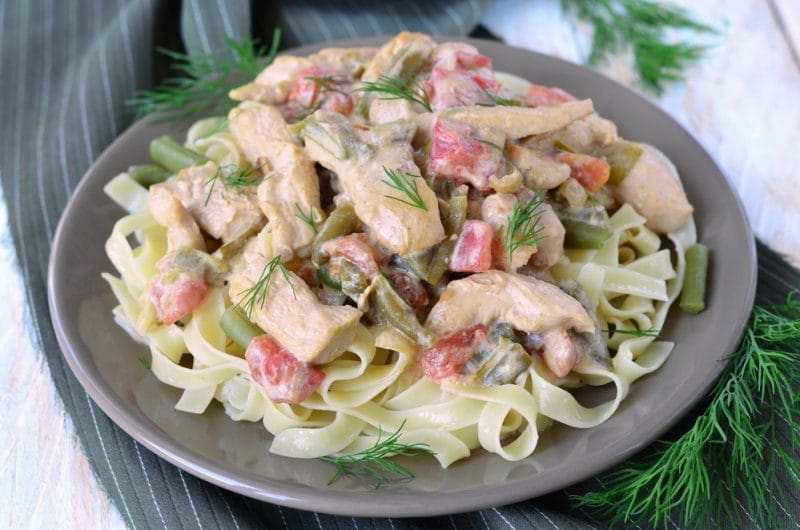 Source: Deposit Photos
The biggest meal of the day for Sam is dinner. This is a very important meal because it will be used as the fuel Sam needs to recover from a long day of training.
Before bed, Sam gets in a slow digesting protein called casein. Instead of supplementing, Sam prefers cottage cheese.
Meal 6 – Bedtime Snack – Macro Cap
300 g cottage cheese (30g protein/15g fat)

Supp: Magnesium glycinate
Read more: Nutrition for CrossFit Athletes – 5 Symptoms of Magnesium Deficiency
Some key takeaways from Sam Kwant's daily nutrition:
He eats a lot of carbs

6 meals per day (2 being shakes)

Majority of calories come from food

This is nutrition in season and in prep for the CrossFit Games
P.S. He has 2-3 refeed meals a week where he has a surplus of calories and foods with less nutritional value that he enjoys. His favorite is cheese pizza!
---
Justin Romaire is the CEO of Consistency Breeds Growth, a nutrition company working with several high level CrossFit athletes including Sam Kwant, Saxon Panchik, and Brooke Haas.