Workout 2 – Salvatore Calabro Hero WOD
12-9-6-3 Reps for Time:
Deadlifts (60% Bodyweight)
Ring Rows
To make the most out of the strength building qualities of the ring row workouts, keep your core active (maintaining a straight line from your heels to your head) and ensure that your shoulder blades are pulled back and down in order to activate the lats. Maintain these activations through the ring row.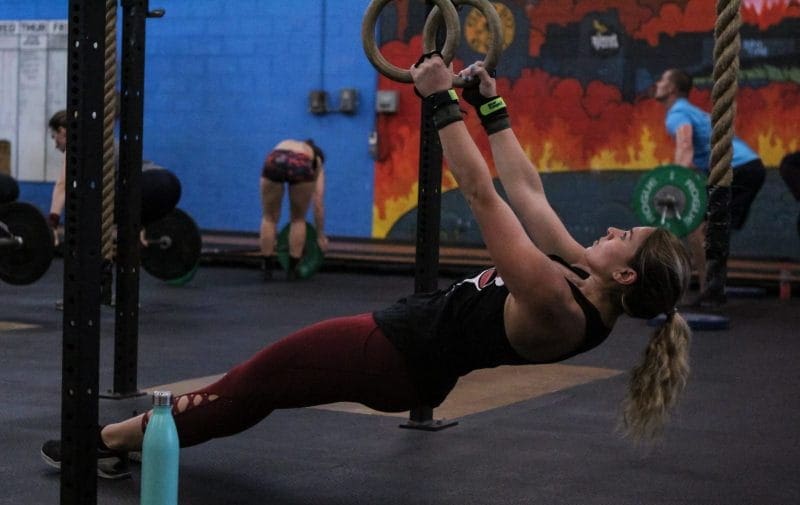 Workout 3 – Ring Pump
EMOM in 12 Minutes:
Odd: 10 Elevated Ring Rows
Even: 10 Elevated Ring Push Ups
Place the rings in line with the box and level them, your feet should elevate onto the box for both exercises. The chest should touch the rings on every rep for it to count.
Increase or decrease elevation according to your level.
This is a very effective ring row back workout, as it focuses on strength building and good range of motion without a big time pressure. The intention of the workout is to even out horizontal pushing and pulling strength and work to get a big chest and back.