Is it possible to watch the 2020 CrossFit Games in 10 seconds? Yes, it is.
CrossFit sets itself on a mission to find out, every year, who are the Fittest on Earth by promoting the CrossFit Games. This ultimate fitness test takes a couple of days before someone can claim to be the best of the elite athletes worldwide.
In 2020 we saw a much different Games. Due to the pandemic, only a handful of individuals competed for the title. It culminated with Mat Fraser and Tia-Clair Toomey dusting the opposition in a memorable finale with both finishing the crossing line with hands held together.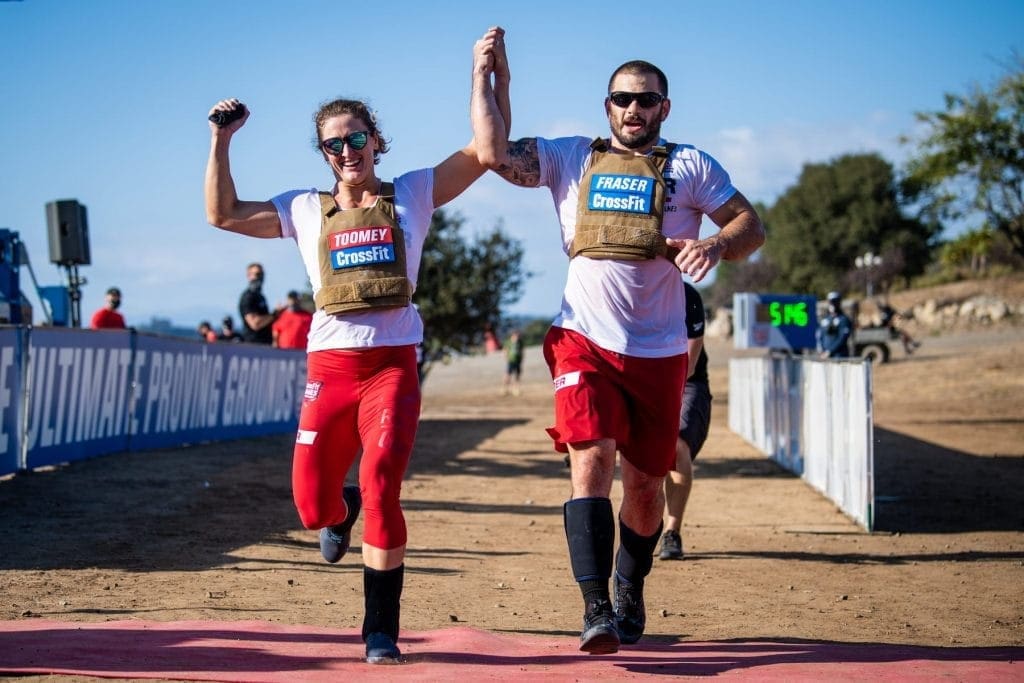 There were a total of 12 events at that time, so how can you watch the 2020 CrossFit Games in 10 seconds if not even the trailer to the documentary is that short?
Watch the 2020 CrossFit Games in 10 Seconds
BOXROX has decided to pull the data from CrossFit's official platform on the points each athlete got at the 2020 CrossFit Games.
Below you will see how each athlete stacked up against one another event after event. We all know how incredible Tia-Clair Toomey and Mat Fraser are as athletes, but it is with this animated graph that you can see the scope of their fitness level compared to others.
In the charts below you will see the name of the workout and each athlete's total points after that specific workout. You may choose to see just one athlete individually, see the score or the ranks, and go back to a specific event to see how was the leaderboard at that moment. So check out the 2020 CrossFit Games in 10 seconds.
Women's Division
Men's Division
If you want to remember how it all looked like when Mat Fraser and Tia -Clair Toomey was still competing side by side, then click here.
2022 CrossFit Games
BOXROX will utilise the same technique for you to see how all 40 men, women and 38 teams will stack against each other event after event. After each day, and during events, we will be releasing similar graphs like the one you saw above of the "2020 CrossFit Games in 10 seconds."
The 2022 CrossFit Games will take place in Madison, Wisconsin, on August 3-7. We know a rough schedule that will most likely include 11 workouts for teams and individuals.
It has also been revealed that CrossFit will have its customary cut of athletes after the last event on Saturday evening:
Individuals – from 40 to 30
Teams – from 38 to 20
Adrian Bozman, CrossFit Director of Competition, said that age groups will finish their competition inside the Coliseum on Saturday afternoon and that teams will be the last event scheduled for this year's CrossFit Games.
2022 CrossFit Games Roster: Which Athletes Are Competing in Madison?