The Rogue Invitational is one of the most prestigious CrossFit-licenced events of the year, featuring many of the sport's greatest athletes and offering one of the biggest prize purses in the CrossFit competition calendar.
Set to take place in Austin, Texas, between October 29 and 31, 2021, the competition's previous winners include five-time Fittest Woman and Man on Earth, Tia Clair Toomey and Mat Fraser.
The event, organised by Rogue, is known for being a trail-blazer – being the first big event to move to an online format when the pandemic hit while streaming all the action in 2020 and offering Bitcoin and an uncapped prize purse for its competing athletes for 2021.
The 2021 Rogue Invitational minimum prize purse is set at $1,250,000 but with Bitcoin and ticket sales contributing to athlete payouts, the prize money currently stands at $1,434,255. All competing athletes will receive a percentage from this pool based on their overall placement.
Now on its third iteration, the Rogue Invitational will see 20 male and 20 female top CrossFit athletes compete for the top spot, as well as host a Legends event with athletes such as Rich Froning and Julie Foucher, as well as debut a Strongman competition with 10 of the world's top Strongman competitors.
Rogue Invitational Key Facts
Rogue Invitational dates
The CrossFit-licenced event will take place between October 29 and 31, 2021, at Dell Diamond in Austin Texas.
The exact event schedule is yet to be released; we will update this page as soon as the information becomes available.
How to watch the Rogue Invitational
The competition will be streamed online for free on Rogue's YouTube channel and the Rogue Invitational homepage. You can find the livestream below.
Rogue Invitational Livestream
Full Live Stream Day 1 | 2021 Rogue Invitational
Full Live Stream Day 2 | 2021 Rogue Invitational
Full Live Stream Day 3 | 2021 Rogue Invitational
Rogue Invitational Schedule
To be updated as details are released.
How to watch the rogue invitational live?
You can buy tickets for each individual date of the competition or get access to all three days. Children 12 and under will receive a free "general admission" ticket upon arrival to the event.
Find all ticketing information, offers, and buy tickets here.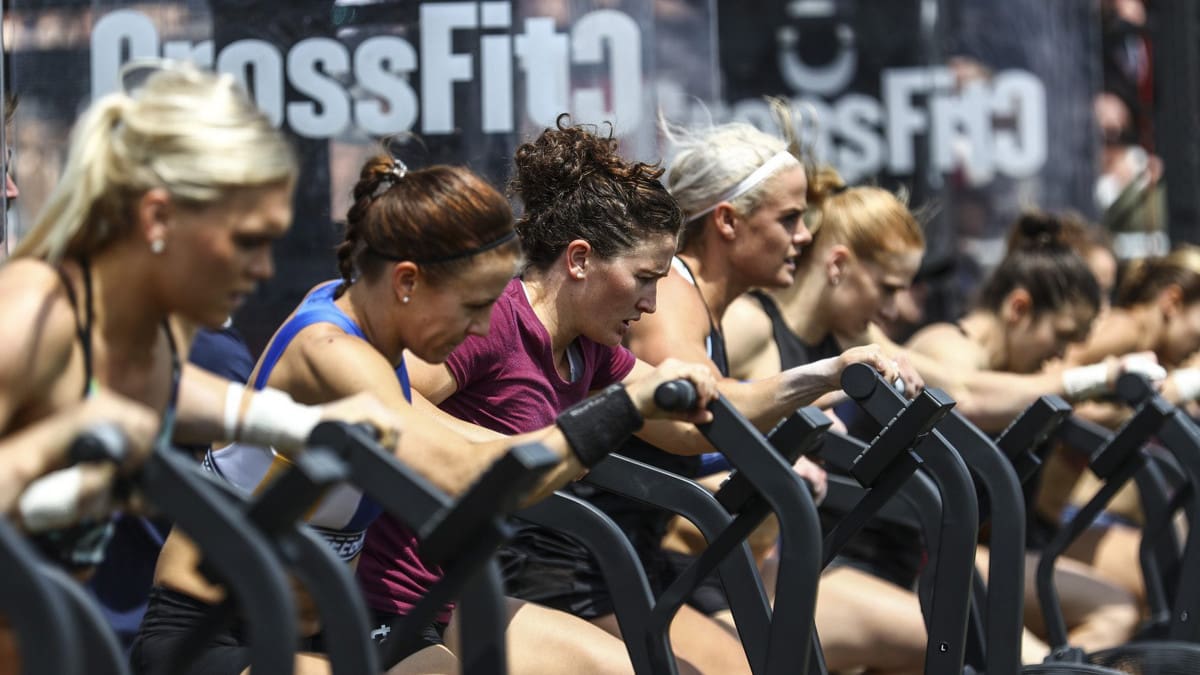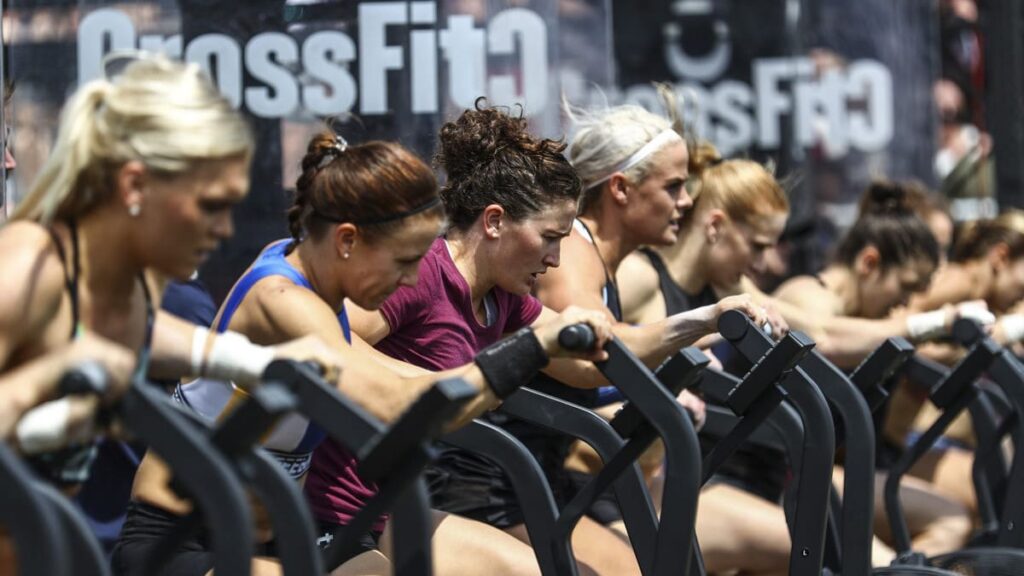 Who is invited?
| Female division | Male division |
| --- | --- |
| Tia-Clair Toomey | Justin Medeiros |
| Laura Horvath | Pat Vellner |
| Annie Thorisdottir | Björgvin Karl Guðmundsson |
| Kristin Holte | Saxon Panchik |
| Haley Adams | Guilherme Malheiros |
| Gabriela Migała | Alex Vigneault |
| Mallory O'Brien | Lazar Đukić |
| Kristi Eramo O'Connell | Travis Mayer |
| Amanda Barnhart | Jeffrey Adler |
| Katrin Davidsdottir | Cole Sager |
| Danielle Brandon | André Houdet |
| Emma Mcquaid | Henrik Haapalainen |
| Thuridur Erla Helgadottir | Jayson Hopper |
| Arielle Loewen | Will Moorad |
| Emily Rolfe | Chandler Smith |
| Sam Briggs | Alexandre Caron |
| Kari Pearce | Uldis Upenieks |
| Emma Cary | Ben Smith |
| Jacqueline Dahlstrøm | Samuel Kwant |
| Carolyne Prevost | Jason Smith |
Rogue Invitational Prize Purse
The baseline prize money for the Rogue Invitational is set at 1.25M USD, of which $975,000 is held in cash and $275,000 in Bitcoin, but the total number is uncapped as a proportion of the event's ticket sales will also be added to the purse.
At the time of writing, the prize purse stands as follows: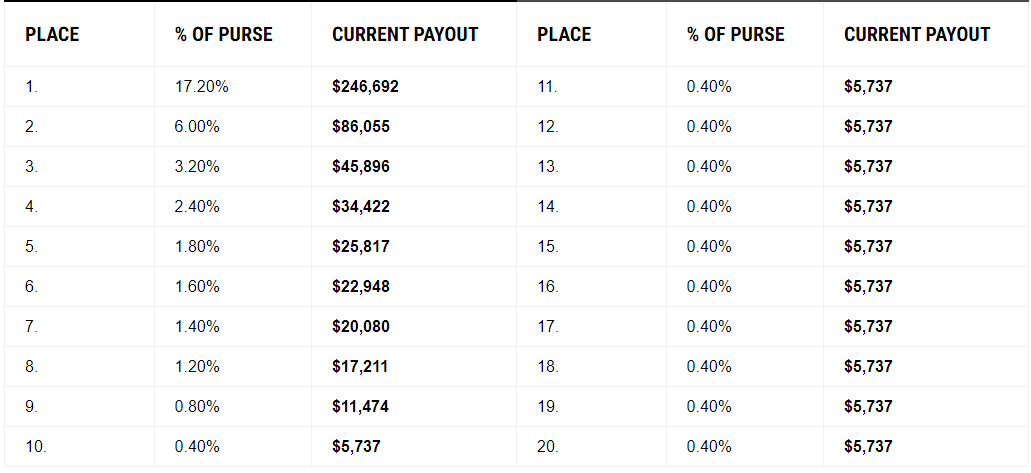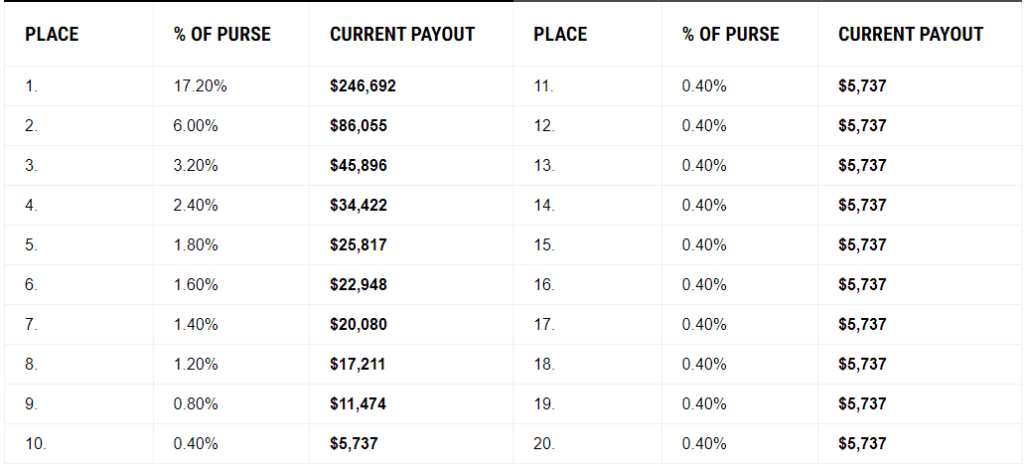 ---