The Rogue Invitational has announced their newest prize purse system, which includes a large amount of cash, bitcoin, and a percentage from pool fund from competition ticket sales.
The 2021 Rogue Invitational minimum prize purse is set at $1,250,000.00 but stands at $1,281,142.29 at the time of writing – cash, Bitcoin and ticket sales will all contribute to the athlete payouts.
The $1.25M are a contribution to the fund by Rogue to establish the baseline payouts for competitors, $975,000 of which is held in cash and $275,000 in Bitcoin.
"Bitcoin payout amounts will grow for each athlete accordingly based on coin price at that time of payout. Rogue's minimum guaranteed price for each coin will be no less than $35,000 per," Rogue announced.
The Rogue Invitational is a popular fitness and strength competition which features some of the biggest names in the sport of CrossFit. As a CrossFit-licenced event, it has offered one of the biggest prize purses in the scene since its inception, alongside the Dubai CrossFit Championship and Wodapalooza.
For 2021, the Rogue Invitational will introduce a Strongman competition, where "10 of the world's top Strongman competitors will take on a unique slate of challenges," Rogue announced. "Other facets of the Iron Game, including Powerlifting and Olympic Weightlifting, are also under consideration for inclusion in 2021, with more updates to come as they develop."
The Rogue Invitational prize purse fund will be distributed as follows: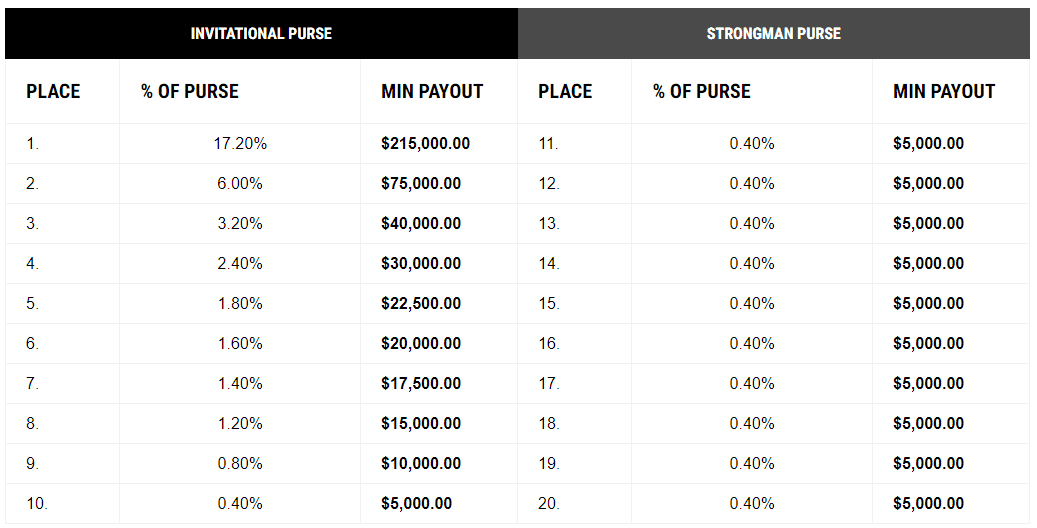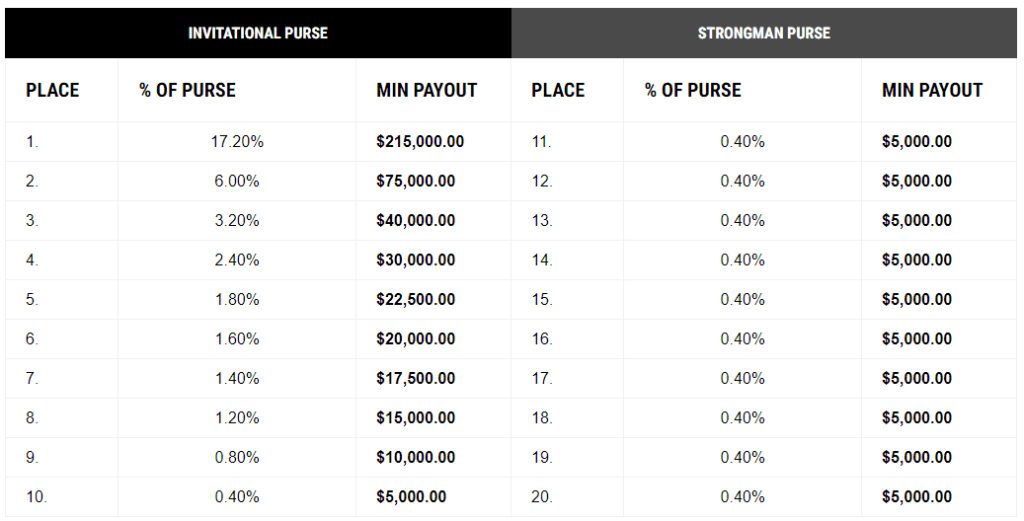 While previous prize purses were some of the highest in the sport, they pale in comparison to what Rogue will offer athletes this year. In 2020, Rogue put together a prize purse of over $375,000, paying first place $50,000.
"We believe this is the beginning of a partnership with the athletes in which they can benefit from the growth of the Iron Game sports," Rogue wrote.
Taking place in Austin, Texas, the Rogue Invitational will run from October 29 through to October 31, 2021. Previous Rogue Invitational podium winners include five-time Fittest Man and Fittest Woman on Earth, Mat Fraser and Tia-Clair Toomey.