Kristi Eramo O'Connell is a top CrossFit Games athlete, but before going pro she was an accountant. In a recent video, she recounts how she made the major life change to pursue her dreams and live a more fulfilling life.
To do so, she quit her secure job as an accountant to work at Starbucks and have more time to train to become a professional athlete.
"I decided to throw everything I had, every second in the gym, every second out of the gym, focusing on sleep, nutrition, every piece of training" she said after being close to not qualifying for the CrossFit Games last year and being faced with a similar decision to make.
Learn why Kristi Eramo O'Connell quit her job to work at Starbucks and do CrossFit
Kristi Eramo O'Connell is a CrossFit Games athlete, a marathon runner, a triathlete, a wife, a dog mum, and an avid fitness enthusiast.
She started her CrossFit career in 2016 by making a major life decision: committing 100% to becoming an athlete.
She found the sport in 2013 while working as a full-time accountant "siting at a desk job all day long, sometimes up to 12 hours a day," she said. She wasn't very passionate about her job but was passionate about health and fitness.
Instead of helping people get fitter she was sitting at a desk all day long.
She competed in Regionals for two years and, being close to qualifying for the CrossFit Games after her second year, made her re-evaluate what she was doing and what path she was heading down.
"There's nothing wrong with crunching numbers, it just really wasn't fulfilling for me," she said.
She quit her full time job with the dream of qualifying for the CrossFit Games.
"It was very scary," she said. But she "willing to put the work in to do whatever it took to qualify for the CrossFit Games."
"In 2016, after making that commitment to believing in myself, to changing my entire career path, to follow and pursue my passion that I wanted to live out and help other people with, the hard work paid off."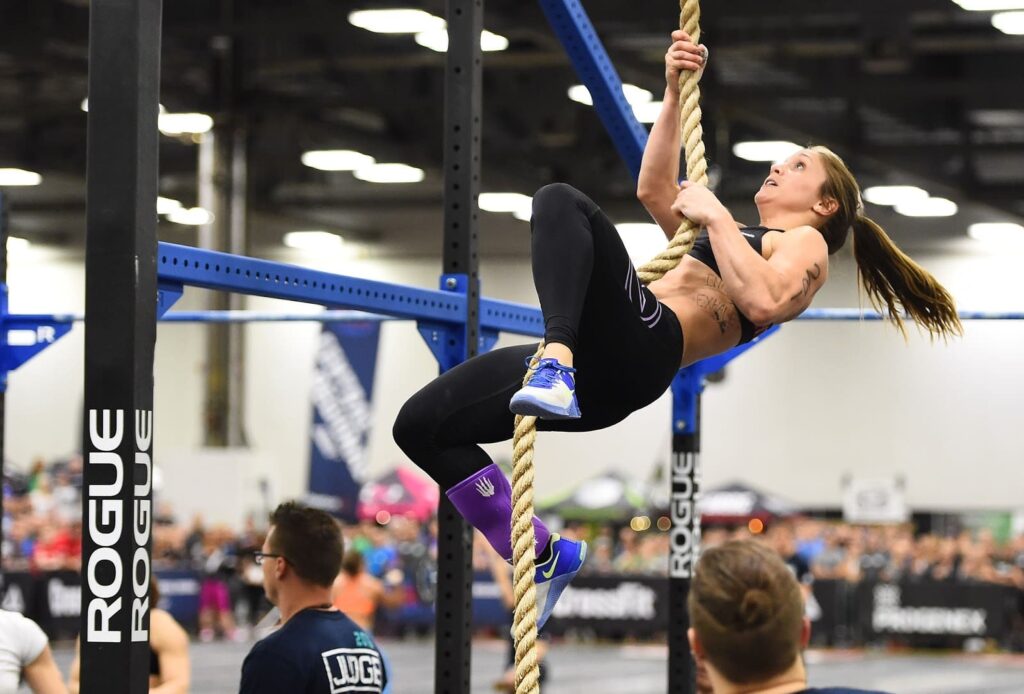 Learn what she did to support herself and make her dreams happen by watching the video above.
"My message to you is that nothing is impossible if you set your mind to it and you work hard enough," she said. "If you can be bold enough and not put a ceiling on your dreams, you can do it. You just have to make the sacrifice, put the work in, and believe in yourself."
"I'm living out my dream and you can live out yours too if you just set your mind to do exactly what you want to do and follow your passion."