Hoping to help legitimize the scoring system for online qualifiers and prevent athletes from "playing the system," WODProof has teamed up with 12 Sanctionals for the upcoming season.
Now, videos of online qualifying workouts – think International Online Qualifier – will feature a time stamp, name and watermark for submissions completed during the official time window.
The partnership will encourage athletes hoping to qualify to Sanctionals to record all their workouts and have them available if the competition directors ask for them to be reviewed.
If the request comes weeks after the official deadline to complete the workout, as it's done in the Open, the time stamp will prevent athletes from re-trying and filming a workout only after proof of their performance has been asked for.
The following Sanctionals have partnered with WODProof: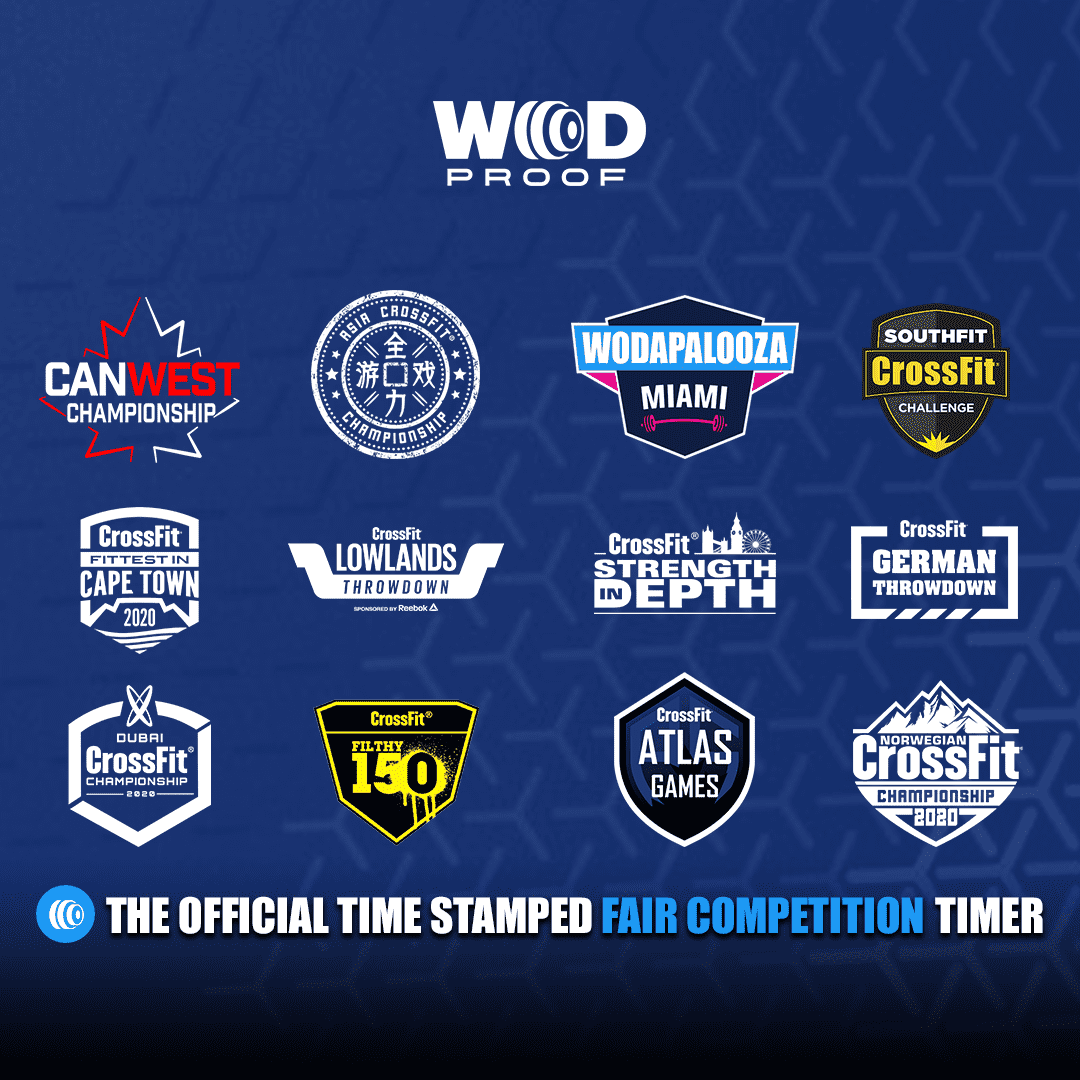 THE CURRENT PROBLEM
The idea came from affiliate owner, Masters athlete and Games commentator Bill Grundler who, tired of hearing of people playing the system, submitting the wrong scores or re-doing a workout only after their video was asked in for review, approached WODProof to implement a solution.
"The problem is that you can submit a score but you rarely have to show prove of it," he told BOXROX.
"I wanted to find a way where everybody's video had the ability to be looked at; whether is the Open or online qualifier or master's qualifier," Grundler said. "It's about making a fair competition. I'm proud of the events that have said 'we want this to be our time stamp.'
"You can't modify, change or edit the video and it's done at a particular time and it's available. It's fair."
The current system allows athletes to submit scores they believe they can achieve, even if they didn't at the time the workout scores were due, and only have to prove so if their video is requested, which could be filmed anew with the advantage of time and practise.
https://www.instagram.com/p/B1o_8hUhGK1/
WODProof founder and CEO, Adam Grinker, said the implementation of the watermark should prevent dishonest actions from happening and bridge the gap between online qualifiers and live competition.
"We understood that there is a huge gap between the fitness level that you see on the leaderboard following the qualifier and the fitness level that you see on the competition floor," Grinker told BOXROX. "We support fair competition we want to make the change and start it now.
"If people know that they they'll not have a proof, they'll not dare to cheat."
Only four months ago Elite athletes called for improvements to CrossFit HQ's video review process following scoring controversies in the Open.
Almost half of this season's Sanctionals have jumped in to support the WODProof GO timestamp, stating that they support fair competition and encouraging every athlete to submit a time stamped video of their workouts.