The best CrossFit abs workouts will provide the tools you need to build a strong, stable core to protect you from injury and enhance your performance in the box. Your core stabilises and controls much of your movements, and is vital for spinal health, so it's important to focus on your core in training.
The movements of our body occur along three different planes. A great deal of WODs and exercises virtually ignore the third. Here's how to attack, train and strengthen this weakness using the following CrossFit Abs Workouts.
Muscles of the Core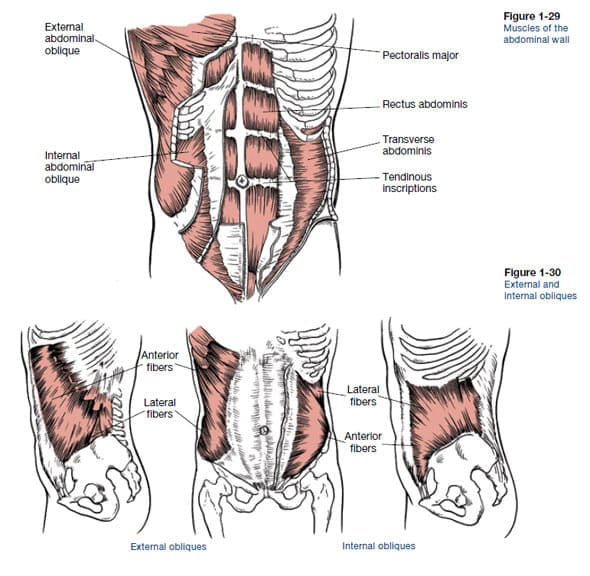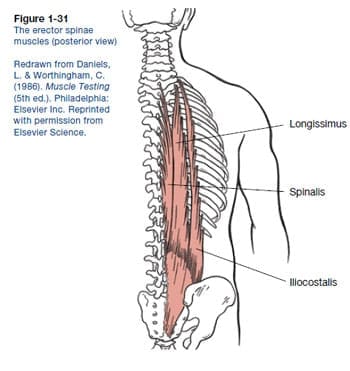 Movements of the Core
| | | |
| --- | --- | --- |
| Action of the Trunk | What the Action Looks Like (Move Your Body!) | Primary Muscles |
| Trunk flexion | Bend forward, or "curl up" action | Rectus abdominis (trunk flexors) |
| Trunk extension | Stand up straight (from bent over), bend backwards | Erector spinae (back extensors) |
| Trunk rotation (ipsilateral and contralateral rotation) | Twist to the left and right | Internal and external obliques |
| Lateral trunk flexion | Bend to the side | Obliques and one side of rectus abdominis and erector spinae |
| Compression of the abdomen | Draw your belly button into your spine | Transverse abdominis |
| Spinal stability | Holds your spine stable during movement | Multifidi |
THE SAGITTAL PLANE
Think about the exercises you do. Squats, thrusters, deadlifts, clean and jerks, pull-ups, handstand push-ups; in all these movements the weight is transferred up and down along a straight line. All these movements occur along the sagittal plane. The sagittal plane divides the body into two symmetrical halves – left and right.
1 Sagittal Plane CrossFit Abs Workout
21 Strict toes to bar
21 Overhead squats
15 Strict toes to bar
15 Overhead squats
9 Strict toes to bar
9 Overhead squats
For the weight, men should use 50kg and women 35kg.
2 LAUREN FISHER CORE WORKOUT FOR THE SAGITTAL PLANE
5 sets not for time of:
20 V-Ups
15 Tuck Crunches
20 Second Hollow Hold
20 Second Arch Hold
Check out how to enhance your core strength through the Coronal plane on the next page…
3 CROSSFIT ABS WORKOUTS ALONG THE CORONAL (FRONTAL) PLANE
The plane that divides the body into front and back is called the coronal plane. Movements along this plane are sideways movements, such as lateral lunges.
Movements of abduction and adduction occur on the frontal plane.
The following workout will help to improve your core strength through the Coronal Plane.
4 CrossFit Abs Workouts
3 rounds for quality:
20 Goblet Kossack squats (Women 10 kg, Men 22.5kg)
15 Lateral lunges
20 box step overs with KB (Women 10 kg, Men 22.5kg)
10 hollow rocks
GOBLET COSSACK SQUAT – TECHNIQUE TIPS
THE HOLLOW ROCK
The workouts on the next page attack weaknesses across the Transverse Plane, a severely under used movement in CrossFit…
THE TRANSVERSE PLANE
The final and most disregarded plane is the transverse plane, which divides the body into top and bottom halves. We move along this plane when we twist and turn our bodies, like when we look around before crossing the street. Transverse movements are predominant in sports such as tennis, golf, rugby and gymnastics, the movements of crossfit almost exclusively happen along the sagittal plane. Whether your goal is general fitness, functional strength, or athletic achievement, you should train along all planes.
Ignoring the transverse plane means muscles like the abdominis obliquus are neglected. These muscles are part of the core and provide stability, which in turn allows you to generate greater power and forceful movement. Strong oblique muscles also decrease the chance of injury, as they stop the trunk from over rotating.
5 Ab Workout
Here's a little WOD for you to try with movements that will attack the Transverse Plane:
For Time:
2 KB Turkish get ups (alternating)
30 KB twist lunges (alternating)
30 KB Russian twists
4 KB Turkish get ups (alternating)
30 KB twist lunges (alternating)
30 KB Russian twists
6 KB Turkish get ups (alternating)
30 KB twist lunges (alternating)
30 KB Russian twists
You can use one KB or DB to work through this entire wod.
Other exercises you can include to develop strength along the transverse plane are:
Woodchopper
Landmine oblique twists
One arm dumbbell press
Windshield wipers
Now you have been armed with this information, you will understand how the the following abs workouts all attack, test and strengthen your body across all the different planes of motion. Add them into your training and have fun!
Best CrossFit Abs Workouts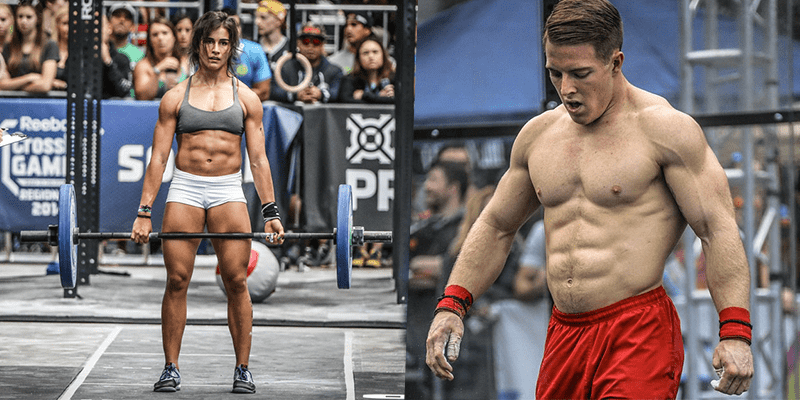 These Lower Abs Workouts are designed to help you become a heathier, stronger and more confident athlete. As always in Crossfit, function comes first, and the core is an incredibly important part of all functional movement, so that is why it must not be neglected. Abs are often mistakenly seen as a sign of a strong core, but it is possible to have well defined rectus abdominis (the outer muscles that form a 6 pack) and still have a weak core.
6 L SIT CORE WORKOUT
On the minute for 10 minutes
20 Second L-Sit Hold (rings or parallettes)
20 Second Hollow Rock
20 Seconds of Sit-Ups
DEVELOPING STRENGTH FOR THE L SIT WITH DAVE DURANTE
7 TIA CLAIR TOOMEY AB WORKOUT
Every 90 sec, 4 rounds:
6 Around the world with plate above head (15kg, 3ea)
20 Russian Twists and then hold the Hollow Rock position for 20-30sec
*Goal is to maximise the amount of time spent in the hollow rock position
8 KNEES TO ELBOW / TOES TO BAR
lower abs workouts – For time
10 Chest-to-Bar Pull-Ups
20 Toes-to-Bars
30 Deadlifts (185/135 lbs)
100 Double-Unders
30 Box Jumps (24/20 in)
20 Burpees
10 Cleans (185/135 lbs)
9 HANDSTAND HOLD
lower abs workouts – 5 rounds for time
20 second handstand hold (scaled is against the wall)
20 second plank
20 second side plank (20 seconds on both sides)
From all these core strength crossfit workouts, this adds balance into the equation, and will develop a rock solid midline, abs and core.
"A BUMPER PLATE IS A SIMPLE TOOL WITH WHICH TO GET AN ATHLETE TO FEEL THE PROPER BODY POSITION NEEDED FOR A HANDSTAND" CAMILLE LEBLANC BAZINET
10 LOWER ABS WORKOUTS – OHS
For time
21 Turkish Get-Ups, Right Arm
50 Kettlebell Swings
21 Overhead Squats, Left Arm
50 Kettlebell Swings
21 Overhead Squats, Right Arm
50 Kettlebell Swings
21 Turkish Get-Ups, Left Arm
With a single Kettlebell (2/1.5 pood)
These are a perfect exercise to test and improve your core stability. Requiring a zen like concentration to do well, this exercise is also a great way to point out weaknesses in your shoulder stability, balance and general mobility.
Read More: 5 Highly Effective CrossFit Abs Workouts You Can Do at Home