The following 16 workouts contain 8 CrossFit workouts that include running, and 8 purely running based workouts.
Running for CrossFit Athletes
For CrossFitters, running is an incredibly important tool in your arsenal, and one that needs to be specifically trained. You practice your snatch, pull up or double under technique, so why not do the same for running?
Here is an example of how you can integrate running in a more dedicated way into your training.
Monday—CrossFit Workout + easy recovery run
Tuesday— CrossFit Workout
Wednesday—Tempo or speed Run
Thursday— CrossFit Workout + Easy Recovery run
Friday—CrossFit Workout
Saturday—long slow run
Sunday—Rest or light recovery (yoga, foam rolling, etc.).
Check out these tips from Lukas Hogberg, one of the best runners in CrossFit.
CROSSFIT FOR RUNNERS
For runners, regular CrossFit training can improve your power, speed, balance, coordination, resiliency, and overall fitness level. In other words, all things that benefit runners.
Example of how to introduce CrossFit Workouts into your schedule if you are a runner.
Monday—CrossFit Workout
Tuesday—Easy Effort run
Wednesday– CrossFit Workout
Thursday—Speed or tempo run
Friday—CrossFit Workout or light intensity cross-training
Saturday—long slow run
Sunday—rest or light recovery (yoga, foam rolling, etc.).
CROSSFIT RUNNING WORKOUT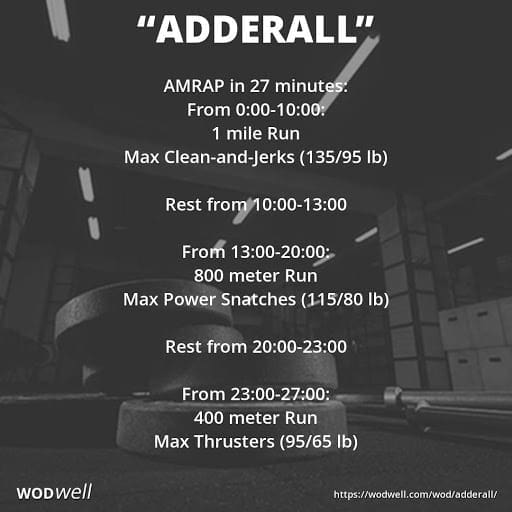 THE EASY RUN
Beginner:
Workout: 45 minutes at an easy pace. With this variation, distance doesn't matter. You're running for time instead of distance, so there's no pressure to hit certain mileage.
Advanced:
Workout: 6-10 miles at an easy, conversational pace. There should be no set structure or fluctuations in speed, but the hardest part will be resisting the temptation to speed up.
Mid-week easy longer run: 10 miles at easy pace, positioned in the middle of the week between weekend long runs.