The floorplans for the 2021 Team Quarterfinals have been released, with the event kicking off Thursday, April 22, at 12 p.m. (noon) PT when the workouts will be released.
Many have already pointed out that at the Team floorplans are almost identical to the Individual floorplans, which bodes the question of whether or not the workouts will be the same, or very similar, for the Team competition.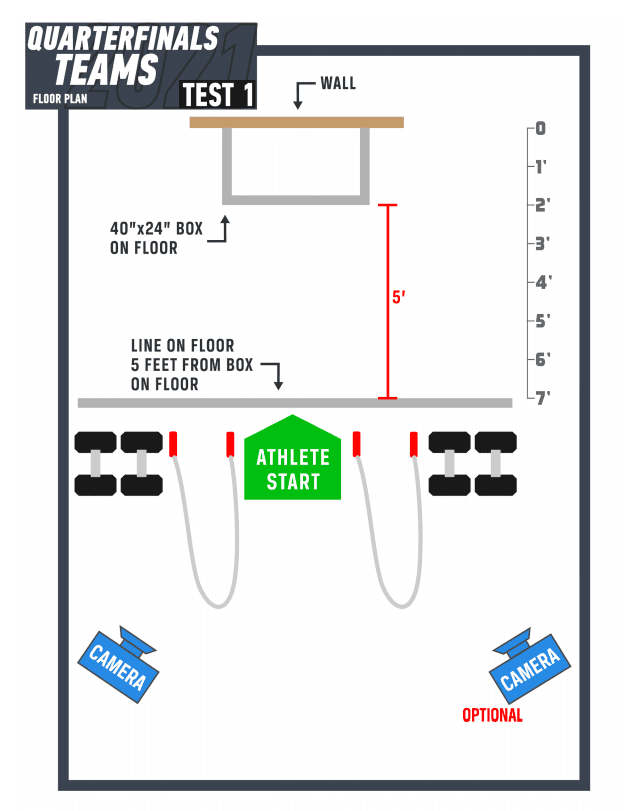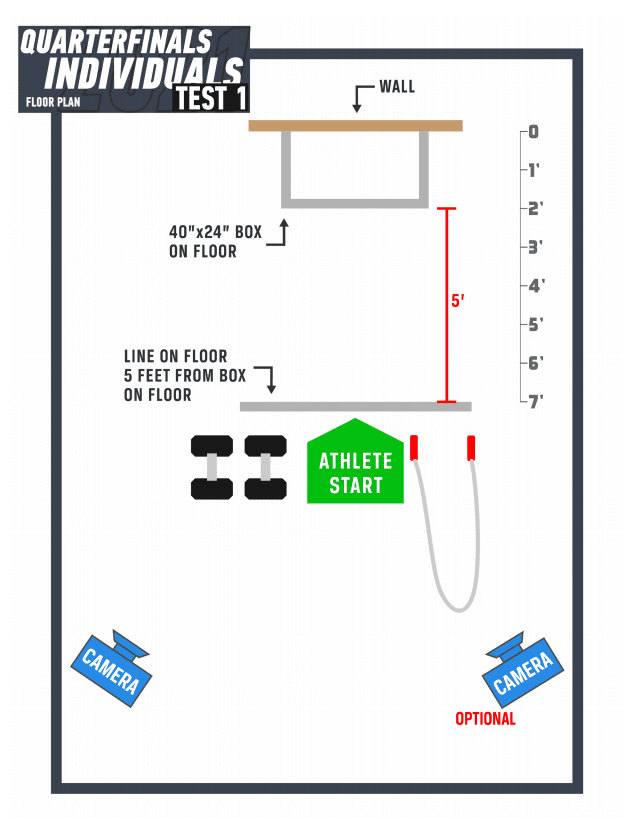 As we can see, the only major difference is that the floorplans are set up for two (four) athletes instead of just one.
You can check out the rest of the 2021 Team Quarterfinals floorplans here.
The workouts for the Individual competition included rope climbs, double-under, wall ball shots and a number of lifts.
How Will the 2021 Team Quarterfinals Work?
The 2021 Team Quarterfinals kick off online this week, with the top 25% teams from the Open on each continent advancing to Quarterfinals.
A minimum of 50 teams per continent have to advance, which means all 36 teams in Africa who signed up will participate in the Quarterfinals.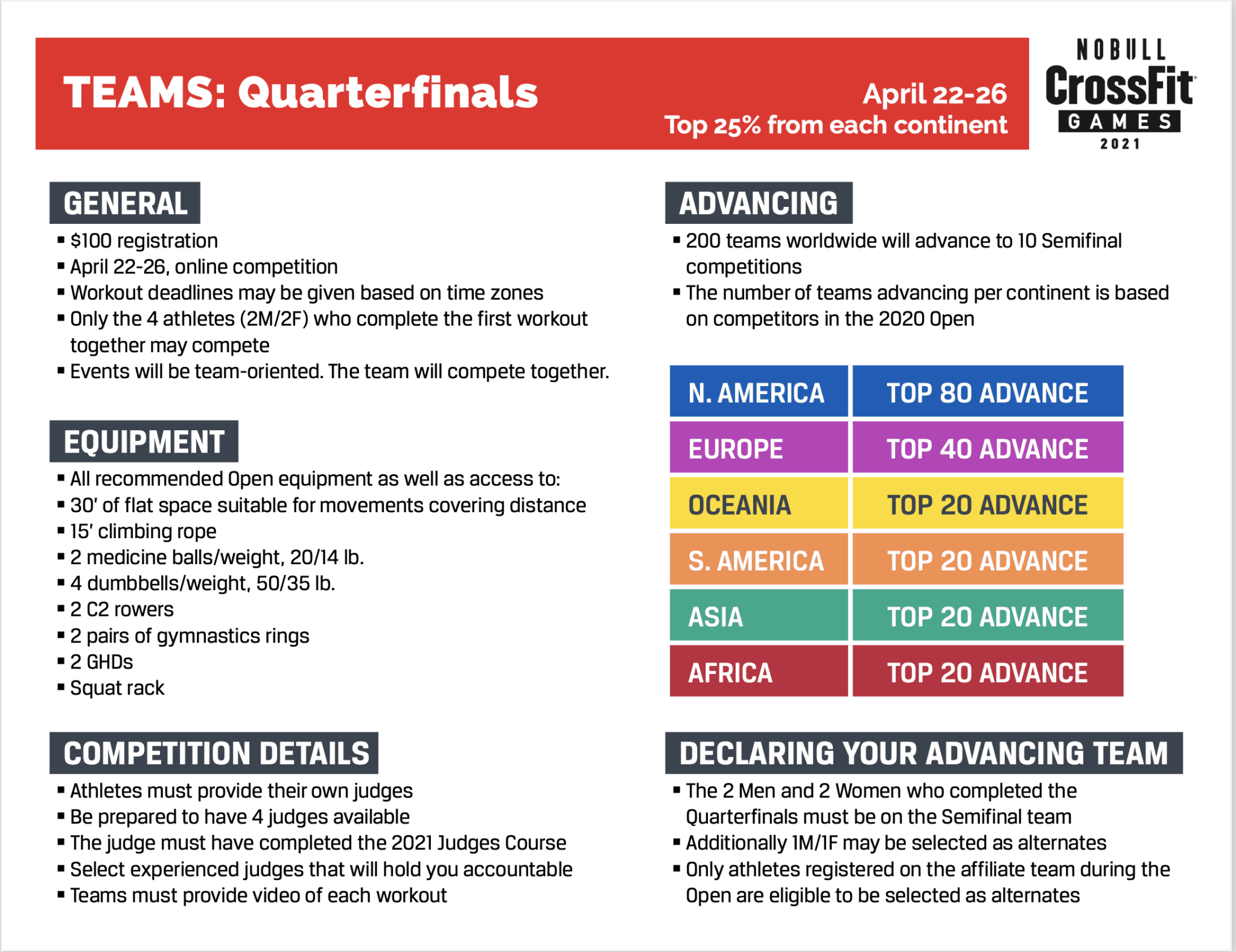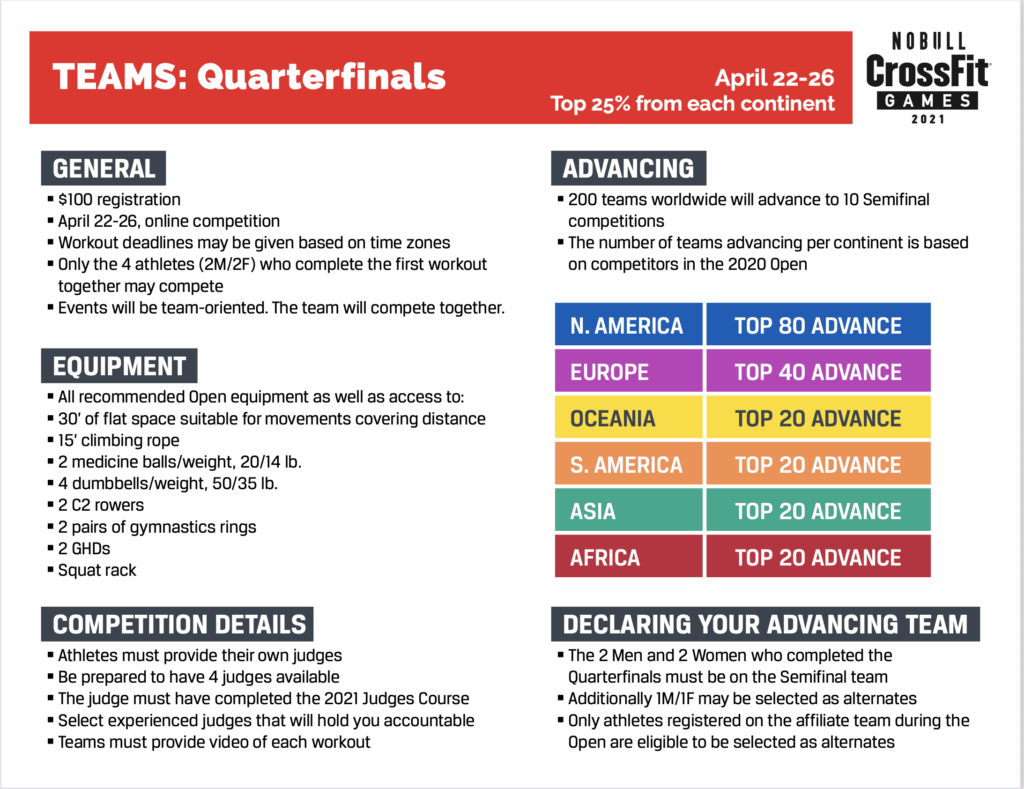 Beginning Thursday, April 22 when the "tests" are released, Affiliate teams all over the world will be required to compete in a series of five advanced workouts over the course of the weekend.
Teams must submit their first two results by Friday, April 23, at 12 p.m. PST.
Teams must submit their next two results by Saturday, April 24, at 12 p.m. PST.
Teams must submit their final results by the close of competition on Sunday, April 25, at 12 p.m. PST.
How Many Teams will Advance to the Semifinals?
The top 200 teams worldwide will then advance to the Semifinal events. Each Semifinal will host 20 teams, as well as 30 male and 30 female athletes.
| | |
| --- | --- |
| N. America | Top 80 |
| Europe | Top 40 |
| Oceania | Top 20 |
| S. America | Top 20 |
| Asia | Top 20 |
| Africa | Top 20 |
There are a total of 10 Semifinals around the world, two of which have now moved online.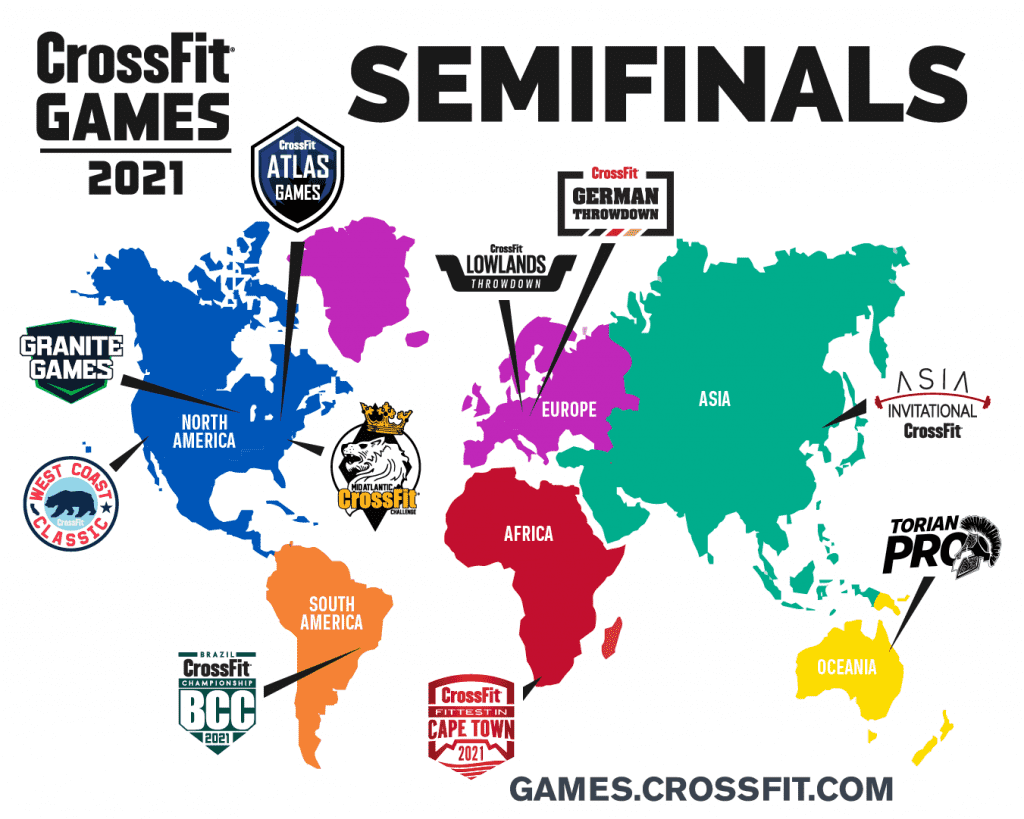 Read More: Tia-Clair Dominates Women's Quarterfinals; Men's Division Has Surprises