Justin Medeiros broke into the top of the CrossFit scene during a turbulent year for the sport. He was lucky enough to earn a spot at the 2020 CrossFit Games before the rest of the qualifiers got cancelled and then became one of only five male athletes to compete in the Final.
Very few people knew who he was back then, even less were expecting to see his name in the top 5.
This doesn't mean that Justin was inexperienced – he was one place away from qualifying the year prior  – but he was the only athlete in the field without any previous CrossFit Games experience. Aged 21, he went on to earn a third-place finish and was awarded the title of Rookie of the Year.
Even if you feel tempted to write 2020 off as a freak year, Medeiros showed he's here to stay during the 2021 season. Making a statement at the CrossFit Games he was crowned the Fittest Man on Earth, becoming so the youngest ever winner of the competition.
There's no ignoring his name now.
But just how did he do it? We asked him during a phone interview last week, and this is what we found.
A great coach and team
Justin trains under multiple CrossFit Games Team athlete and CrossFit Fort Vancouver owner Adam Neiffer. Justin is Adam's only high-level athlete and even lived with his family for a good part of the 2020 and 2021 seasons.
"We have a really good connection," Justin said. "I think one of the reasons why we both work so well together is that like we both know that we both don't know everything, and we're completely willing to go out there and learn from as many different people as we can."
Their partnership works because both have the humility to say "I'm not an expert at this, so let's go find someone that is an expert at it, and let's learn as much as we can from them," Justin explained. "He is just completely willing to do whatever he can to make me the best athlete I can be. It's super awesome to have someone like that in my corner."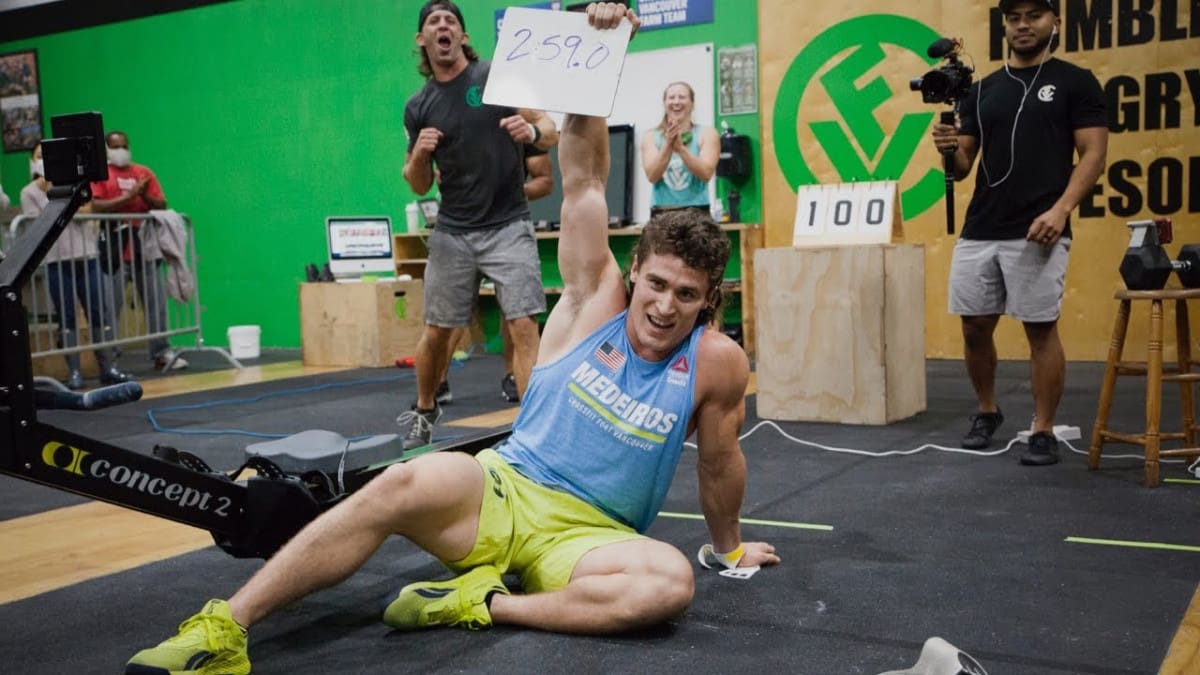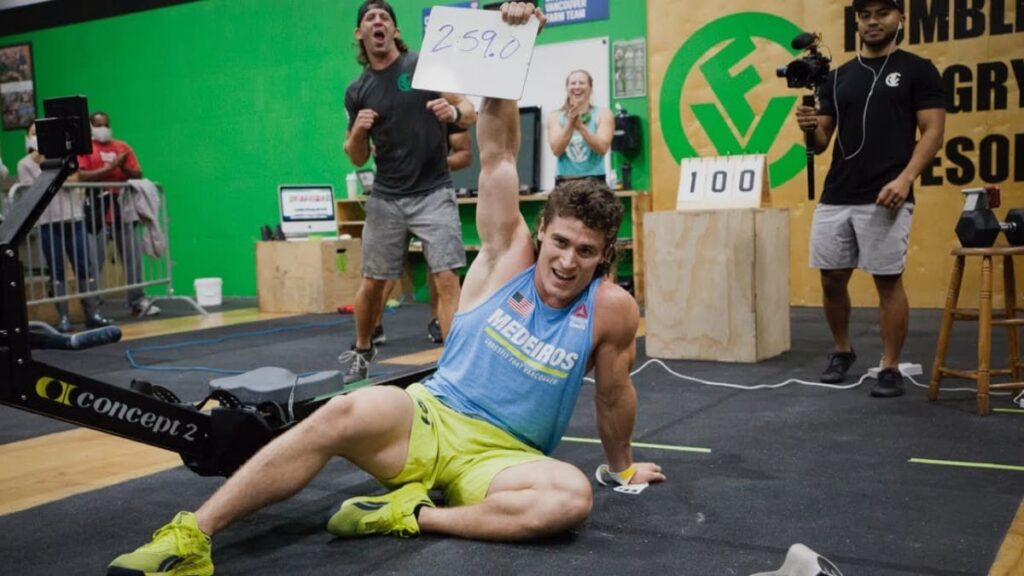 Justin says he's only achieved what he has through the combined efforts of many individuals and organisations who support him; from his coach and family to all the other coaches they have brought on and sponsors.
"Having everybody just trying to make me become the best athlete I can is amazing," he said.
Smart training and great strategy
Justin knows programming is only one aspect of training, and while he admits Adam's programming is amazing, his coach has also helped him develop a strong mindset and taught him how to approach and develop a good strategy for workouts.
"There's a lot more to training than just selling your soul in every workout," he said.
His advice to anyone training CrossFit is to be very aware of the workouts you're doing and what their purpose is in your overall plan.
"A part of being the Fittest Man on Earth is just the execution of events," Justin said. "You can be as fit as you want, but if you can't go out there and execute a plan, then you're not going to be able to optimize your fitness."
"If you can have a good plan going into a workout, you're really going to be able to optimize the fitness you have," he continued, "because you want to go out there and perform at a higher level than your fitness is."
He said a relatable experience is doing CrossFit Open workouts twice; the vast majority of the time people improve on their score the second time, not because they got fitter in two days, but because their original plan wasn't good.
"You don't want to go out there and perform lower level that your fitness is," he said. That's why everyone should focus on executing great plans.
Top recovery
Following his success at the 2020 CrossFit Games, Justin realised he was maximising everything he could inside the gym, but to reach the next step he would need to optimise his recovery too.
He said having connections like Mat Fraser and hearing him preach about the importance of recovery was incredibly important.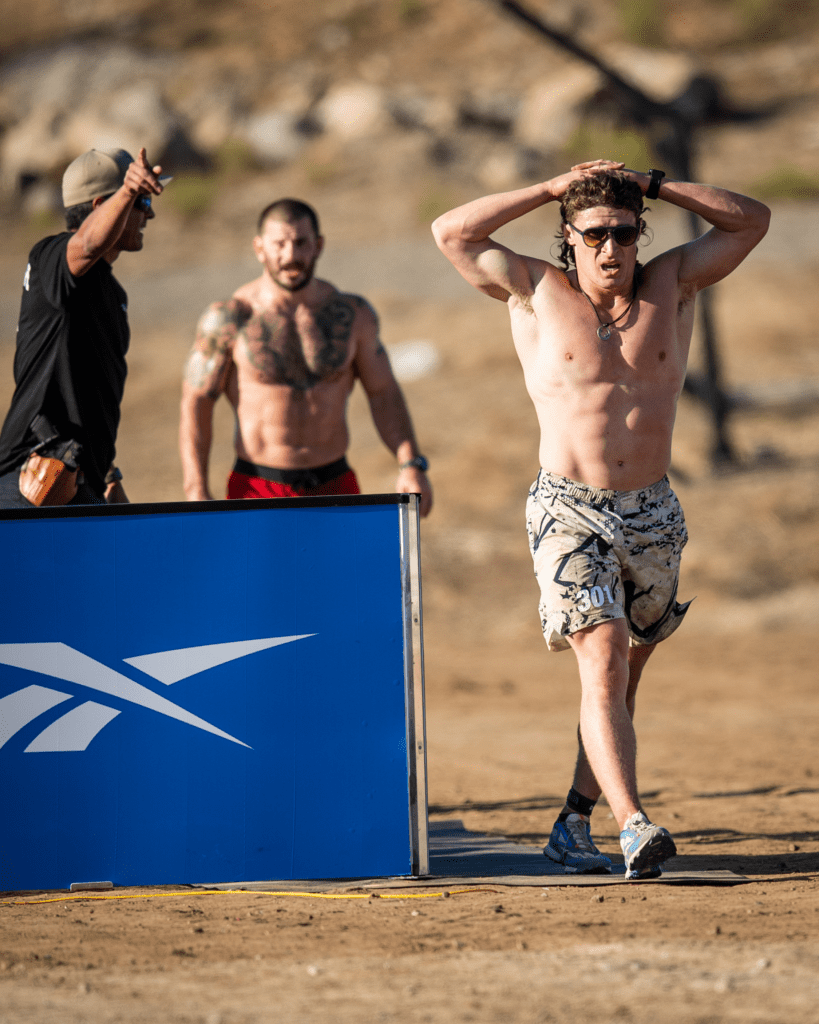 "The CrossFit Games to my eyes is, it is who can wash lactate the fastest and who can recover the fastest," Justin said. "I'm just trying to be able to optimize recovery in whatever I do, and sleep has been the biggest thing for me."
"When I get a bad night of sleep, it's like that whole next day is just sluggish," he explained. So, he reached out to Eight Sleep, a smart mattress company that self-regulates its temperature to help people fall asleep and stay asleep.
"I had my Eight Sleep mattress way before I even started working with them just because I knew that that was going to be a difference maker for me," he recounted. "To be able to regulate the temperature, get sleep data, and see how recovered I am, that was a big game changer."
He also partnered with GOWOD, an app which gives him personalised mobility and stretching routines based on an assessment to improve on his weaknesses.
It's all part of doing everything he can to be the best he can be.
The community
One of the reasons Justin joined CrossFit was because of the community, and that love for the people in the sport only grows stronger each day.
He thinks back at this year's CrossFit Games, how athletes crossed the finish line yelling, excited, all pumped up. "That's because of the crowd," he said, "the crowd just gets you so into it and makes it a whole different experience."
He recounted how the 2020 CrossFit Games didn't feel like the CrossFit Games at all: "it just felt like I was working out with a decent group of people."
But having his community in the crowd and seeing it all come together certainly made a difference. The fact that some people gave up their front-row seats to let his parents watch him dominate the last CrossFit Games workout at eye-level only makes his desire to give back grow.
A strong intrinsic desire to get better
Justin knows that winning the CrossFit Games doesn't mean there are no areas where he could still improve. He hardly ever wins workouts overall, but his strength lies in his incredible consistency throughout competitions.
He says he always puts his best effort forth, and being the best is only a secondary outcome. Improving is "about just looking at a performance, rather than the outcome of my performance," he said.
His aim is to continuously get better: "if I did all those Games workouts by myself, and I didn't get to compare myself to anybody, there's just so many things that I that I can improve on," he said. "If I was going to compete against myself, head-to-head, against me from last year, I just want to be able to beat myself."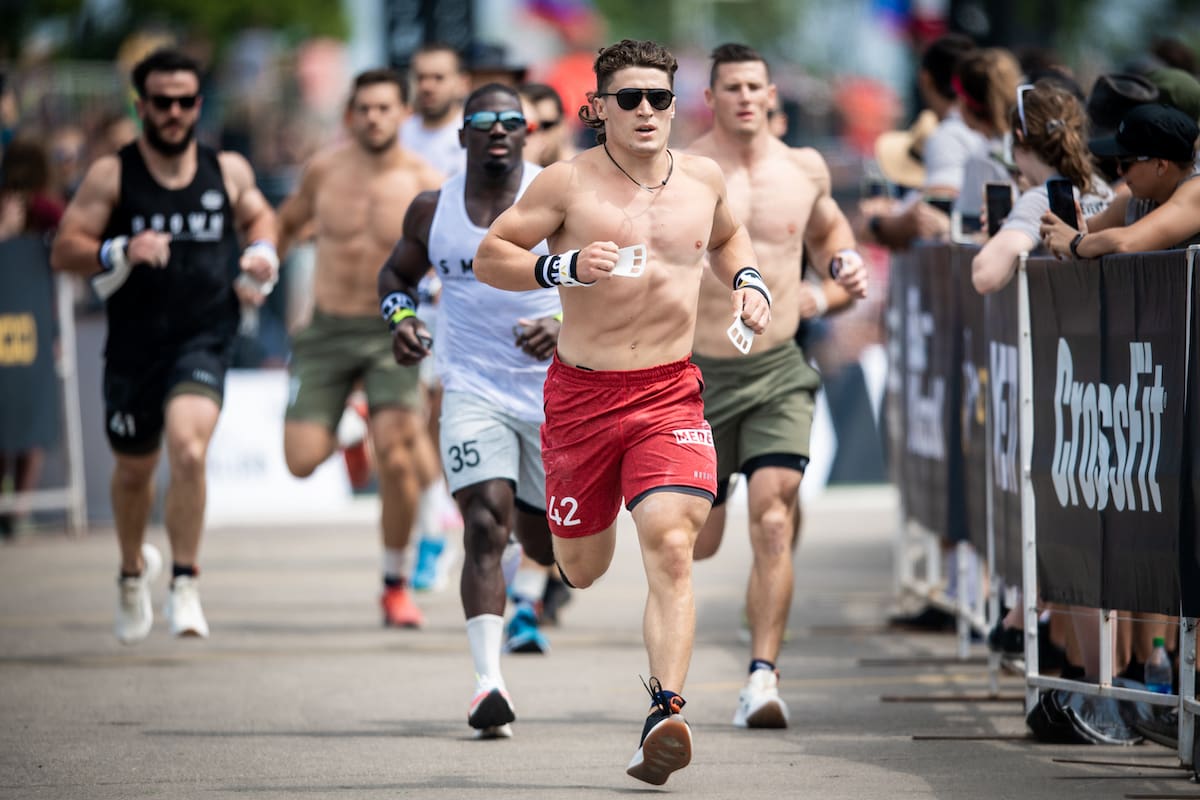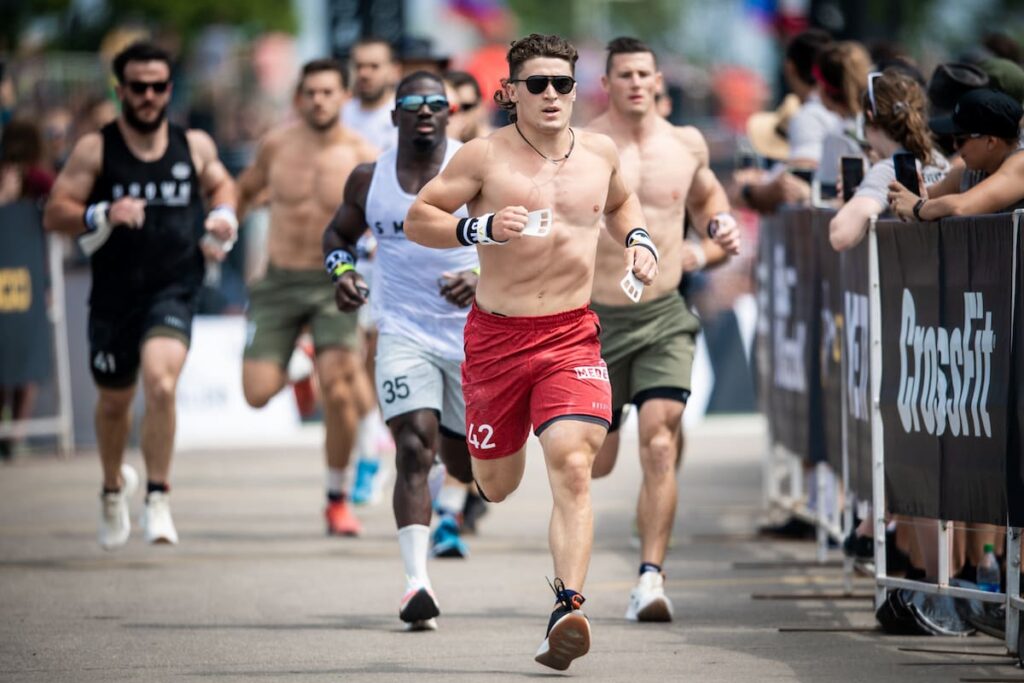 And if he did want to compare himself against everybody else, he says he simply has to look at the past CrossFit Games; out of 15 events he only won one.
"That's the thing that fires me up the most: yes, I won the CrossFit Games this past year, but I also know that I have so much that I can improve on going into the next season," he said. "That's all I'm focused on, I'm just trying to become fitter than I was last year."
Confidence, positivity, and gratitude
When Justin first got in touch with Adam, he had about a year and a half before finishing his Kinesiology degree at Boise University and having to find "a real job". He wanted to give his dream of competing at the CrossFit Games a real shot, but never quite imagined he'd be in a position to make a living out of it.
"Now I have the opportunity to be financially stable and compete, which is just crazy. I still can't believe it," he said.
He's grateful for the opportunity, saying he'd never go chase a dream that's not there, and it still feels crazy to him to plan to do CrossFit full-time, but he's excited to have a full year of 100% diving in to become the best he can be.
Podiuming at his first CrossFit Games and then going on to win the competition a year later gave Justin the confidence to know that his best effort is enough to be on top. He knows he can trust his preparation, his training, his recovery, and his nutrition.
Quick questions with Justin Medeiros
BRX: What is your favourite food?
Justin: Cereal. I'll probably have cereal like pretty close to every night. It's just something that makes me really happy.
BRX: What is your favourite type of workout music?
Justin: I try to listen to pretty much everything – but 80s rock and country are kind of my go-to.
BRX: What's the best piece of advice you've ever been given?
Justin: Do what you love and do it the best you can, the rest will kind of work itself out. If you're going to do something, do it to the best of your ability.
BRX: What are your favourite and least favourite exercises?
Justin: My least favourite are probably any of the machines, I am on those things all the time. I have a love hate relationship with the machines because you love seeing the progress, but to get progress you've got to work really freaking hard.
My favourite is handstand obstacle stuff, I think that's just something that's super fun.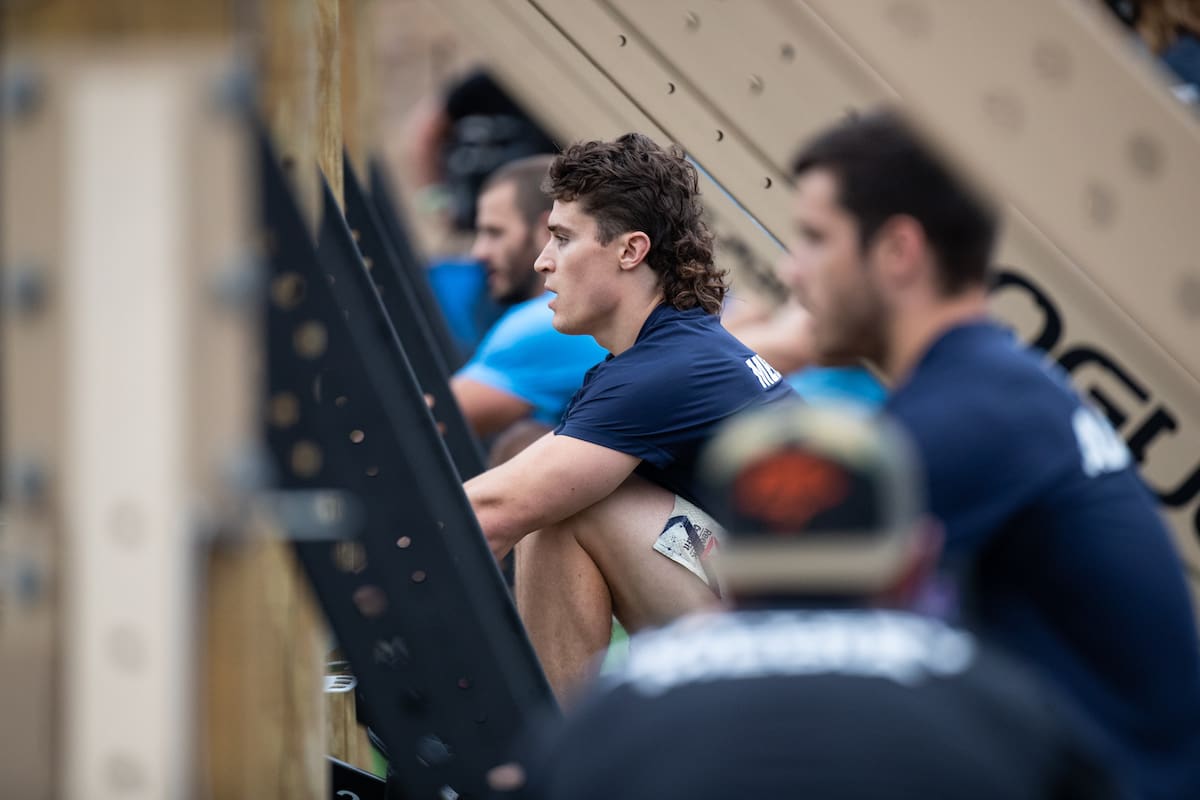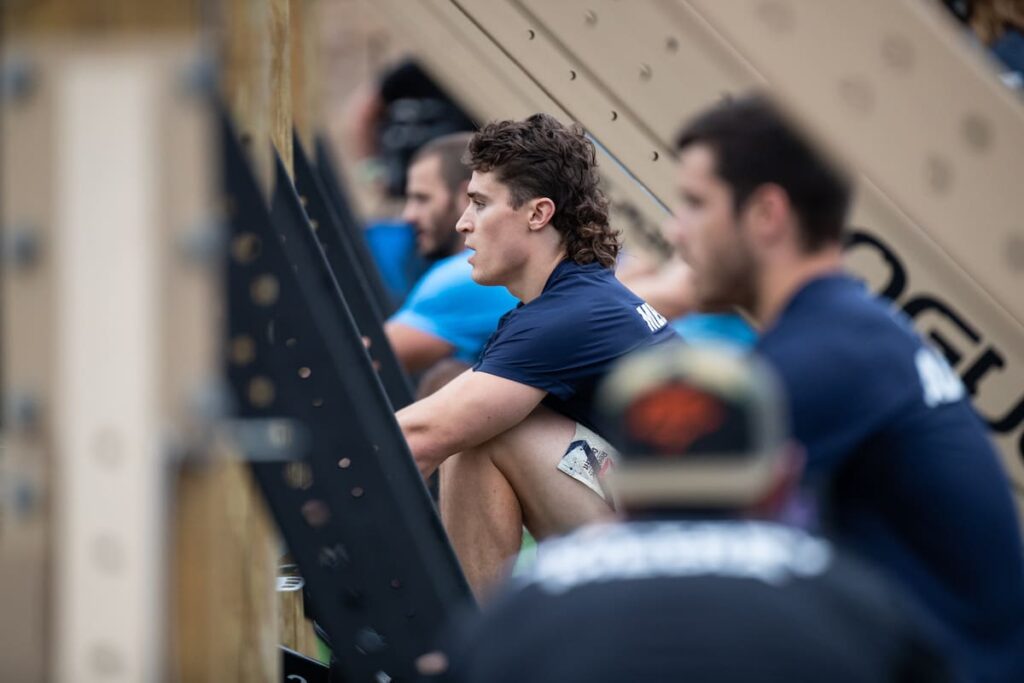 *The questions and answers were slightly condensed and edited for clarity and flow.