Ricky Garard talked for more than one hour and a half with Chase Ingraham for CrossFit's latest podcast episode. Here are 8 takeaways from Ricky Garard's podcast interview.
The episode is filled with great insight into what happened before, during, and after Garard's infamous ban after failing his drug test in 2017.
Ricky talked about his knowledge of the illegal substance he was taking, his future competitions, and also explained his accusations that Mat Fraser was also allegedly doping in 2017.
8 Takeaways from Ricky Garard's Podcast Interview
1. Ricky Garard Started Taking PEDs During 2017's CrossFit Open, But Didn't Know It Was Illegal Until Regionals
Right at the beginning of the video, Ricky Garard establishes that he knew he was taking illegal substances.
According to the athlete, he started taking them "during the Open" in 2017. Garard says he was approached by someone who sold him supplements that would help him recover faster and become stronger. Ricky bought the pills and added them to his supplement intake.
Garard finished 23rd at the Open in 2017. He goes on to explain that a few days before Regionals, he received a text message from the same person who sold him the supplements warning about the illegality of it.
"I found out a week before Regionals. Bought it from a guy and he said that [the supplements] could come out in a drug test."
Ricky explains that he stopped taking the supplements "three or four days" before competing at the Pacific Regional in which he came out 2nd.
After Regionals, Ricky Garard was tested and his result came out clean. "It cemented my thoughts that the advice I was receiving was right."
2. He Knew and Chose to Continue Taking Illegal Substances During the CrossFit Games Thinking He Would Not Get Caugh
Since Ricky Garard's test after the Regionals came out clean, he went back to taking his supplements with illegal substances, knowing there was a risk he would get caught. He claims to have taken the same two supplements leading up to the Games and also during the competition.
"I just thought I was gonna get away with it and it wasn't going to come it up on the [drug] test."
After finishing 3rd at the CrossFit Games that year, as standard procedure, Ricky Garard had to go through another drug test. The test was similar to the previous one during Regionals, Ricky recalls – a urine test. "The guy at the Games didn't watch me. He took me to the toilet, but he didn't watch me pee into that cup."
A few weeks later he received an e-mail saying he failed the drug test. Ricky appealed and tested again, but the same result came up and he was banned from CrossFit-sanctioned events for 4 years.
3. Ricky Garard Explains What Made Him Think Mat Fraser Was Doping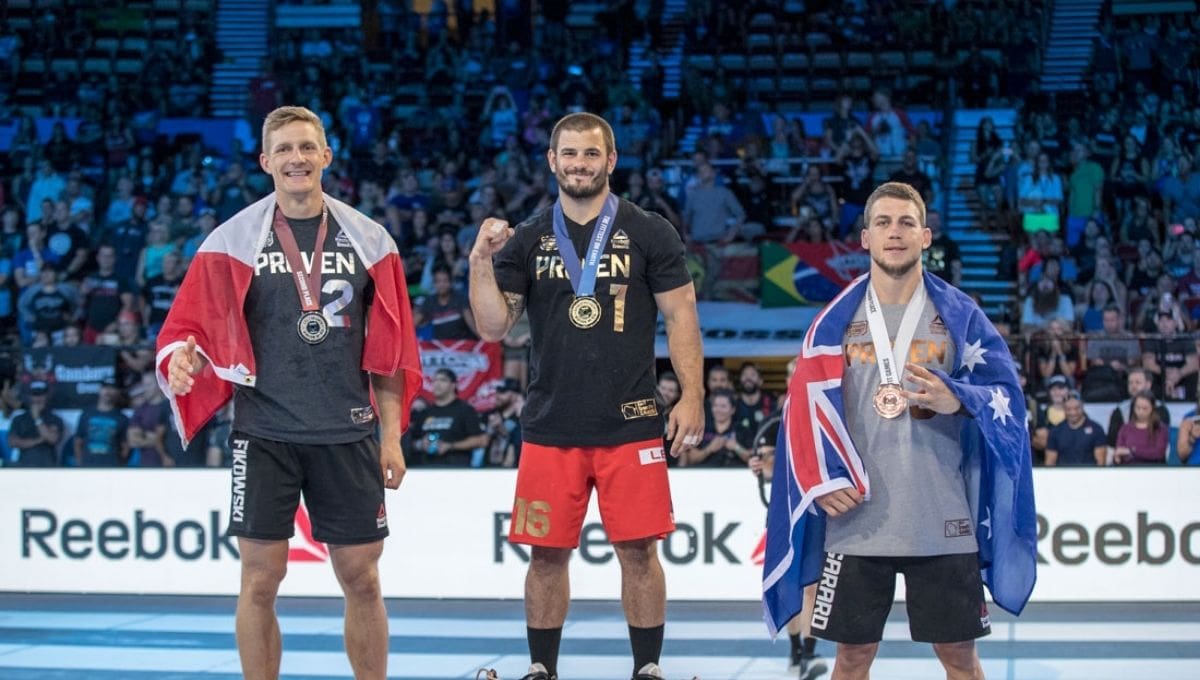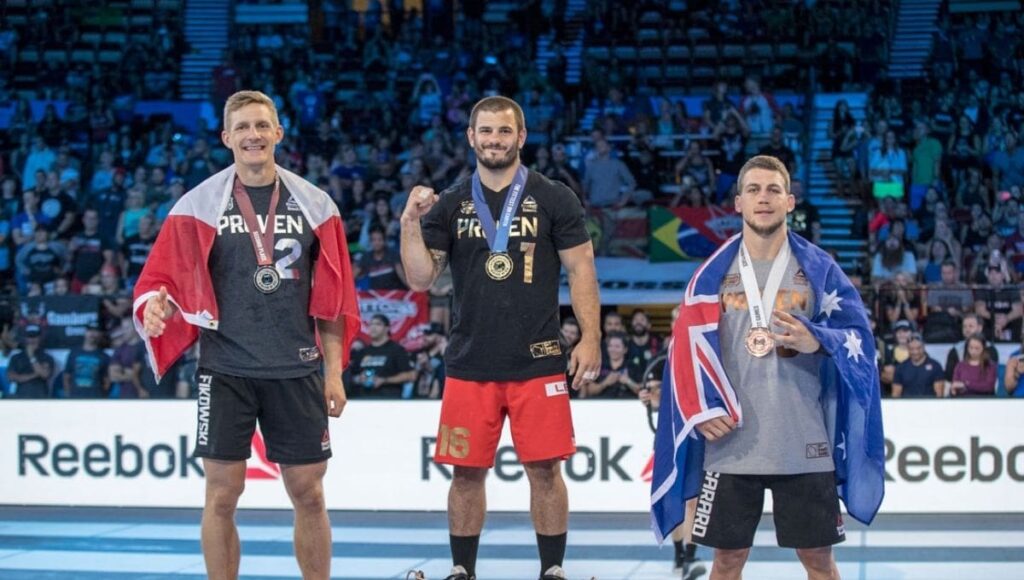 After his 4-year ban was made official, Ricky Garard took it to Instagram to insinuate that other "top athletes in the sport intentionally" outsmart the system. Chase Ingraham pressured Ricky and asked if he was talking about Mat Fraser. After a long silence, Ricky Garard confirms it.
At first, Ricky Garard did not want to reveal what he saw that made him believe Mat Fraser was taking illegal substances during the CrossFit Games, but later he opened up.
"At the drug testing in 2017, he was chewing on a gel and spitting it into a drink bottle. That drink bottle was, he kept with him, and it was very suspicious." Ricky also said that the "water [in Mat Fraser's bottle] was changing colour" after Mat was spitting in it.
Ricky Garard said he was approached by CrossFit regarding this episode. He revealed what he saw from Mat Fraser and that nothing came out of it. "CrossFit said he was chewing tobacco." The athlete says he spoke to Mat early during his ban, but has not talked to him ever since and will not reach out to him either.
When asked if CrossFit is doing a job good enough to catch people cheating, Ricky Garard replied positively. "They've stepped up their game, yeah, which is awesome."
4. Ricky Comes to Terms that Cheating With Steroids is As Bad as with His Pills
Back in 2017, on his lengthy Instagram response to his 4-year ban, Ricky Garard wrote that his "supplement was taken in tablet form with nothing ever injected."
27-year-old Ricky says that, back then, he thought that cheating with steroids was different than taking performance-enhanced pills, hence his famous claims from 2017's CrossFit documentary that he would never do steroids.
"I see steroids as something different, that you inject into your body. I understand that [it is not entirely different] now. Just at the time of filming the documentary, that is how I proceeded."
Chase Ingraham then pressures him into acknowledging his mistakes and owning to them. "Cheating is cheating, performance-enhanced drugs are performance-enhanced drugs," the broadcaster says. Garard replies: "Yes. It's on the ban list and it's illegal to take them in sports."
5. Ricky Will Not Apologise to Pat Vellner
Pat Vellner came in 4th at the 2017's CrossFit Games. He was later named 3rd Fittest Man on Earth after Ricky Garard was disqualified. An emotional Pat wrote that he was sad for receiving the accolade while being home, sitting at his kitchen table doing homework.
Ricky Garard says he will not apologise to Pat Vellner, claiming that that "bus has left," although he would also feel the same as Pat if he were in his shoes.
"At the time I didn't feel like my apologies should have been to him. It was more an apology to my family and my close circle of people. […] I've thought about reaching out to him. I feel like he would be like 'yeah, whatever man'. That bus has left."
6. Ricky Garard Was Tested Only Once Since 2017
After failing his drug test in 2017, Ricky Garard says he was tested only once after it. At the beginning of this year, a press statement from CrossFit named a few athletes who were tested with Ricky Garard included.
Although tested only once so far, Ricky says he was in CrossFit's contact list this year to be tested every now and again. "I had to register where I was, current address if I was travelling anywhere. I had to constantly update that information."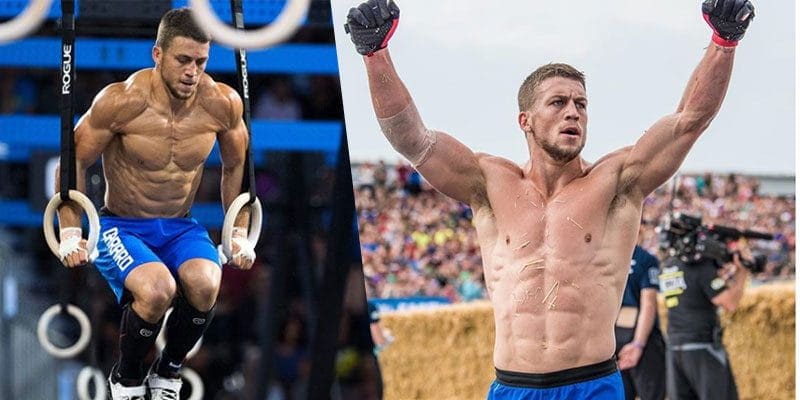 7. Ricky Says He Stopped Taking Any Supplements Since 2019
After the documentary came out, Ricky Garard felt he needed to show the world he does not need anything to help him succeed so he claims to have stopped taking any kind of supplements since 2019.
"I don't need extra protein, or BCAAs, or pre-workout, or all the gimmicks that the industry tries to sell you," Ricky says. "I don't want to take the risk."
His ambition comes from the belief that he would have been great in 2017 without taking the illegal substances. "I genuinely and honestly believe that without that supplement I was taking, I still would have come third at the CrossFit Games."
8. Wodapalooza, Dubai CrossFit Championship and 2022 CrossFit Open
Ricky Garard labelled out his future competitions for this year and the beginning of next year.
First, he will participate in this year's Wodapalooza online qualifier to be able to compete in Miami in January.
Before Miami, Ricky Garard will compete for the first time at the Dubai CrossFit Championship. Ricky says that the director of the competition reached out to invite him.
After Dubai, Ricky will fly to Las Vegas for a few weeks before heading to Miami for Wodapalooza.
Depending on the COVID situation in Australia, Garard might stay in the United States during the CrossFit Open, because, as of now, people are required to quarantine for 14 days after arriving in Australia.