These alternative CrossFit Abs exercises will attack and strengthen your core in completely unique ways. Marcus Filly is a multiple time CrossFit Games athlete, known for his extensive work in functional bodybuilding and pushing the frontiers of fitness in pioneering and exciting ways. Try adding these abs exercises into your training and keep things varied, fresh, fun and effective.
Abs Exercises will help you develop A strong core, which is essential for any athlete. Six pack abs are not – but they are fun, and also a goal for some people. CrossFit always puts function first, unlike bodybuilding for example, which generally prioritises aesthetics over fitness. The former is a healthy approach, because your body becomes defined by what it can do, and not just by how it looks.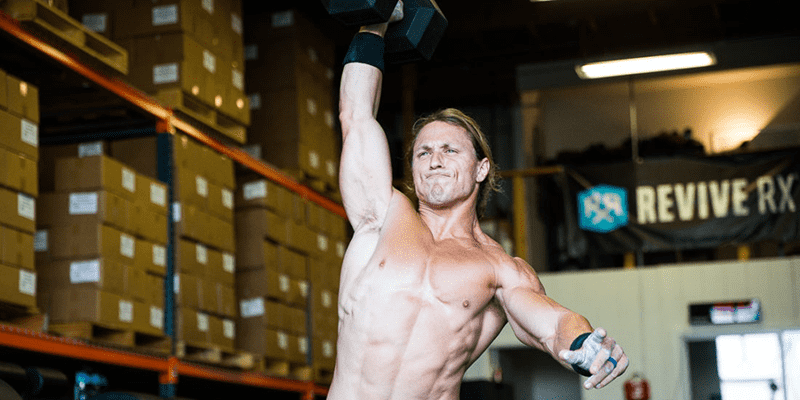 Source: Marcus Filly
In the end it all comes down to what you are training for, and what goals you would like to reach. Whatever your targets, these 8 sit up exercises will help you to forge a strong core and six pack abs. Remember that without the right nutrition, you will not see or experience any meaningful results.
Words by Marcus Filly.
RING STAR PLANK
Advanced Core Movement! The star plank combines lateral core and hip isometric contractions and is tough to balance. Add in the ring stability demand and you have the recipe for a full body contraction requirement that will make even the strongest athletes shake. Approach at your own RISK!
https://www.instagram.com/p/B2_z7MeFr4F/
KETTLEBELL TURKISH SIT UPS
Keeping the arms locked throughout the entire movement is critical. When you reach the top of the repetition we want to see that the arms are pointed directly to the ceiling, the biceps are close the the ears, and there is a straight line from KB to shoulder, to hip. This is perfect movement to use within a conditioning workout or as part of a warm up.
https://www.instagram.com/p/B1o3w-oFkx4/