"A post on CrossFit Training's Instagram highlighted Roots' owner Nicole Christensen. In the short video, she mentions a standards list that CrossFit Roots uses to determine if athletes are ready for a competitive program.
"Over the past week, we have received a number of requests for this list. Here it is:"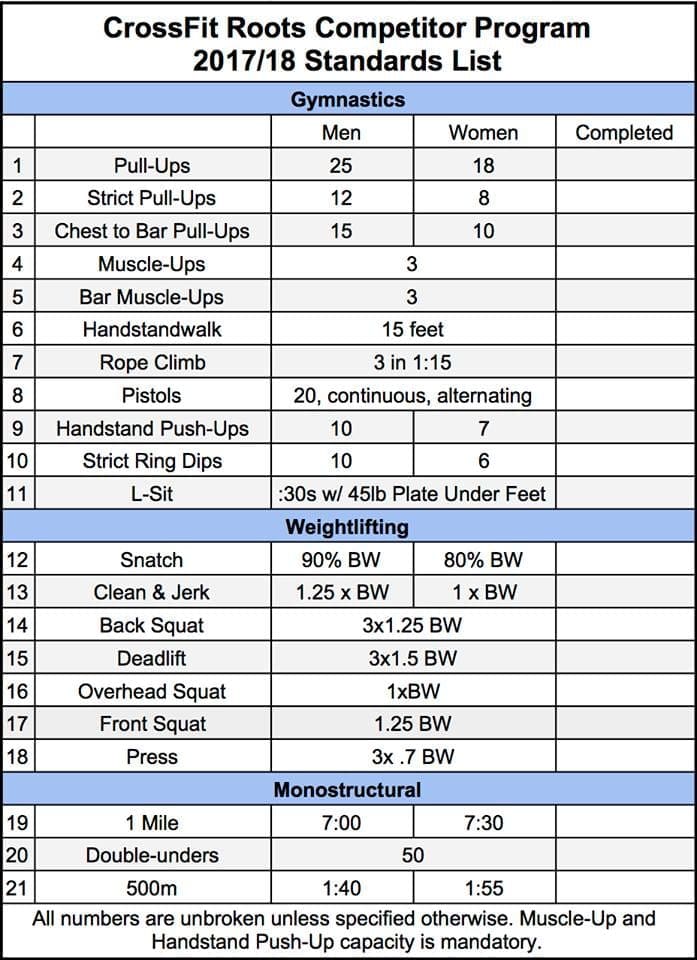 "This minimum standards list determines if an athlete can join the Roots Competitor Program. The program trains 5 days per week, at a set mandatory time and in 2-hour sessions. Athletes must meet at least 19 of 21 standards – muscle-up and handstand push-up capacities are mandatory.
"Prior to beginning the program, it is made clear that this is a program for athletes who want to compete in the sport of CrossFit and who have goals to do well at the Open and Regional levels.
"We hope affiliates and CrossFitters may find this useful."
8 Tips To Prepare For a CrossFit Competition