WHY PROTEIN IS ESSENTIAL FOR RECOVERY
Protein is the essential building block of the human body. It is essential for the repair of cells that have been damaged during intense training. The repair of these cells makes our muscles bigger and stronger. Most of us could benefit from increasing our intake of lean protein through the effective planning and preparation of our nutrition plans.
Protein consumed after exercise assists in the repair and synthesis of muscle proteins, and as such, is vital to the recovery process.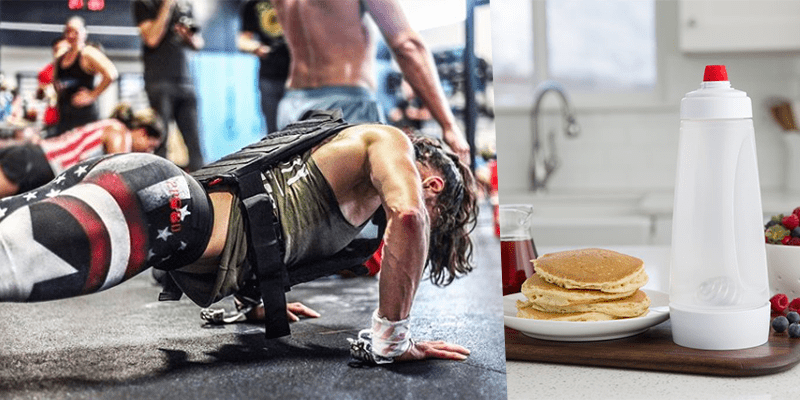 Heavy resistance exercise, such as WODs or strength training, increases the rates of both protein synthesis and breakdown in muscle for at least 24 hours after a workout. DOMS (Delayed Onset Muscle Soreness is an infamous feeling I am sure that you are already familiar with). If an athlete's nutrition plan has an inadequate level of protein then breakdown will exceed synthesis, resulting in the loss of muscle mass.
Protein is needed in order to promote muscle adaptation during recovery from exercise in several ways:
Aiding in the repair of exercise-induced damage to muscle fibres.
Promoting training-induced adaptations in muscle fibres (e.g., synthesis of new proteins that are involved in energy production and/or force generation).
Facilitating the replenishment of depleted energy stores.
HEALTHY SOURCES OF PROTEIN
Protein can be found in many different sources, and you can easily get sufficient amounts of this macronutrient whether you are vegetarian, vegan, pescetarian or you eat meat. Here are a few examples.
Egg Sources (cooked, not raw)
Meats (beef, pork)
Poultry (chicken, turkey)
Fish and Seafood
Soy Protein and Quinoa
Tofu
Strategically Combined Plant Sources (beans and rice)
Whey Protein Isolate
Whey Protein Concentrate
THE PHYSIOLOGICAL EFFECTS OF PROTEIN BEYOND RECOVERY
The Amino acid tryptophan, included in the proteins from chicken or turkey meat, is important for production of serotonin, which is an important neurotransmitter, and melatonin, which regulates the sleep cycle.
Albumin is a reserve protein, which regulates distribution of nutrients and maintains the pressure in the blood capillaries. Low albumin levels can signal liver disease or problems with processing the nutrients. A high level of albumin is typical during dehydration.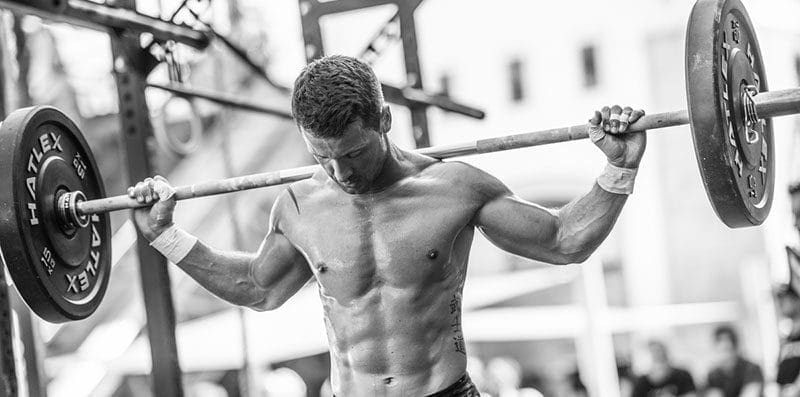 Transferrin is a transport protein for iron. It is related to immunity-boosting lactoferrin, which can be found in whey protein supplements with lower degree of processing (concentrate).
A high protein diet can contribute towards fat loss, so whether you are wanting to lose weight or build muscle (or both), protein is absolutely essential.
When it comes to protein in relation to the other macronutrients, the following points are important to consider
Protein is the most important macronutrient for muscle gain and retention
About 1g of protein per pound of body weight is best for most people
Healthy fats are needed for health and hormonal function
Healthy fats are the main macro added during massing phases and removed during cutting (fat loss)
Carbs are secondary to protein but very important to fuelling and recovering from hard workouts
Higher carbs should be eaten with higher workout volumes and daily activity levels
HIGH PROTEIN RECIPES
These recipes are designed to be fairly quick to prepare and create. Convenience is king when it comes to maintaining your nutrition plan.
COOKIE DOUGH GREEK YOGHURT
Greek yogurt is a wonderful snack because it is packed with protein.
Ingredients
170 g low fat greek yogurt (0-2%)
1 tbs peanut/nut butter
1-2 tbs honey or sweetener of choice to taste
1/2 tsp vanilla extract
1/4 tsp almond extract (optional)
1 scoop of protein powder
Method
The estimated total time to make this recipe is 1-5 minutes. Whisk together all the ingredients in a BlenderBottle Pro32 Shaker until smooth. Refrigerate until ready to eat.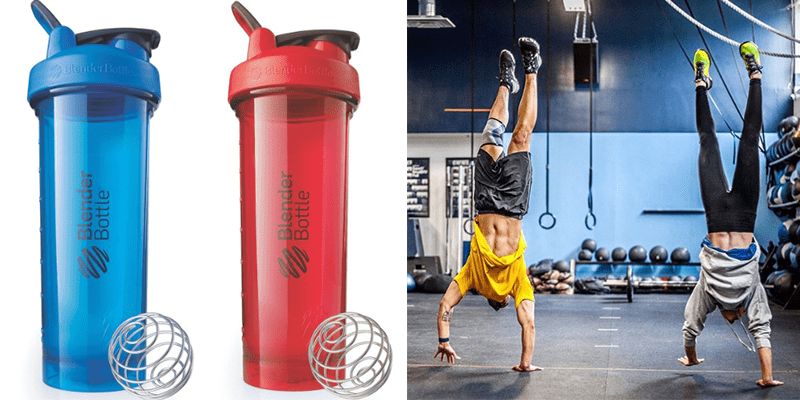 Nutrition
Calories – 155
Fat – 2 g
Saturated fat – 0 g
Carbohydrate – 11 g
Fibre – 2 g
Sugar – 8 g
Protein – 26 g
OATMEAL BANANA NUT PROTEIN COOKIE
These are a delicious and handy snack that can be easily transported as well. Use a Batter Mixer in order to create a consistent texture for the mixture.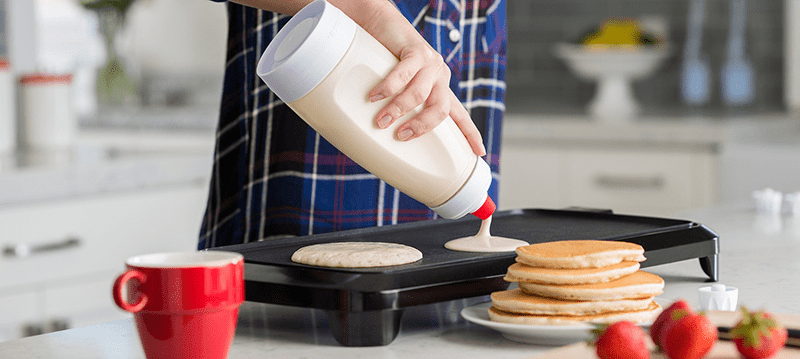 Ingredients
2 overripe bananas
220 g Oatmeal
Sea salt 1/8 tsp
Cinnamon 1 tsp
Baking soda 1 pinch
Vanilla protein powder
Method
Preheat oven to 176 C
Lightly spray a cookie sheet with olive or coconut oil. Evenly distribute the spray with a napkin or paper towel.
In a large bowl, mash bananas until creamy. Add oats, protein, cinnamon, salt, baking powder, and any additional ingredients of your choice. Mix well.
Place spoonfuls of the mixture onto cookie sheet. Sprinkle with almond slivers.
Bake for 15 minutes.
Eat and enjoy!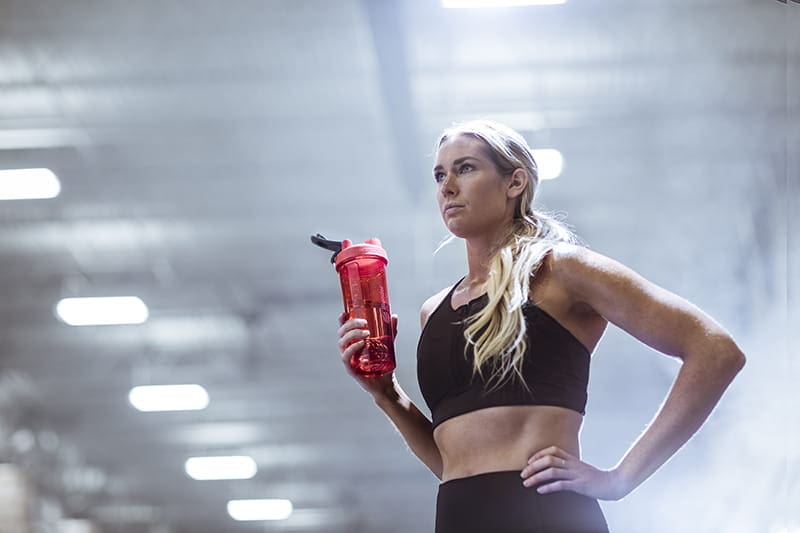 Nutrition
Amount per serving
Calories 673
Fat 11g
Carbs 121g
Protein 22g
VEGAN PROTEIN BROWNIES
These protein brownies were made without eggs, without butter, and without cow's milk! They're gluten-free, high in protein and fibre, and packed with antioxidants.
Ingredients
220 g ground almonds
425 g cannellini beans
180 g pea protein powder
180 g cup cocoa powder, unsweetened
55 g coconut sugar
2 tbsp extra virgin coconut oil
250 ml almond milk
4½ tbsp natural almond butter
1 tsp sea salt
1 tsp baking powder
Method
Blend all ingredients together until you get a smooth batter. the BlenderBottle Whiskware Batter Mixer is perfect for this job.
Once blended, pour into a small brownie tray.
Bake at 170 C for about an hour or until an inserted knife comes out relatively clean. Be careful not to overbake the brownies: you want them a bit gooey in the centre.
Note: To elevate your brownies a couple of notches, add dark or white chocolate chips, pecan, or walnuts to your batter before baking!
Nutrition
Calories 299
Fat 19g
Carbs 23g
Protein 25g
PROTEIN SMOOTHIE
Whisk all the ingredients together in a BlenderBottle Pro32 Shaker and you are good to go! If you need to prepare your shake at the box or gym, then grab a BlenderBottle Gostaks or Expansion Pak and keep your ingredients fresh until the time that is most convenient for you.
Additionally, if you need to prepare your smoothie earlier and won't work out until the end of the day then store the mixture in a stainless steel Radian™ shaker. The robust, double-wall insulation will keep the smoothie cold for up to 24 hours.
Ingredients
Frozen organic strawberries – 3 strawberries
Frozen organic blueberries – small handful
Banana
230 ml coconut milk
226 g granola or oats
Protein powder – 1 scoop
Nutrition
Calories – 649
Total fat – 25g
Total carbs – 86g
Protein – 22g
Ultimately, you cannot cheat your nutrition. If you fuel your body with poor quality produce and supplements, then you will not have good results. Consistency is also incredibly underrated. Do the simple things well, rely on organic, natural products and you will progress.
Quality is the result of intelligent effort. If you are serious about making progress, getting fitter, healthier and achieving the goals that you set for yourself then you must commit to quality and consistency across the board. Make excellence a daily habit in your life.