Over the four days of the Championships, individuals took part in 12 events, and teams 11. It has been a tough four days with the athletes being tested in every way including two beach events on day one. There have been some dominating performances from the likes of Kara Saunders and Mayhem Independence, and close races for individuals competitors to get into CrossFit Games qualifying spots.
https://www.instagram.com/p/B9eRHyCHz88/
It all came down to the last event for the male and female athletes to get their ticket to the games making an exciting and tension packed afternoon.
https://www.instagram.com/p/B9eBXI7pBvu/
Day four rundown and standings : Individuals
Women
Coming into the fourth day of competition Kara Saunders had a healthy lead on her nearest competitor and barring disaster never looked like she would lose it. She continued her dominating performance with a first and two third place finishes giving her a huge points win of 125 points.
With Kara already qualifying for the games through the open, whoever placed second would receive the Games invite. Kara looked fit, mentally strong and well rounded and has shown the world after this incredible performance that having a nine month old baby doesn't stop you from achieving incredible things and that come the games in August she will be a force to be reckoned with.
When asked if she had enjoyed the competition and if it had been good to get back into it all again, Kara replied "It was good to test some things. I needed to know if things like my movement standards were ok after training on my own a lot, and if I could manage to look after my baby and compete at the same time".
Laura Clifton sat in the Games qualifying spot coming into day four, with Mia Hesketh only 26 points behind her but straight away after the first event of the day things changed. Mia Hesketh dominated the Speed Clean and Jerk ladder, coming over the line seven seconds ahead of Laura who was third. The gap started to close but event 11 (the second of the day) saw Mia move ahead on the leaderboard.
In this workout athletes had to complete 70 double unders, followed by a 10 metre unbroken handstand walk in an elimination event. Whilst Laura made the final with 10 athletes, she faltered a couple of times on her double unders placing her 10th. Mia on the other hand was faultless and came in second putting her ahead of Laura by 14 points.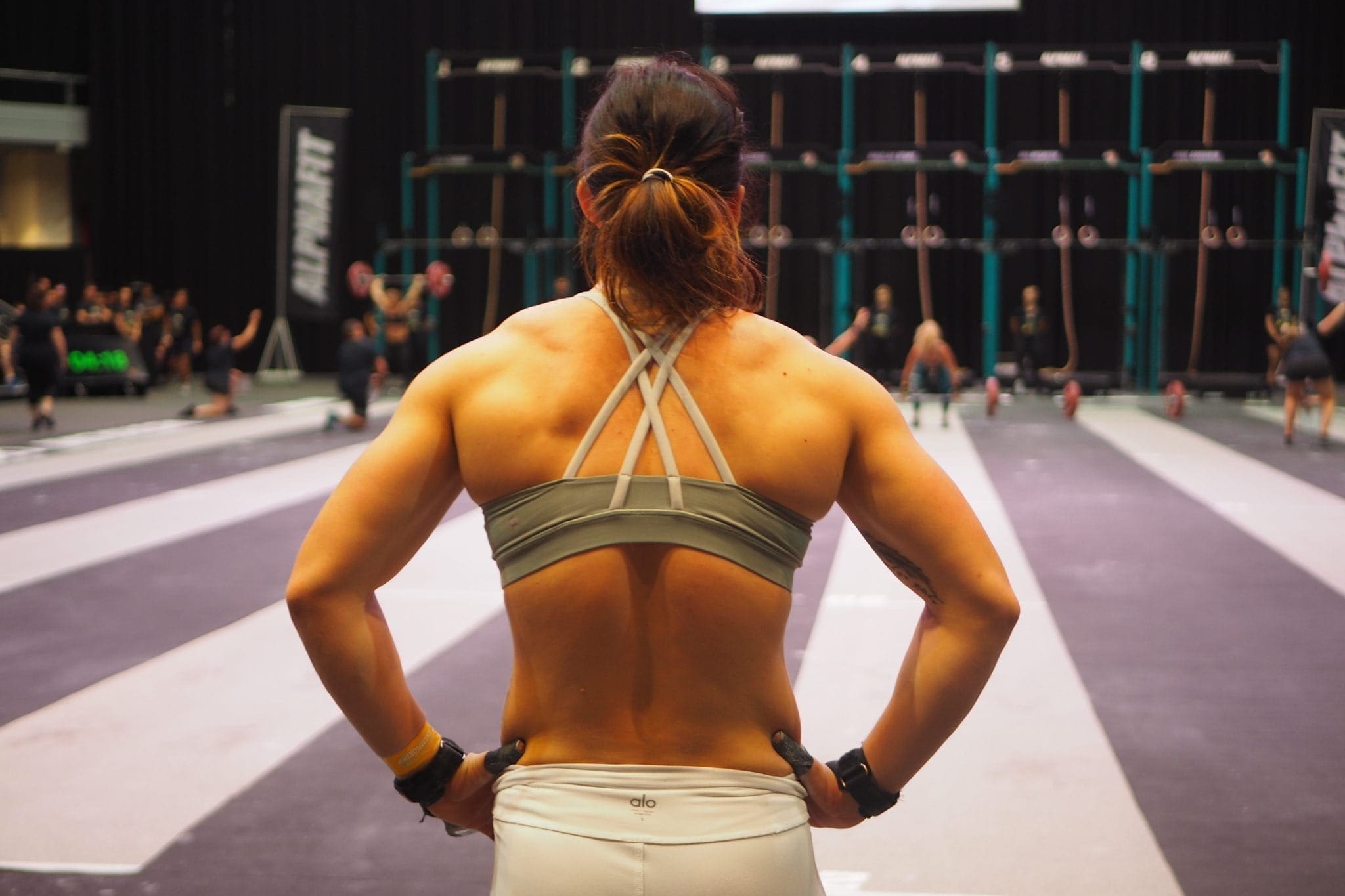 In the final workout, a combination of 3 rope climbs, 60 pull ups, and 9 OHS at 90/65kg Mia came out strong and meant business. She placed second in the event, well ahead of Laura, and secured her place to the CrossFit Games as an individual. Mia has previously been twice on a team including 2019.
https://www.instagram.com/p/B9dyyqWJQdN/
Women's Leaderboard
Kara Saunders
Mia Hesketh
Laura Clifton
Madeline Sturt
Jamie Goodwin
Men
The men's competition was no different to the ladies with it coming down to the last workout to decide who would the athlete receiving the CrossFit Games invite. There also some serious movement between first and third after the final workout with Bayden Brown having a lower placing causing him to slip from first to third overall.
James Newbury came in to day four in second place ahead of Jay Crouch by 46 points. Jay wasted no time trying to close this gap with an impressive performance in the Speed Clean Ladder (Event 10) placing him in second for the event. James placed 10th and as a result the gap was closed to just a few points.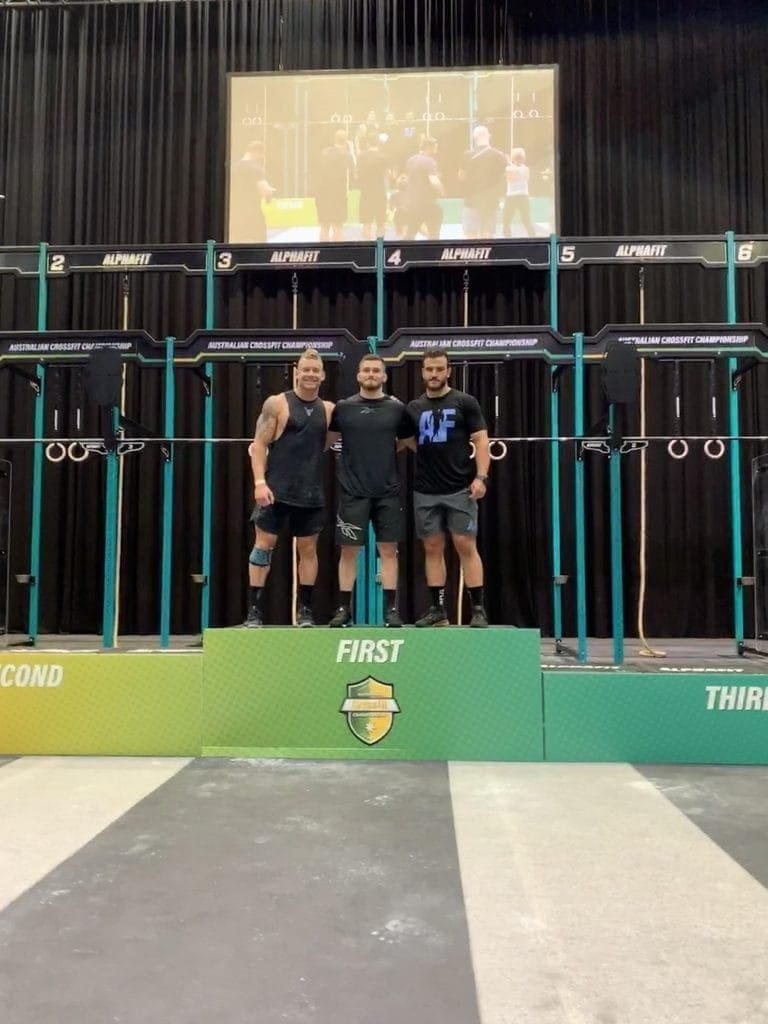 The second event of the day, event 11, was a double under/handstand walk elimination event. Jay placed fourth and James eighth meaning coming into the last event of the day, Jay was sitting in the Games Qualifying spot and was 16 points ahead of James. In the final event (event 12) James Newbury came out fast and held on to win the event, but Jay Crouch was close behind and placed second. Jay held on to his overall lead taking first place in the competition and securing his spot at the CrossFit Games.
https://www.instagram.com/p/B9dv0Nphr2U/
Jay is only 21 and is coached by veteran Robb Forte. This is his first year as an individual at the CrossFit Games and he has a big future ahead of him.
Men's Leaderboard
Jay Crouch
James Newbury
Bayden Brown
Matt McLeod
Brandon Swan
Day four rundown and standings : Team
Coming into day four, Mayhem Independence already had a 50 point lead on Starr Strength Black. Whilst the first event of the day didn't go to plan with Chase Hill missing a vital lift that contributed to the team total placing Independence in eighth place in that event, they came back with two event wins in the remaining events to secure the spot at the top of the podium.
Starr Strength Black came second overall and with Mayhem Independence already having their invite to the CrossFit Games from Wodapalooza, the invite will be handed to them.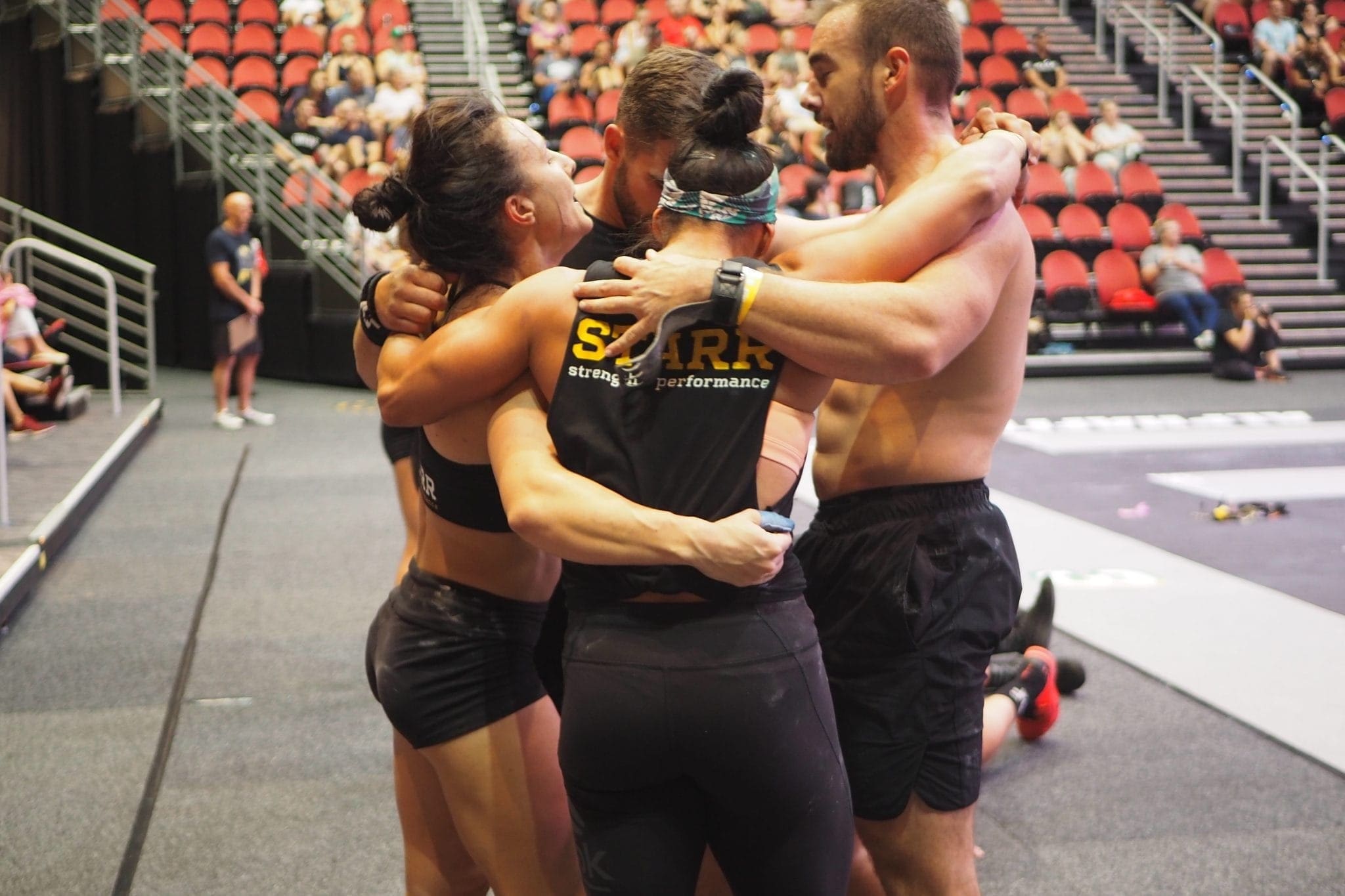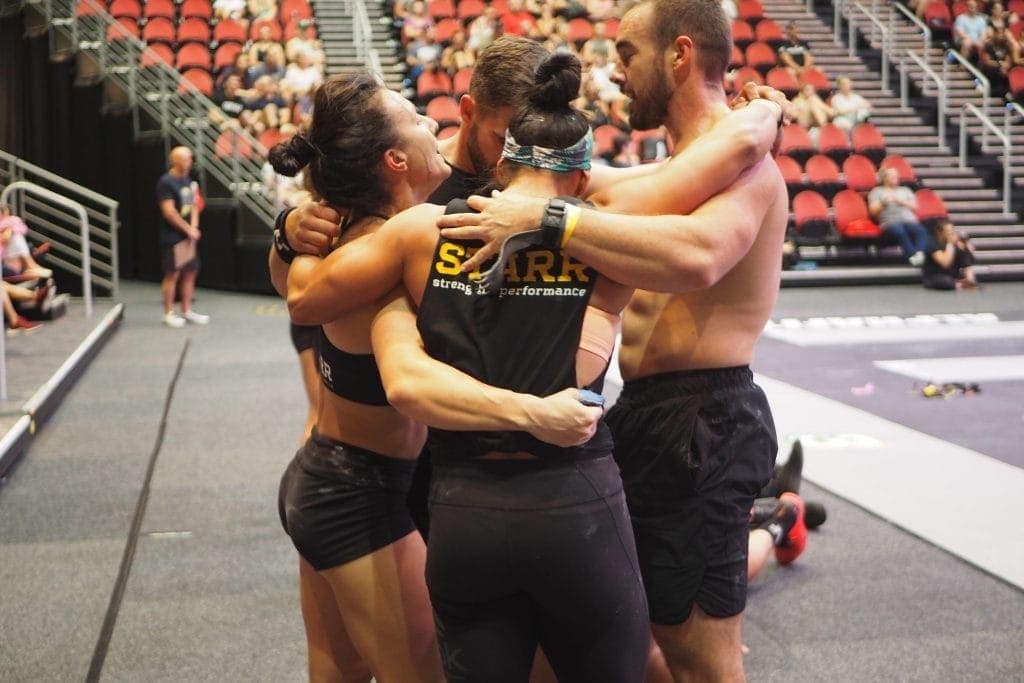 Team Leaderboard
Mayhem Independence
Starr Strength Black
Not Bhed
Day 4 Highlights
Kara Saunders won by 125 points and placed first in 6 out of 12 events whilst also looking after her nine month old baby Scottie. You can be nothing less than impressed at her performance and even more impressed knowing she was nursing a baby.

Ashley Corby at 53kg is the smallest athlete in the ladies field and demonstrated today that small can be strong by completing the final 90kg barbell in the ladder. What makes this even more impressive is that Ashley Corbey fractured her neck only 18 months ago when backflipping on an air pillow on boxing day in 2018. This resulted in a C6/7 spinal fusion and although there was no major neurological damage she does have some slight symptoms in one of her arms. Ashley said "I have lifted 90kg once, but that was before I broke my neck. It is the first time since my broken neck I have gone that heavy".

Mia Hesketh absolutely demolished the clean and jerk ladder pulling ahead of Kara Saunders and Laura Clifton, both athletes of whom are known for their huge lifting ability. She completed the ladder in an impressive 24 seconds.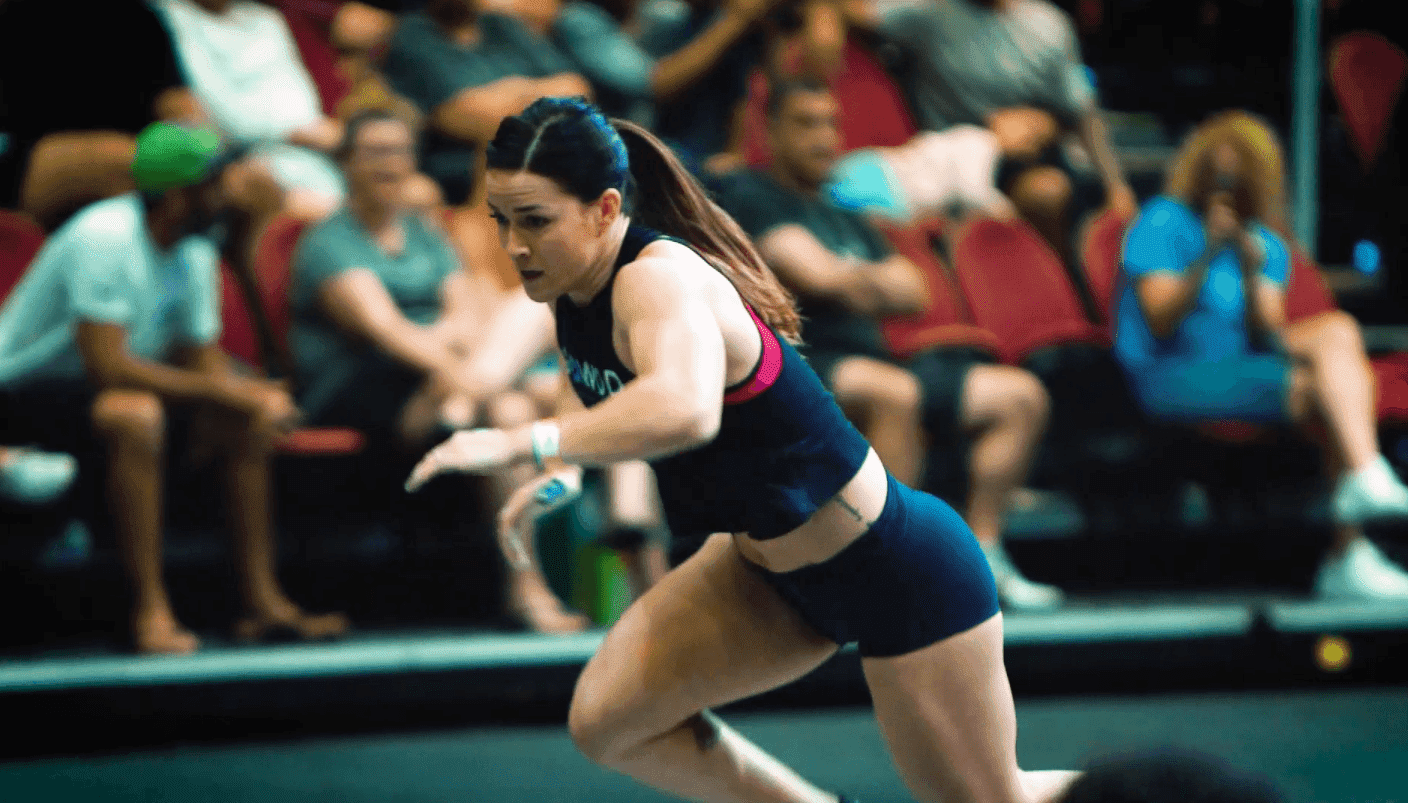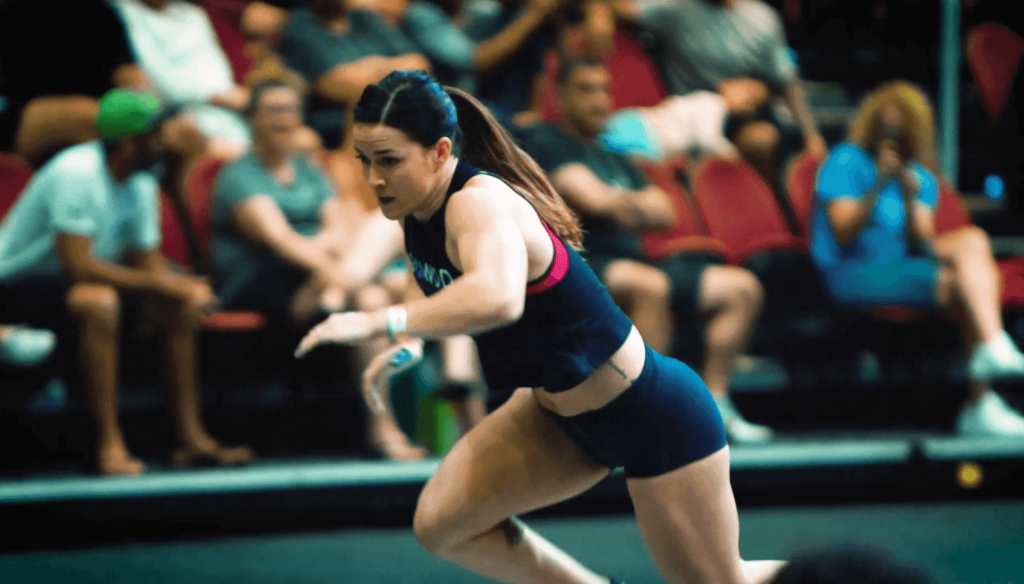 Jay Crouch in the Clean and Jerk ladder was nothing short of impressive. Weighing in at only 82kg he is one of the smaller athletes in the field and only 21 years of age. He outlifted the big boys with a time of 31 seconds, placing him in equal second for the event.

Chad Kackert won event 11, the elimination event of Double Unders and Handstand Walks. After the event he casually remarked "I didn't know I was good at sprinting on my hands' ' followed by a chuckle! This was Chad's second event win of the competition which isn't bad for a relatively new CrossFitter in the competitive scene!
Individual Events Breakdown
Individual Event 10: Speed Ladder
75, 80, 85, 90kg Women
115, 120, 125, 130kg Men
5 minute time cap
Speed lifting ladders are always exciting to watch and this did not disappoint. Only 4 bars were lifted and some athletes ripped through them at lightning pace, whilst others struggled with the heavier weight failing reps.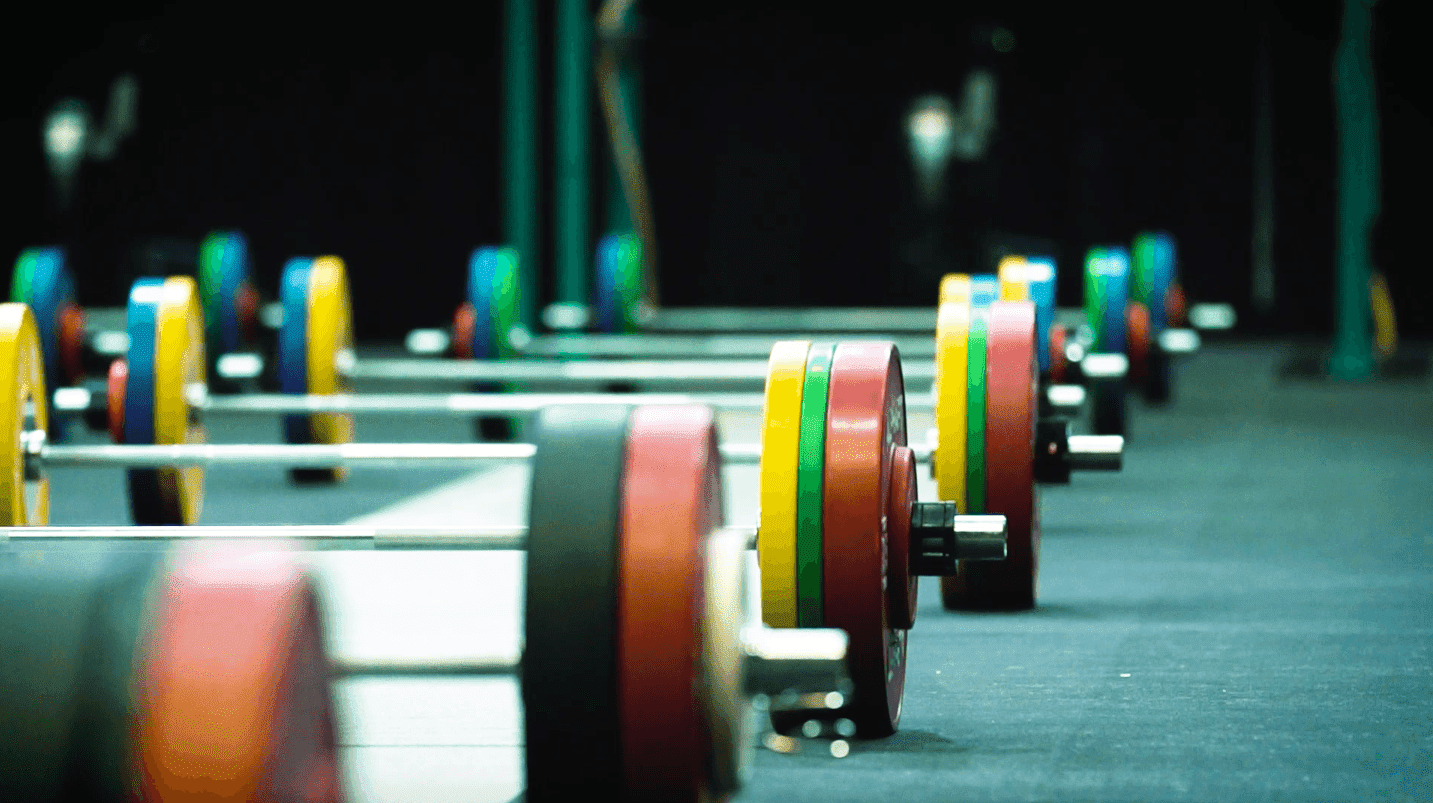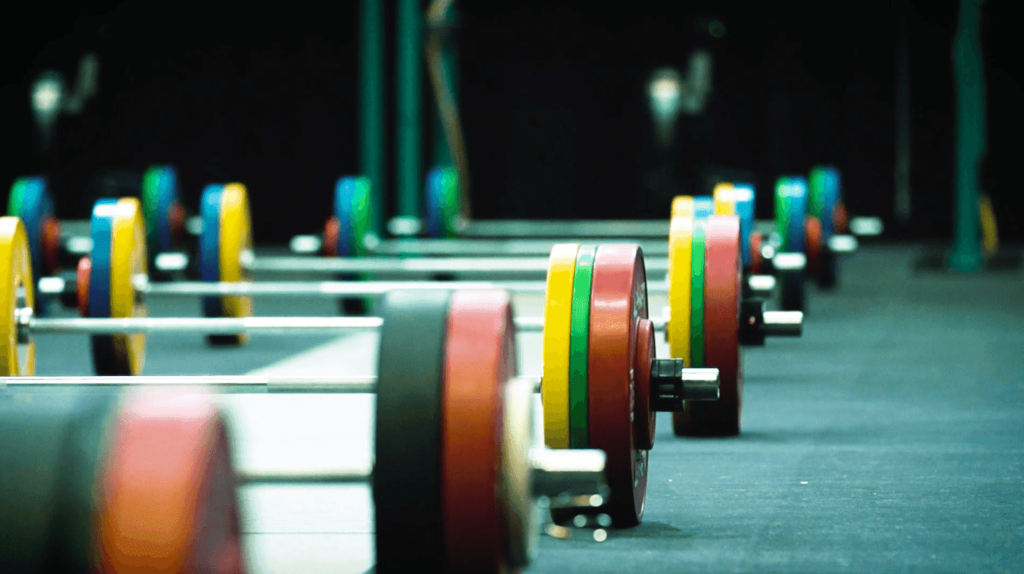 As discussed in highlights for the ladies, Mia Hesketh, known for her heavy lifting ability not disappointing the spectators managing all the bars and getting over the line in a mere 24 seconds. Laura Clifton and Kara Saunders almost came over the line almost together in around 31 and 32 seconds respectively. Kate Gordon in a previous heat completed the ladder in 28 seconds placing her in 2nd place.
On the men's side Jay Crouch as discussed in the highlight section performed exceptionally well placing equal second with Chad Kackert with a time of 31 seconds. Evan Morris placed first with 29 seconds.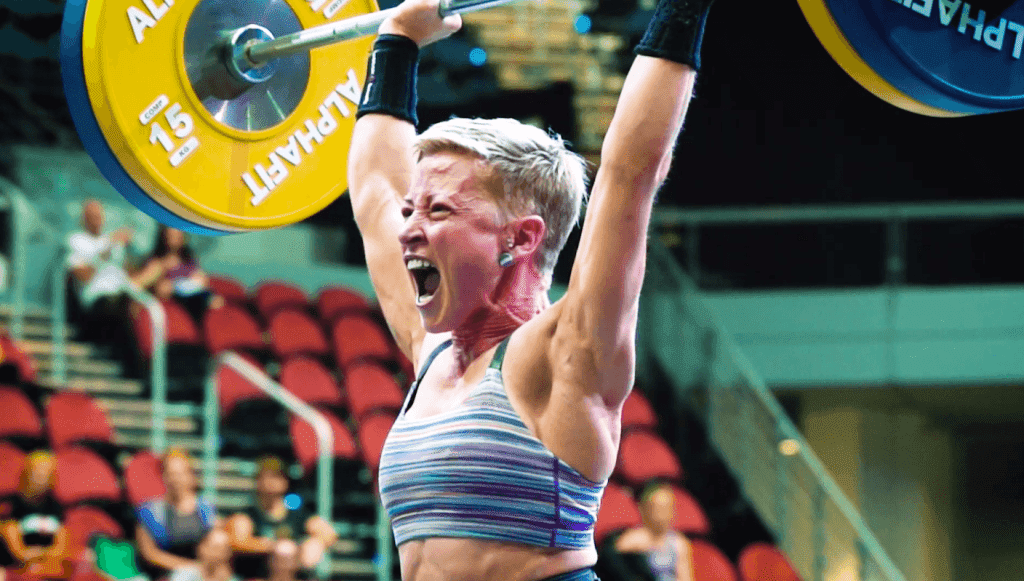 Individual Event 11: Stranger Things
Elimination event
3 minute time cap
70 double unders
Unbroken 10m handstand walk
Errors on this event were punishing, and with it being an elimination event it meant there was no second chance. On the women's side Laken Watt dominated coming in ahead of Mia Hesketh who was second and Kara Saunders was third. Laura Clifton who was sitting in the games qualifying spot got her rope caught a couple of times in the double unders and placed 10th.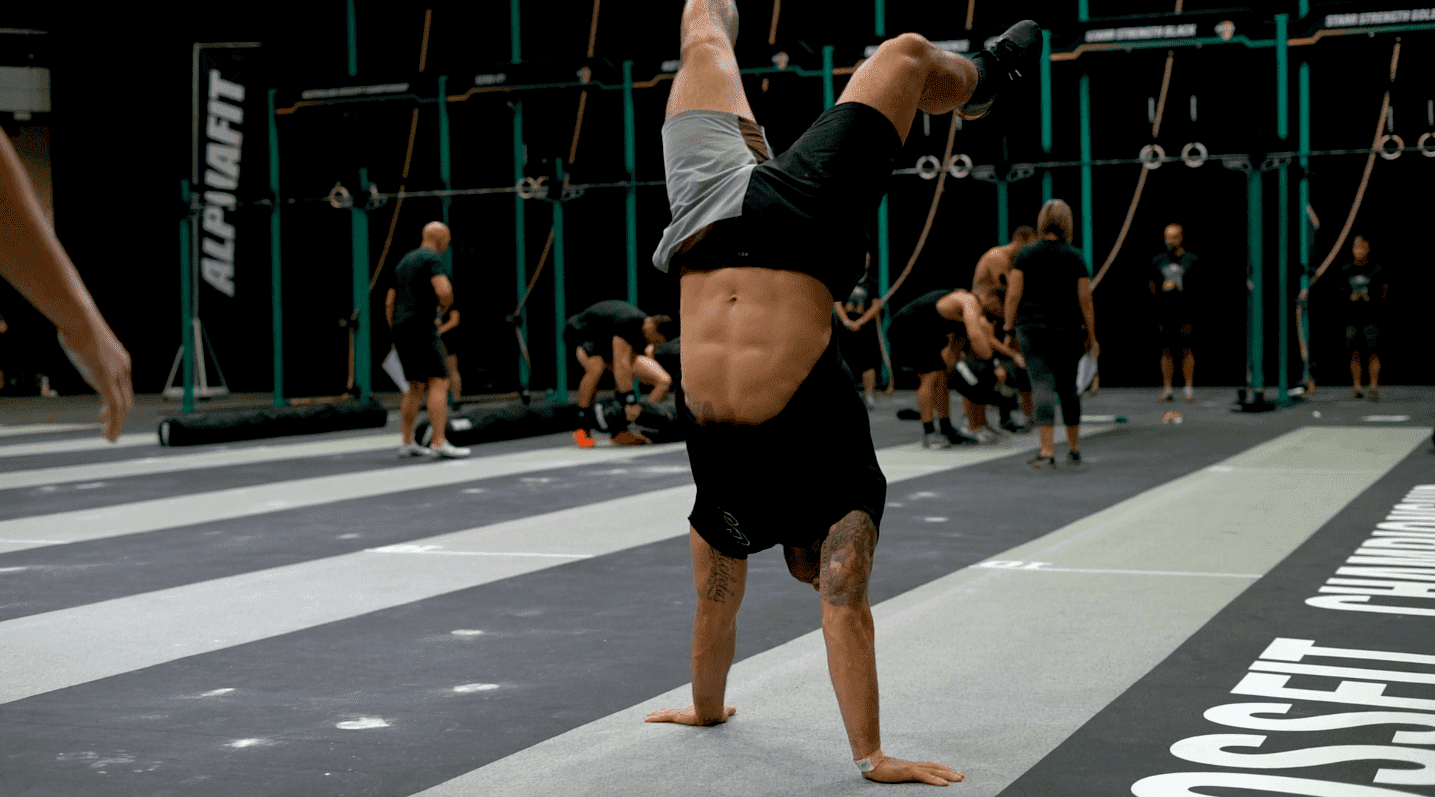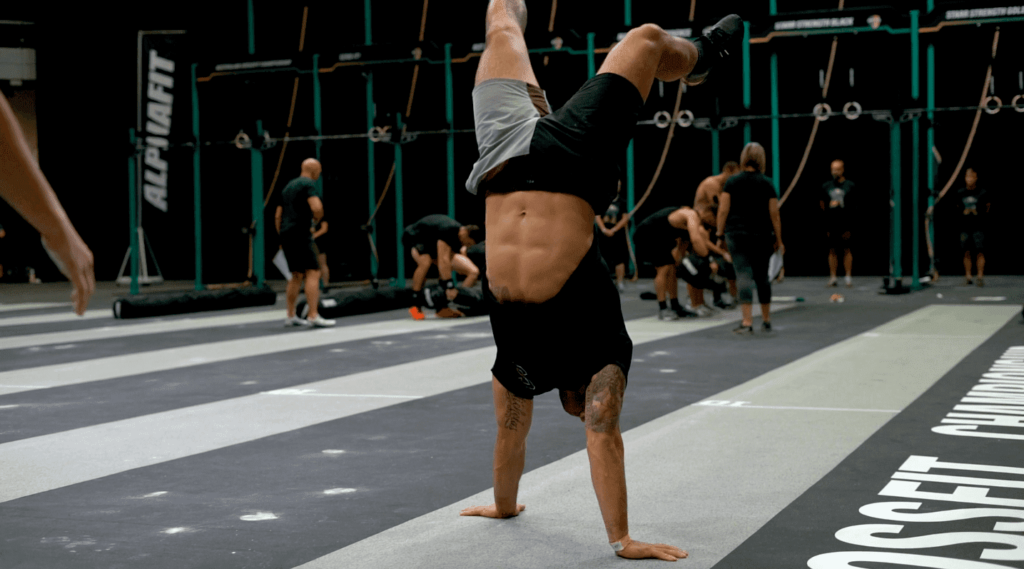 On the men's side Chad Kackert surprised himself by winning the event as discussed in highlights. Jacob Wheeler was second, and Lars Kristensen came in third.
Individual Event 12: Hasta La Vista
3 Rope Climbs
60 Pull Ups
9 Overhead squats 90kg/65kg
7 minute time cap
This was the final event and and was a great spectator event with it being quick and also all the CrossFit Games qualifying spots being up for grabs.
On the ladies side Kara Saunders came of the pull ups first and had no issues with the overhead squat coming over the line first. Mia Hesketh was second and laken Watt was third. This secured Mia as the athlete to receive the ticket to the CrossFit Games
For the men, James Newbury had to win and have some athletes place between him and Jay Crouch to ensure he got back into the CrossFit Games qualifying spot. Whilst he won the event Jay came in second behind him meaning Jay took the invite.
Team Events Breakdown
Team Event 9: Blue Tongue
500m row buy in
3 clean and jerks weights 75, 80, 85, 90kg Women, 115, 120, 125, 130kg Men
10 minute time cap
There was a 500m row buy in followed by and all team members had 3 lifts to establish a team total. Bars were 75,80,85,90 for the women and 115, 120, 125, 130 for the men. Athletes could choose which bar they lifted but could stay the same for 3 lifts or go heavier. There was no opportunity to go to a lighter bar. CrossFit Adelaide won this event with a total of 1255kg. CrossFit Mayhem had a missed lift by Chase Hill costing them and placing them in 8th.
Team Event 10: Cactus
For time
120 HSPU. (1 working, 1 resting, 2 hanging)
75m Handstand walk (conga style)
40 worm cleans
Mayhem Independence dominated his workout once teams reached the worm pulling ahead of the other teams and finishing over 30 seconds ahead of Renegade in second place. Starr Strength Black who were in second place coming into the day placed 4th allowing Independence to increase the gap to the top of the leaderboard.
Team event 11: Grub
50 worm shoulder to overhead
50 worm squats
50 worm shoulder to overhead
50 worm squats
Before each movement teams form 10 burpees over worm
Time cap 14 minutes
Mayhem Independence once again with the worm showed how superior their teamwork and strength was taking the event win. This solidified their first place position after the four days of the competition.