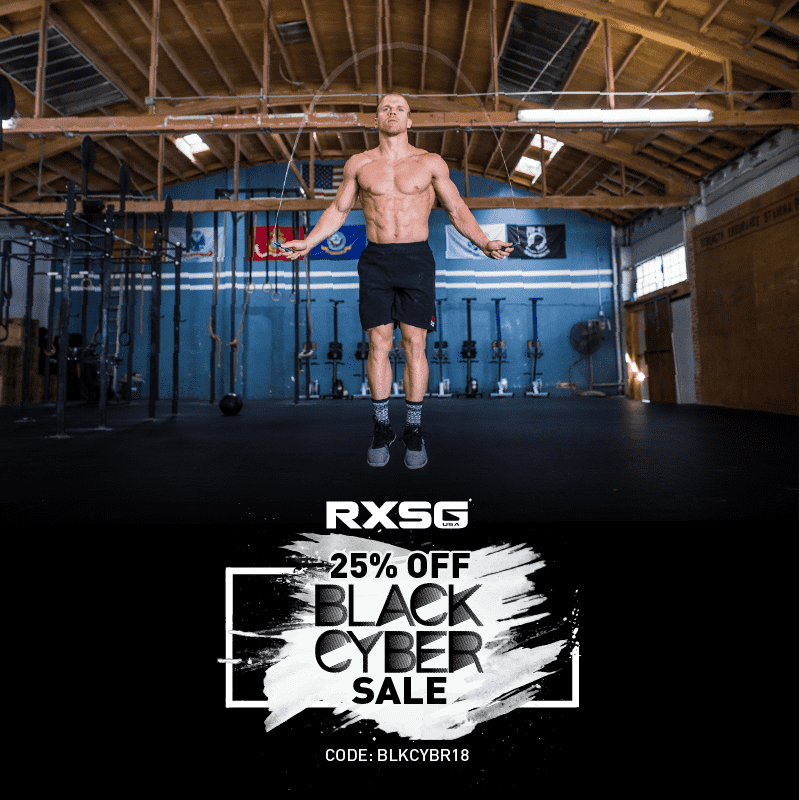 25% OFF Ropes & more with code BLKCYBR18
Black EVO's for only $99.95!

RXSM is a world leader in custom jump rope manufacturing. They produce fully customized jump ropes along with other functional fitness related items. There jump ropes are used by top athletes in CrossFit, NFL, and other sports & fitness organizations like USA Boxing and USA Wrestling. It is their Mission to create high quality fitness tools that enhance the user experience while promoting a fit and active lifestyle. Shop for yourself or shop for the Holidays with 25% OFF their Classic Ropes, Basic Ropes, Drag Ropes, RapidFit Ropes, Mono Ropes, Shin guards, Skull mats, and our Grip Selection! Use Code: BLKCYBR18. In addition, their Black EVO's available for $99.95! Take action while supplies last. No code needed.
Image Sources
Black-WKND-Cyber-Monday-Deals: BOXROX