Mathew Fraser, five-time Fittest Man on Earth, announced his retirement from CrossFit competition on Instagram last night.
"Like so many others that wandered into a CrossFit gym, I wasn't expecting to find my best friends, business partners, wife, countless life lessons, and 5 gold medals," he wrote. "Today I leave the sport older, wiser, fitter, and grateful.
"I'm diving into the next chapter of my life with the same HWPO mentality. From now on, decisions I make won't be solely based off how they affect my performance, but how they affect my family, friends, health and happiness.
"I look forward to remaining a part of the CrossFit community, I just won't be doing it from the competition floor any longer."
View this post on Instagram
Fraser holds a record CrossFit Games titles, with five victories under his belt. He is arguably the best and most dominant CrossFit Games athlete in history.
The 31-year-old has been a CrossFit athlete since 2012, taking up the sport after a major back surgery in 2011 which forced him to cut his Olympic Weightlifting career short. Fraser made his CrossFit Games debut in 2014, where he finished second and earned the Rookie of the Year award for his efforts.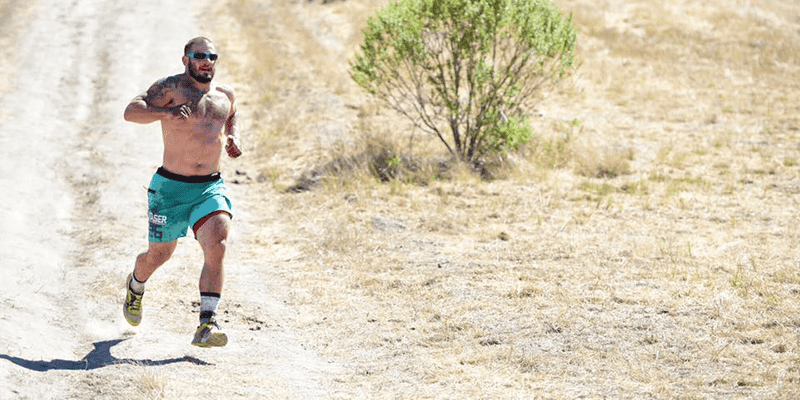 Source: CrossFit Inc
He won his first CrossFit Games gold medal in 2016 and would go on to win every CrossFit in-person competition he entered from then on, be it Regionals, Sanctionals and the Games.
In addition to his Instagram post, Fraser also wrote a letter with the full reasons for his retirement. In it, he recounts how, for the past eight years, his focus on the sport has been relentless and no decision he made unintentional.
"I was obsessed with finding improvements anywhere possible and always terrified that one had slipped through the cracks," Fraser wrote. "I trained scared. The hard work paid off. But now, I'm ready to make decisions based on how they affect my family, friends, health, and happiness, not only my performance."
Fraser still plans to be part of the community in the coming years. While exactly how is still unclear, he announced he will launch a YouTube channel with his wife, Sammy Moniz, soon.
View this post on Instagram
"For half of a decade, Fraser repeatedly demonstrated his dominance at the CrossFit Games, the ultimate proving grounds for the Fittest on Earth," wrote CrossFit in an Instagram post. "Distinguishing himself as the most decorated athlete in the sport, he finished his run after becoming the Fittest Man in History, with five consecutive CrossFit Games victories and the most competition event wins of all time."
MATHEW FRASER LEGACY
Fraser's competitive CrossFit career started in 2013, when he took part in his first Open and finished 192nd in the world. Since then, he's competed in the Open every year and won the worldwide competition outright in 2015, 2017, 2018, and 2019.
His Regionals performance was equally impressive, starting with a 5th place finish in 2013 and going on to earning gold at every other Regional event he competed in thereafter. He holds seven worldwide Regional event records.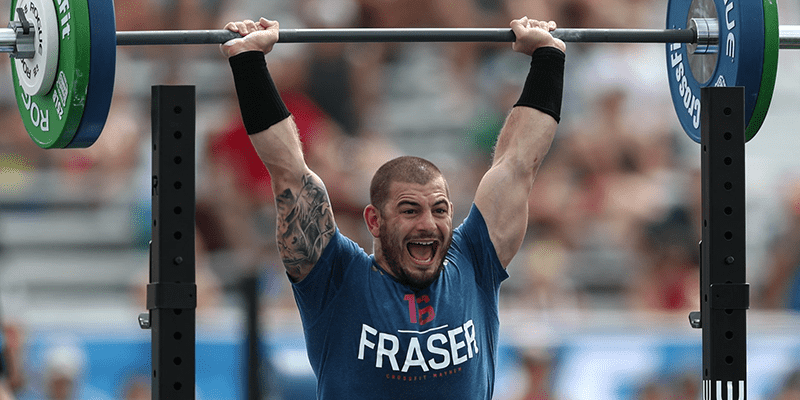 Source: Photo courtesy of CrossFit Inc
Following two second-place finishes at the CrossFit Games in 2014 and 2015, Fraser has won the Fittest Man on Earth title every year since, stinging together five consecutive victories – the most of any CrossFit athlete ever.
According to CrossFit, he's "won 29 CrossFit Games events — 14 in 2020 alone — and competed in 66 events wearing the leader's jersey."
OPEN
| YEAR | DIVISION | OVERALL RANK (WORLDWIDE) | OVERALL RANK (BY COUNTRY) |
| --- | --- | --- | --- |
| 2020 | Men | 2nd | 1st United States |
| 2019 | Men | 1st | 1st United States |
| 2018 | Men | 1st | 1st United States |
| 2017 | Men | 1st | 1st United States |
| 2016 | Individual Men | 7th | 6th United States |
| 2015 | Individual Men | 1st | 1st United States |
| 2014 | Individual Men | 7th | — |
| 2013 | Individual Men | 192nd | — |
REGIONALS
| YEAR | OVERALL RANK | DIVISION | REGIONAL NAME |
| --- | --- | --- | --- |
| 2018 | 1st | Men | Central |
| 2017 | 1st | Men | East |
| 2016 | 1st | Individual Men | East Regional |
| 2015 | 1st | Individual Men | East Regional |
| 2014 | 1st | Individual Men | North East |
| 2013 | 5th | Individual Men | North East |
GAMES
| YEAR | OVERALL RANK | DIVISION |
| --- | --- | --- |
| 2019 | 1st | Men |
| 2018 | 1st | Men |
| 2017 | 1st | Men |
| 2016 | 1st | Individual Men |
| 2015 | 2nd | Individual Men |
| 2014 | 2nd | Individual Men |
Mat Fraser Retirement Announcement Reactions
Tia-Clair Toomey: "I'm so proud of this guy! @mathewfras
"Over the last 2 years I had the privilege of training every single day with him. We went through so much both physically and mentally and I couldn't have asked for a better training partner.
"Our days considered of reading @shaneorr01program ( @prvnfitness ), looking at each other, wondering if that's even possible and going through the training that helped us achieve our goals of becoming the most dominant athletes, Crossfit has ever seen.
"As sad as it is seeing Mat turn a page in his life and start a new chapter, I couldn't be anymore happier for him and his family. I'm so excited to see what the future holds for him and I now have a brother I can support for the rest of my life."
Matt O'Keefe: "What a proud moment.
"My friend gets to leave with his goals and dreams in his sport accomplished. He moves on, on his terms.
"I am eternally grateful for the ride I've been invited on. I will cherish every win, loss, ounce of sweat, the tears, late night calls. We wouldn't change a thing. You grabbed every ounce, millimeter, milasecond for years. It's time to give that all to @sammymonizand the next chapter. You earned it. Love you @mathewfras and the journey continues off the floor."
Pat Vellner: "It's be a privilege to compete next to you and call you a friend. No one deserves some time off more. Looking forward to catching you on the sidelines and watching you crush whatever comes next."
Björgvin Karl Guðmundsson: "Good luck with what ever comes next champ. It's been a priviledge competing with you and I wish you all the best"
Dave Castro: "Good luck on the next chapter of your life Champ.
"New male champ in 2021. Who you got?"
Will Georges: "It's been a priviledge competing with you, and wish you all the best for the next chapter of your life ?? For sure you will continue to inspire us ! Champ ?"
Khan Porter: "The best to ever do it. Mate, it was a an absolute pleasure to share the competition floor with you and to watch you set such an incredible standard in the sport. You will be missed but best of luck for whatever is next (hopefully it brings you and Sammy back to Aus!)"
Dan Bailey: "Congrats @mathewfrasglad I got to be on the floor with you during your incredible career."
Katrin Davidsdottir: "YOU TRULY RAISED THE BAR ?❤️? Mat, my heart couldn't be happier for you. I know you get to walk away KNOWING you gave it everything you had, every single day. That's true success & NOW: I can not wait to see what you do next. Imaaaaaaaaagine THIS is what you've already done but the best is still yet to come ✨"
Sam Briggs: "Hard Work really did pay off ??
"Good luck @mathewfrasin your next chapter you've certainly earnt your retirement … funny enough I just keep avoiding mine!?!
"Who's your pick for the @crossfitgames 2021 Champion?"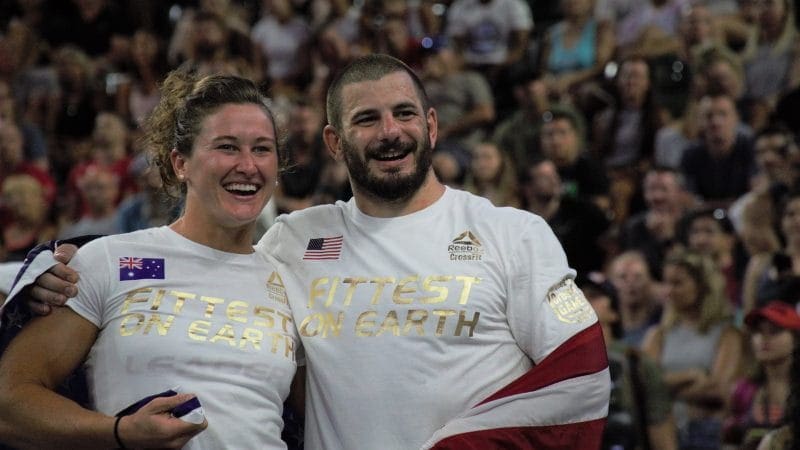 Source: BOXROX