So, as we head into day 3, it is safe to say that day 2 has continued the cuts in savage style. Here are some of the top names that have already been knocked out.
Brent Fikowski
Jonne Koski
Lukas Esslinger
Willy Georges
Sean Sweeney
Ben Smith
Over in the female division, other Games regulars are out.
Dani Speegle
Mekenzie Riley
Madeline Sturt
However one of the most startling realisations, as the dust settled over Madison, is that Sara Sigmundsdottir only narrowly avoided being cut by 4 points.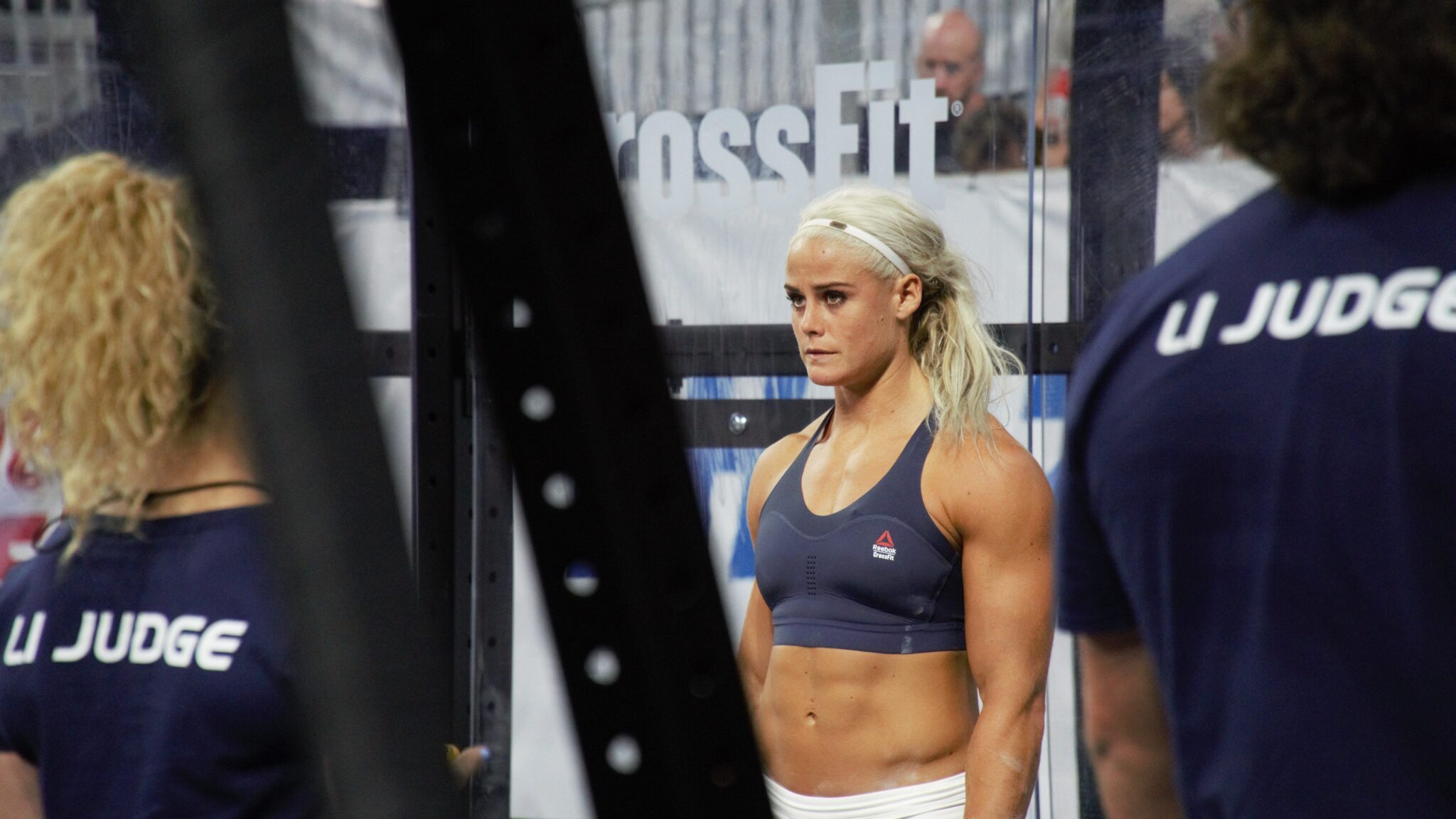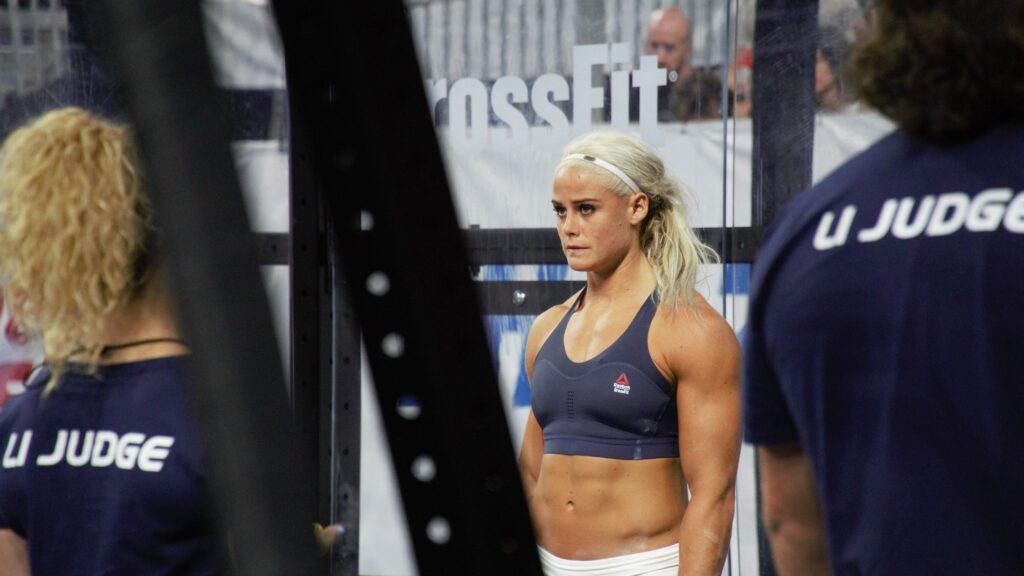 She finished in 20th position, only slightly above Emma McQuaid on the leaderboard.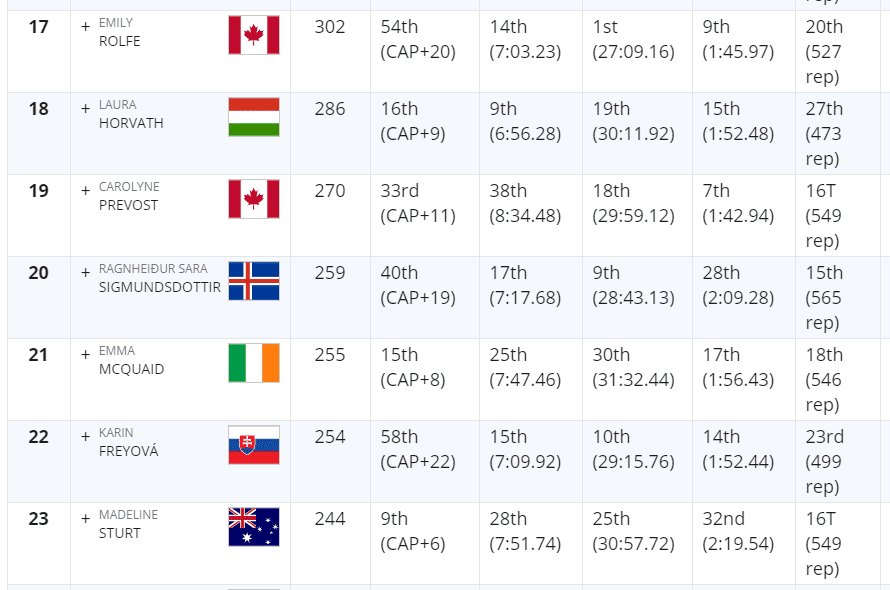 THE CUTS DURING FRIDAY
Event 3 "Ruck" cut 50 athletes to 40
Event 4 "Sprint Couplet" cut 40 athletes to 30
Event 5 "Mary" cut 30 athletes to 20
The first event on saturday will half the field of competitors once again, cutting 20 down to 10. Things are getting brutal.
Day 2 for the Individuals started with "Ruck".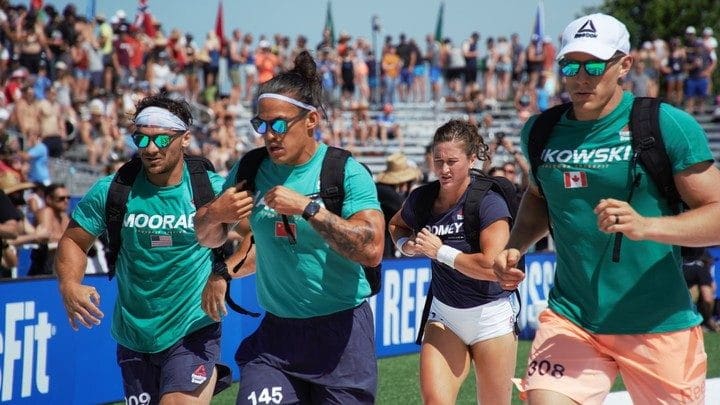 EVENT 3 – RUCK
For time:
6,000-m ruck run
 20-30-40-50 lb., increasing each lap

 20-30-40-50 lb., increasing each lap
Athletes will run 4 laps of 1,500-m course, adding weight each lap.
Time cap: 40 minutes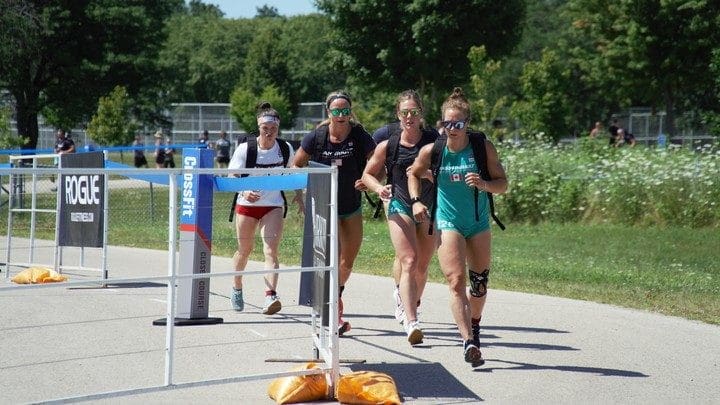 CUT TO 40 ATHLETES
Men and women use the same weights for this event.
ACTION
The first event on the second day of the 2019 CrossFit Games saw all remaining athletes run together. In the unrelenting Madison heat, this was truly a test of endurance and grit.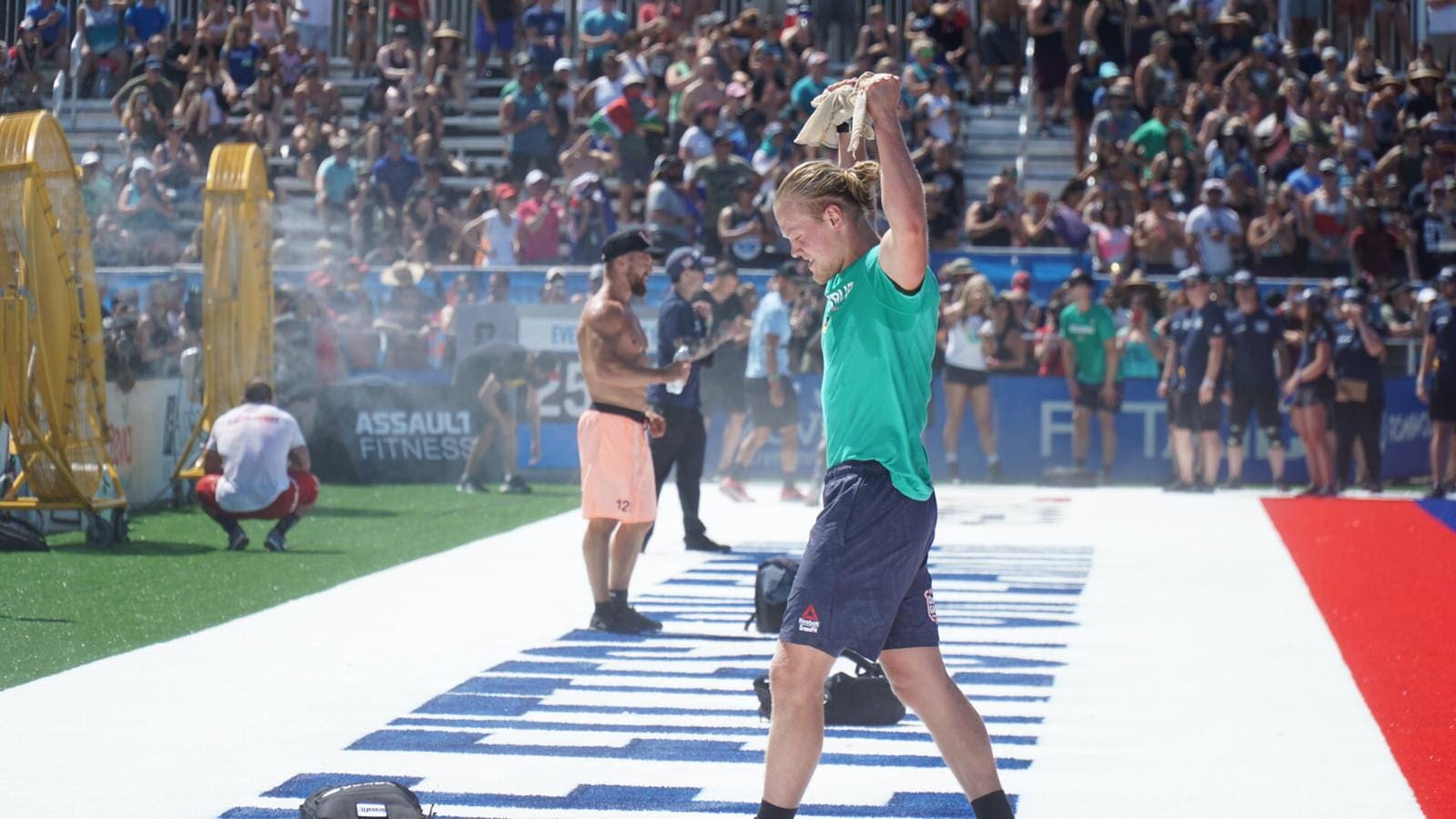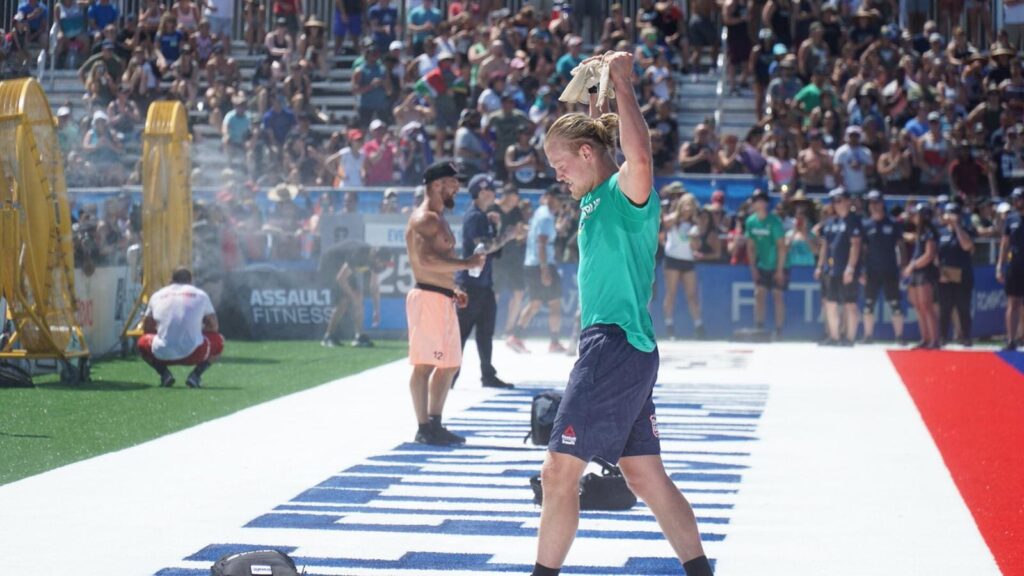 Lukas Hogberg battled with German National Champion Joshua Wichtrup, until the Swedish athlete pulled away and established a pace that Wichtrup could not match.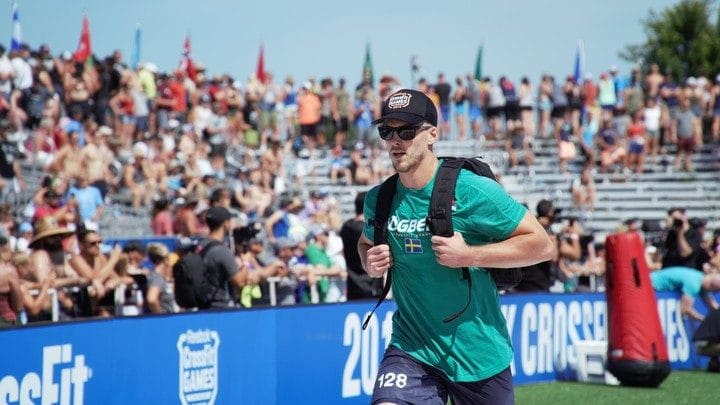 On the female side, Tia-Clair Toomey, Sam Briggs, Kristin Holte and Emily Rolfe all ran consistently and with clear purpose. They carried the same weight as the men, and managed to beat many of them to the finish line as well.
WOMEN
Emily Rolfe 27:09.16
Tia-Clair Toomey 27:11.18
Kristin Holte 27:12.24
Sam Briggs 27:22.50
Katrin Tanja Davidsdottir 27:52.61
Haley Adams 28:34.61
Carrie Beamer 28:34.89
Bethany Shadburne 28:43.07
Sara Sigmundsdottir 28:43.13
Karin Freyova 29:15.76
MEN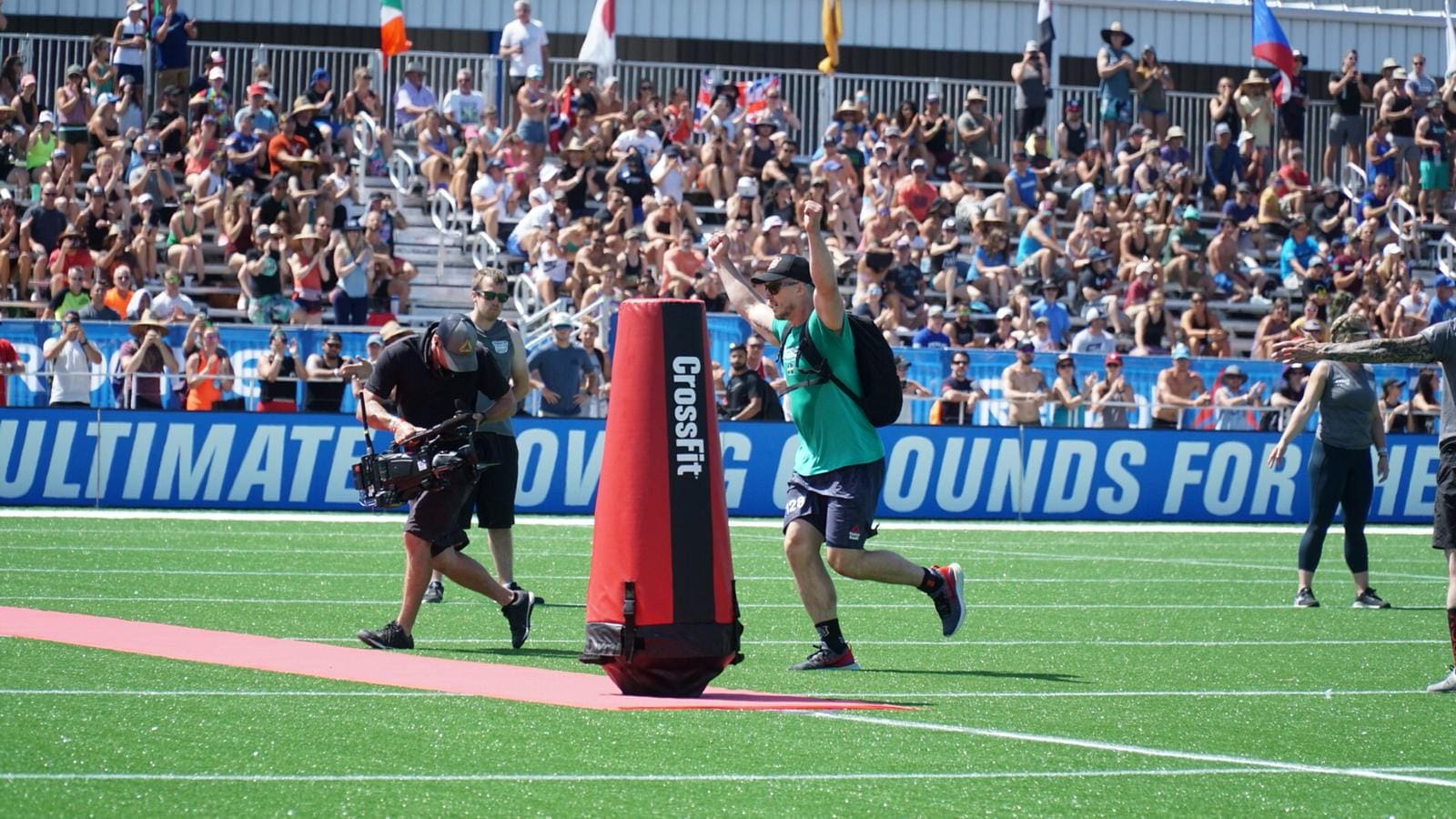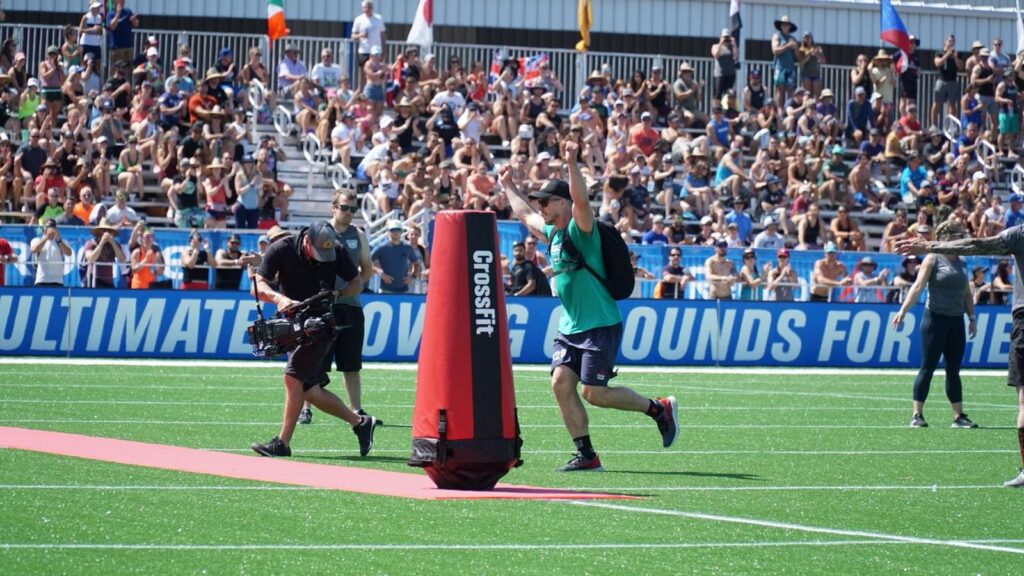 Lukas Hogberg 24:00.59
Joshua Wichtrup 24:19.97
Uldis Upenieks 24:36.91
Chandler Smith 24:45.02
James Newbury 24:47.93
Jacob Heppner 24:50.09
Willy Georges 24:58.54
Travis Mayer 25:08.98
Jason Smith 25:11.14
Casper Gammelmark 25:15.76
One of the weights dropped out of Mat Fraser's bag, and he has since been fined 60 seconds for not having a full bag with him at the finish line. This moved him from 6th to 17th position.
https://www.instagram.com/p/B0rCCD8gTQi/
CrossFit issued the following statement.
"On the final turn of Ruck, one bag fell out of Mat Fraser's pack. Fraser continued to the finish line without the prescribed load and finished in 24:50.09. After review, Fraser was assessed a 60-second penalty. His time on Ruck is 25:50.09."