When the picture doesn't match the caption, the CrossFit world gets to know a Games event ahead of time!
Event 6 of the CrossFit Games finals was released today across many of CrossFit's Instagram platforms, including the CrossFit Games, CrossFit Training and CrossFit. And while all of them described the workout:
Toes-to-Bar/Lunge
30-20-10 reps for time of:
Toes-to-bars
Kettlebell walking lunges
One of them revealed the Snatch Speed Triple, an event yet to be disclosed.
Snatch Speed Triple
For Time: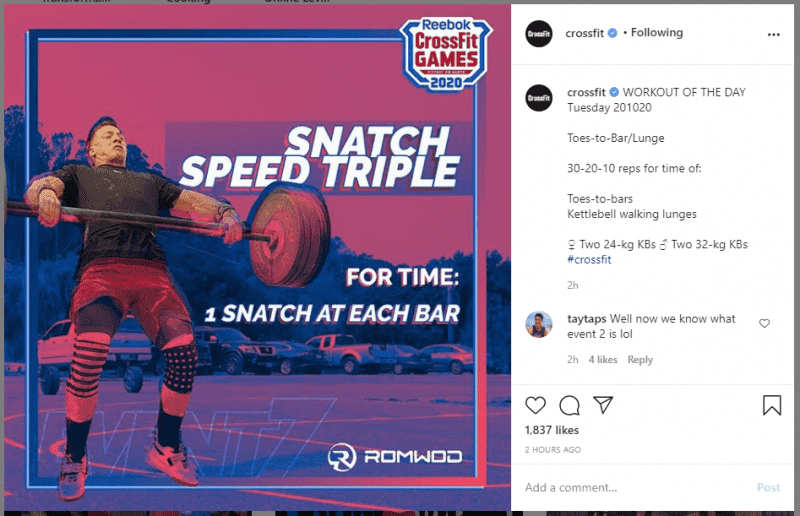 At this point, no more details of the event have been released. Come back to BOXROX as we update weights and full workout description when the information becomes available.