Sheila Barden from Team Don't Stop suffered from a 10mm herniation. The two-time individual CrossFit Games competitor took 25th in her debut CrossFit Games appearance in 2014, she missed qualification in 2015 by just one place. Known for her wide smile and positive attitude, Barden made her comeback in 2016, winning the Central Regional and going on to take 34th at the 2016 Reebok CrossFit Games, where at five feet, she was the shortest female individual athlete.
STATEMENT FROM SHEILA BARDEN
"10mm Herniation, L5/S1, with bilateral S1 nerve root compression. Most adults walk around with a herniated disc, unfortunately mine comes along with constant shooting pain down both legs, the inability to sit, stand or walk without excruciating pain, and a constant headache.
—
Eventually I'll give all the nitty gritty details, but not right now.
—
It'll get better, it always does. In the meantime, you can find me on an elliptical or in the pool ❤️"
https://www.instagram.com/p/Bmt6lo1hUCr/?taken-by=sheila_sue
Sheila Barden competed with Team Don't Stop, who won the South Regionals with a dominating performance. The other team members were Jordan Cook, Rachel Garibay and Games veteran Travis Williams.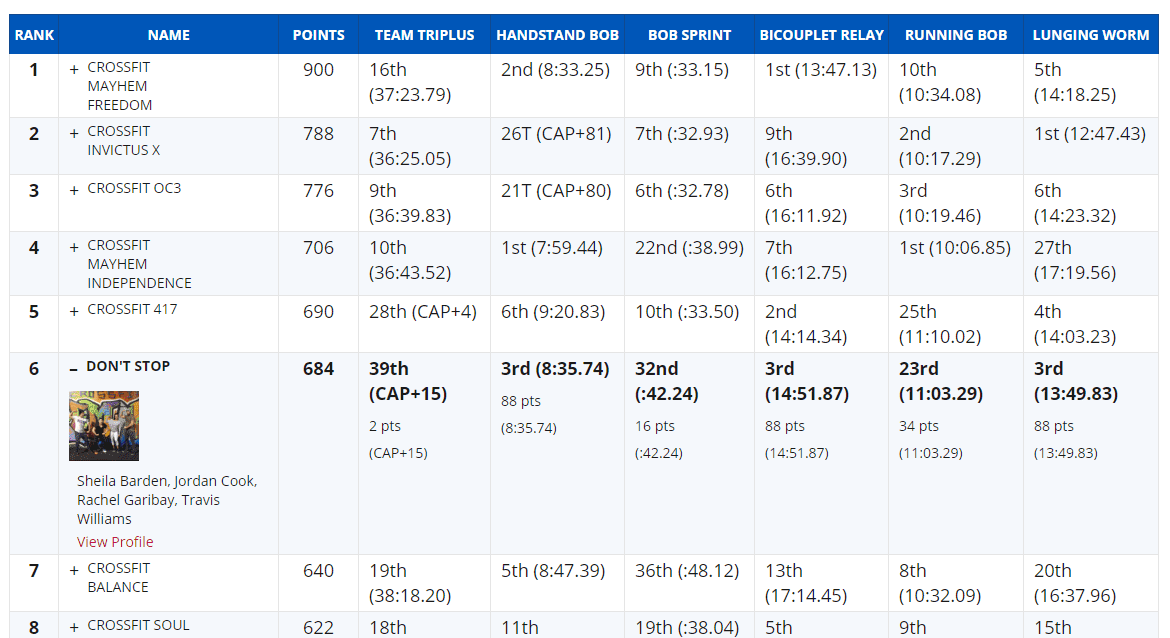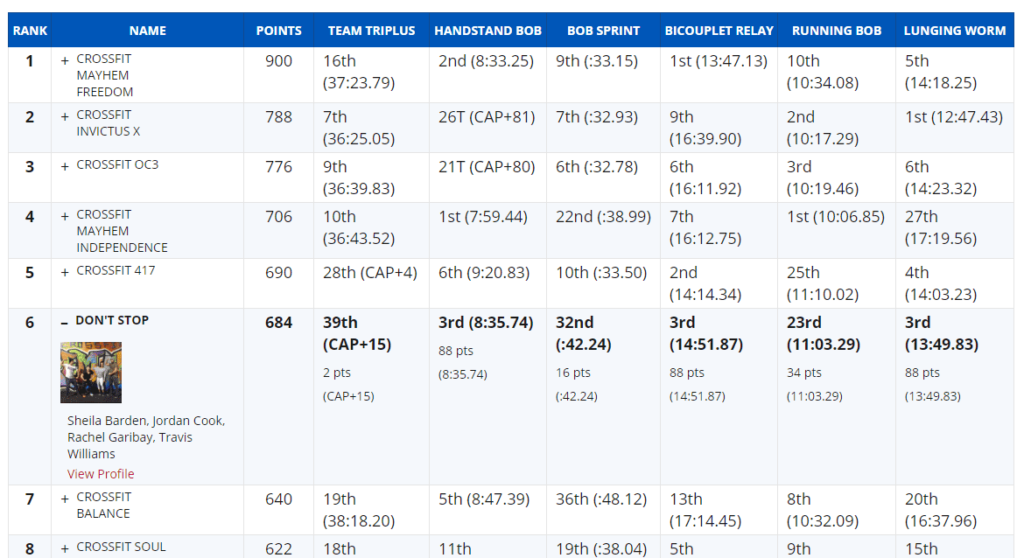 Source: CrossFit Inc