The window to submit the scores is closed and we can have a glimpse into the 2023 CrossFit Quarterfinals results. The leaderboard will be under review until March 27th.
The Quarterfinals presented athletes with 5 workouts to test their strength, endurance, gymnastics and mental toughness. Athletes from around the world had to perform the exercises and had until Monday (20) to upload the last event score.
With that finished, although results are unofficial until March 27th, we can have an idea of who will be going through to the next stage of the CrossFit season.
The top 60 men and women from North America East, North America West, and Europe, and the top 30 men from Oceania, Asia, Africa, and South America will advance to Semifinals.
Here are the unofficial 2023 CrossFit Quarterfinals results.
* BOXROX will update this accordingly as soon as the official leaderboard changes.
Justin Medeiros and Mal O'Brien Overall Winners of the 2023 CrossFit Quarterfinals
Since all athletes had to perform the exact same events, the leaderboard can be compared globally and unsurprisingly the top male and female athletes are some of the fittest in the Sport currently: Justin Medeiros and Mal O'Brien.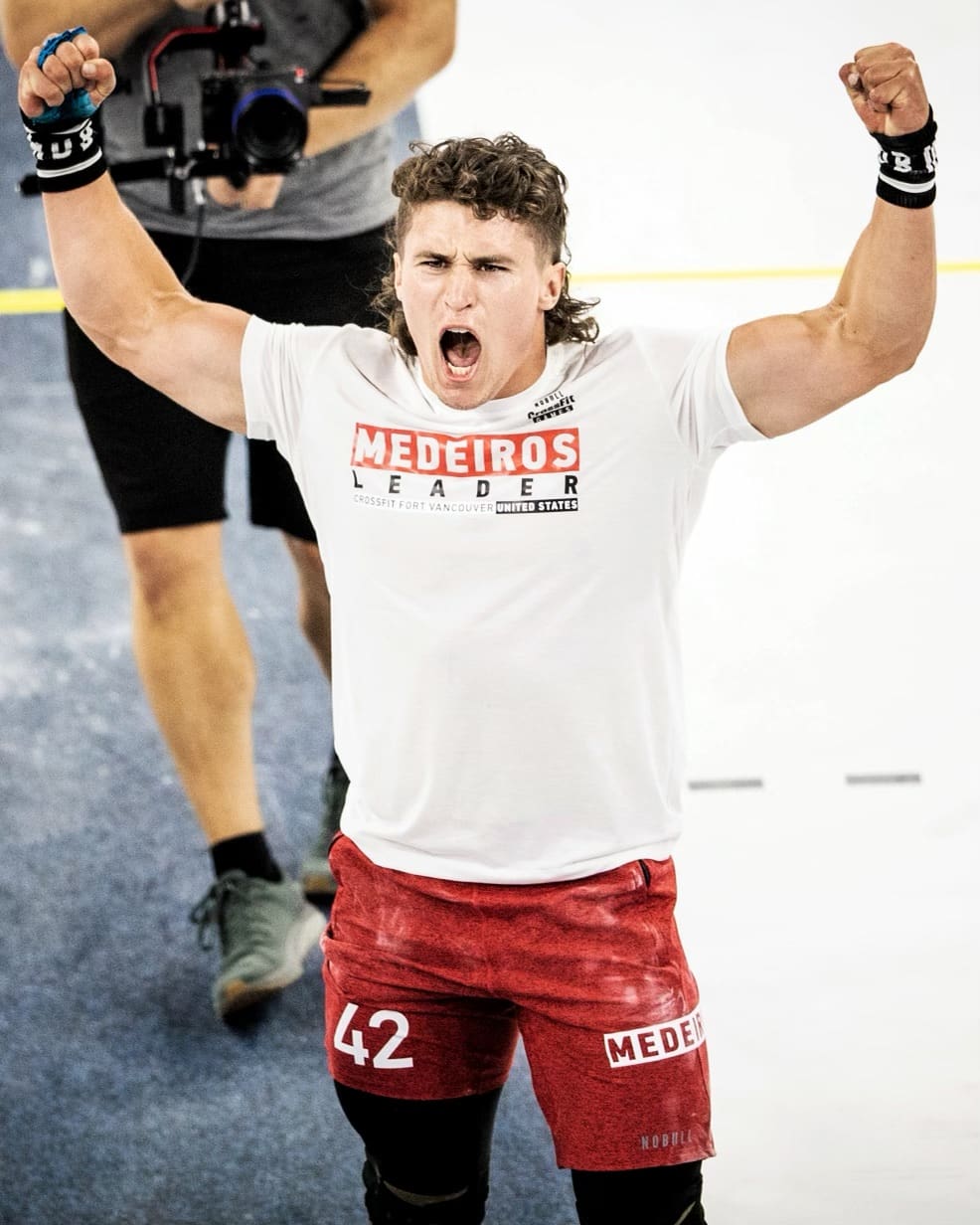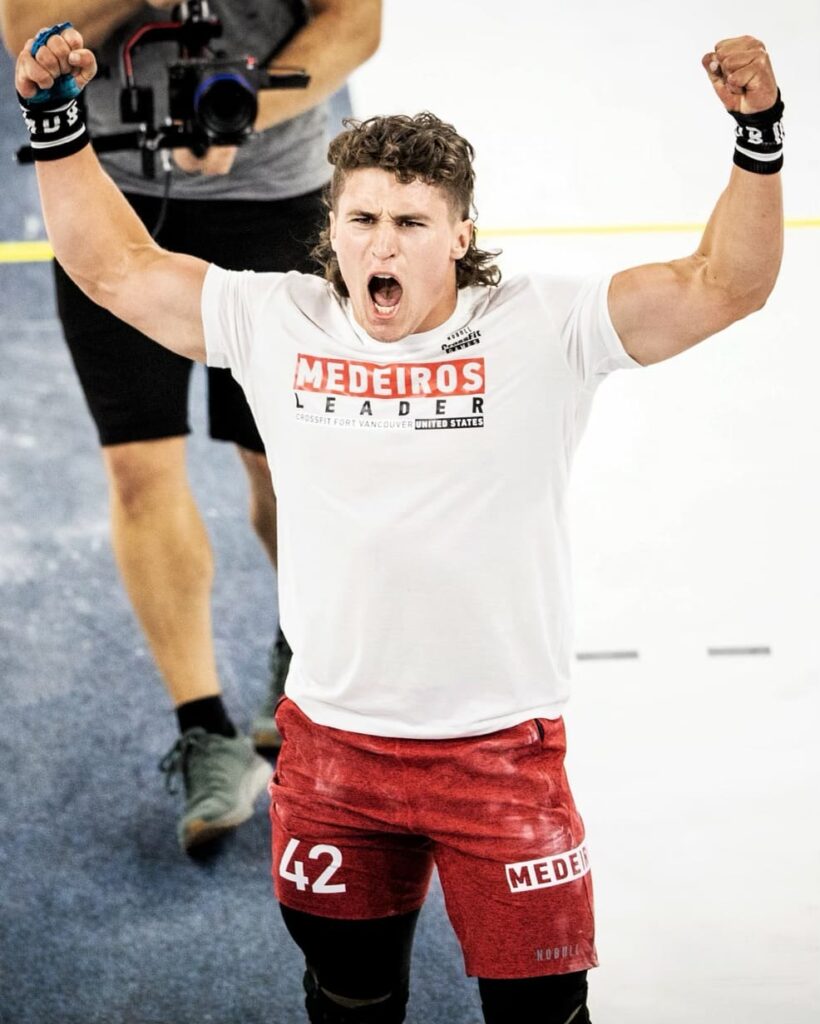 Justin Medeiros is the new up-and-coming CrossFit star in the men's division. He has been to the CrossFit Games three times, winning the Rookie of the Year award after placing 3rd in 2020. The past two years he has earned the crown of Fittest Man on Earth.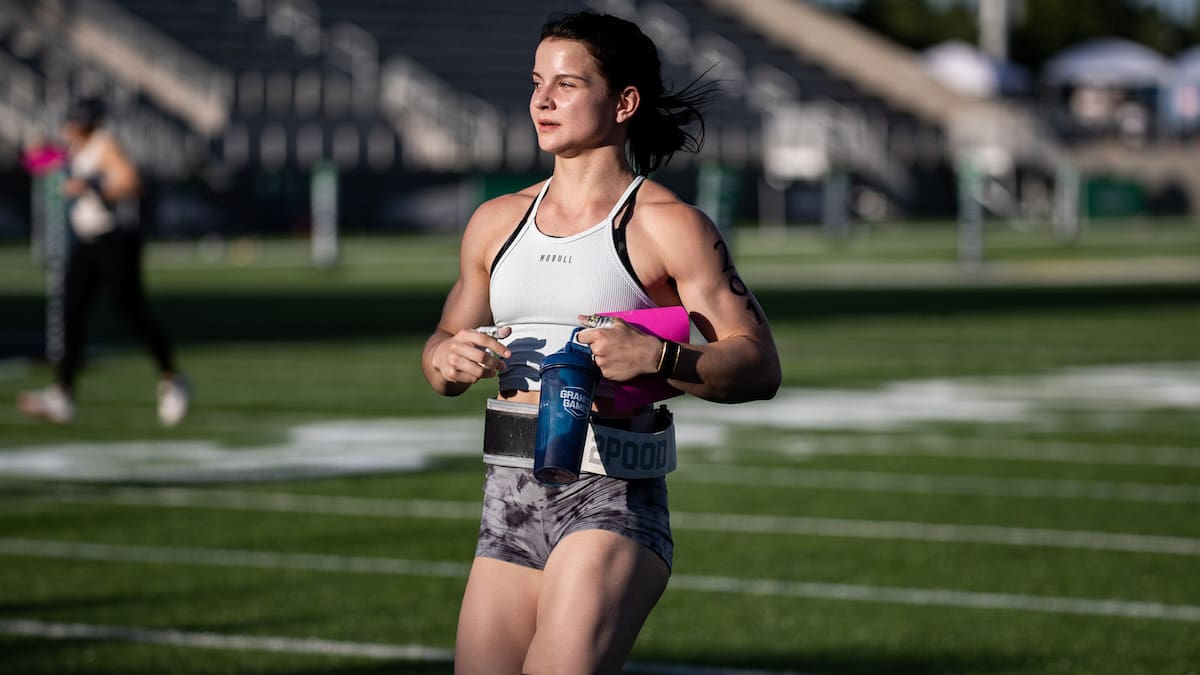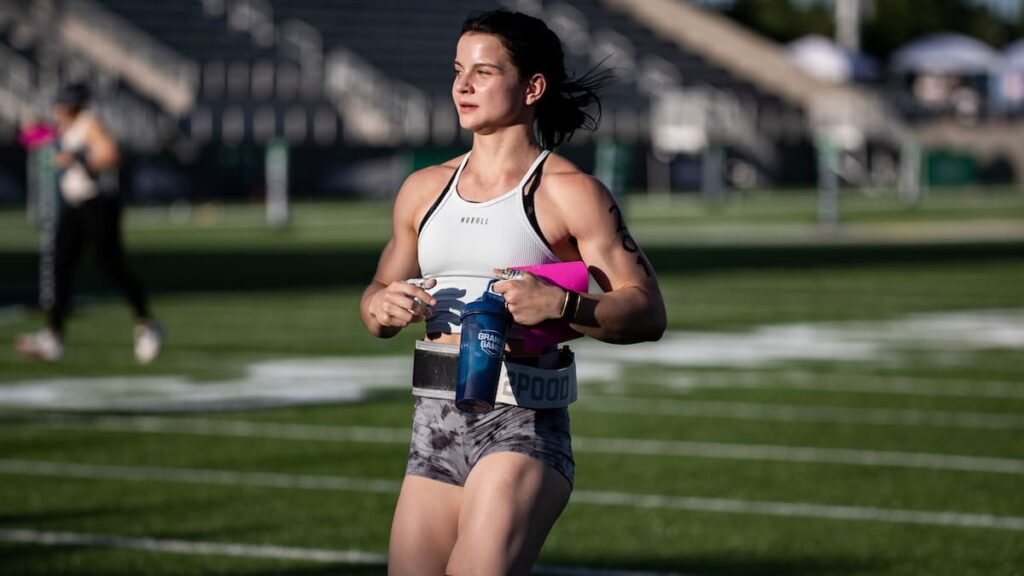 In the women's category, Mal O'Brien comes out on top once again. Not that she won the Quarterfinals before, but she was also the overall winner in the Open this year and is looking set for a clean sweep this season. Last year she finished 2nd at the CrossFit Games, her best placement to date.
Worldwide, here are the top 10 in each division:
Justin Medeiros – USA
Pat Vellner – Canada
Dallin Pepper – USA
Samuel Cournoyer – Canada
Noah Ohlsen – USA
Jeffrey Adler – Canada
William Leahy IV – USA
Fabian Beneito – Spain
Cole Greashaber – USA
Victor Hoffer – France
Mal O'Brien – USA
Gabriela Migala – Poland
Laura Horvath – Hungary
Arielle Loewen – USA
Brooke Wells – USA
Anikha Greer – Canada
Emma Tall – Sweden
Manon Angonese – Belgium
Alex Gazan – USA
Emma Lawson – Canada
Read More: Why the CrossFit Quarterfinals Became So Important
Top 10 Athletes Per Region – 2023 CrossFit Quarterfinals Results
As we mentioned earlier, the results are unofficial until March 27th, but it is improbable that the top 10 from each division will change much.
North America East
Men
Jeffrey Adler – 47 points
Dallin Pepper – 50
Samuel Cournoyer – 59
Noah Ohlsen – 63
Spencer Panchik – 107
Jack Farlow – 122
Roman Khrennikov – 125
Tyler Christophel – 134
Saxon Panchik – 136
James Prague – 136
Women
Mal O'Brien – 17 points
Brooke Wells – 46
Anikha Greer – 59
Emma Lawson – 65
Alexis Raptis – 67
Danielle Brandon – 70
Emma Cary – 81
Amanda Barnhart – 88
Feroozeh Saghafi – 107
Sydney Wells – 128
North America West
Men
Justin Medeiros – 9 points
Pat Vellner – 15
William Leahy IV – 41
Cole Greashaber – 51
Mitchel Stevenson – 65
Nick Mathew – 69
Scott Tetlow – 78
Brent Fikowski – 81
Luis Oscar Mora – 87
Cole Sager – 93
Women
Arielle Loewen – 29 points
Alex Gazan – 43
Dani Speegle – 64
Rebecca Fuselier – 73
Kelly Baker – 81
Emily Rolfe – 89
Christine Kolenbrander – 98
Alison Weiss – 102
Lauren Fisher – 104
Olivia Kerstetter – 108
Europe
Men
Fabian Beneito – 71
Bjorgvin Karl Gudmundsson – 96
Victor Hoffer – 97
Lazar Dukic – 105
Harry Lightfoot – 154
Reggie Fasa – 171
Jonne Koski – 172
Aniol Ekai – 182
Mortiz Fiebig – 183
Enrico Zenoni – 186
Women
Gabriela Migala – 34
Laura Horvath – 35
Emma Tall – 56
Manon Angonese – 68
Thuridur Helgadottir – 73
Oihana Moya – 94
Annie Thorisdottir – 106
Andrea Solberg – 116
Sara Sigmundsdottir – 121
Elisa Fuliano – 126
Oceania
Men
Ricky Garard – 28
Jay Crouch – 37
William Kearney – 115
Jake Douglas – 120
John Champion – 134
Zane Shellabear-Healey – 145
Peter Ellis – 150
Bayley Martin – 163
Jack Clark – 167
Reilley Smith – 178
Women
Jammie Simmonds – 32
Brony Challis – 54
Ellie Turner – 56
Georgia Pryer – 68
Laura Clifton -71
Emily De Rooy – 73
Julia Hannaford – 88
Madeline Sturt – 104
Gemma Hauck – 112
Daisy McDonald – 117
South America
Men
Guilherme Malheiros – 42
Benjamin Gutierrez – 79
Agustin Richelme – 92
Kaique Cerveny – 118
Gustavo Errico – 120
Vitor Caetano – 131
Esteban Ospina – 160
Pablo Chalfun – 168
Bruno Marins – 177
Joao Pedro Barcelos – 187
Women
Victoria Campos – 31
Sashia Nievas – 33
Carolina Martinez – 53
Amanda Fusuma – 60
Luiza Marques – 63
Julia Kato – 65
Andreia Pinheiro – 77
Valentina Rangel – 87
Lucia Viretti Anino – 95
Constanza Cabrera – 100
Asia
Men
Morteza Sedaghat – 62
Andrei Fedotov – 76
Eren Kim – 77
Arthur Semenov – 88
Seungjong Kim – 93
Kang Kyungsun – 96
Hamza Abdalfatah – 122
Meylut Agir – 125
Ilyas Kuliev – 136
Seokbeom Kim – 145
Women
Dawon Jung – 14
Seher Kaya – 21
Kamila Takeyeva – 22
Shahad Budebs – 47
Minjeong Kim – 60
Yuko Sakuyama – 63
Milana Yakovleva – 72
Aichan Chen – 83
Dema Zebdieh – 85
Merve Gokcil – 88
Africa
Men
Kealan Henry – 37
Darren Zurnamer – 42
Callum Deeble – 54
Michael Van Tonder – 55
Daniel Griesel – 70
Ruan Potgieter – 94
Jason Smith – 98
Ross Low – 123
Justin Swart – 143
Dutroit Botha – 147
Women
Christina Livatidakis – 31
Mariska Smit – 45
Gemma Rader – 47
Michelle Basnett – 50
Tanha Bouffe – 55
Georgia Ayres – 64
Reegan Finkel – 74
Michelle Merand – 75
Elzaan Goosen – 80
Dina Swift – 83
Read More: Official 2023 CrossFit Semifinal Dates and Locations