Reebok have unveiled the exciting new color pack for the Nano X3: Nano X3 Rec Center.
This shoe has been inspired by community rec centers used for a variety of fitness activities.
The Nano X3 Rec Center Pack features two unique colorways with an asymmetrical mesh color design reminiscent of the reversible 'pinnie' used for pick-up games and team activities.
Verstatile fitness Shoes with A Supportive Build
Believe it or not, there's a training shoe you can actually run in. Meet the Nano X3 training shoes with the all new Lift and Run Chassis system.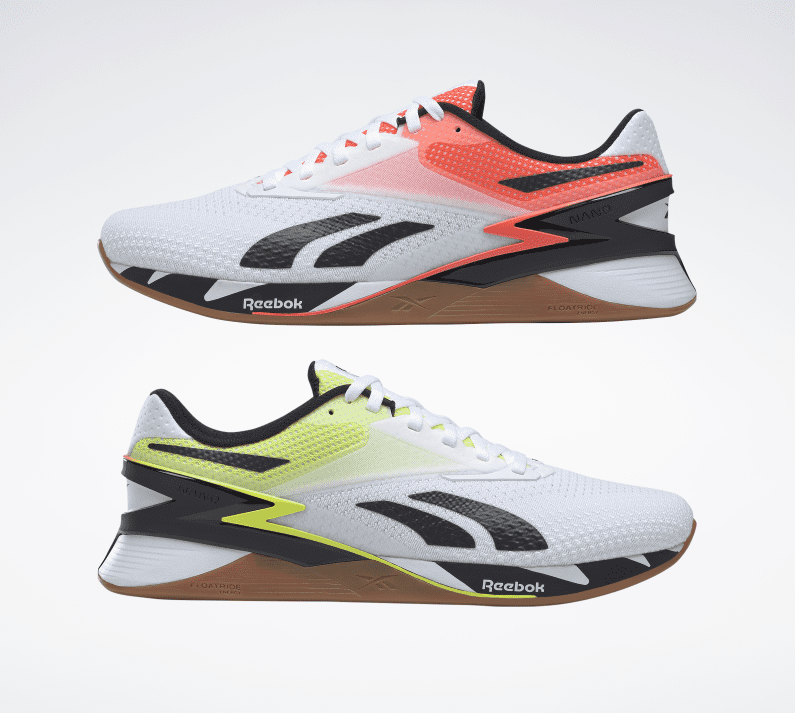 A dome-shaped heel piece compresses under load when lifting to create a stable platform, then softens when you push off to run. It all rides on award-winning Floatride Energy Foam that gives you lightweight cushioning to make that run the easiest part of the workout.
Lift and Run Chassis
All new midsole technology that allows the heel to be solid and supportive while lifting, and soft and cushioned while running and jumping.
Soft and Durable Upper
Flexweave® woven textile upper provides resilient stretch and targeted support at key performance areas.
Floatride Energy Foam
Floatride Energy Foam in the heel for lightweight cushioned running experience.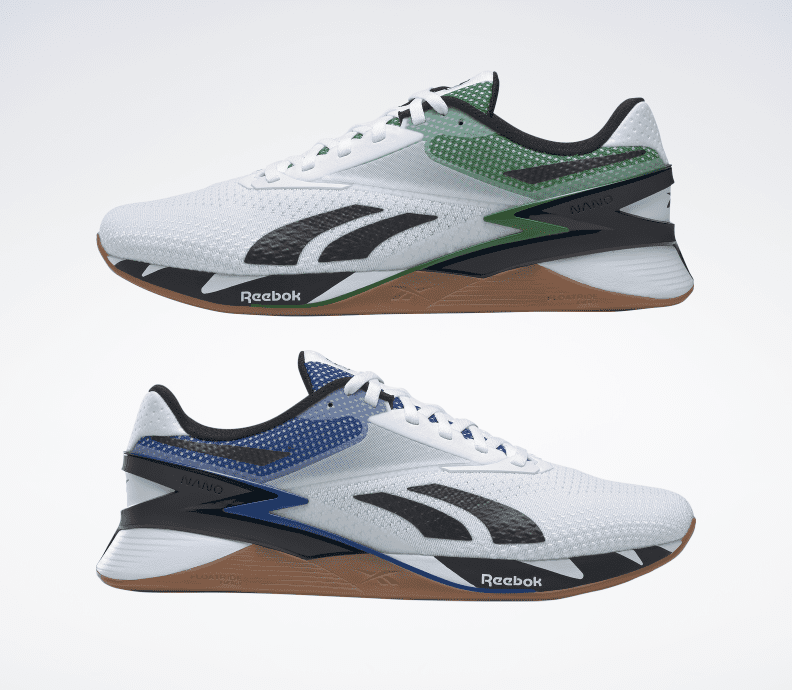 Details
[REE]CYCLED: Made with at least 30% recycled or repurposed materials
Regular fit
Flexweave® woven textile upper
Designed for: Training
Lace closure
Lift and Run chassis system
Textile lining
Floatride Energy Foam
All-surface rubber outsole
Reebok Design Group:
Reebok Design Group (RDG) is the global brand hub of design, development, innovation, marketing and creative services for Reebok footwear and apparel.
As the central source of the brand's creative vision, RDG provides ongoing support and expertise to Reebok's network of strategic partners around the world. RDG champions Reebok's storied heritage, ethos and DNA to authentically deliver a unified brand directive and consumer experience globally. A division of SPARC Group, RDG is headquartered in Boston, MA.
For more information, visit Reebok.com or, for the latest news at News.Reebok.com. Discover Reebok on Instagram, Twitter and Youtube.