The Dubai CrossFit Championship prize purse for 2021 has just been released.
A lot of money is on the line for the 20 male and 20 female athletes competing in Dubai in December.
Dubai CrossFit Championship prize purse
The Dubai CrossFit Championship (DCC) is yet to release its combined prize purse, but initial athlete payout details look as follows:
1st place: $50,000
2nd place: $30,000
3rd place: $20,000
4th place: $10,000
5th place: $5,000
Prize money will also be awarded for every event, with athletes earning:
$3,000 for first place
$2,000 for second place
$1,000 for third place
Prize money will be given to every single athlete, from first to 20th place, and every workout will present an opportunity to earn more.
Note: DCC has increased cash prizes for single events at the last minute in the past.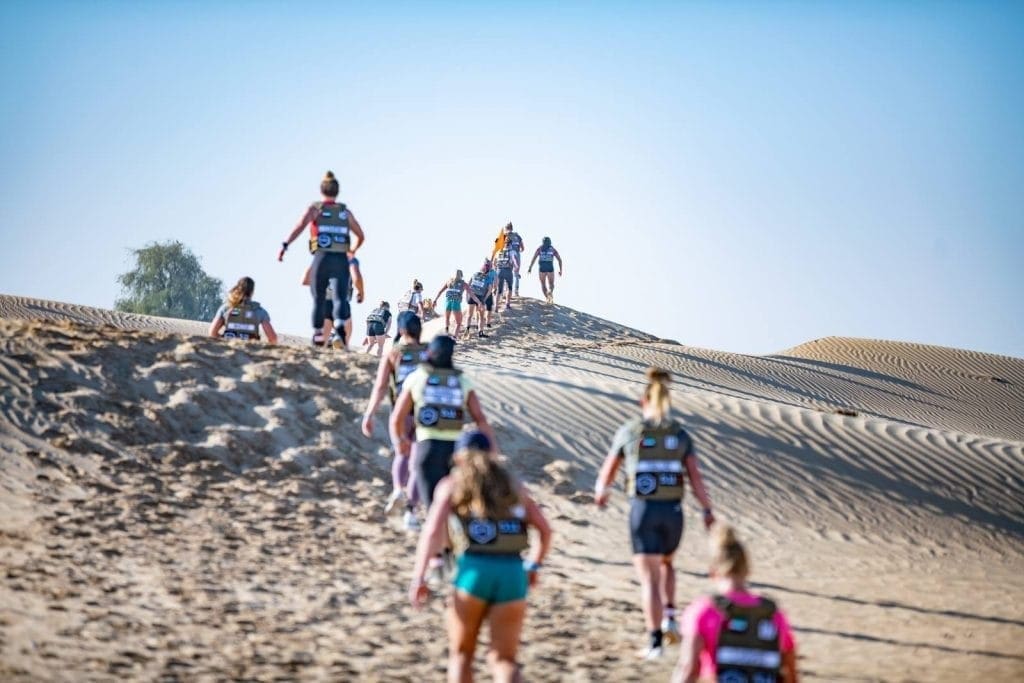 The competition, which is invitation-only and will feature its smallest field to date, is scheduled for December 16 to 18, 2021. It will take place at the at Dubai Duty Free Tennis Stadium in Dubai, the United Arab Emirates.
The Dubai CrossFit Championship is a three-day CrossFit sanctioned event which brings together some of the world's best CrossFit athletes.
Previous winners include Sara Sigmundsdottir, Sam Briggs, Brent Fikowski and Mat Fraser.
The 2020 event was cancelled as a result of the pandemic, but the total prize pool planned for last year was $700,000.
Dubai CrossFit Championship athlete roster
The first wave of invites to the Dubai CrossFit Championship has been sent out to the following athletes:
Men
Women
Patrick Vellner
Björgvin Guðmundsson
Brent Fikowski
Saxon Panchik
Jonne Koski
Guilherme Malheiros
Alex Vigneault
Lazar Đukić
Travis Mayer
Jeffrey Adler
Andre Houdet
Henrik Haapalainen
Jayson Hopper
Ricky Garard
Roman Khrennikov
Shalan Mahmood
Eliot Simmonds
Ben Smith
Uldis Upenieks
Willy Georges
Sara Sigmundsdottir
Laura Horvath
Annie Thorisdottir
Kristin Holte
Sam Briggs
Gabriela Migala
Kari Pearce
Katrin Tanja Davidsdottir
Emma McQuaid
Kara Saunders
Haley Adams
Carolyne Prevost
Alessandra Pichelli
Emma Tall
Amanda Barnhart
Emma Carry
Danielle Brandon
Bethany Shadbourne
Mallory O'Brien
Emily Rolfe
So far, confirmed athletes include 2021's 2nd Fittest Woman on Earth, Laura Horvath, 3rd Fittest Woman on Earth, Annie Thorisdottir, Gui Malheiros, Willy Georges, and Ricky Garard, who is making a return to competition after serving a four-year doping ban.