At HYROX everyone around the world competes in the same race, over the same length course and each event hosts up to 3,000 participants per day in an indoor arena.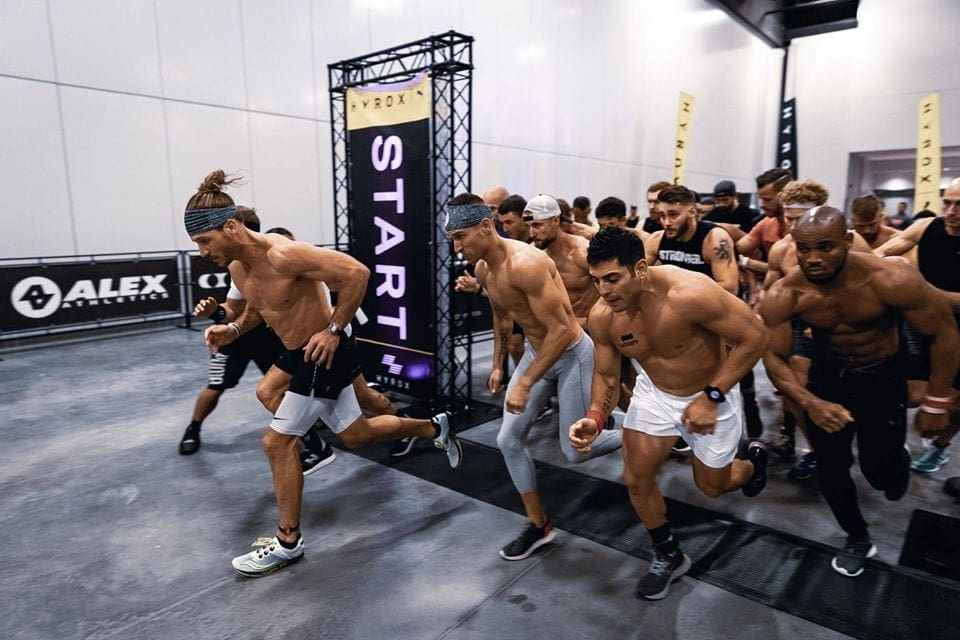 Source: HYROX
The competition starts with a 1 km run, followed by a functional workout and this structure is repeated 8 times with a different movement for each functional round. From wall balls to the ski erg, each round will test a new facet of your fitness.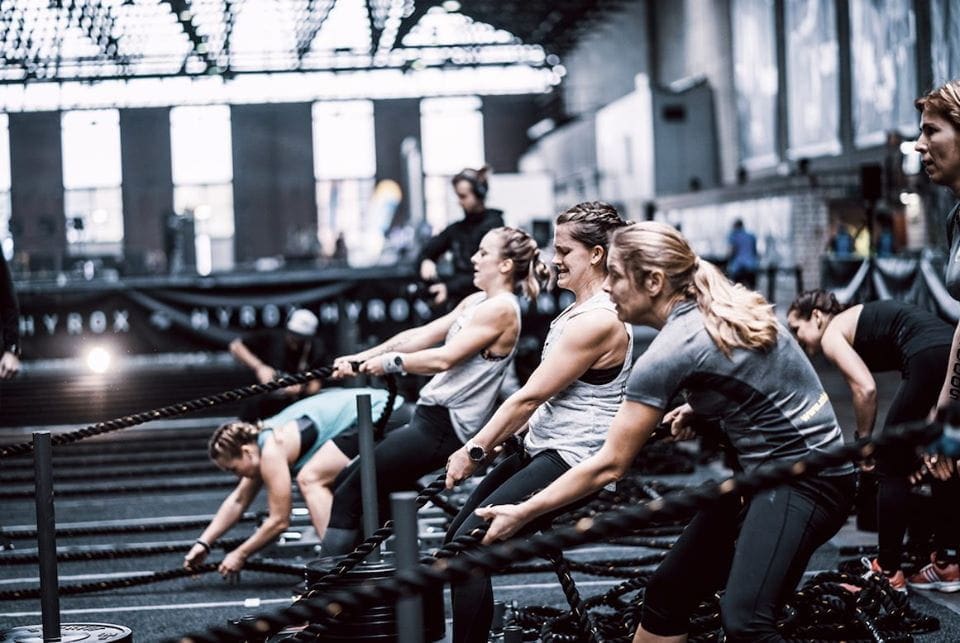 Source: HYROX
Check out these examples of the full event workouts from HYROX below.
Female Athlete Workout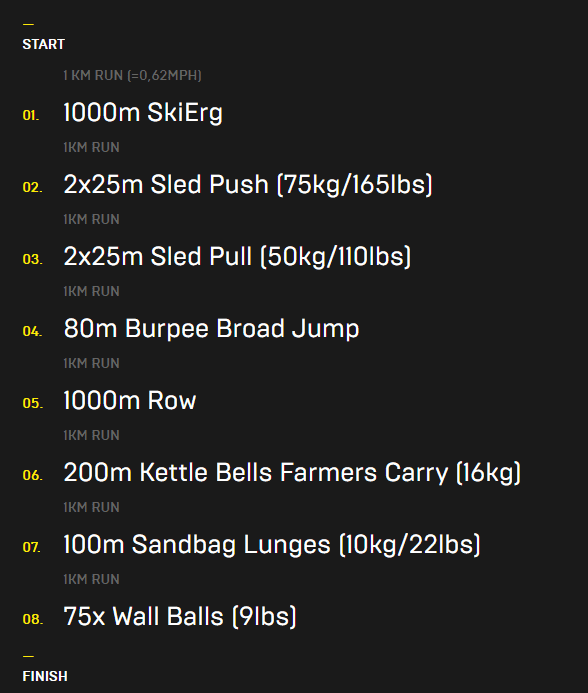 Source: HYROX
Male Athlete Workout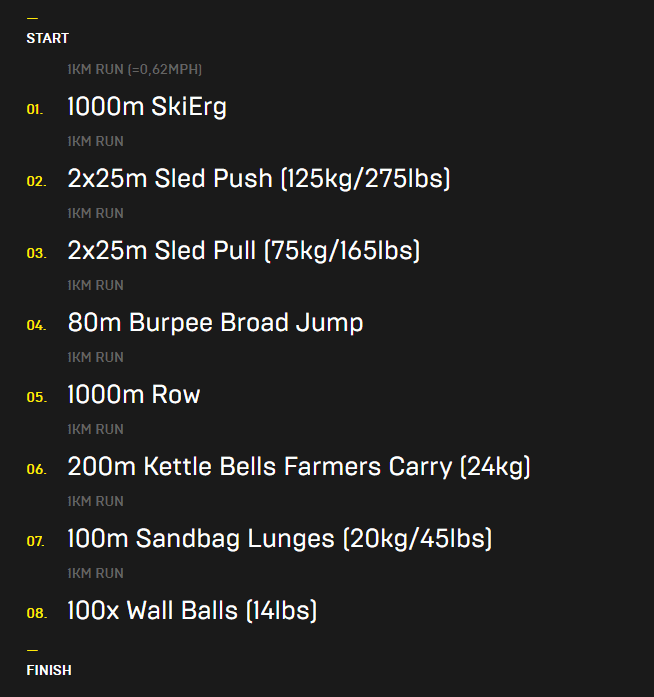 Source: HYROX
WHY IT IS FOR EVERY BODY?
Combining functional exercises with endurance makes HYROX unique yet attainable for people from a huge variety of athletic and fitness backgrounds.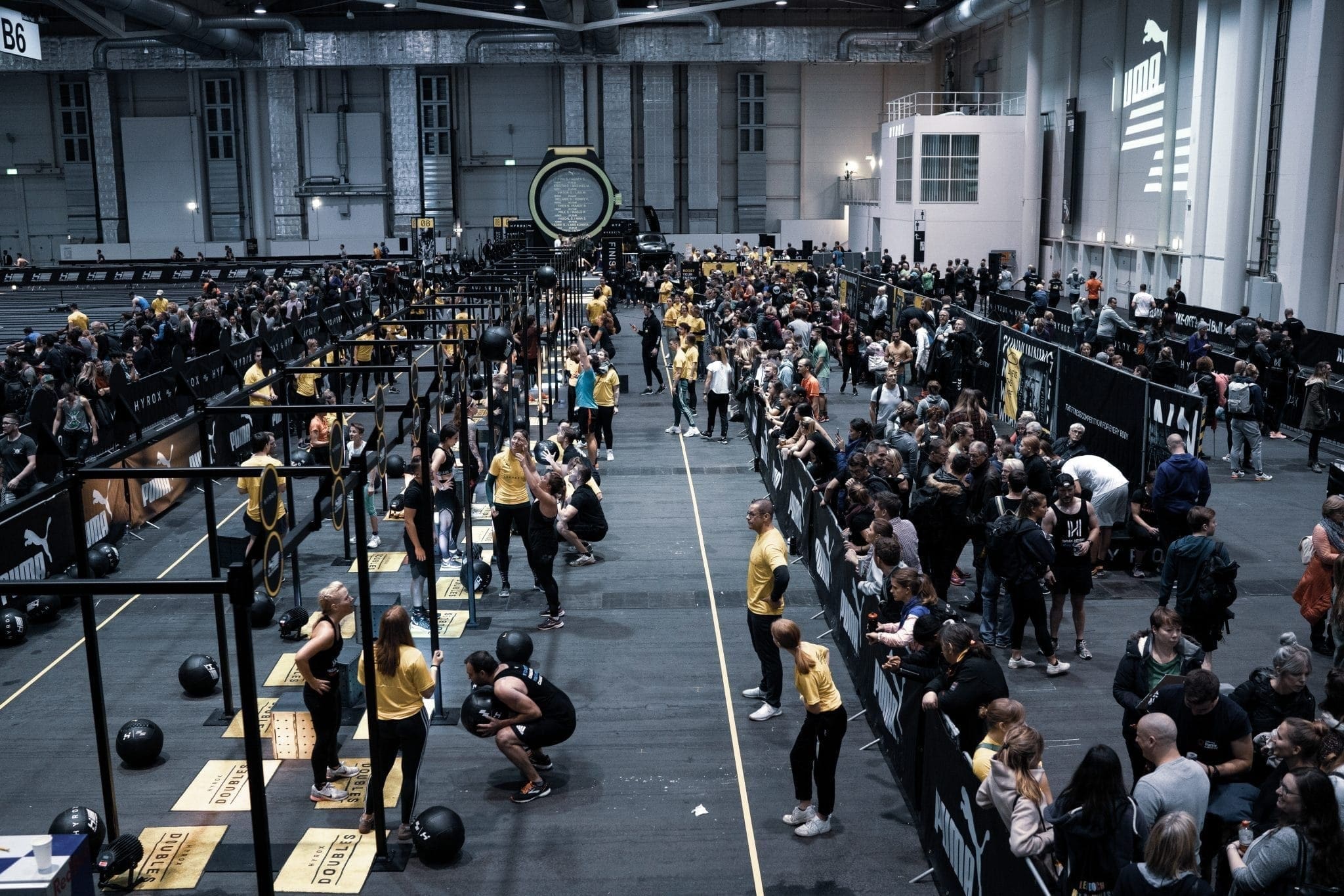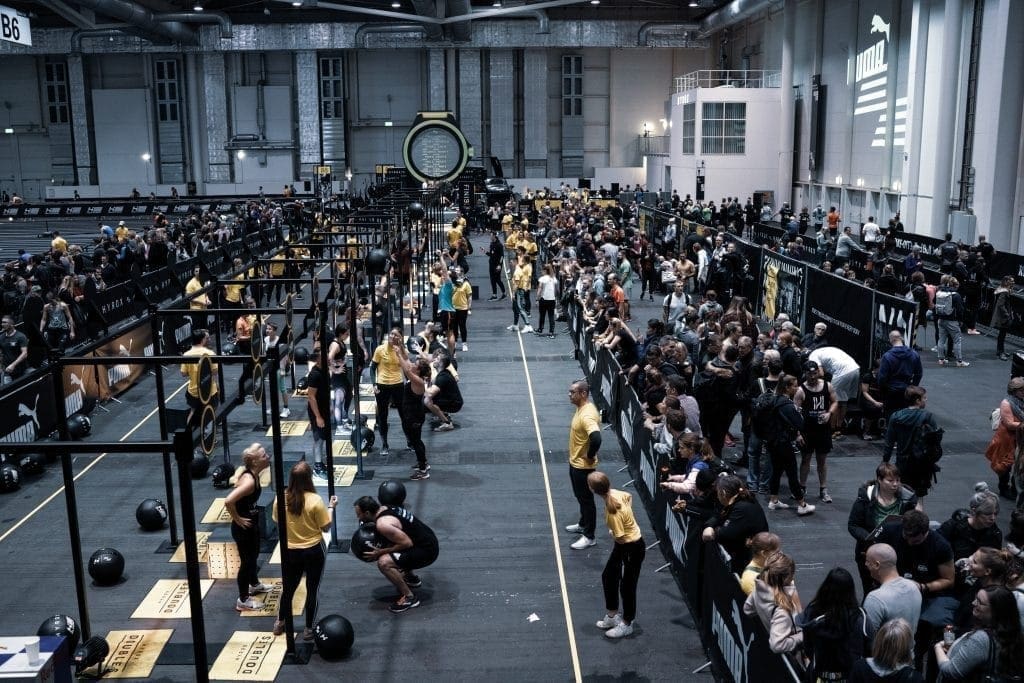 Source: HYROX
The movements are chosen to be both challenging and accessible. This allows a much wider spectrum of athletes to compete together. HYROX is programmed so that it is open to every body. HYROX also offer a workout of the week, a great way to test and improve your fitness.
You won't find muscle ups or high skill gymnastic walks here, and the event organisers establish a great balance between movements that will push your body and fitness in brand new ways.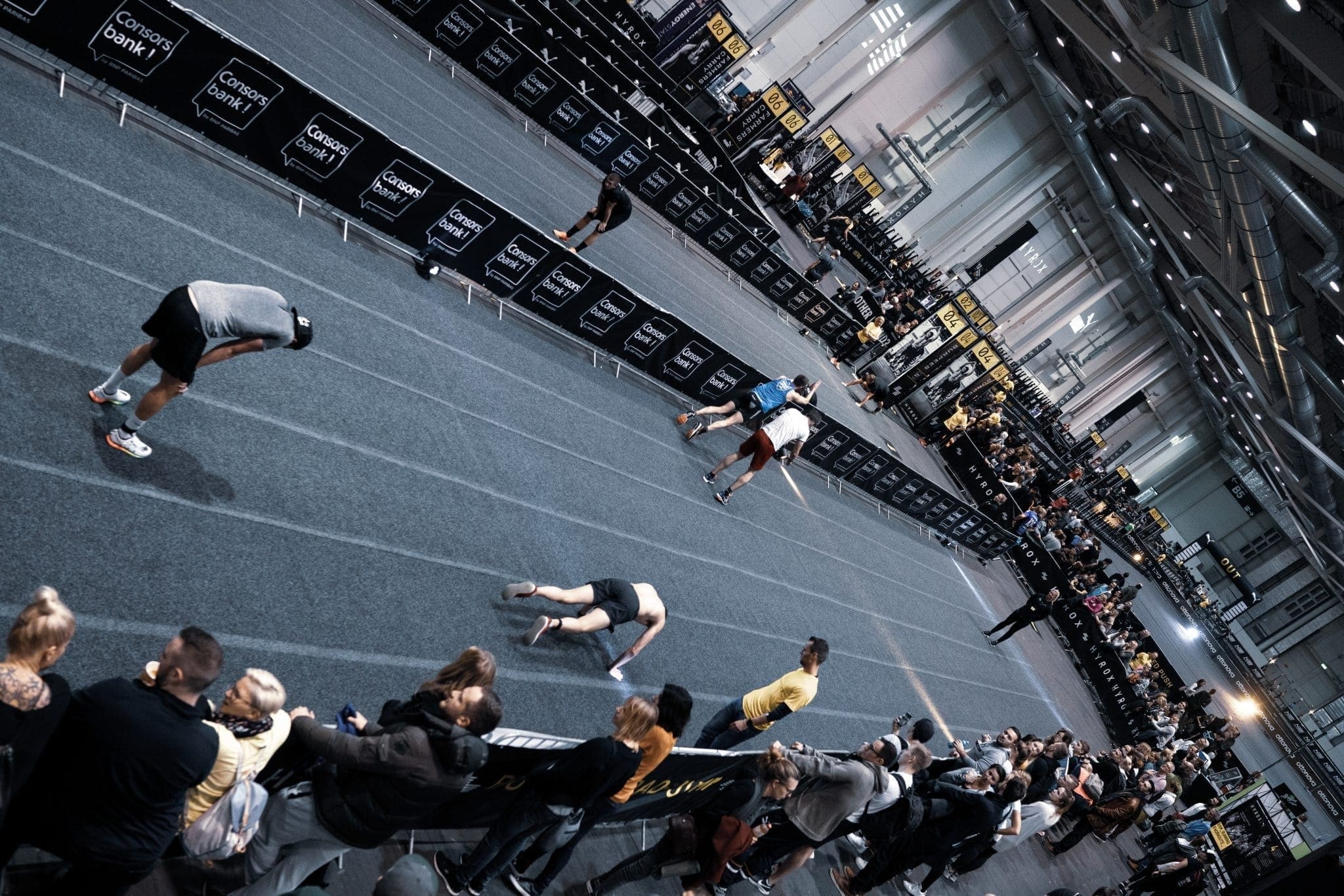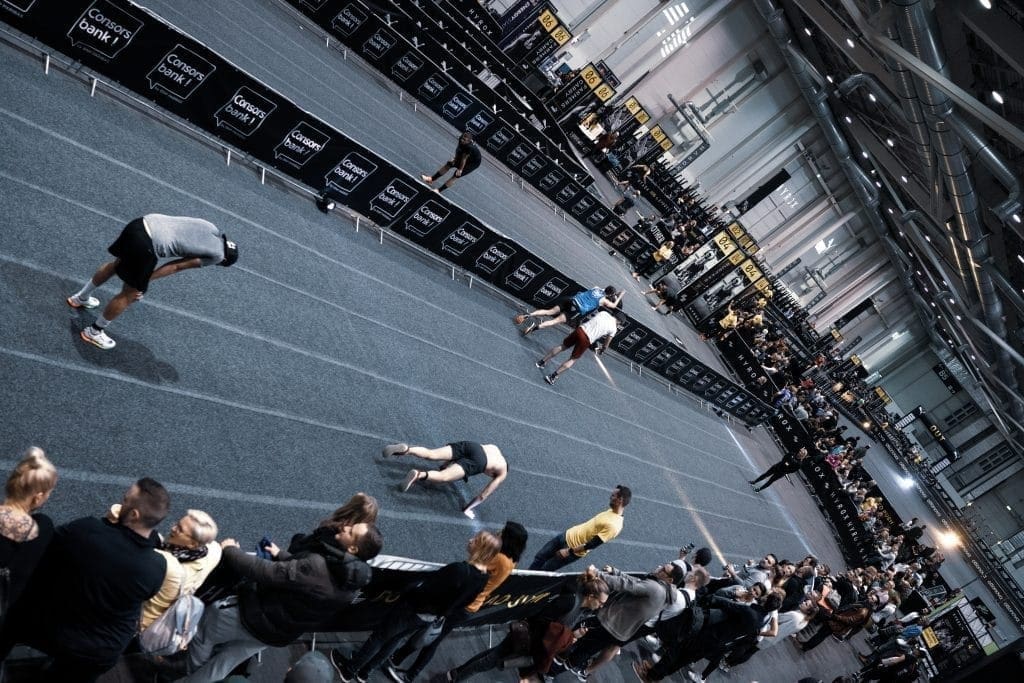 Source: HYROX
HYROX is the perfect competition for everyone who loves to work out, have fun and push their boundaries.
Are you a team athlete, a runner, a triathlete, an obstacle racer or a CrossFit® enthusiast? Or are you a fitness lover and the gym is your playground? Then HYROX is your sport!
At every event, from the USA to Germany, all the participants always have incredibly mixed backgrounds, from marathon runners to CrossFit® athletes.
WHY YOU MUST TRY IT
HYROX is a Great Way to Test your Fitness
At every HYROX event you get the chance to test your fitness against yourself and others if you wish. Your time will be logged with a timing chip and you will receive an individual finishing score with comparable results through the HYROX Global Rankings across all events (Singles or Doubles), divisions (HYROX Women/Men, HYROX Pro Women/Pro Men) and in each age group.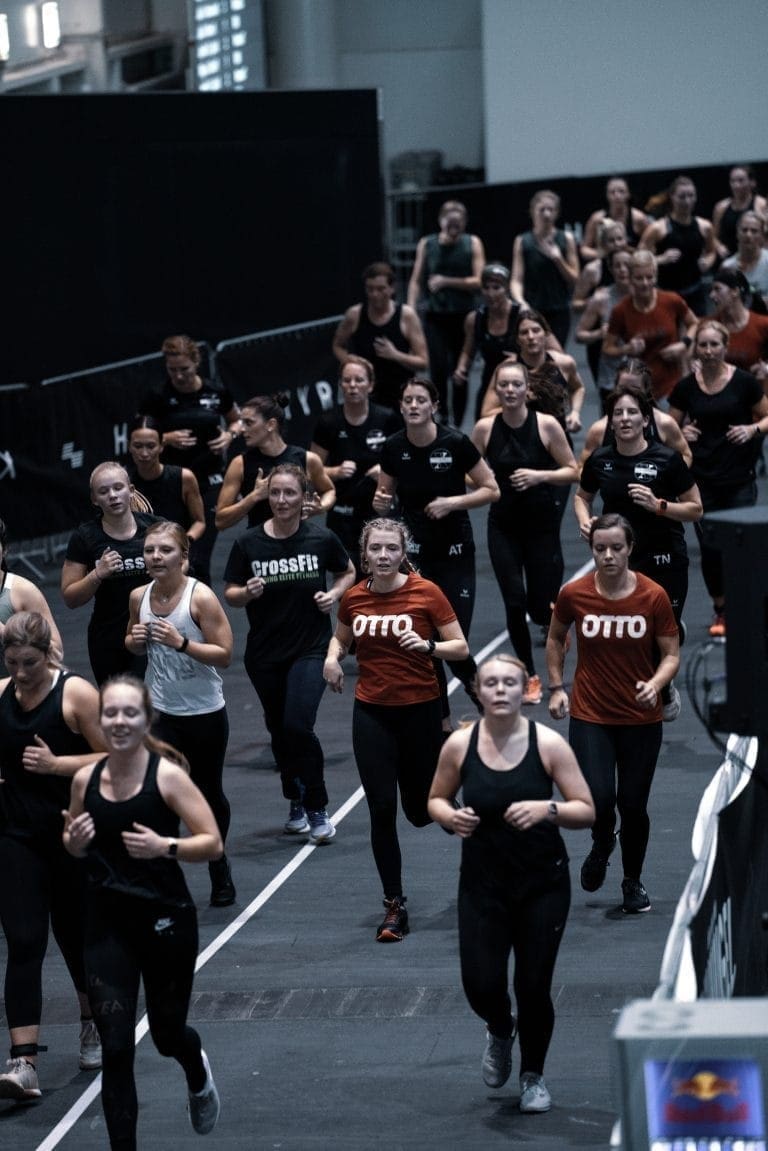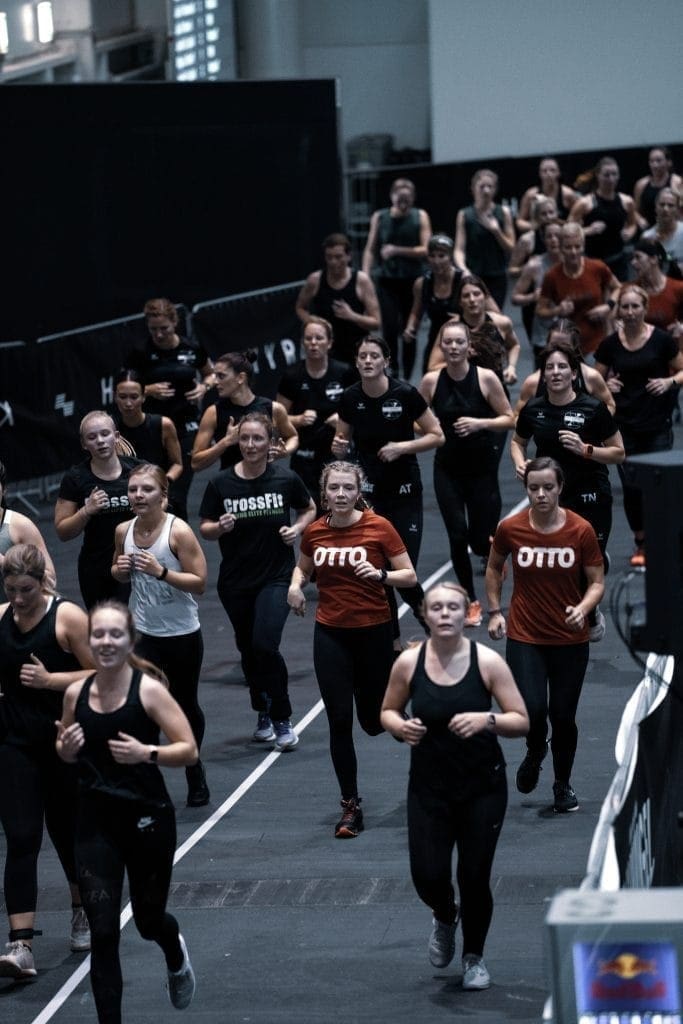 Source: HYROX
If you are so inclined, you will be able to see how your performance stacks up against many other athletes from all over the world.
Each season culminates with the HYROX World Championships, where the athletes with the fastest times from each division in each city go head-to-head. In 2020, the World Championships will take place in Berlin, Germany on 4/4/20.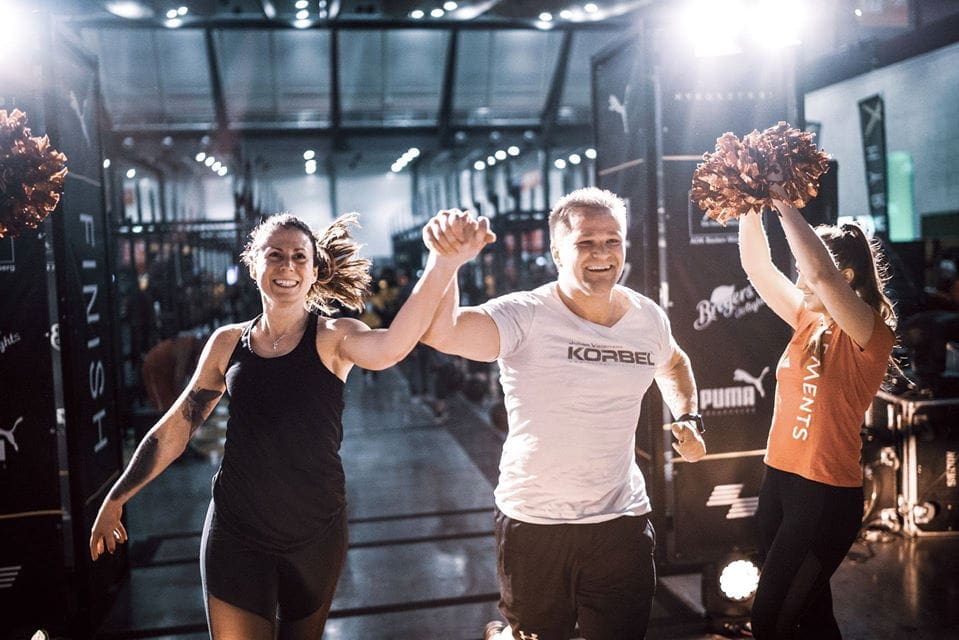 Source: HYROX
HYROX is Fun
Every HYROX event is hugely fun. There is always an incredibly supportive atmosphere and a great community feel.
Why not try competing with a friend in the Doubles competition? Share the fitness and fun and spur each other on as a team together.
Put your fitness to the test now
However you perform and wherever you or your team places, you can be guaranteed to have a great time.
HYROX Allows you to Compete whichever way you like
HYROX allows you to challenge your friends or compete as a team.
Sign up as a doubles team with your gym or box buddy, best friend or partner and race in any one of the following HYROX Doubles Divisions:
Men/men
Women/women
Co ed team
You and your teammate race together tag teaming each workout.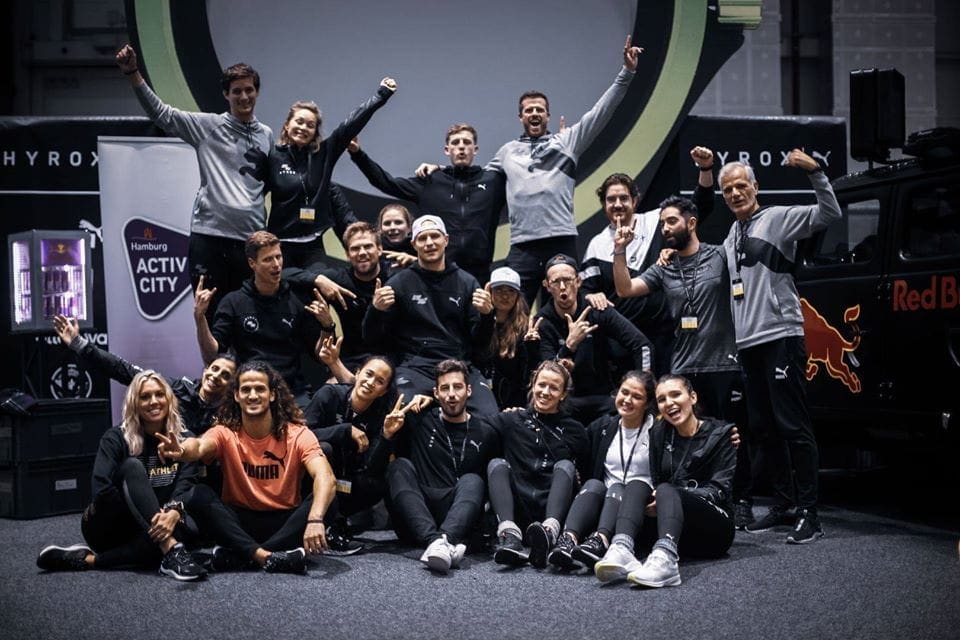 Source: HYROX
This means you can support each other and split up the workouts as you choose, based on your individual strengths.
This also adds a unique tactical element to each workout if you chose to tackle it this way. Are you great at wall balls but suck on the sled pull? Get tactical and divide up the workload between your team to ensure the best time possible.
Additionally, it means that you can balance the fitness levels of all your team members accordingly.
HYROX is indeed designed for every body. Whatever size you are, age or fitness level, HYROX will allow you to compete and enjoy yourself.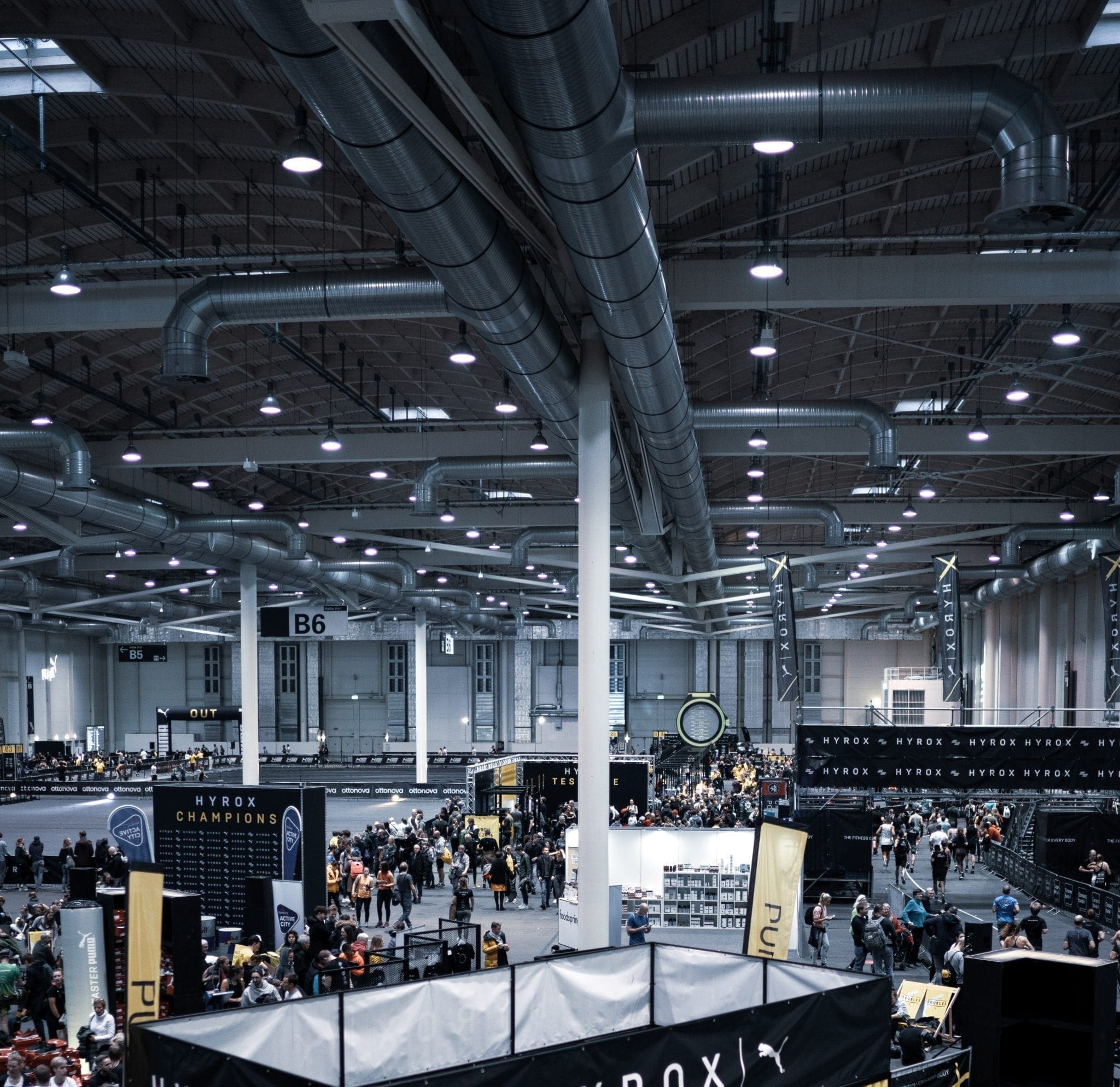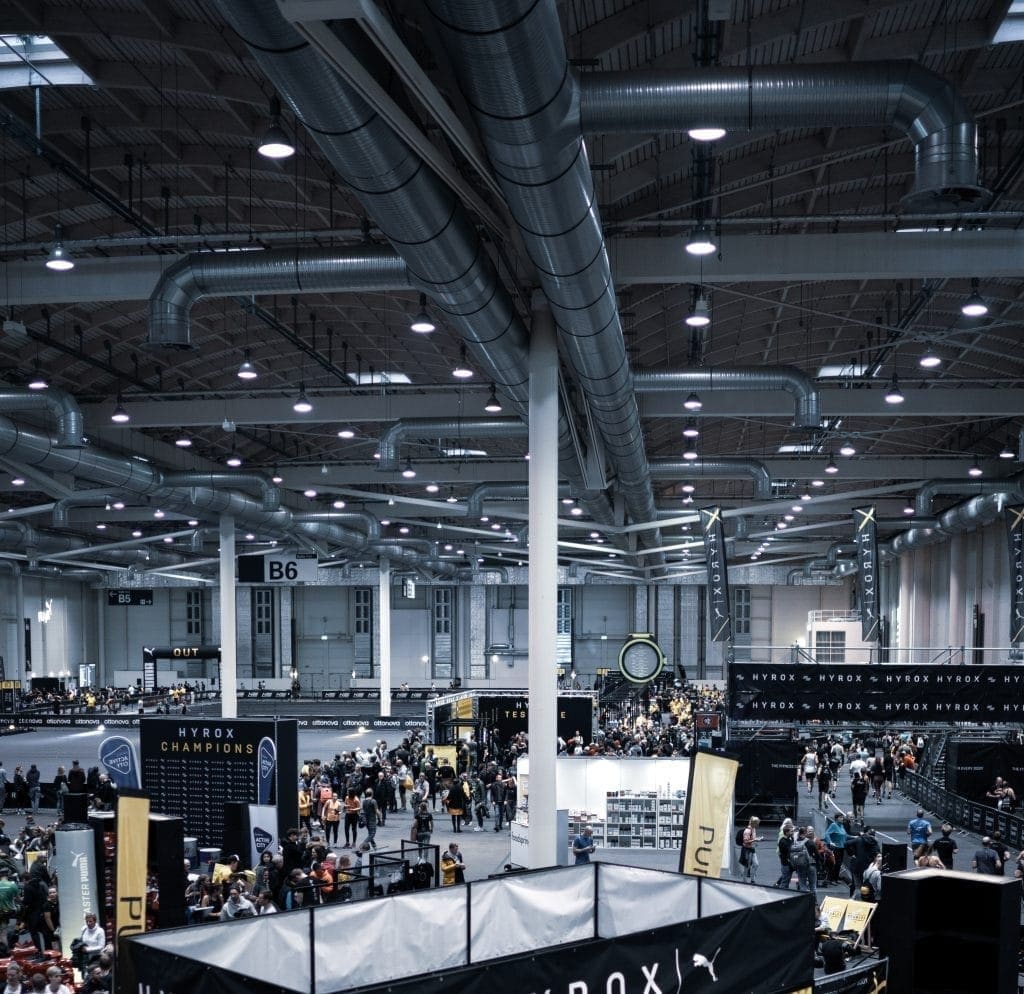 Source: HYROX
The mixture of functional rounds test many different aspects of your fitness, from pulling strength or explosive power right through to mental grit and jumping ability.
FIND AN EVENT NEAR YOU
We have passed into the beginning of a brand-new decade, so now is the perfect time to step up your game and try something new. Whatever your background and athletic discipline HYROX has something to offer you. A challenge, a great day out and a fantastic fitness experience. Get involved now.