'I feel so lucky to be a part of a sport that offers true gender equality like no other.'
You walk into any box around the world and you'll find men and women fighting for fitness together. Hitting the WOD with your community is pretty much what I live for and I can ultimately say it's like no other gym experience I have ever had.
In Crossfit there's no such thing as a male or female WOD, we all do the same workout and we all experience the same pain. All men and women have a natural respect for one another taking part in this sport and watching this formulate across the globe makes it even more phenomenal.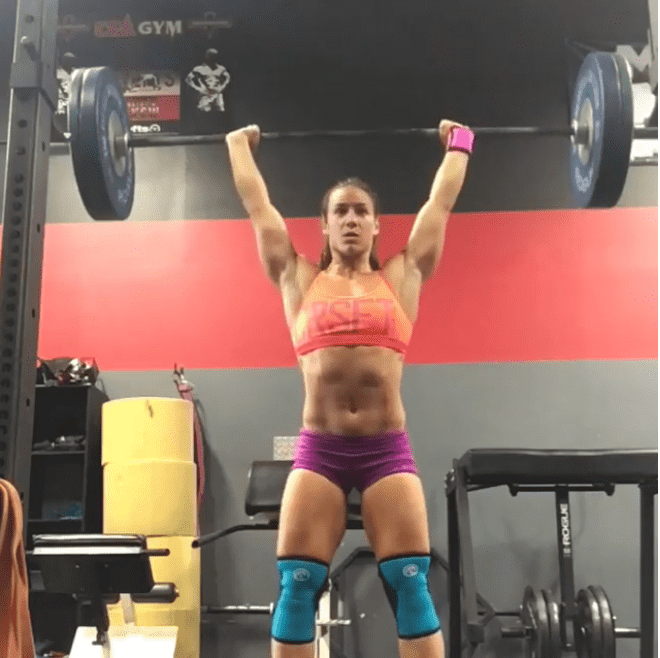 If we turn back time to the first ever Inaugural Crossfit Games in 2007 which saw just over 70 athletes compete to more recent Games where we have teams, individuals, masters and teens entered and battling it out, you begin to realise how far this sport has grown, and how much it can develop in the future.
GENDER EQUALITY
But it's not just Games athletes that feel the hype from this sport, our everyday box members are working just as hard to achieve their personal goals and it's their passion and love for achieving them that makes this sport equal to both men and women, no matter what level of fitness.
Gone are the days of grinding on the treadmill to lose body fat. Crossfit has brought a whole new meaning of fitness to our worlds. Day in day out I see male and female members making more progression and reaching their fitness goals. The determination that comes with the Crossfit community is what makes this sport equal.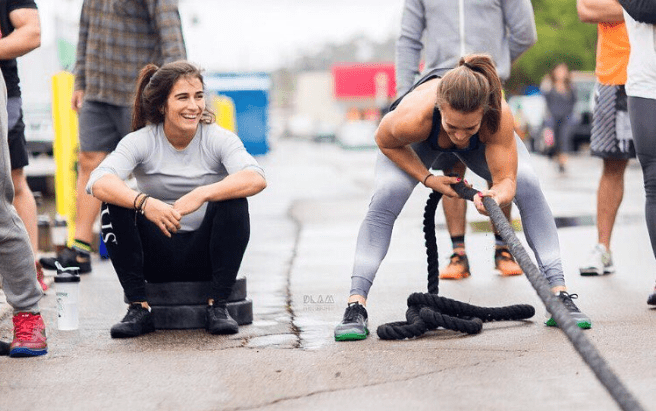 THE EFFECTS OF SOCIAL MEDIA
We're seeing more and more females rise through the ranks in this sport and I honestly believe social media is playing a huge part in participation. We watch, we learn and we're motivated more than ever to live a fitter and healthier lifestyle.
Watching friends around you become this 'strong', 'sexy, 'badass' woman makes it even more inspiring to do it for yourself. It's truly great to see more women recognising and achieving fitness goals alongside the men too.
PERFORMANCE FIRST, AESTHETICS SECOND
But it's the way us females believe we need to look a certain way to perform that fascinates me.
'Social media has forced a visual representation of how you should look but in reality it's how you feel taking part that is the most important aspect to becoming a Crossfit athlete.'
I recently read a great example of this from 2016 female Californian Regional Athlete Jamie Hagiya who has reached her goal to qualify for The Crossfit Games 2016.  She sums it up perfectly.
JAMIE HAGIYA: 'I'm going to address something that has been on my mind a lot lately. It's a hard subject for me since I struggle with body image issues but here goes nothing. My body does not look like all the other CrossFit Games female athletes with crazy ripped abs and zero body fat on their stomachs. I wish I could look like that, but I've come to the realization that this is my body.
I work my ass off in training everyday. I eat clean for the most part, but am human and love to indulge in dessert every now and then. I'm in the best shape of my life and still don't have a six pack. Not even close to a 4 lol. Some of it is genetics and the other part is I could eat less calories to try to look like everyone else. But the bottom line is I need to eat to perform. I can't worry about trying to look like a "Games" athlete because having a six pack doesn't always make for the best athlete. So for anyone who thinks they need to look a certain way to be a Regionals or Games competitor, you don't. Stay on the grind and keep doing you!'
COMPETING IN CROSSFIT
I love how this sport drives anyone to compete; both male and female athletes get exactly the same amount of recognition to push their boundaries and experience the feeling of competing for themselves. Competitions in Crossfit aren't just for the elite; members from all affiliates can take part in all levels of Crossfit.
In Crossfit, both men and women can achieve anything. Unlike any other professional sport I've played there is no centre of attention, no media frenzy on one gender or the other, you're in it together, so keep grinding!