Guilherme Malheiros has done it again. The Brazilian athlete won event 7, his second event win at the 2021 CrossFit Games. He is currently in 7th place overall with 460 seconds.
It seems that if you put running at the workout, Guilherme Malheiros has a chance at winning the event. It happened on event 3, the 550-yard sprint, and it happened again this Friday on event 7.
Guilherme Malheiros Finished Event 7 in 04:51.61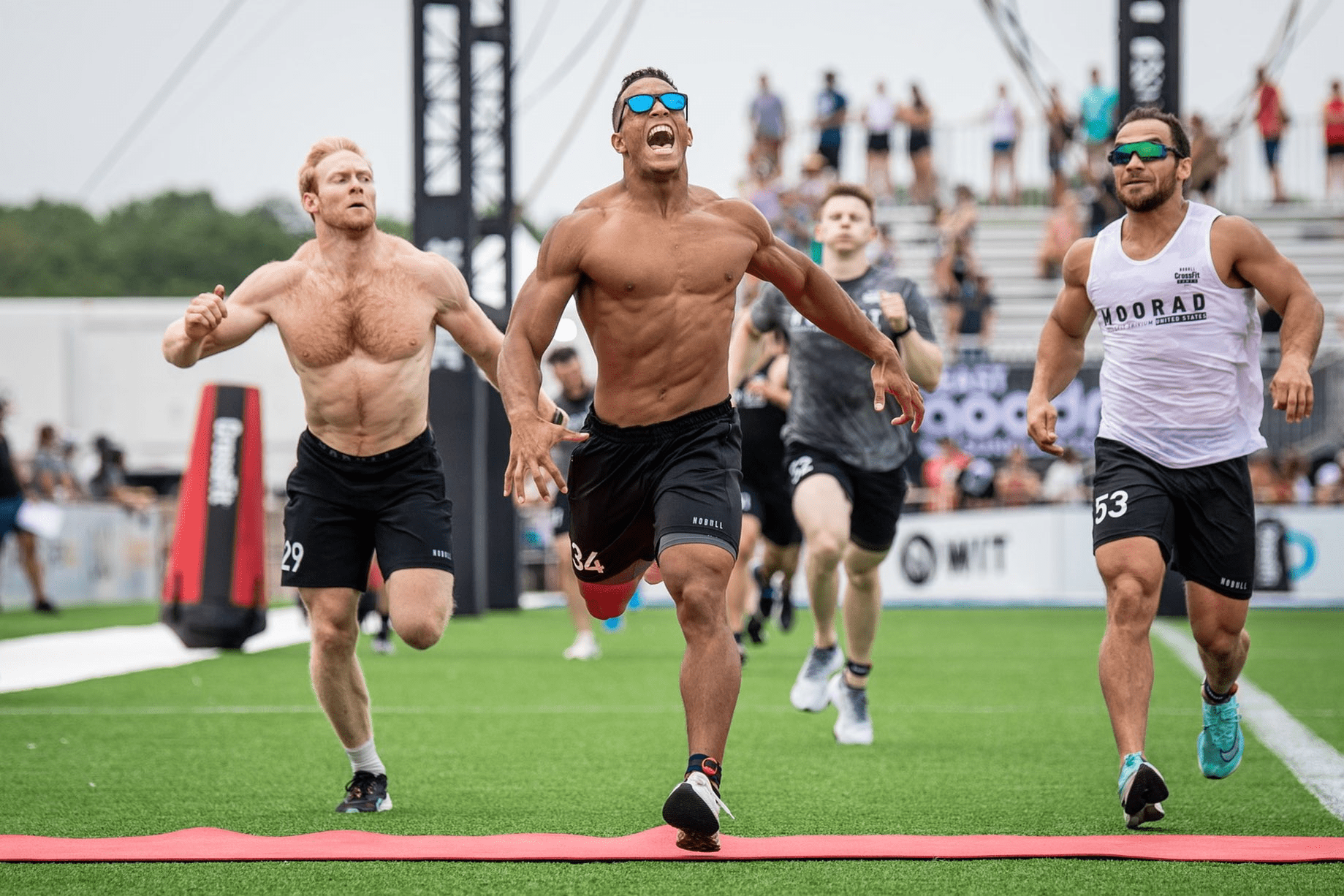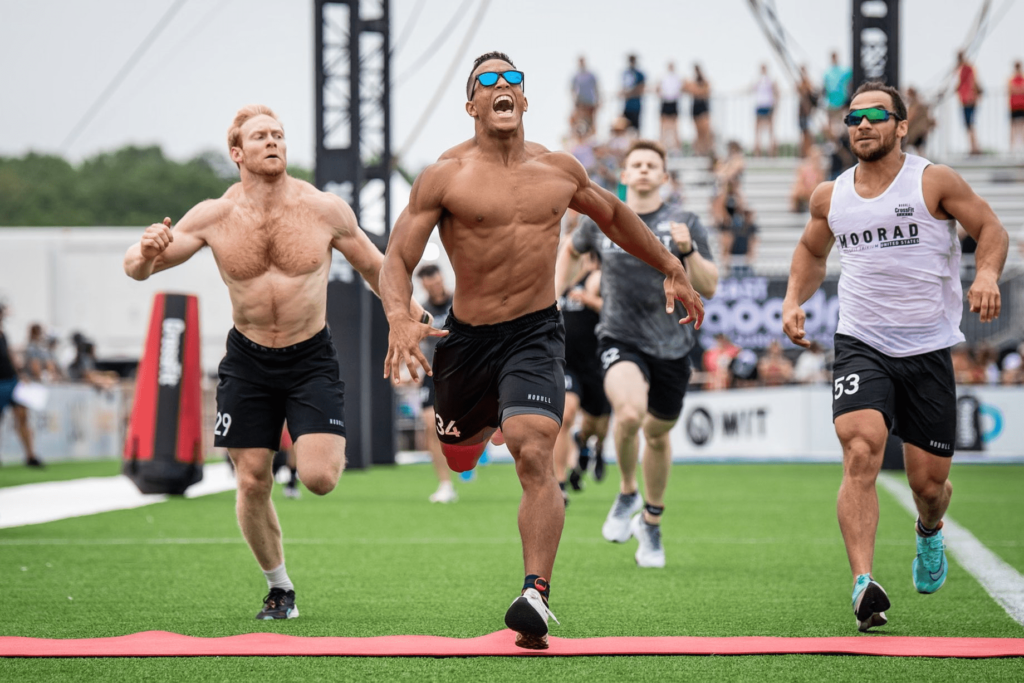 Event 7
5 rounds for time of:
200-m run out of the Coliseum
1 clean
Men: 325 | 335 | 340 | 345 | 350 lb.
Time cap: 8 min.
The Workout
During heat 2, everyone thought Jeffrey Adler destroyed the event by finishing under 5 minutes.
The following heat saw Guilherme Malheiros competing side by side with Noah Ohlsen, Cole Sager, and Travis Mayer, to name a few.
While most athletes were utilising the running outside the Coliseum to recover, Guilherme Malheiros took a different approach and at one point even lapped other athletes during the run. It proved a good strategy.
In the end, Guilherme Malheiros came on top with 04:51.61. Second place was Jeffrey Adler with 04:59.78, followed by Alex Vigneault 05:23.83.
After event 7, the leaderboard looks like this for the top 10 athletes.
| | | |
| --- | --- | --- |
| Position | Name | Points |
| 1 | Justin Madeiros | 571 |
| 2 | Brent Fikowski | 559 |
| 3 | Saxon Panchik | 538 |
| 4 | Patrick Vellner | 531 |
| 5 | Alex Vigneault | 466 |
| 6 | Jonne Koski | 461 |
| 7 | Guilherme Malheiros | 460 |
| 8 | BK Gudmundsson | 449 |
| 9 | André Houdet | 439 |
| 10 | Royce Dunne | 421 |