You know Crossfit, right –the exercise that combines gymnastics, Olympic Weightlifting and other exercises to form intense workouts that make your entire body sore but your brain ecstatic. It has swept the nation, boxes popping up in every town, big or small, around the globe. Just by walking into a box you will see athletes pushing themselves to limits they never thought possible. This form of exercise seems to release the beast inside people!

Knowing that, does Crossfit exclude some people? Of course not! The workouts are able to be scaled or modified, depending on your level of ability. Not everyone at Crossfit can do a full squat clean at 115 pounds, so scale it to what you can do. That's a part of the beauty of Crossfit; the sport accommodates anyone who wants to try it. The videos of the ninety-year-old Grandma doing back squats are used as inspiration to us all. if a senior citizen can do Crossfit, certainly a teenager can keep up!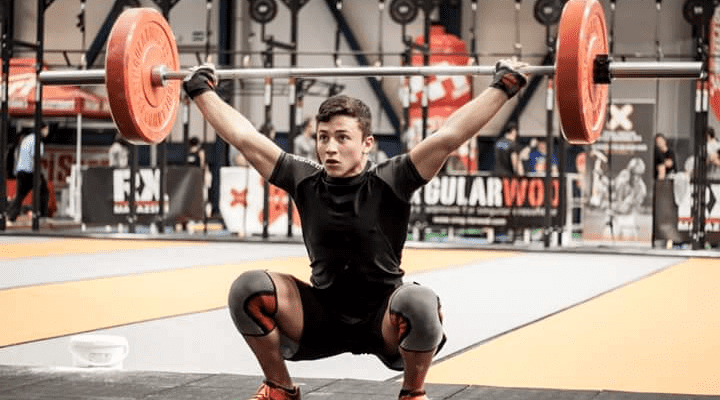 There is no discrimination against teens in CrossFit. In fact, the CrossFit Games and Open has a teenager division exclusively so teens can rank against other people their age. They are all welcome.
So why don't more teenagers join? Perhaps because they are busy with after-school sports and homework, or maybe (like most teenagers) the very thought of a gruelling workout that makes every inch of your body sore scares them. Well, do not be afraid. CrossFit is a fun environment to work out in. Here are ten reasons why all teenagers should do (or at least try) CrossFit:
1. TO STAY IN SHAPE
Crossfit promotes being in shape and being "the Fittest in the World." (If you go to the games, that's your winning title). But even if you just want to work out at a local box, the lifestyle it promotes is healthy. The workouts consist of gymnastics work and Olympic lifting, something that works different muscles in your body and therefore keeps your entire body in shape.
2. TO BUILD FRIENDSHIPS AND RELATIONSHIPS WITH PEOPLE IN YOUR COMMUNITY
When joining a box, you often do not think about this aspect, that the people there will become part of your life. The people at Crossfit share the same knowledge of knowing what WOD and AMRAP means and the joy of finishing a tough workout with an amazing time. The people where you work out all want to get fit too, but are also probably very friendly. They can help you reach your goals. Who knows, you might even find a box buddy!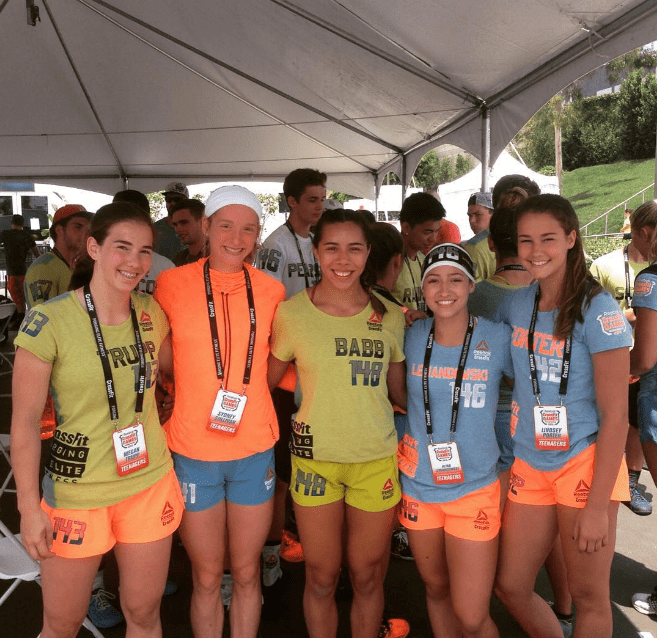 3. AS A STRESS RELIEF
Being a teenager means you attend some type of school, which means quizzes, tests, essays, and exams. Stress builds up and has negative effects on our bodies. On top of that, most teenagers like to procrastinate. So why not eliminate toxins and procrastination by going to the Box to work out? At the gym you can take your mind off of the worries of school and social activities and replace it with the thought of beating a personal run or lift record.
4. TO PROMOTE LONG TERM HEALTH
By starting CrossFit at a young age, you are training your brain to enjoy fitness and good health. These values will stay with you as you age. Many Crossfitters also enjoy a paleo or similar diet that focuses on eating to perform and remain healthy. By learning the importance of eating protein, you are also promoting good, long term health for yourself.
And for the ladies only: The varied movement of Crossfit exercise helps ease the pain of menstrual cramps. Crossfit moves increases blood circulation, which reduces cramping. So instead of lying in bed and eating chocolate, get up and go to Crossfit and move around.
5. TO CHANGE YOUR MINDSET
Before starting Crossfit, there are many "can't" moments in life. But by doing this hardcore form of exercise, you are pushing yourself to the limit and showing yourself that you CAN. You are breaking down invisible barriers and overcoming obstacles. Even in your everyday life, you see yourself having more of a "can" attitude.
6. TO GAIN CONFIDENCE IN YOURSELF
Crossfit is hard, it is. But if you can do Crossfit, you can do almost anything. To see yourself be able to lift your bodyweight — or twice your bodyweight — will give you a rush of joy. Crossfit builds confidence and helps you learn to believe in yourself. You may surprise yourself with the weight you are able to lift and gain new insights, as well as be amazed at your own achievements!
7. TO RELEASE EMOTIONS
We have all had those days when nothing seems to go right. Days when no matter how hard you try you are never good enough. Well, instead of taking that anger out on other people, take it out on the weights at the gym. Do those slam balls like you mean it conversely, if you have had a day where you seem on top of the world, go into the gym and hit a new PR.
8. REASONS FOR TEENS: FOR VISIBLE RESULTS
Of course all this working out has a reward. And that reward is the way you will look and feel after your hard work. Your legs and arms may get bigger, but that is muscle that you've built from hours at the gym. Not only will you look great, but your performance levels will rise, and you will be lifting heavier weights in no time. You will also be a lot more ripped than your friends!
9. TO BECOME TOTALLY BADASS!
When you can lift as much as that ripped thirty-year-old, you are badass. If you are able to keep up in workouts with the adults around you, you are good at what you do! And better yet, you will not be the only person to realize that. The adults around you will recognize that you are just as good as they, and some might even say to you, "You're pretty badass!"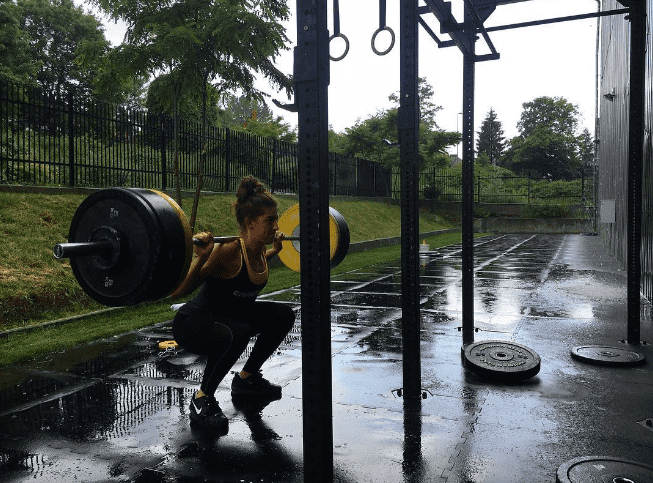 10. ITS FUN
You might need to re – read this one. Exercise = fun? How can this be? with the constantly varied WOD's, you can never guess what the WOD will be. There is never leg day, leg day, leg day, and another leg day. You are constantly working out every part of your body with every warmup, strength training, and WOD. The workouts also have different types of movements, some that you may not be able to experience at a regular gym. Crossfit IS fun!
Now go out and find a box and work out those WOD's.