Hunter MacIntyre was one of the most controversial athletes at the 2019 CrossFit Games after accepting a Wild Card invitation.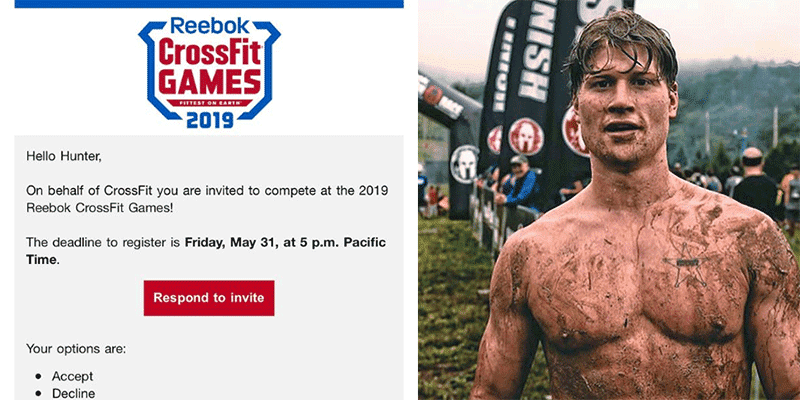 "It's Put Up or Shut Up Time" – Hunter McIntyre Gets Official Invitation to the Games
Former CrossFit Games Champion Ben Smith was the only other athlete to receive a Wild Card Invitation.
Defending the Wild Card during the pre-Games press conference, Greg Glassman described MacIntyre as "a cute kid with a big mouth – I like him".
Hunter passed the first cut but was eliminated after the second workout after struggling on the handstand walks. He recently wrote:
"CrossFit games 2019 has been the first time I've been knocked out of competition since high school wrestling. It was tough to stomach at first but I quickly realized that this is a blessing. My first professional spartan race I missed my spear and I lost my shoe in the mud. I quickly went home to double down on all my training and focus to make sure that would never happen again. If you catch the hint…. this won't be my last time at the CrossFit games! Thanks to everyone who has been a part of this journey LONG LIVE THE WILDCARD"
https://www.instagram.com/p/B0yJXmIHwLJ/
McIntyre's athletic accomplishments include:
six-time Obstacle Course Racing World Champion
four-time Obstacle Course Racing National Champion
three-year Steve Austin's Broken Skull Ranch Champion
two-time Tough Mudder X Champion
What did you think about the Wild Card invitations and the cuts at The 2019 CrossFit Games?