Join us on 17-18 October to be a part of the thrilling race between outstanding athletes for a spot on the podium.
The finalists will be selected at the end of the online qualifiers.
The Online Qualifiers for Istanbul Throwdown will consist of 3 workouts. Top 5 Elite men & women athletes at the end of the online qualifiers will receive €500 each in additional prize money on the condition that they register for the finals.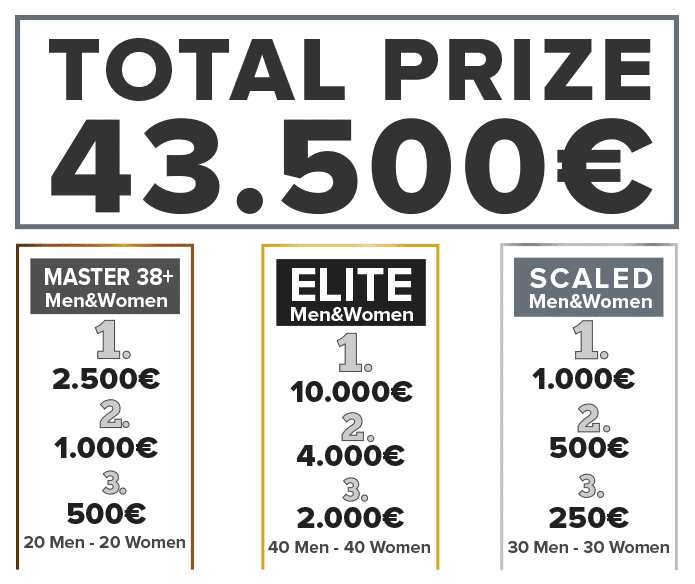 The announcement dates for these workouts are:
August 28,  September 5 and September 11, 2015.
Official website: Istanbul Throwdown 2015
Venue: Ataköy Aslı Çakır Alptekin Athletics Arena
Date: 17-18 October 2015
180 athletes in six categories will compete at the finals.
40 Elite Women 40 Elite Men
20 Master Women 38+ 20 Master Men 38+
30 Scaled Women 30 Scaled Men
The online qualifiers
The workouts will be announced on the official website of Istanbul Throwdown on the following dates (photo below). Athletes are required to do the qualifier workouts at a CrossFit Affiliate under the supervision of a coach and have their scores approved by coaches via WODCAST. Only approved scores will appear on the scoreboard.

Ruled by 120 kaisers and emperors through history, Istanbul served as the capital to three major civilizations under the succeeding names of Byzantium, Constantinople and Istanbul. Countless historical artefacts dating back to the Roman, Byzantine and Ottoman Empires join forces with the unmatched natural beauties of Istanbul to create a unique spectacle. In addition to being Turkey's largest and most popular city, Istanbul also embodies a civilization rich in arts and culture.
The Topkapı Palace, Hagia Sophia and the Blue Mosque, the Grand Bazaar, the Basilica Cistern and the Sightseeing Tour of the Bosporus are among the must-see highlights for any visitor in Istanbul. Istanbul boasts two airports. While one of the airports, Sabiha Gökçen, is located on the Asian side of the city, the main hub is the Atatürk Airport located conveniently in Yeşilköy for easier access to the event venue Aslı Çakır Alptekin Athletics Arena. Both the subway and the metrobus offer easy access to the athletics arena (Bakırköy-İncirli stop).
Are you convinced this is cool? Then make sure to get one of the 180 spots for this big event and register here!