All scores have now been sent in by the athletes competing in the Open, and this is how the leaderboard looks thus far. Although there may be some minor changes based on video verification, it is reasonably safe to assume that this is the general shape for the CrossFit Open in 2019
CrossFit Inc "Scoring validation for 19.5 closed at 5 p.m. PT, March 27. The video verification process for Games qualifiers out of the Open will take place during the month of April. Declarations of National Champions and invitations to the 2019 Reebok CrossFit Games will be sent by May 1."
FEMALE COMPETITION
After pulling out of the 2018 Games due to injury, Sara Sigmundsdottir is back! These five performances follow her win at the CrossFit Sanctional Event Strength in Depth.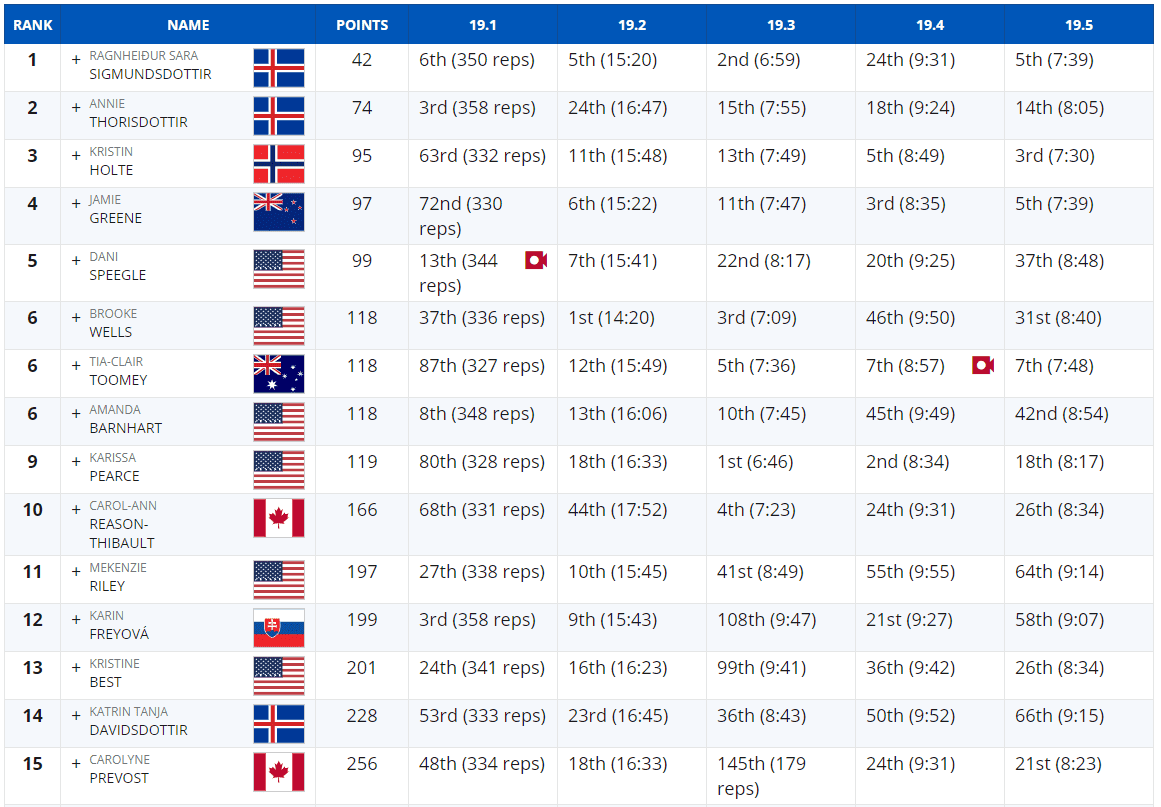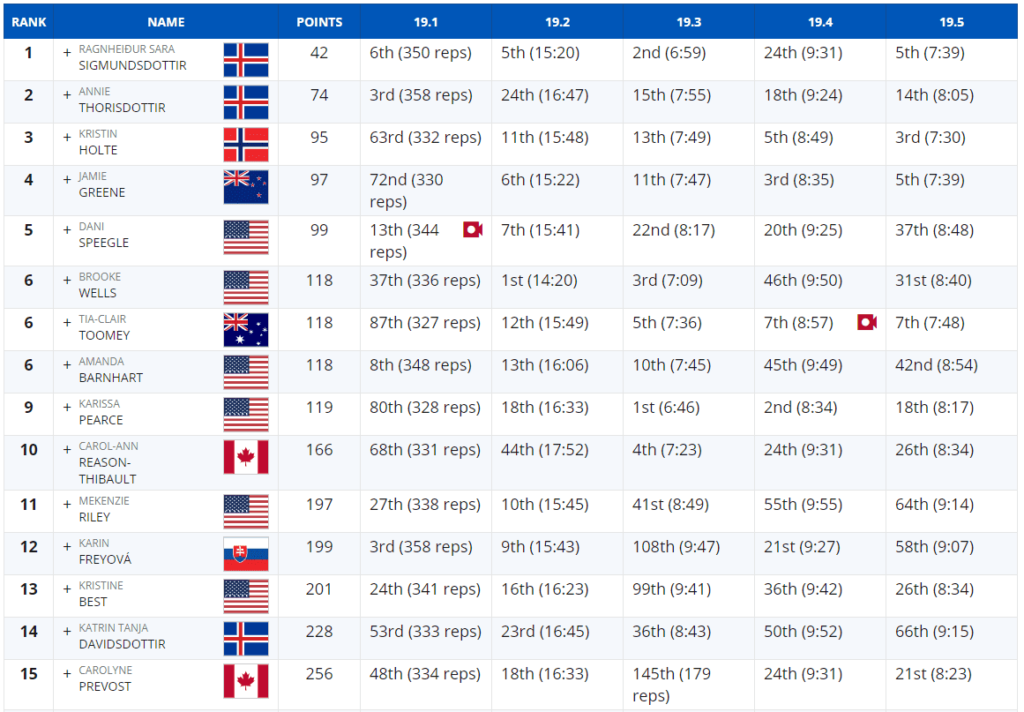 https://www.instagram.com/p/BuSGvWHlfAD/
MALE COMPETITION
Mat Fraser seems completely incapable of losing anything. So far he dominated The Dubai Fitness Championship, won the Open Announcement that he participated in and finished first in 19.3.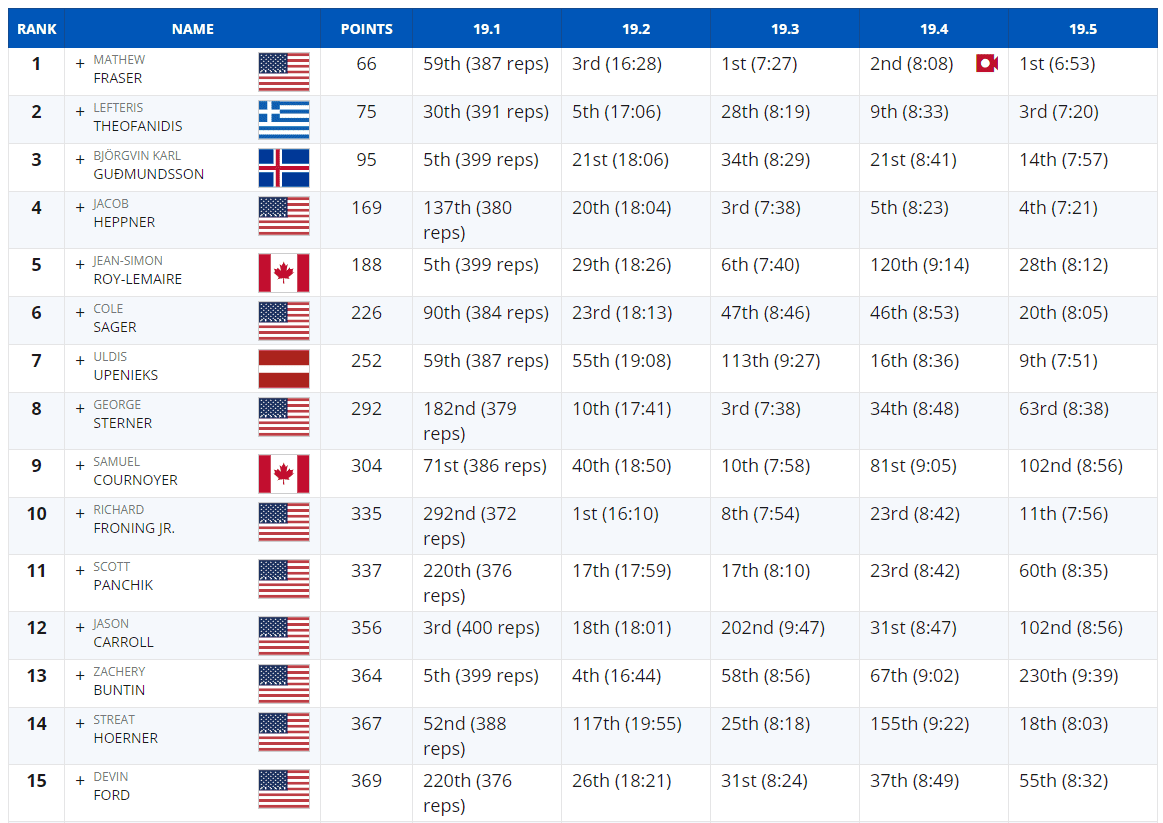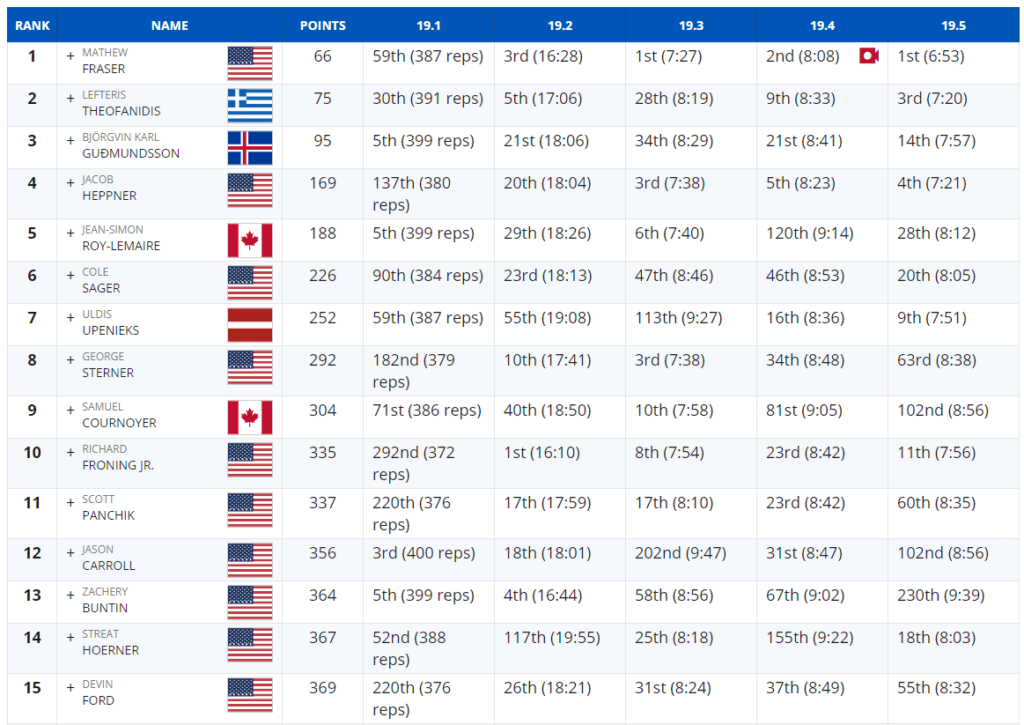 https://www.instagram.com/p/BvCm1Vdg9Hw/
THE OPEN: QUICK STATS
This five-week, five-workout competition is held in CrossFit affiliates all around the world. The Workouts are released online each Thursday, and athletes have until the following Monday to submit their scores. Anyone who's at least 14 years old can sign up and join in the first stage of the CrossFit Games season.
In 2016, 324,000 athletes participated in the worldwide CrossFit Open—the first stage of competition. From there, 260 athletes—40 men, 40 women and 30 teams of 6—moved on to eight Regional events where the top five in each category would earn an invitation to the Games.
in 2017 there were more than 380,000 participants in the CrossFit Open.
In 2018, 429,157 athletes completed at least one workout from the CrossFit Open