Mat Fraser has methodically won Event 4 of The Dubai CrossFit Championship.
DUBAI CROSSFIT CHAMPIONSHIP – EVENT 4
5 minutes to establish a 1RM Snatch
THE ACTION FROM THE FLOOR
In the prior heats South African athletes Ruan Duvenage and Jason Smith both tied at the top with 136kg on the bar. Griffin Roelle from CrossFit Dwala hit 135kg as well in an earlier heat.
Smith put up large numbers with his first lift, opening with 120kg, before working his way up to 136kg. With only seconds remaining he loaded up 140 but missed the lift. 136kg matched his lifetime PR.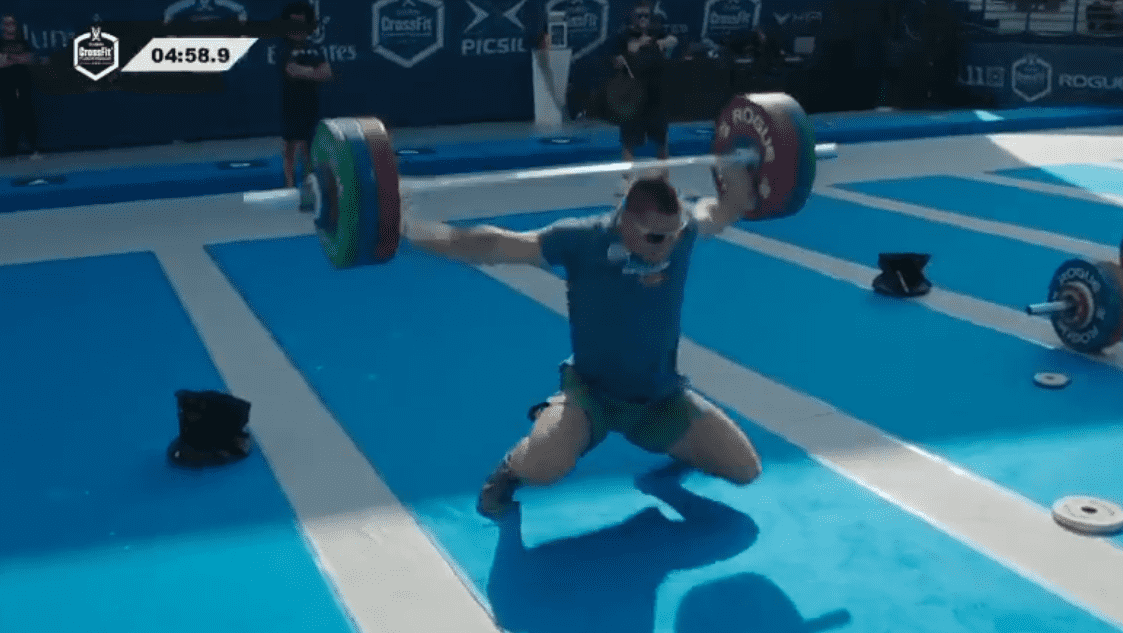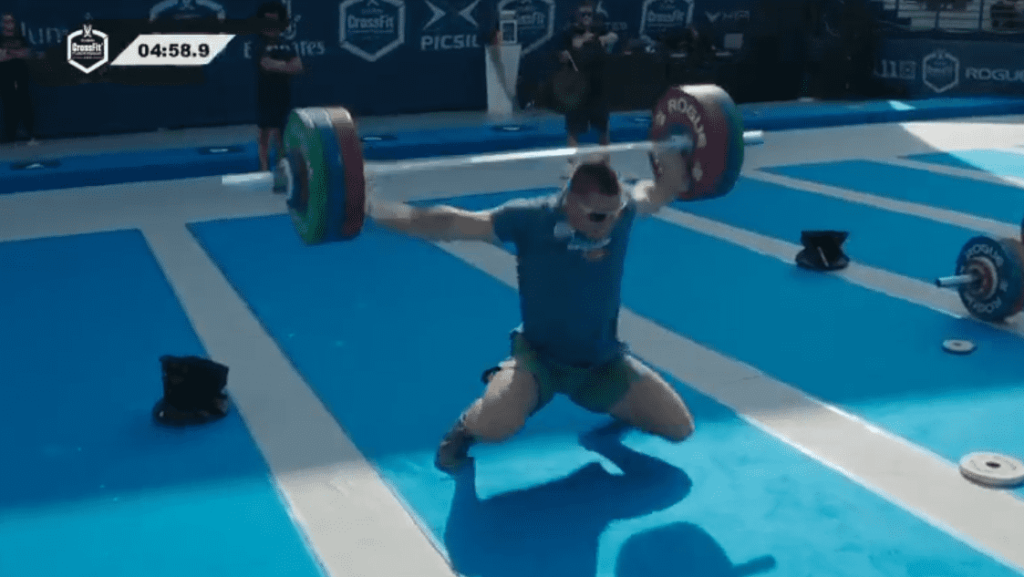 Fraser began at 120kg. He missed the lift at 129kg yet continued on up to 131kg.
Next, he loaded the bar with 136kg, before changing his mind and adding an extra 1kg to bring the total up to 137kg. This intelligent tactical decision allowed him to beat the previous lifts in the most effective way possible. At all times he was acutely aware of all the other athletes around him and exactly what they were lifting.
He composure was calm throughout the lifting period, apart from when one cameraman got in his line of sight to the clock and he shouted him out of the way.
The leader from Day 2, Willy Georges from France, nailed a convincing 135kg, and BK also looked strong and composed.
Mat Fraser "It felt good today so I decided to load up and go for the win"
Click to -32:52 to watch the final heat with Fraser, Mayer, BK and many more.
LEADERBOARD AFTER 4 EVENTS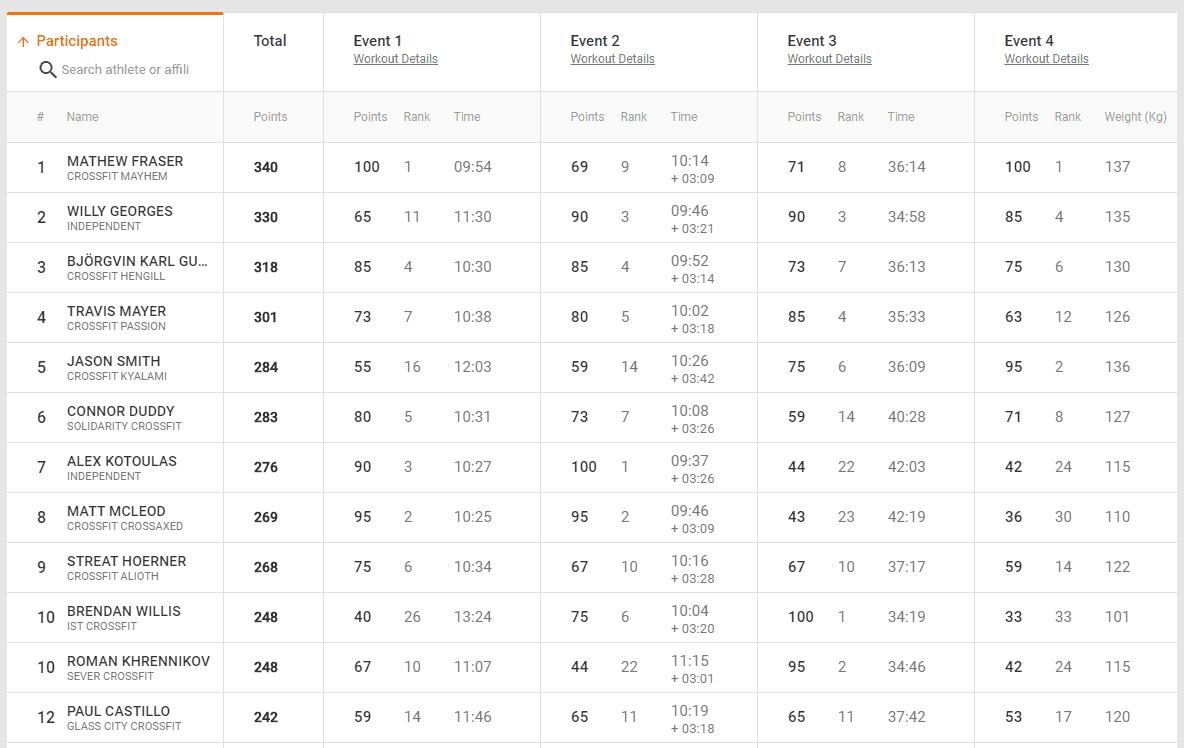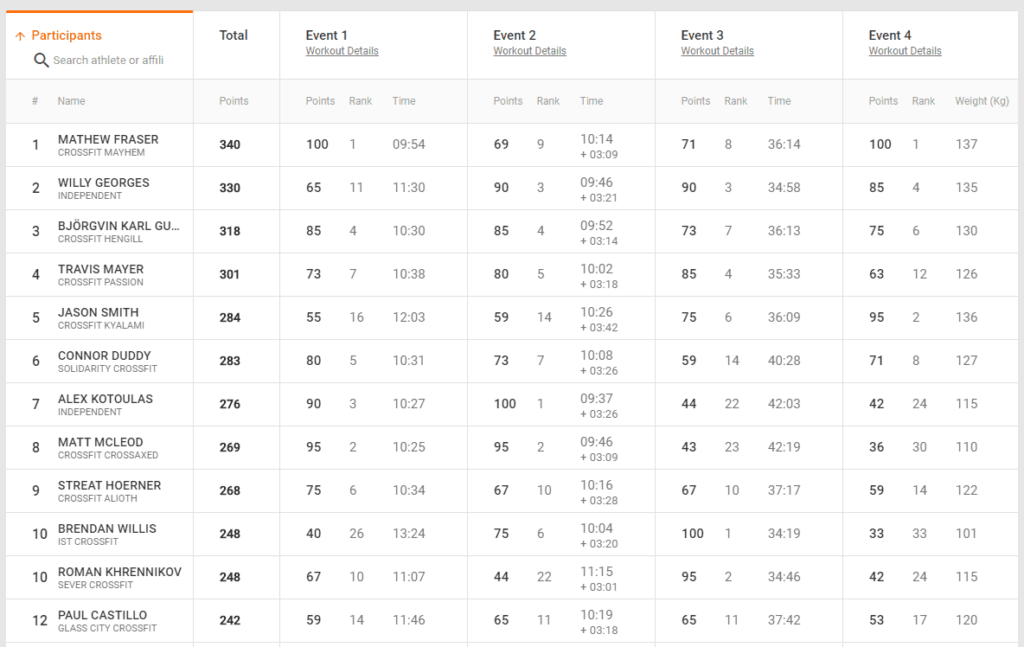 HISTORY OF THE DUBAI CROSSFIT CHAMPIONSHIP
2018
The Dubai CrossFit® Championship is the first CrossFit®, Inc. – sanctioned event in the world rewarding the first place male, female and team competitors with a qualification to the 2019 Rebook CrossFit Games®.
2016 – 2017
Expanding on the previous success of the event, the introduction of the online qualifier allowed the Dubai CrossFit® Championship to reach more athletes than ever before. In 2017 we welcomed a total of 72 athletes from 19 different countries representing four continents, including 32 CrossFit Games® athletes.
2012 – 2015
Prior to the online qualifier athletes were required to travel to Dubai and compete across multiple gyms and venues to earn a spot to the finals a week later which provided a great platform for the local fitness community to thrive and compete amongst themselves and set the stage for the years to come.