Mat Fraser won Events 7, 8 and 9, adding 300 points to his already impressive lead. Going into Event 10 he had 835 points. BK Gudmundsson was in second had 733 points.
Fraser then went on to win Event 10 as well, earning himself another 100 points. He finished with a total of 935 points.
Mat Fraser 935
BK GUdmundsson 823
Willy Georges 798
Travis Mayer 766
Roman Khrennikov 716
Streat Hoerner 712
Jason Smith 681
Connor Duddy 664
Paul Castillo 648
Ruan Duvenage 646
Event 10 was as follows.
Event 10
13 Minute Time Cap
4 rounds
6 Bar muscle-ups
3 Devils press (85lbs/55lbs)
3 rounds
15 Toes-to-bar
60 Double-unders
2 rounds
30 Wall balls
5 Cleans (100kg/70kg)
Then
20m OH lunges with 1 dumbbell (10m right/10m left)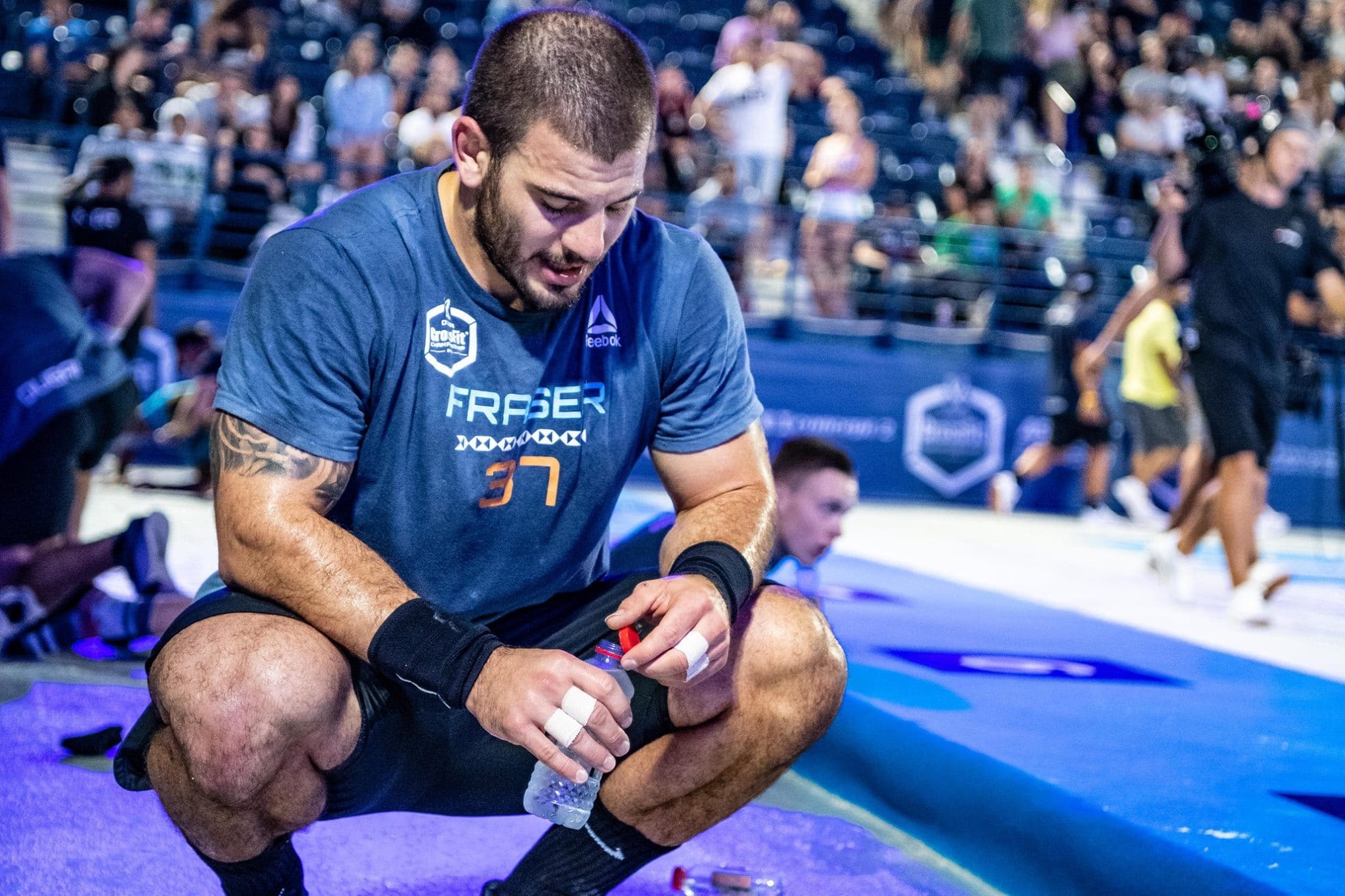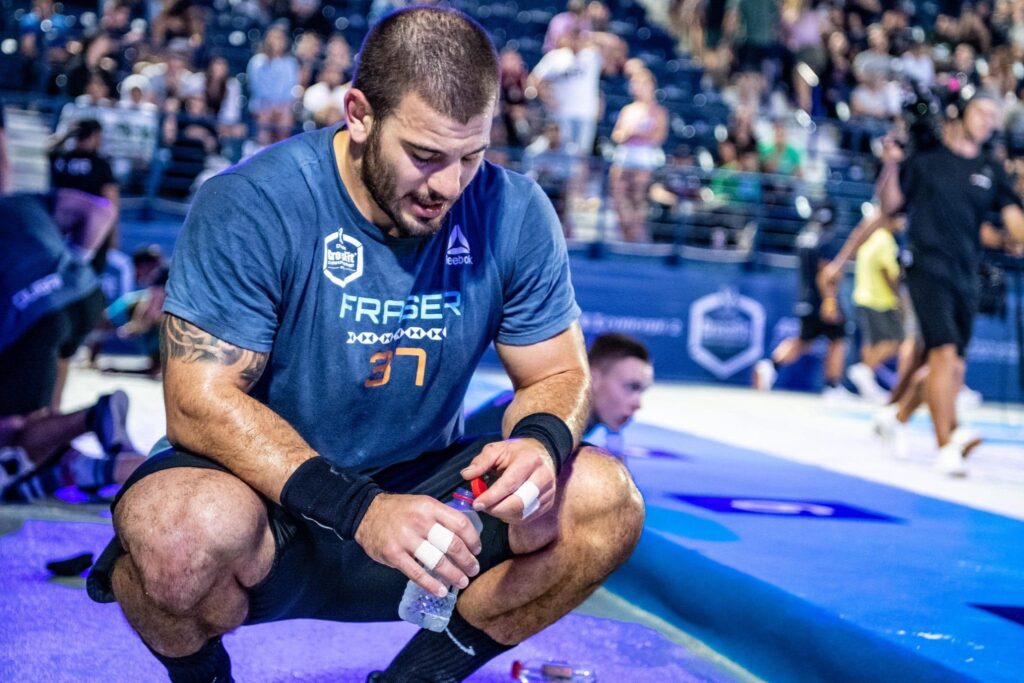 EVENT 7
For Time
9 Minute Time Cap for Women
8 Minute Time Cap for Men
9 Rope climbs
40m Handstand Walk
6 Rope climbs
40m Handstand Walk
3 Rope climbs
40m Handstand Walk
EVENT 8
For Time (3 Minute Time Cap)
20m Sandbag carry (150lbs/100lbs)
12/10 Burpee box jump overs (24/20)
30/20 cal Assault Bike
12/10 Burpee box jump overs (24/20)
20m Sandbag carry (150lbs/100lbs)
EVENT 9
For Time (6 minute time cap)
15 snatch 90kg / 60kg
15 clean & jerk 110kg / 80kg
HISTORY OF THE DUBAI CROSSFIT CHAMPIONSHIP
2018
The Dubai CrossFit® Championship is the first CrossFit®, Inc. – sanctioned event in the world rewarding the first place male, female and team competitors with a qualification to the 2019 Rebook CrossFit Games®.
2016 – 2017
Expanding on the previous success of the event, the introduction of the online qualifier allowed the Dubai CrossFit® Championship to reach more athletes than ever before. In 2017 we welcomed a total of 72 athletes from 19 different countries representing four continents, including 32 CrossFit Games® athletes.
2012 – 2015
Prior to the online qualifier athletes were required to travel to Dubai and compete across multiple gyms and venues to earn a spot to the finals a week later which provided a great platform for the local fitness community to thrive and compete amongst themselves and set the stage for the years to come.