To mark the 5-year anniversary of the webshop, Reebok is giving you 25% off everything including Nanos, lifting shoes, shorts, shirts, tops and other gear with this pre-sale voucher code especially for Crossfitters:
RBKVIP
This is valid from Tuesday 25th – Wednesday 26th  and gives you the chance to get in quick before the official sale begins!
Simply enter the code at the checkout.
The official Reebok CrossFit sale runs from Thursday 27th – 31st, and the discount code will be displayed on the website. This is going to be big, so make sure to grab your gear before it starts selling out!
THE REEBOK CROSSFIT PARTNERSHIP: PUSHING FITNESS TO NEW LEVELS
The first CrossFit Games took place in 2007 out on a dusty, sun baked Aromas ranch in California. It was a chance for friends to throwdown and test their fitness against one another. Soon after, in 2010, Reebok signed a long-term deal with CrossFit and a partnership emerged that would grow to span the entire globe and reshape the fitness industry.
What binds these two together is the joint commitment to pushing the limits, redefining fitness and helping every individual to grow and improve themselves – providing they are willing to put in the work. CrossFit provided the methodology and Reebok created the gear. They refined and improved their clothing and various iterations of the iconic Nano shoe to perfectly suit the physical demands of our tough, rewarding and rapidly expanding sport of fitness.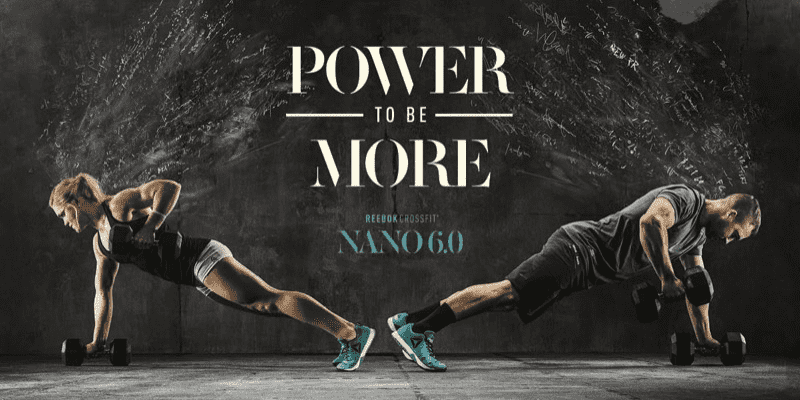 THE EVOLUTION OF THE REEBOK NANO
The Reebok CrossFit Nano is a manifestation of this ongoing partnership. Over the 6 different versions, the CrossFit community has witnessed a shoe that was designed for Crossfitters, by Crossfitters, and so the exact needs were intrinsically understood right from the beginning.
With the 6.0, you have the best Nano yet. The designers combined the most popular elements of all the previous models, then upgraded all the features. The Reebok CrossFit Nano 6.0 looks like the Nano 2.0, fits like the 4.0 and performs like an improved Nano 5.0.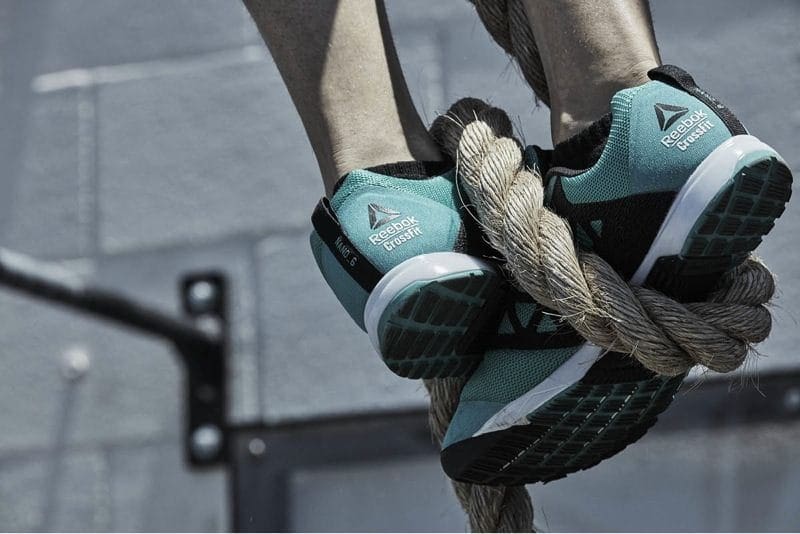 FEATURES OF THE NANO 6.0
Upper infused with Kevlar®helps provide durability and lightweight strength.
Re-engineered anatomical design for a natural and secure fit
Compression-molded midsole for cushion and shock absorption
DuraGrip layer for durable toe protection
Raised outside lug pattern on outsole for greater traction
4mm heel-to-toe drop for a stable platform
Kevlar®, registered trademark of DuPont used under license
FINDING THE RIGHT EQUIPMENT FOR YOUR FITNESS JOURNEY
So why do you do it? The early mornings or late night training sessions? What motivates you to push yourself to succeed, to go beyond the limits of what you thought you were capable of?
I'm pretty sure you don't flip tires or climb ropes during WODs simply to become a better tire flipper or rope climber. You do it to become a better human, a fitter, happier, more dedicated individual that is part of a huge worldwide community.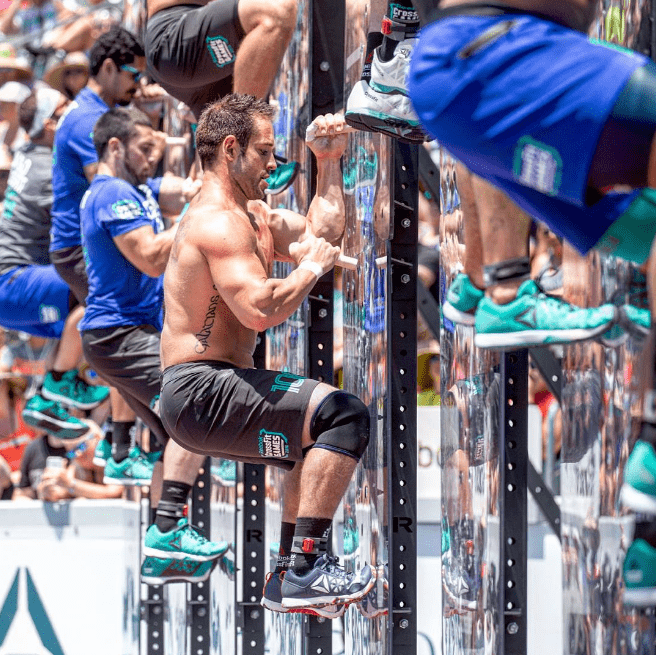 It doesn't matter about the fitness level you started with, because you already realise that your training has helped to improve your discipline, courage, mental and physical strength, persistence, skill and resilience. Reebok design shoes and clothes especially for this journey, to give you what you need to stabilise every lift and maximise each WOD.
The average human has 25,915 days on earth, so how will you spend your time? How will you honour the body that you've been given?
This offer ends on Monday 31st October, so don't miss your unique opportunity to get 25% off your next pair of Nanos, lifters or new Reebok CrossFit gear.