High intensity athletes understand the difficulty of finding a silicone ring that is breathable and doesn't stretch out within just a few days, but using a traditional, metal band is even worse. Traditional bands put athletes in constant danger of pain, or worse, intense damage, possibly even the loss of a finger. Your ring itself also can be damaged or lost during intense workouts, so most athletes end up forced to leave their rings at home.
That is… until now. 4x "Fittest Man in the World" Rich Froning collaborated with Groove Life to create a silicone band that shatters every perceived silicone ring stereotype – the Mayhem Ring.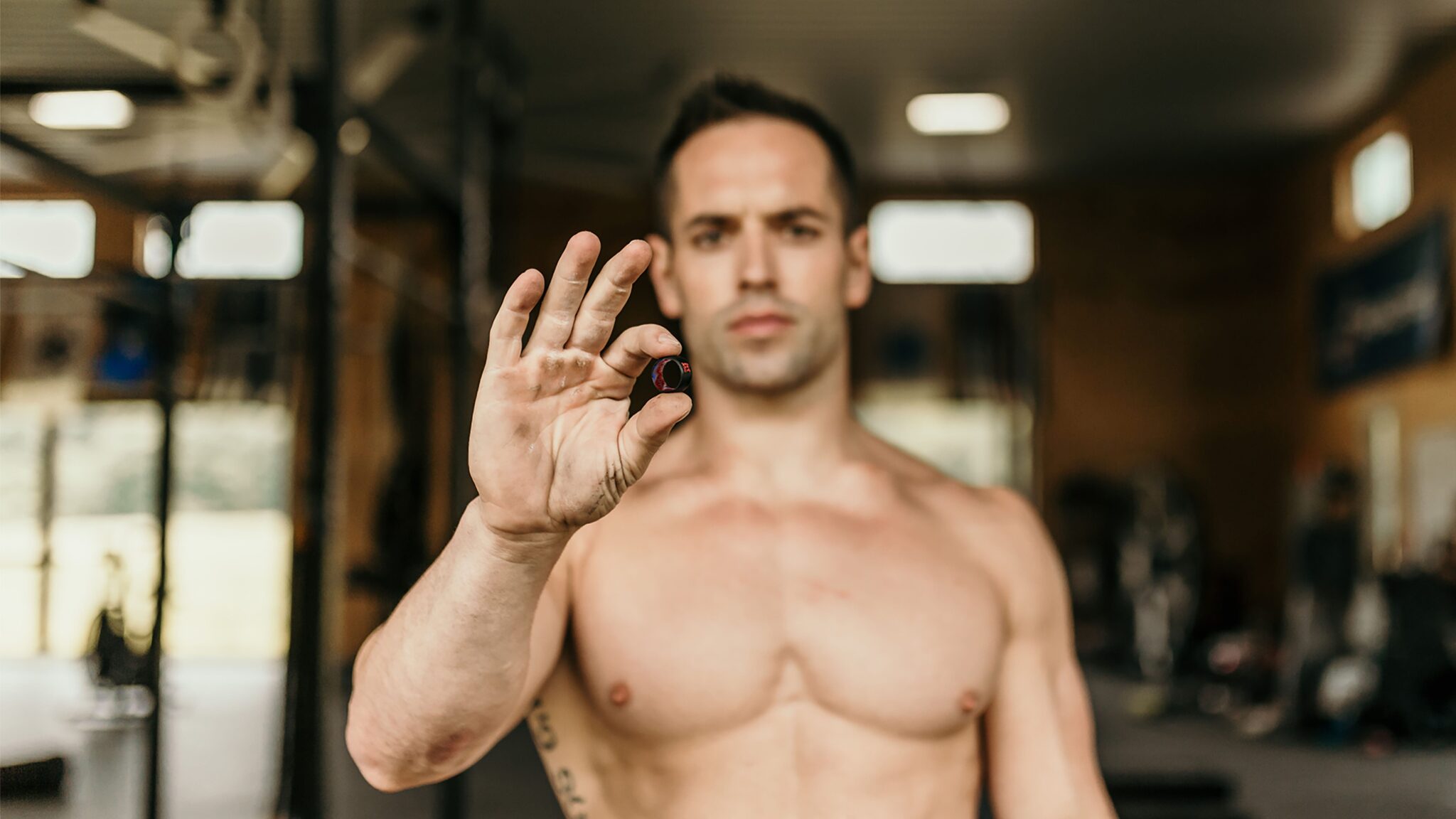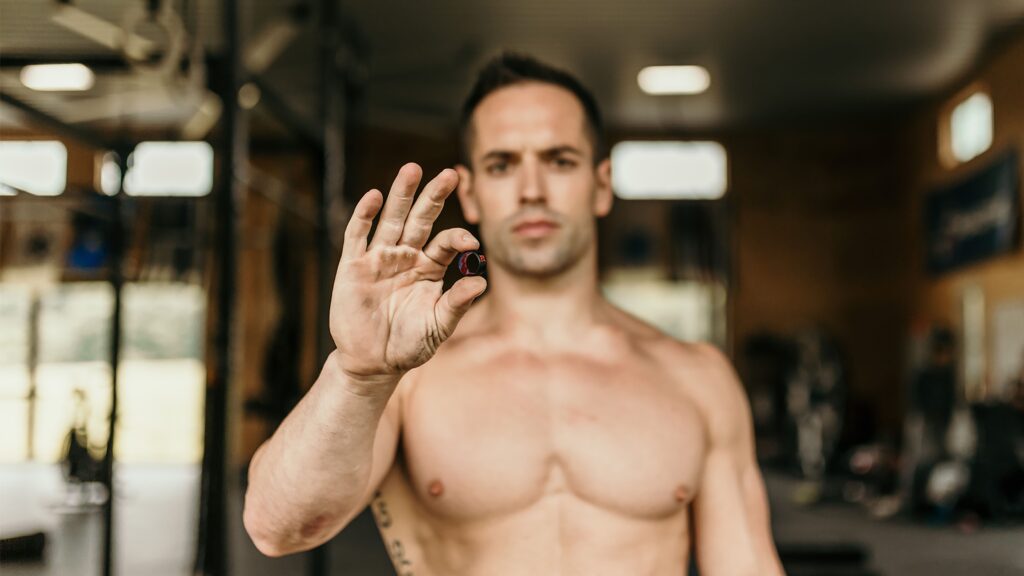 Specifically designed with athletes in mind, the Mayhem combines the comfort of silicone with the steel-like strength of Zeus Anti-Stretch™ technology to create a ring that cannot be matched.
Quick details of the Mayhem ring:
Breathable inner grooves keep sweat away from the skin
Anti-stretch technology keeps the ring shape while still remaining flexible
Designed to break if caught or snagged
Covered with a 94 year No BS Warranty
100% medical grade silicone
8mm or 5/16″ wide and 3mm or 1/8″ thick
Eye-catching beveled edge profile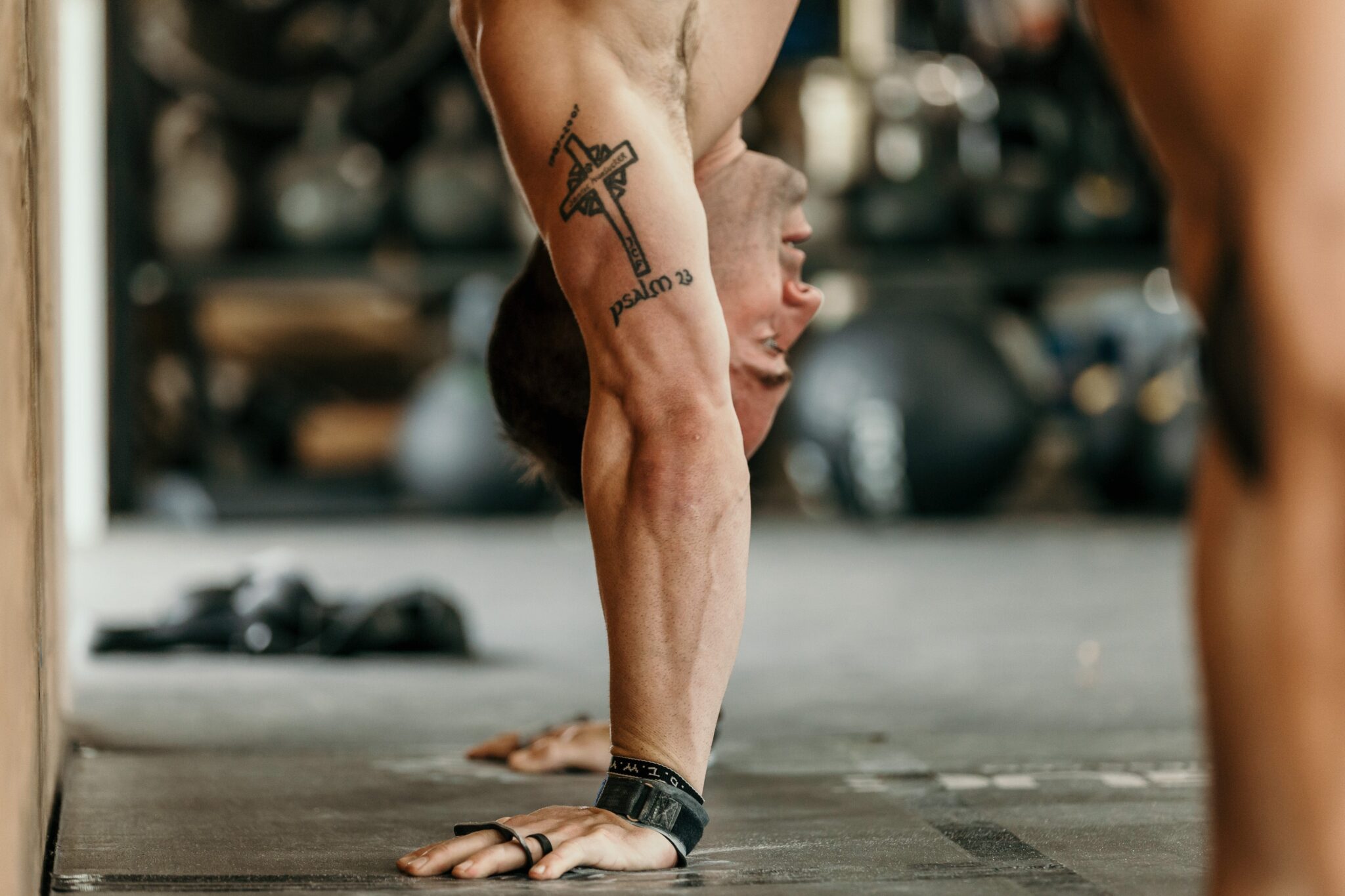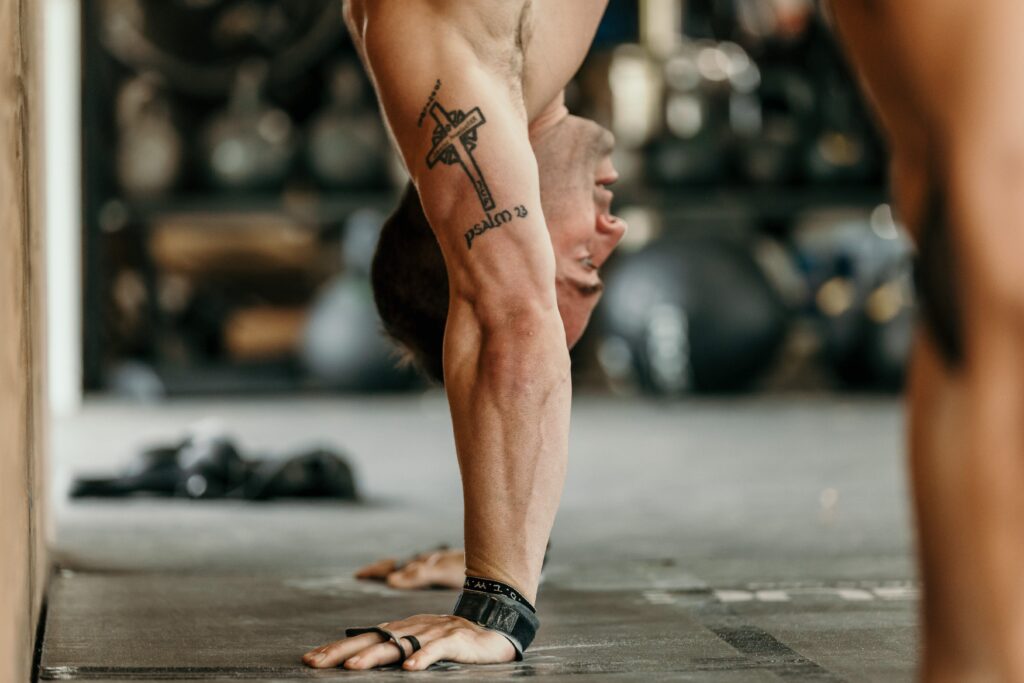 Why athletes should wear a silicone ring:
We cannot stress enough the importance of taking your traditional ring off before hitting the gym.
Countless athletes have learned the hard way that the metal bands can be incredibly painful to workout with, but some may not know that if you wear a ring you are at serious risk of ring avulsion. Ring avulsion, also known as degloving, occurs when your ring catches on something and causes damage to – or even the loss of – a finger. There are 150,000 cases of ring avulsion each year, and those who use their hands with equipment on a frequent basis are even more at risk.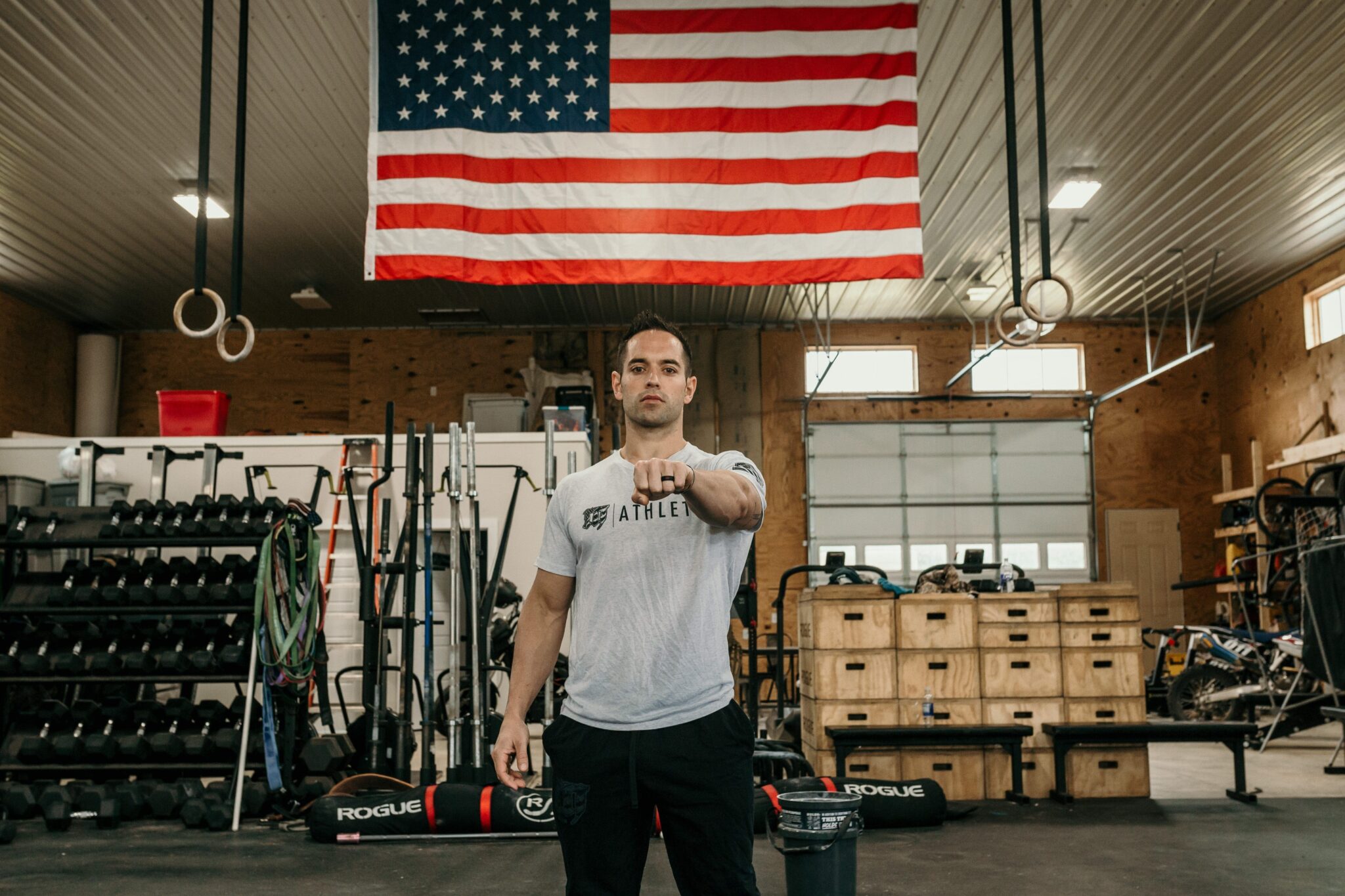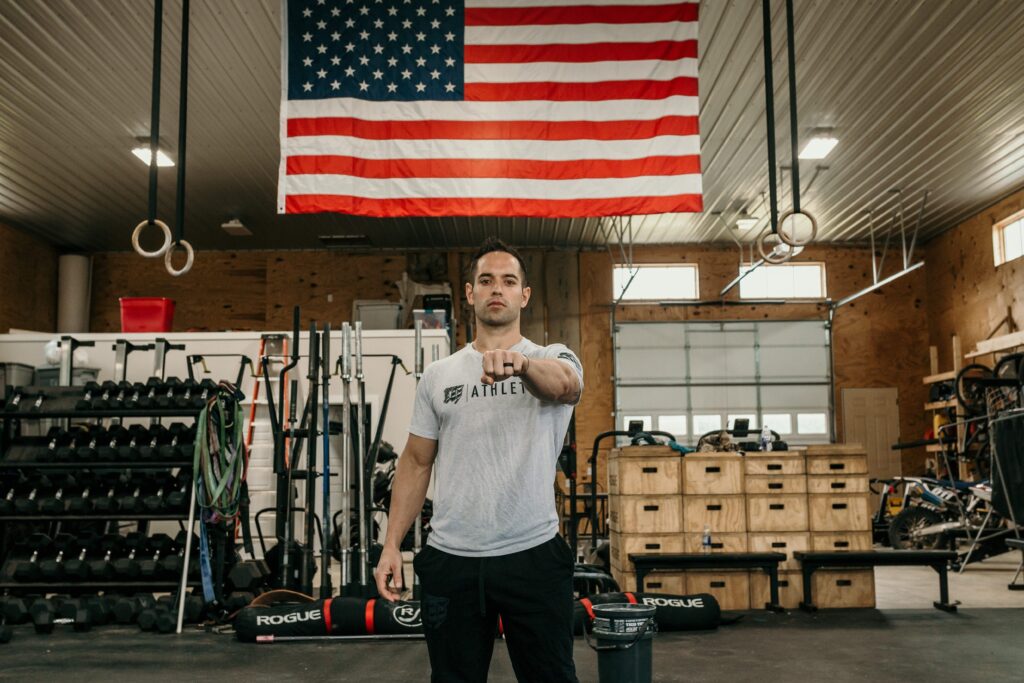 Because of this, so many athletes are unable to wear a ring during workouts, which can be a real disappointment for those of us who take pride in our engagement, marriage, or commitment to a cause. Our rings hold meaning and are a symbolic token that we want to represent every day, not just on date night.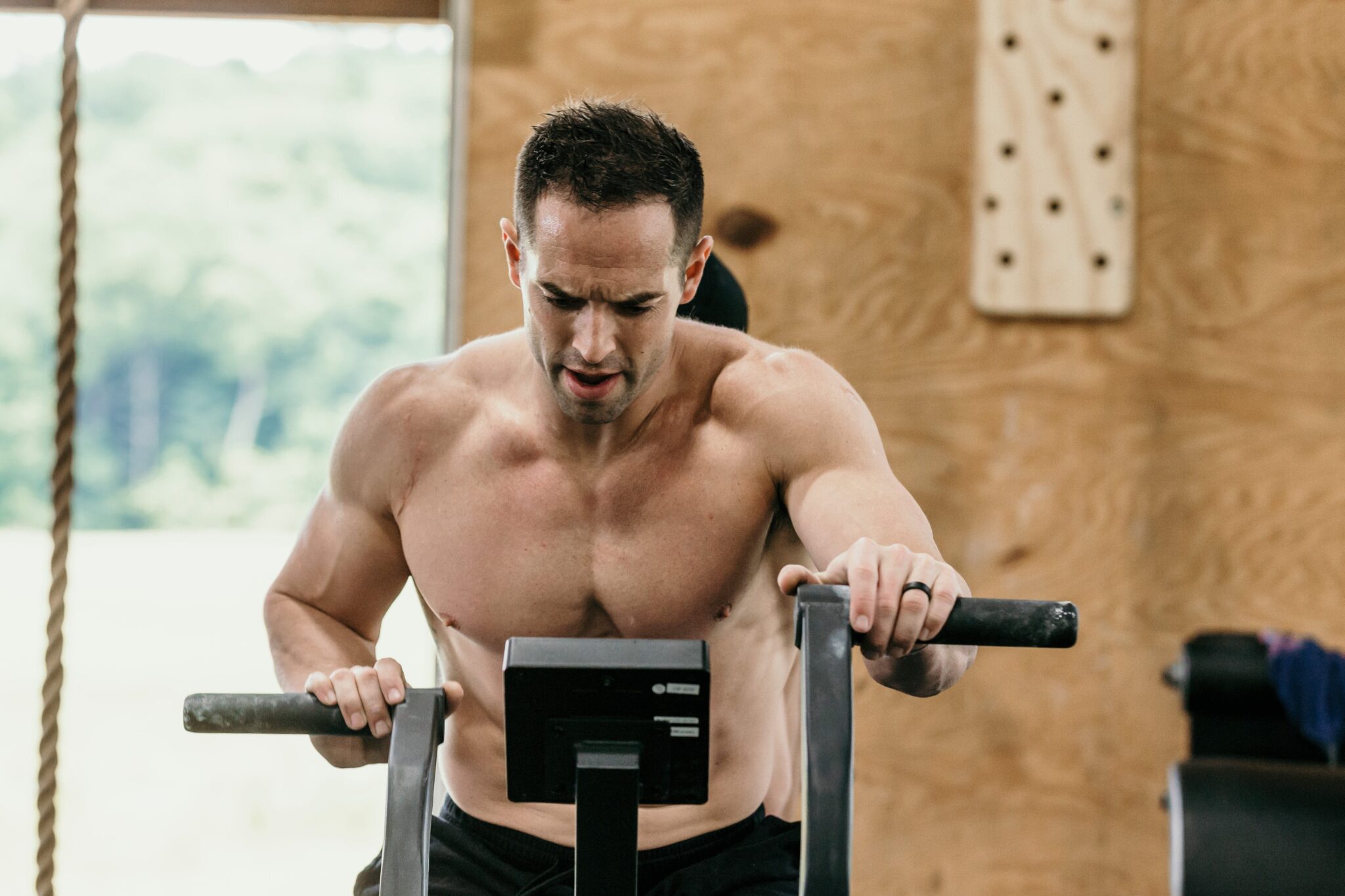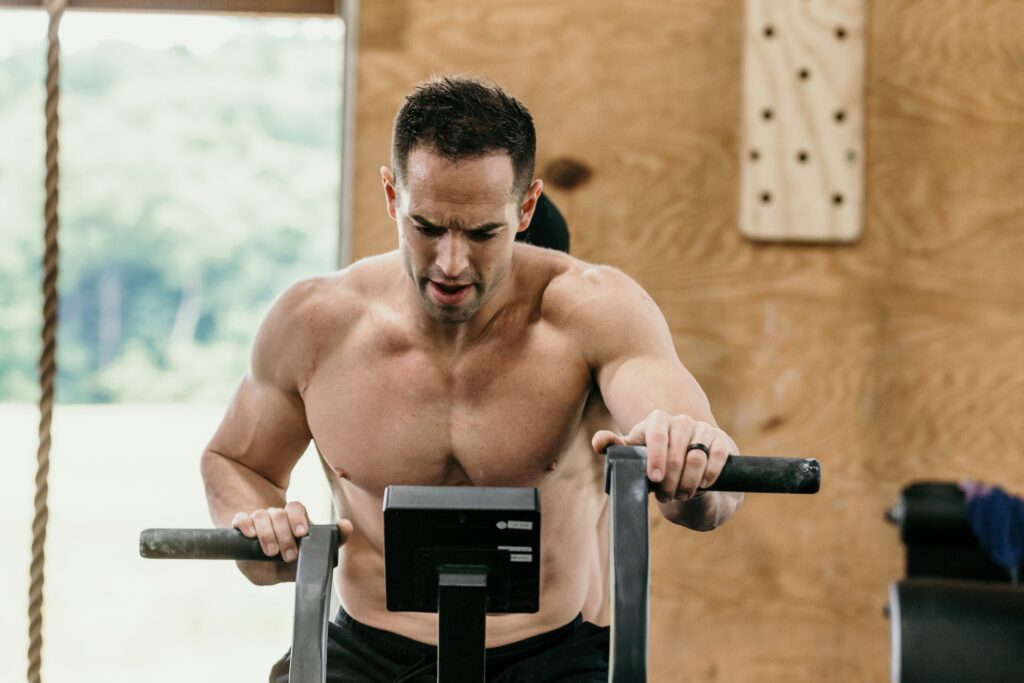 We want to show our rings off when we compete in championships, run races, and workout at the gym. Silicone rings are the perfect choice for athletes because they are designed to break if they catch, saving your finger.
The Mayhem: Three Rings In One
The Mayhem band is created out of three rings in one. It is meticulously crafted to be durable and flexible, yet never stretch out. The three bands are merged together to form one "King of all Rings" that has a sleek, clean style and will snap if caught but can endure the most strenuous workouts without wearing out.
Band 1 – No Sweat: featuring air in, moisture out technology
The inner band of the Mayhem band includes breathable grooves that allow air in and force moisture out. These grooves keep the skin breathing and prevent sweat rash during workouts.
Band 2 – Won't Stretch Out: Zeus Anti-Stretch™ technology
The second band was carefully created with extra strength so it is flexible enough to bend and move with the finger during exercises such as those that utilize barbells and pull-up bars. While it bends and is flexible, this ring will not stretch out.
Band 3 – Eye-catching Style: Step beveled edge
The outer ring of the three is the eye-catching step edge exterior. This beveled edge gives the appearance of metal without the danger that metal poses to your finger.
Here's a video of Rich Froning explaining why he decided to collaborate with Groove Life to create the Mayhem ring.
What to look for in a silicone ring:
When you are deciding which silicone ring is best for you, keep a few things in mind:
Make sure it is breathable. Otherwise you could end up with a sweat rash.
Will it last? Can it keep up with your workouts?
Does it include a lifetime warranty? If it is designed to break, you want to make sure you're covered when it does.
Will you be able to feel it? The best silicone rings are gentle enough to feel almost like an extension of your finger. You want to know it is there, but it shouldn't get in the way of your workout.
Does it stay on? We love the Mayhem ring because once you put it on, it isn't going anywhere!
Alan P: CrossFit and Spartan athlete said:
"First silicone style ring I have had that does not fall off after extended use, easily rip/tear, or flip over on my finger. Has the feel of a real ring without the weight and discomfort. I have had no issues while working out with a barbell or pull-up bar."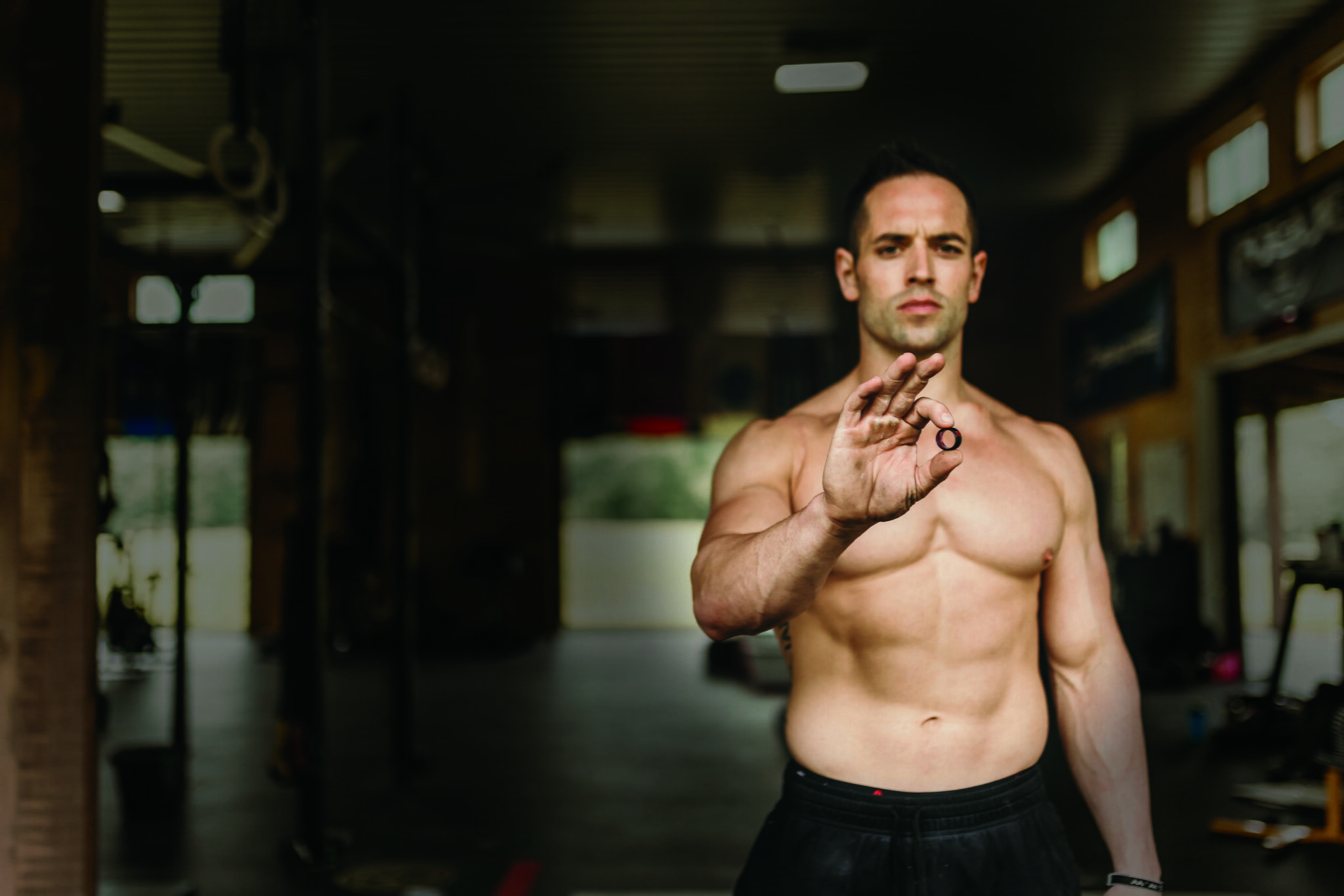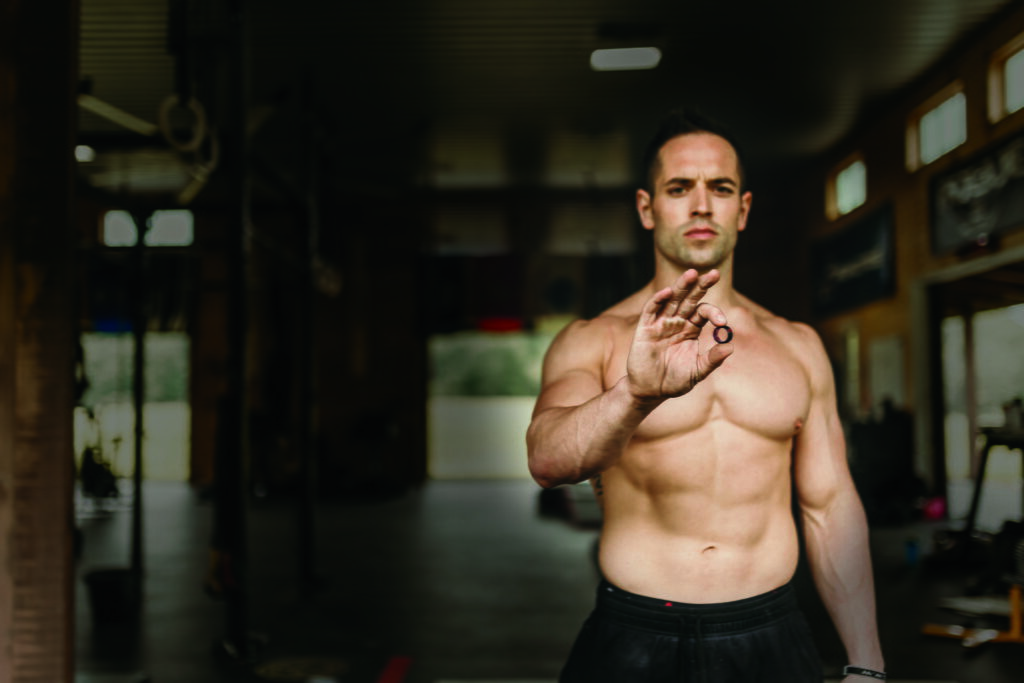 The Mayhem ring was designed to last, and once you put it on, it should stay in place on your finger. Just make sure you order the right size ring. Groove Life ring sizes vary a little from traditional rings, so click here to make sure you find the correct fit.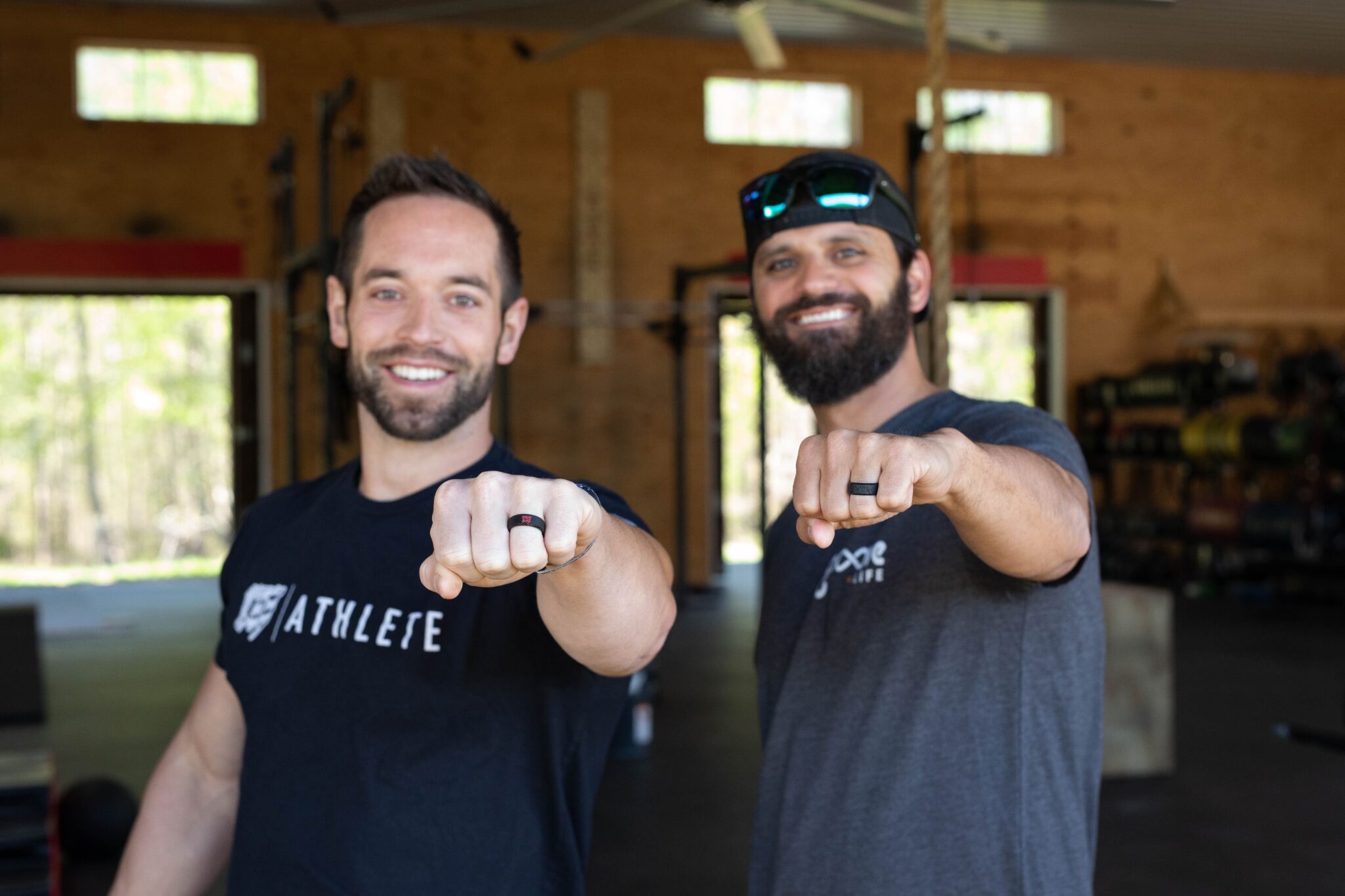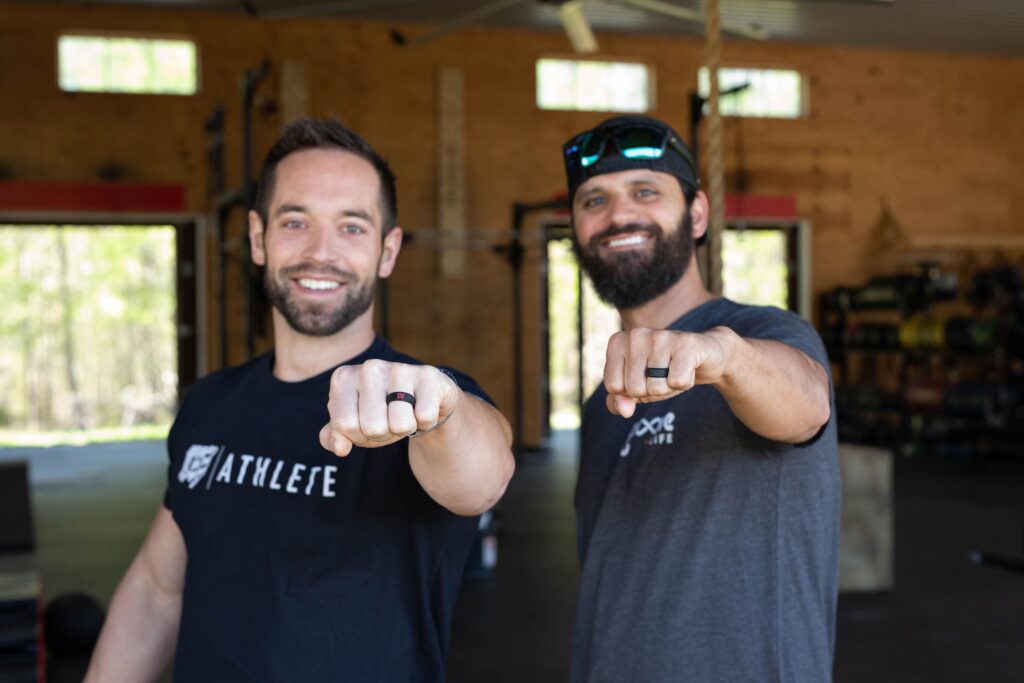 When you take your wedding band off, it feels like a part of you is missing. Invest in a ring that will keep up with the intensity of your workouts, protect your finger, and stay with you for life. You won't regret it… ever.