How does a week in the sun, training at a 400m² open air CrossFit® box with world class (Rogue and Elieko) facilities sound to you?
In case you need more convincing, the sea is only 100m away, you can train on the beach, your nutrition is taken care of and swimming workouts take place in the 50m Olympic pool. It is also used by CrossFit Games® Athletes, Olympic swimmers (Adam Peaty), Professional footballers (Liverpool FC) and Rugby players (Warrington).
Welcome to Tenerife Top Training. The dream holiday destination for Crossfitters.
Learn more about Tenerife Top Training
Oh, and the subtropical temperature is perfect for training all year round.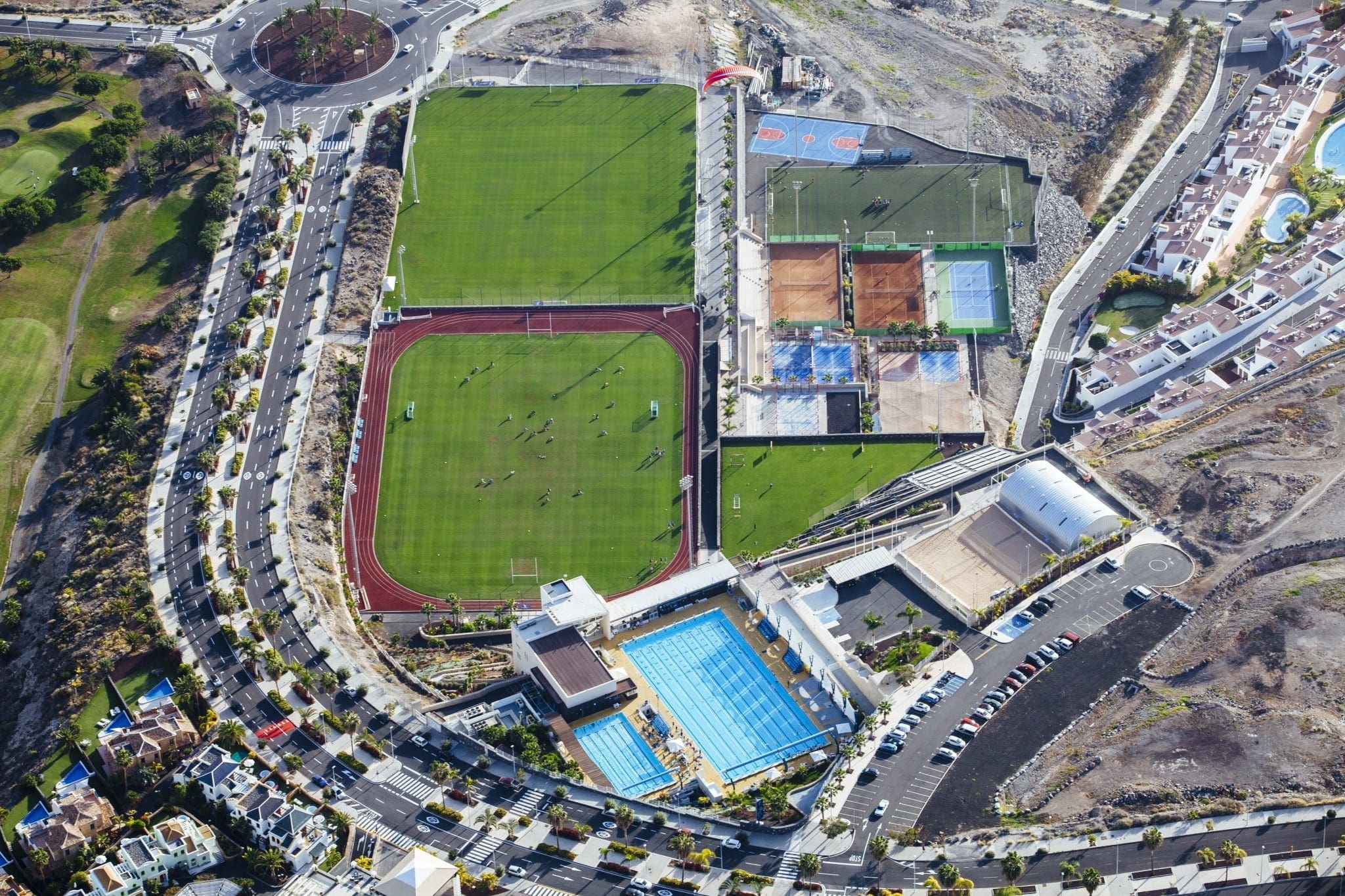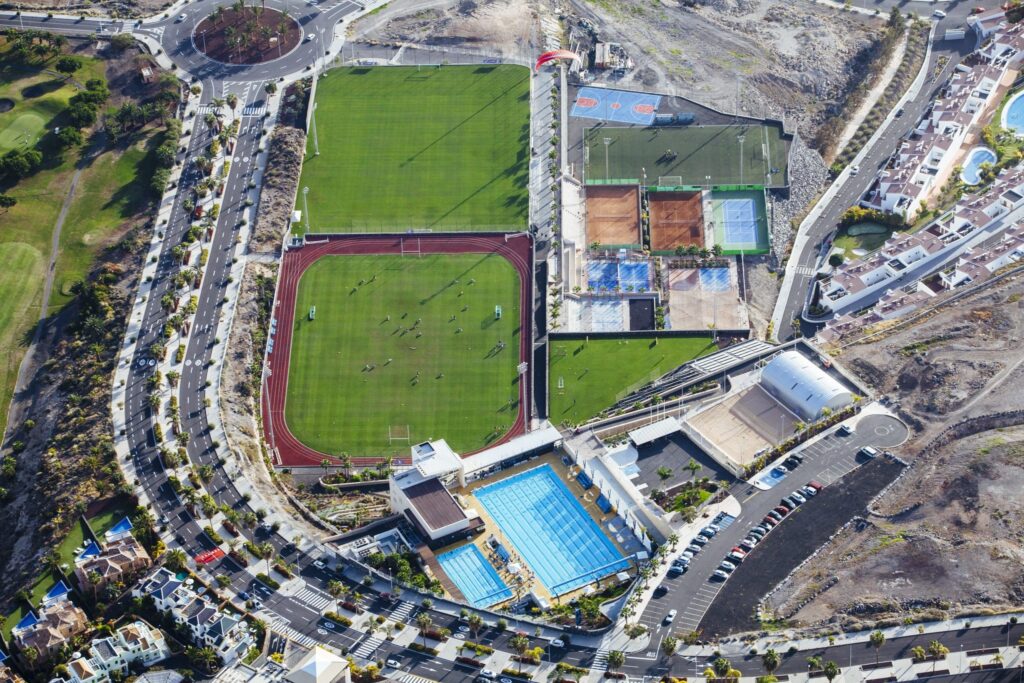 HOLIDAYS FOR CROSSFITTERS – YOUR SUMMER NEVER ENDS
After your holiday at Tenerife you will leave inspired, motivated and fitter, with brand new insights about health and fitness and in better shape than when you first set foot on the island.
Check out their impressive, official affiliate Box CrossFit Survive Top Training and training facility for more details.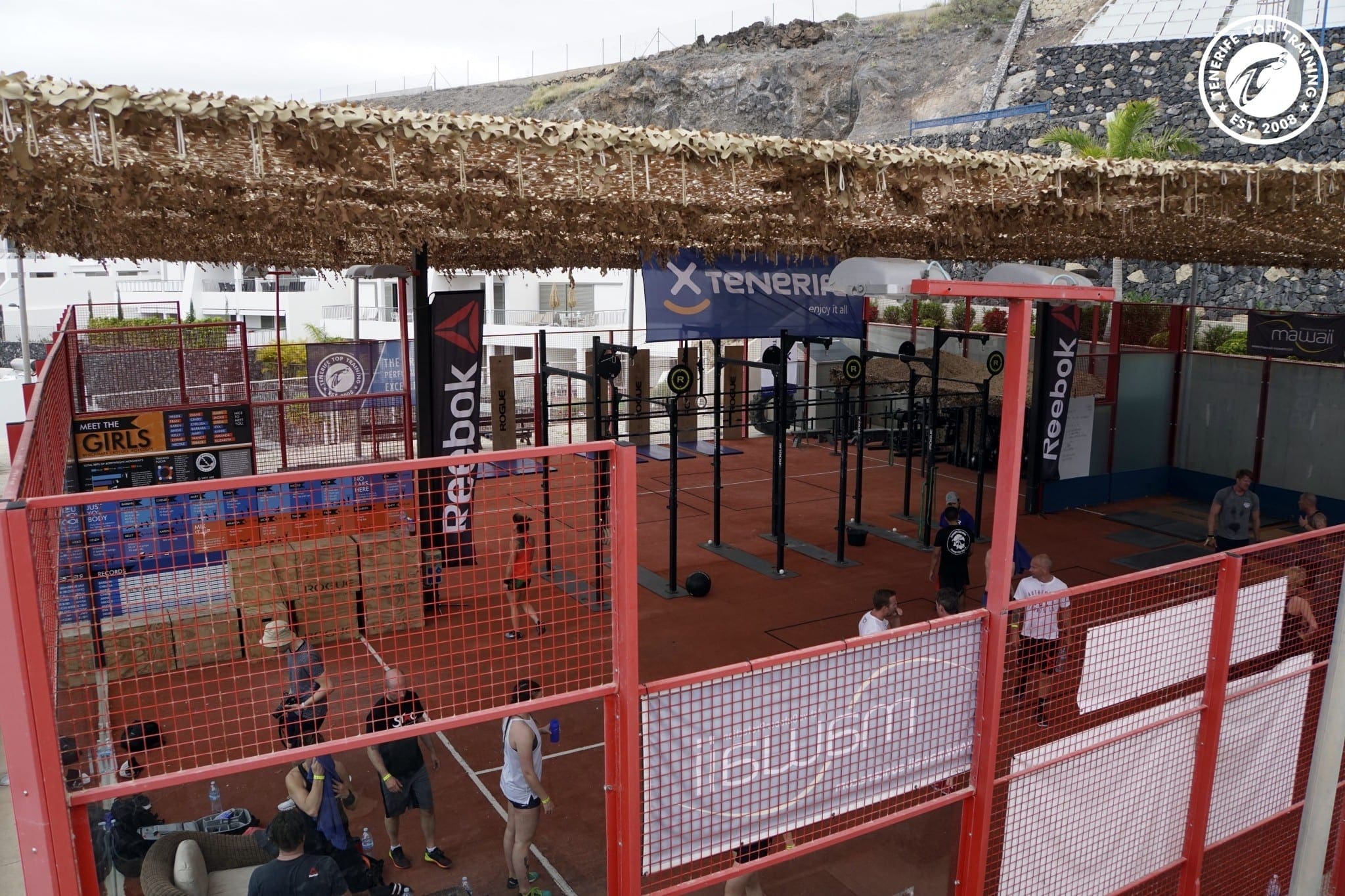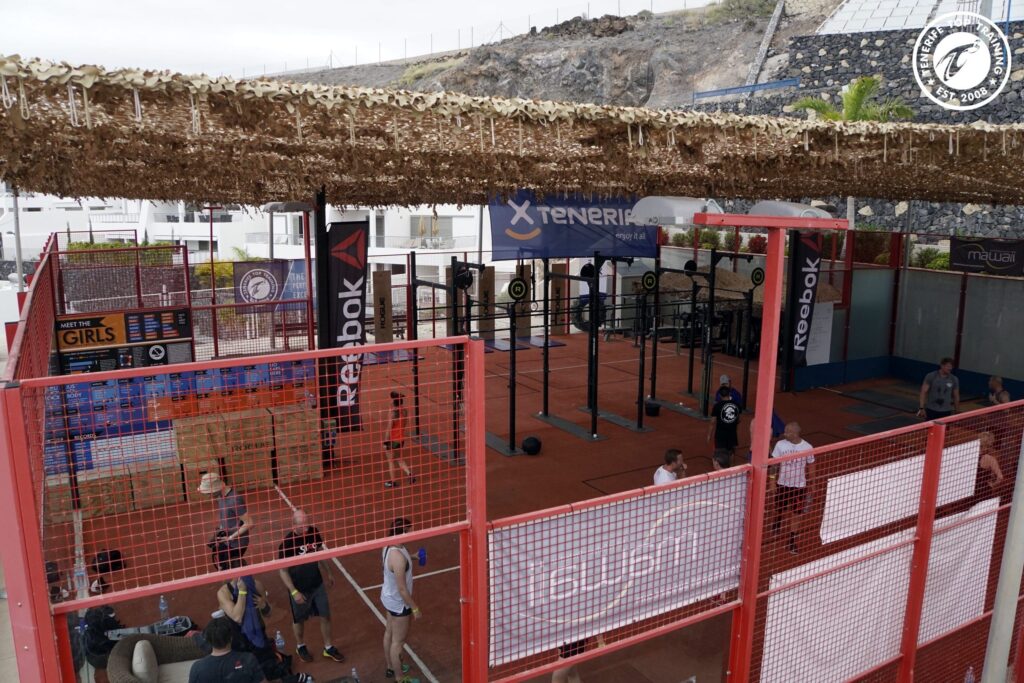 Tenerife Top Training is essentially a 55,000 square metre sized playground from hell! A high performance training facility with a focus on professional sports across a broad range of disciplines. Whatever your standard, they cater for all athletes, so you are guaranteed to have fun, get fitter and learn. Make use of the following:
What they offer:
400m² Open Air CrossFit Box
200m² Open Air Competition Box
Olympic sized pool (50 m)
Short swim track (25 m pool)
Swimming Flume
2 Natural grass football pitches
Astro turf pitch with CF corner
American Track (Obstacle course)
Athletic track
2 Gyms
2 Beach Volleyball Courts
3 Tennis, 4 Paddle Tennis courts
2 Squash courts
Even a few members from the BOXROX crew were there last year to train hard and have fun in the sun.
https://www.instagram.com/p/BZovYDkgtmE/
https://www.instagram.com/p/BZrS1eJAX-g/
One of the best parts of the holiday is the community. You can bring your friends and train together, or join other groups and train with other people that love fitness as much as you do.
TAILOR-MADE CROSSFIT® HOLIDAYS BY INVICTUS AND T3
This holiday for Crossfitters is designed especially for your exact needs. Check out what your holiday will include…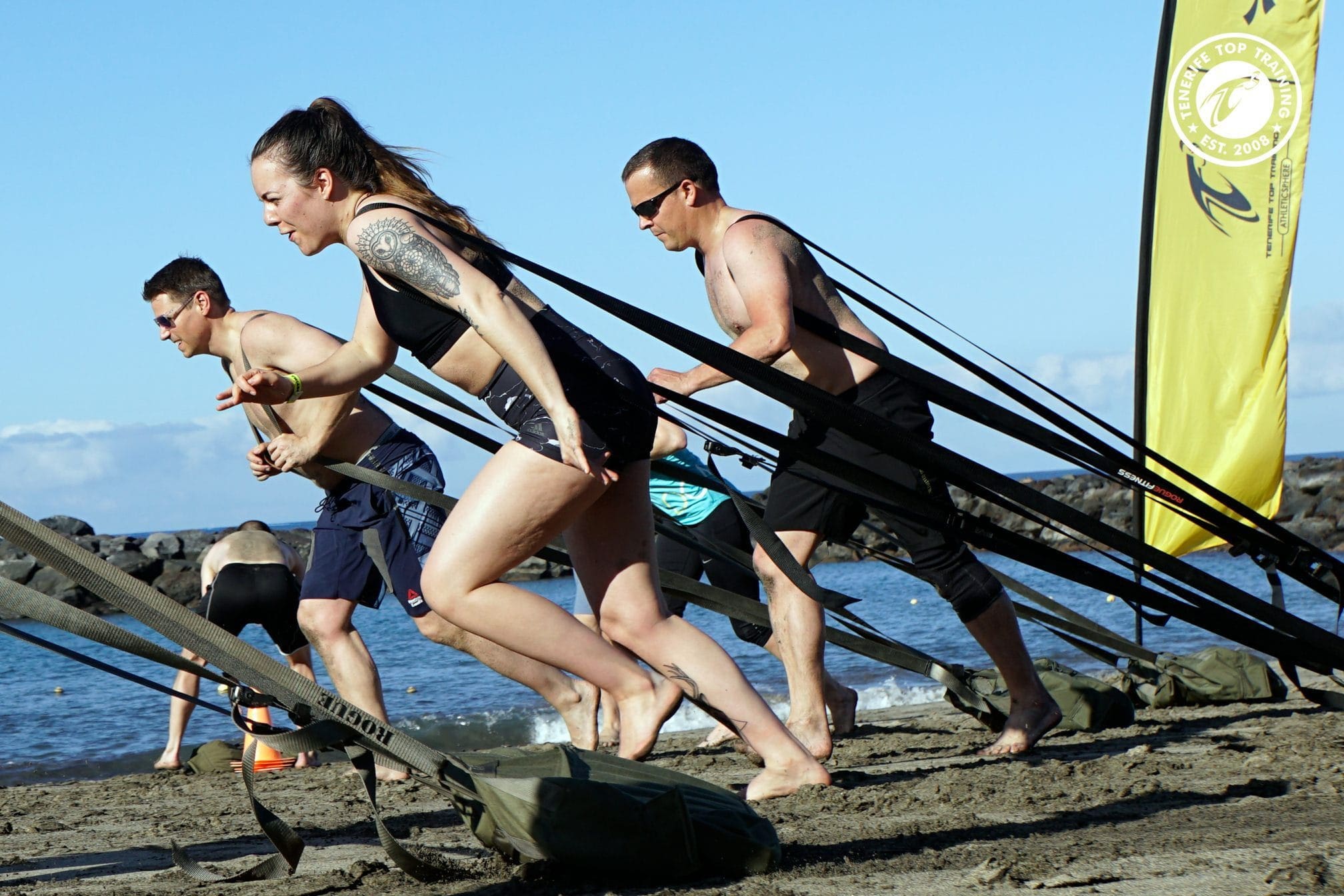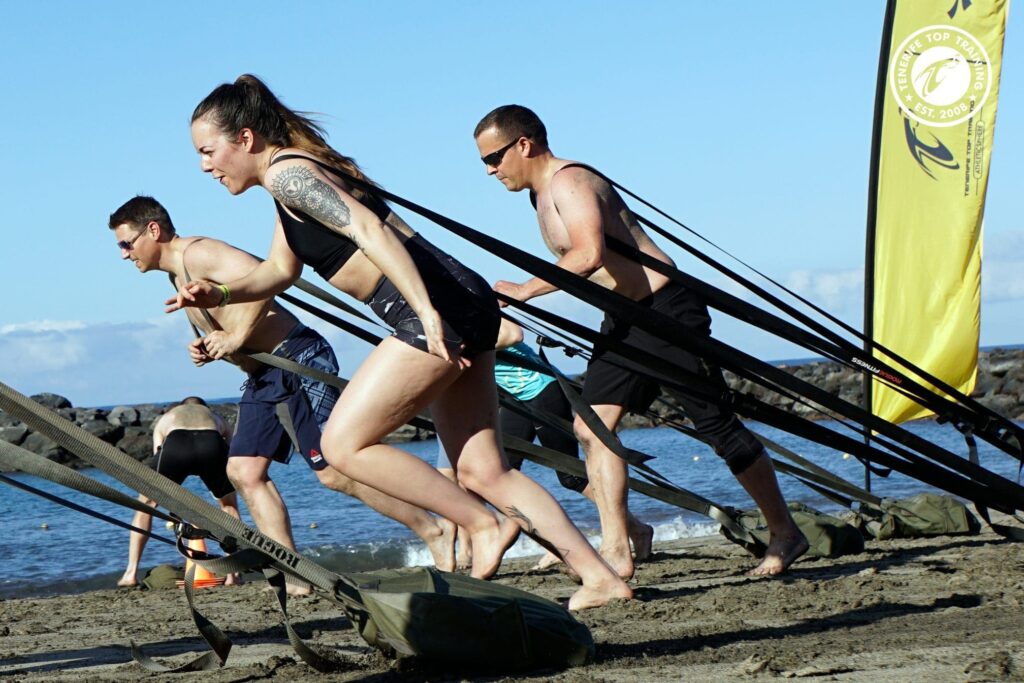 Training
Daily training in the sun!
CrossFit® box, gym equipped with resistance, boxing, cardio and free weights
Pool, beach and other recreational activities
Unlimited training sessions
Facilities
3* hotel with pool
Fully equipped Spa with massage facilities
Beautiful sandy beach 100m away from your room
Health inspired buffet breakfast
A typical day
07:00 Breakfast
08:00 – 10:00 Beach and Training in the Box
12:30 Lunch
14:00 Track and Pool
18:00 Dinner
You can try new types of workouts to involve swimming in the pool or the sea. Try one of the following:
Swimming Workout 1 – 1k Swim With A Twist
5 rounds for time
200 m swim
10 Burpees
15 Push Ups
20 Air Squats
25 Sit Ups
Most swimming pools are 25 m long, competitive pools are 50 m long. 200m should be 4 rounds front and back in the pool. It is good to have some sort of a mat under yourself while doing the sit ups since the bank is not as smooth as a regular gym floor and you can't wear as many clothes to protect your skin. The mat is helpful for the burpees too.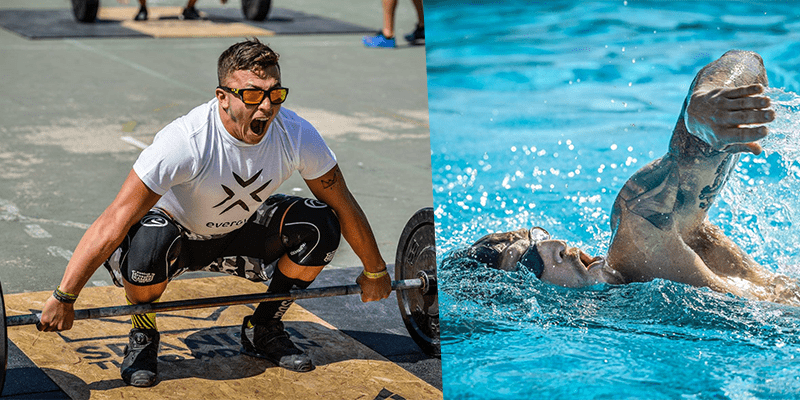 Source: Stevie D photography
Swimming Workout 2 – 500 m Of Fun
10 rounds for time
50 m Swim
10 Get Up from Pool
25 m Duck Walk
30 Lunges
40 Boot Strapper
50 Heel Touches
Swim one round, front and back. Get up from the pool is a similar technique to the muscle up. Get up 10 times and jump back into the pool, it gets straining quick. Try using your arms more before putting the leg on the bank.
The duck walk is often forgotten. Go down to a deep squat position and keep your knees to the outside. Walk by the pool to the other side in that position without lifting your behind over the knees.
Boot strapper is a really fun workout that kills your legs. Again go to a deep squat, put your knuckles on the floor and keep them there the whole time. Straighten your legs with your back as straight as you can. Keep bending and straightening your legs for 40 reps.
Heel touches are a good core workout. Lie on your back, bend the knees and keep the feet together. Lift your shoulder blades from the ground and sway side to side to touch each heel.
Swimming Workout 3 – Murph H2O
Gregor, manager of Tenerife Top Training described the one workout that he recommends every visiting athlete should try:
MURPH H2O (replace the run with swimming; forget the vest for now)
Tenerife Top Training also plays host to the excellent Canarias Gone Bad Competition. Feel free to replicate workouts and test yourself against the other athletes.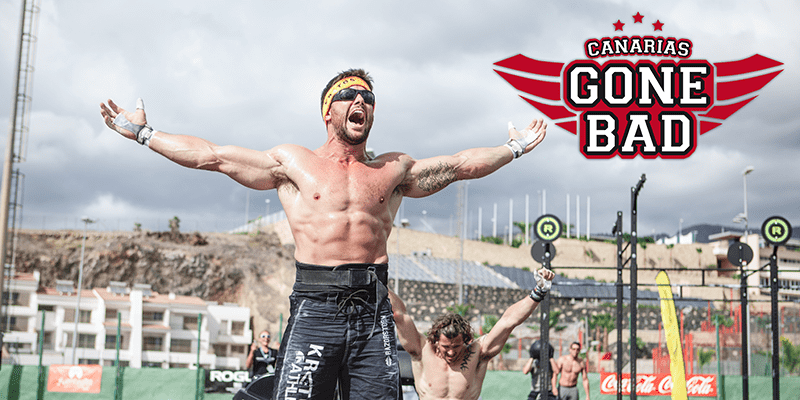 Source: Tenerife Top Training
Book your holiday now